Before We Die Young is a novel following two sets of siblings in East Africa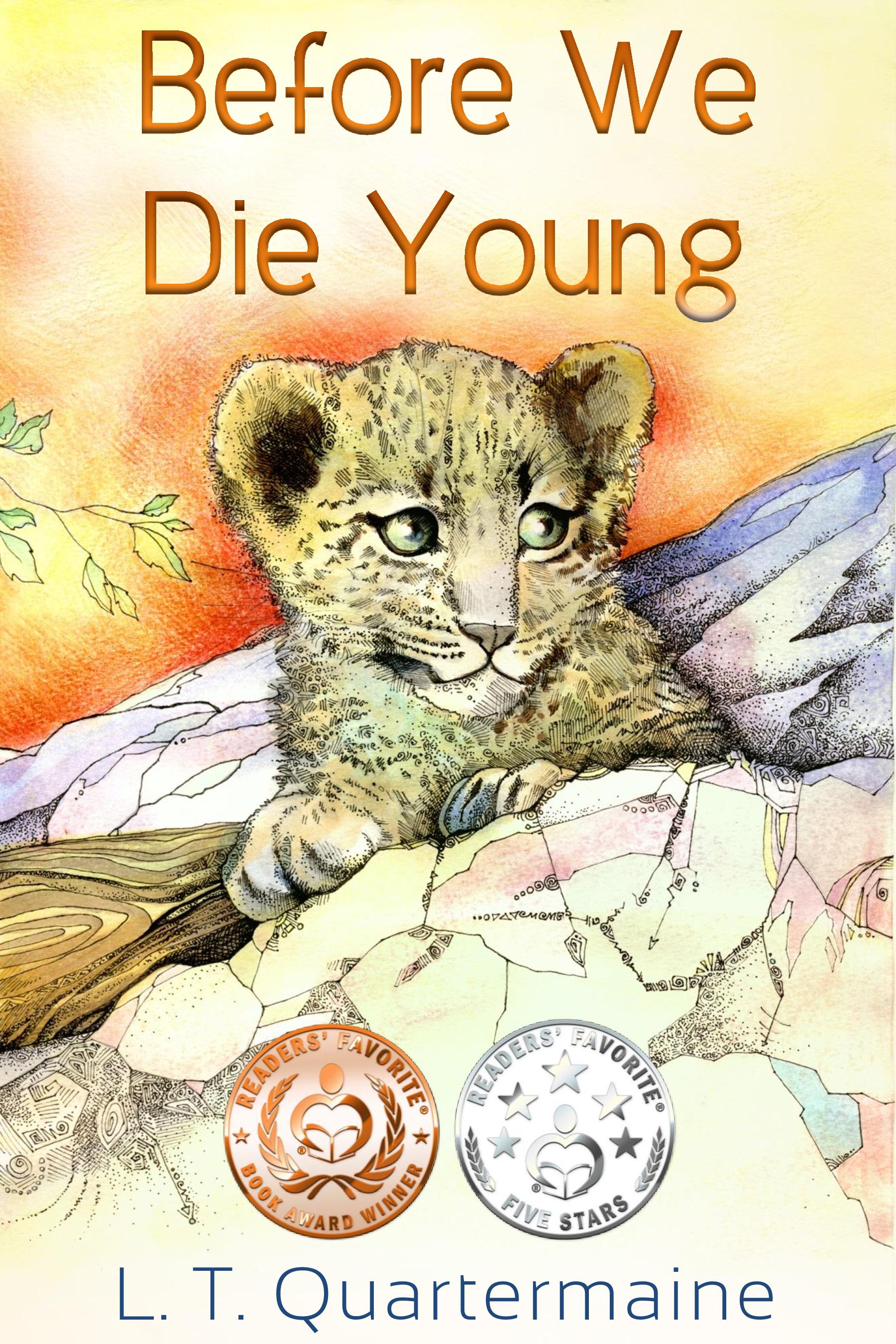 Before We Die Young by L.T. Quartermaine is a fast paced coming-of-age contemporary fantasy novel set on the vast Savanna Plains of East Africa. The winner of the Readers' Favorite Book Award follows two sets of brothers and sisters who set out with their horses and dogs to right the wrongs done against them.
Wow! Just, wow! Can you feel it? I mean . . . really feel it? The strength of the elephant? The majesty of the lion? The cunning of the leopard? Jon and Michelle could. Luna and Ngombe could. When evil swept across the African Savanna, shattering their lives, they had to choose between love or revenge, between the real or the magical, and between killing or being killed. The story of those choices and their extraordinary adventures with a little rhinoceros called Victor, still echoes out across the great plains of Africa.
Author Bio:
L.T. is a Readers' Favorite Book Award Winner and travels extensively collecting material for stories of social and environmental importance. Due to the sensitive and potentially dangerous nature of these investigations however it is prudent that L.T. is not easily identifiable by the antagonists in the stories and so tries to keep the nightclubbing down to a bare minimum.

Breakaway Magazine
Breakaway Magazine is an international digital magazine & online platform. It covering arts, technology and lifestyle topics on a variety of platforms, fostering inspiring conversations about independence, empowerment, love, activism, equality, diversity and freedom. Breakaway Magazine aims to help others find their own unique voice and reach new heights. The company reaches millions, connecting with an audience interested in more than just the trend, but the deeper meaning. JB Livingston is the Editor-In-Chief of Breakaway Magazine. Since founding the online publication in 2012, JB has worked aggressively to make it a power player in the digital media industry.