Interview with Boom Connections App Creator: Sharing Family Memories is Easy Through Private Social Media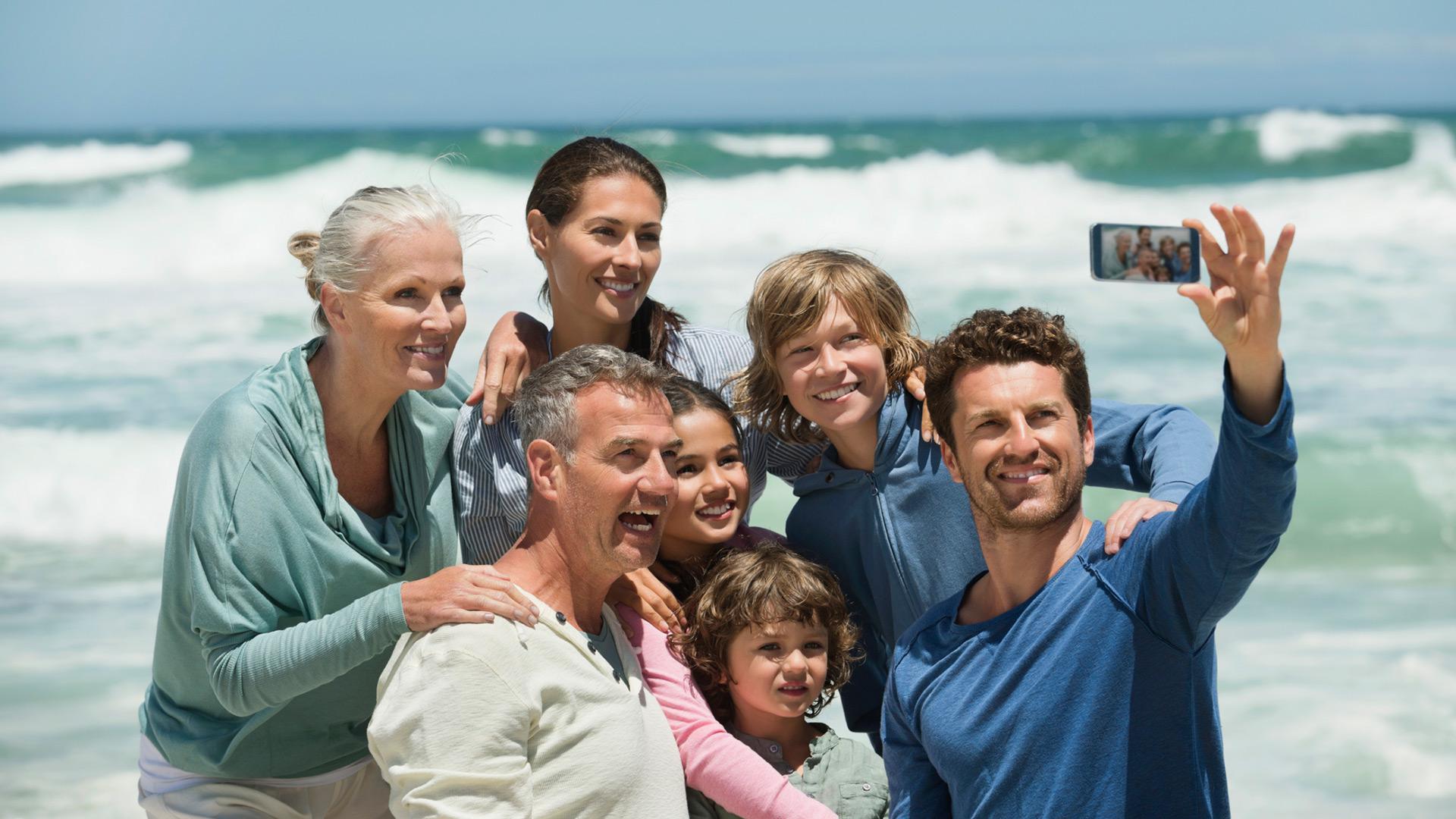 Boom Connections has simplified social media for family and friends looking for an easy and discreet way to stay in touch during this new age of social media. Developed in Australia by Nick Cartledge, the app (available for iOS and Android) allows family and friends to stay connected with complete anonymity to the outside world.
Boom Connections is a game changer for family members who don't like the trappings of public mainstream social media, but want to be able to keep up with the family. Regardless of age or technical ability, It's the perfect solution to connecting those disconnected members of the family who have been left out of the social media revolution either because they don't want a public profile or find it all too difficult. The app allows a person to follow any or all their family members who are on public social media, but receive their posts in a private and filtered environment. Boom Connections also offers a simple alternative for those who are already on social media sites looking for a simpler way to stay in touch by reducing the information they need to wade through to follow their family or close friends, thanks to the minimalist approach of the app's design. Many people have been left behind by our ever-changing digital communications, either because they can't keep up with the pace of change or they have concerns about the security of their information. Boom Connections wants to connect those people with their friends and family even if they don't have a mainstream social media account. The app can also be used for those who simply want to connect with and follow a small number of people without worrying about spam or comments from complete strangers.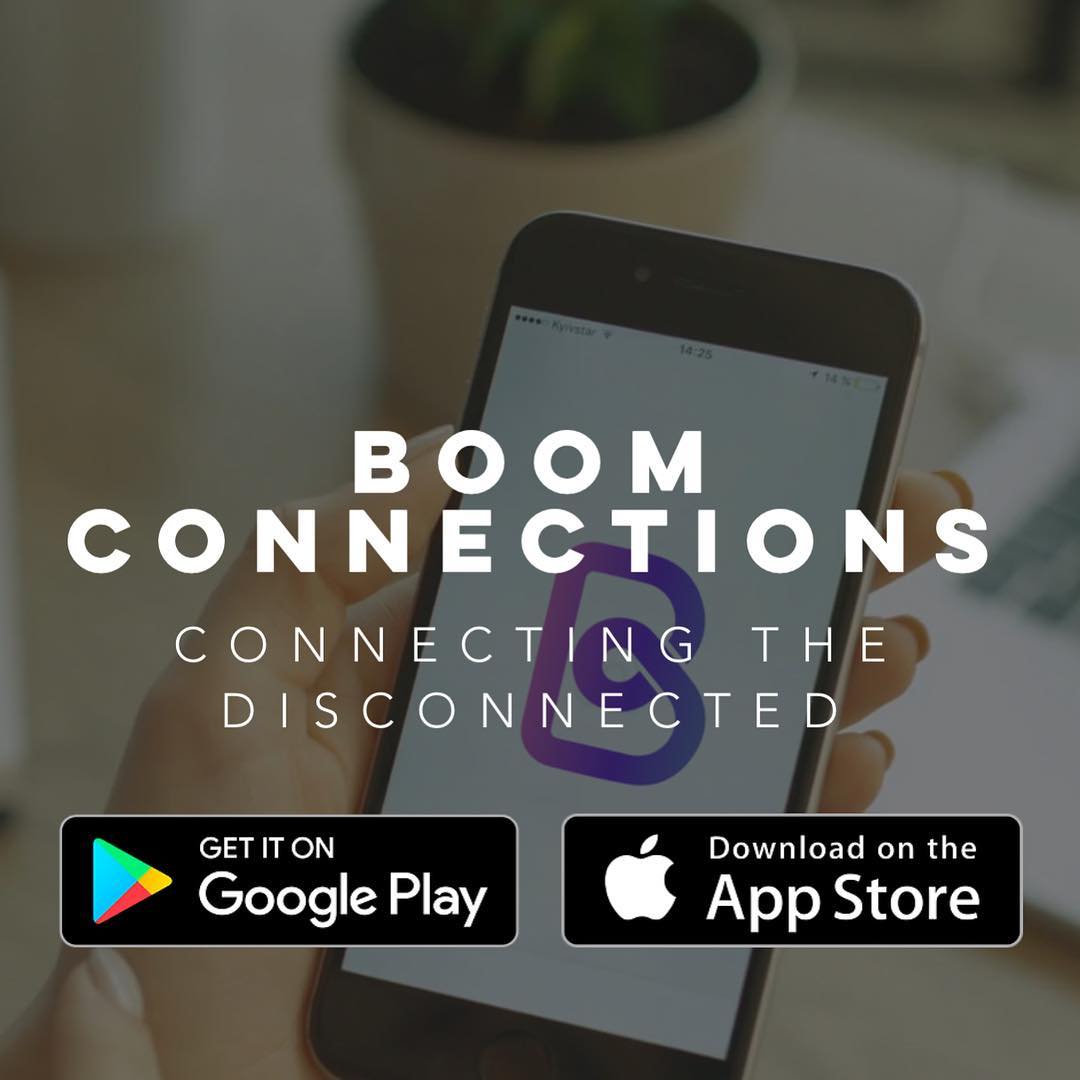 What sparked the idea to develop the Boom Connections app?
Recognising the the common difficulties associated with the older generation trying to understand social media, I decided there was a gap in the market stopping many of the baby boomers from connecting with their family. This generational gap is a serious issue for those who are missing out on the regular connection with their family in this changing world of communication. Having had kids that are from the millennial generation and watching them grow, I understood the future of social media and that it is here to stay.
Do your parents use social media or did you find they were missing out too?
Yes, definitely. Having parents in their seventies who didn't really understand social media, I sat them down one night to explain it and teach them.  I said "Mom, if you don't work out social media then you will miss out on a lot of what the kids do in the next few years." No doubt there are many of us from the X Generation who tried to set up our parents on social media.  As much as I thought I had explained it all, it was far more complicated for them to understand and navigate that I had ever imagined. What I thought was simple was far more overwhelming for them. Once I had overcome the objection to a public profile on Facebook so they could see the posts of their children and grand children I needed to teach them about likes, shares and privacy. There were just way too many options. Mom rang me one night to say "Did you get my like?" Then there was the night mom got lost and thought Facebook had disappeared completely, only to find she was just five videos deep into a Vine. I had talked mom into being on social media so that she could follow the kids. Whilst she agreed to this concept, everything else she was receiving was not what she required. There was information overload which was creating panic, stress and many many late night phone calls. Although I already knew the importance of connecting them with their grand kids, I now realised that mainstream social media was far too complicated for many of the older generation or non tech savvy public.
Why do you think there are a lot of people that are just outside the cusp of technology and social media?
I think it is mostly because they hadn't worked with computers and may not really understand a smart phone.  The idea of a portable phone is great, but to use the phone as a computer was way to hard to grasp. I began to research the Australian audience to discover that there are 6 million baby boomers. From this group, there are 1.8 million users on Facebook and 4.2 million that remain unconnected to their family via social media. There was around 15 million users on Facebook in Australia. These stats made me realise just how many people were NOT connected in this new age of technology. Interestingly the 1.8 million who have tried to use social media are generally using it for one major reason; to connect with family. So whilst some still find it quite stressful, they persist as they have worked out that there is more enjoyment seeing what the family is doing, rather than not seeing anything at all. Upon researching America I discovered that there was around 75 million baby boomers, and the United Kingdom some 18 million. It made me wonder how many were not connected and why? Was there really 100 million people in just three countries missing out on family memories just because they wont use mainstream social media?
What did your research show as to why people don't use social media?
Research showed that the main reasons for objection were security, too complicated to navigate, not wanting to have a public profile and just general lack of knowledge about the benefits of connecting. Social media to some was just another way to waste time on a computer depriving you of the fresh air and the sun's rays. It was not understood as a connecting or communication tool for families. It was all too public for so many people.
On top of families not being connected to each other via technology, would you say that more and more families are also not able to physically connect as much as before?
Yes, definitely. Being someone that travels a lot, I realised just how time poor we have become and visiting parents was increasingly harder to fit into the schedule. To me, this all added up to a serious generational gap problem with modern day communication. Truly a sad thought, especially if you on the older end of the spectrum and the one missing out.  After all, these are the kids you raised and loved unconditionally. And lets be honest, as you grow older we live through our children and their accomplishments.
Can you explain how the app works?
Boom Connections will bring one easy to read news feed solution to a family member (follower) who does not want to be on the social media circuit or have their profile out there for the world to see. Boom will help them stay connected without the trappings of modern social media. They won't even need a Facebook or Instagram account to follow posts. Boom Connections will allow them to "like" posts and communicate with family members directly. They can also communicate in a more private setting through the app's chat feature.  No one else can view their likes or comments. Not even other members within their group can see each other's posts. Boom Connections offers an individual chat line with a news feed that incorporates both Facebook and Instagram posts from any family member or friend that they chose to follow who accepts their invitation.For family members wanting to share with a parent, grandparent, uncle, aunt or any non-connected person they simply register as an author. Sharing information then becomes as easy swiping right or left. All their posts on Facebook and Instagram will be automatically listed and ready for them to share. They swipe right to share the memories or swipe left to delete a post from being delivered to the Follower. They can also select to share all making it easy to stay in touch. A follower does not need a Facebook or Instagram account and they do not need a public profile.  They choose family members they wish to follow on Facebook or Instagram, then once connected, the posts will be delivered in a private news feed.  It's so simple there is now no excuse for not connecting. It's private, it's simple and you don't need a public profile.
How does the app satisfy both ends of the spectrum; family members that are on social media and those that are not?
We are pleased to be complimentary to Facebook and Instagram to share their users posts to family members who would otherwise miss out due to their resistance to mainstream social media. For those who use social media, it needed to be simple. Not just another app for the phone to make them post again, but for existing users who just want to minimize the amount of information they receive and yet still follow their family and close friends or a particular group. But still maintain access to Facebook when they have more time to browse. We needed to find a way to make it easy to share their pictures with family members who don't use social media.  We also had to give them the ability to edit to that they didn't have to share those awkward pictures that really wouldn't impress mom and dad. For the followers, it needed to be simple to navigate with large text and user friendly Ux design. Big pictures, easy to see and easy to chat.  That is the core of our platform. It's designed for the fFollower to have an easy experience in a private and filtered environment.
Is this your first app you've developed?
Yes, this is my first app.  I am not  experienced in IT development or computers. My back ground is property and marketing.  The world of startups was something very new to me. After meeting with my software developer, I was given the book "The Lean Start Up" by Eric Ries. I also enjoyed the Silicon Valley series as a quick tongue in cheek education to this new world to start ups.
How did you get started in the app business?
Had an idea, researched software companies online and found some people that believed in my vision. It was important they understood my desire to "connect those who have missed out."  The disconnected. I wanted them to share in my vision, not just build me an app.
What are some of the key features of Boom Connections?
Private and filtered news feed, easy to read and navigate design, no public profile required, easy private chat platform between the follower and each author. There is no public wall so communication between the parties is private and no other users within the group can see.  No public access.
Roughly how much time did you spend developing your app from when you first started on it until it was released in the app store?
The concept was first drawn on my white board on September 2016.  I then presented my idea to an app development company in Melbourne.  We were due for release in April 2017.  Unfortunately the complexities in matching android and iOS was compounded by the way in which the platform allows followers and authors to communicate. This resulted in several delays. We went live on the app store early last week of October 2017 followed by google play mid November after a little bit of fine tuning and live testing.
What were some of the technical challenges you had to deal with when developing your app?
Having two platforms (iOS and Android) talk with two different types of users in a one way private communicating platform was much harder that we initially felt. Keeping it simple to the user and the invitation process caused some delays. The project took some six months longer then anticipated.
How did you ensure people of all ages could use the app?
In design, it was important we focussed the user experience on the follower. If the follower still found this app complicated, then we had failed at our objective. The brief included easy to navigate, easy to read, easy to respond and message. We knew the younger generation needed a simple way to share their posts but also have the ability to edit what they share.  If it took them more than a quick swipe right or swipe left, then it would take too long.  We wanted to make it easy for them to share in just a minute a day.
What kind of app testing did you do?
First we tested amoungst ourselves, followed by testing within a small group of about thirty users. We then made further improvements based on feedback before the the first real public version launched early November. We have since made some additional improvement and will be constantly reviewing this version to improve and add benefits.  The mandate is to keep things simple for the followers to enjoy the experience of being able to connect their family.
Boom Connections is now available on the iTunes store and Google Play. For more information visit GetBoom.com.au

Breakaway Magazine
Breakaway Magazine is an international digital magazine & online platform. It covering arts, technology and lifestyle topics on a variety of platforms, fostering inspiring conversations about independence, empowerment, love, activism, equality, diversity and freedom. Breakaway Magazine aims to help others find their own unique voice and reach new heights. The company reaches millions, connecting with an audience interested in more than just the trend, but the deeper meaning. JB Livingston is the Editor-In-Chief of Breakaway Magazine. Since founding the online publication in 2012, JB has worked aggressively to make it a power player in the digital media industry.