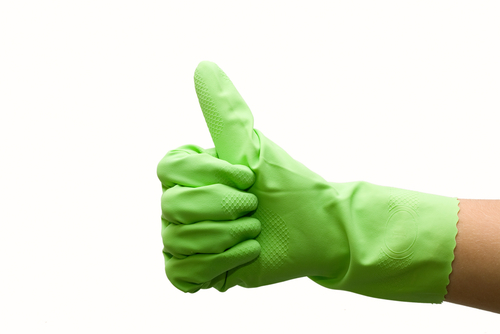 What types of cleaners are safest?
Discover gentle and safer solutions for a clean and hygienic home that natural way.
Many commercial based cleaning products are known to be toxic and harsh. Your clean home must not put the health of you or your family at risk. For this reason it is very important to use environmentally-friendly and safe cleaning agents. Here is advice on the appropriate cleaners you should be using in your home.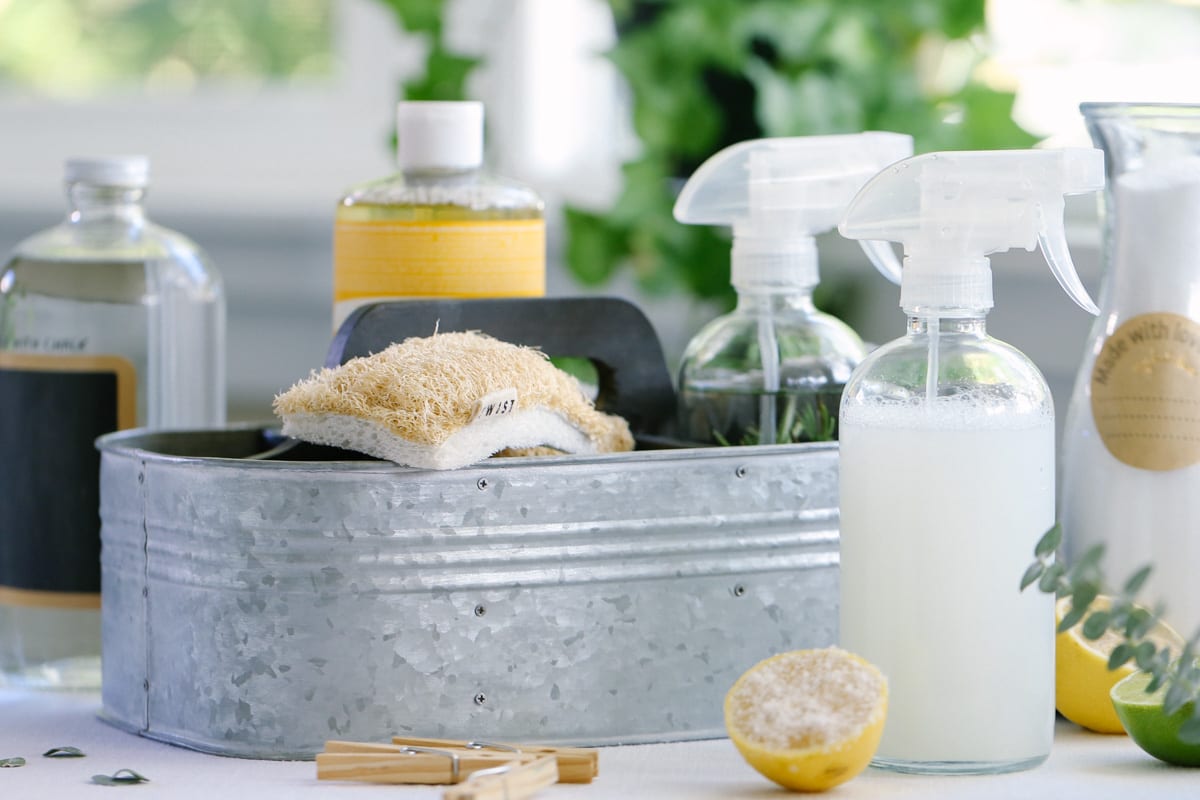 All-Purpose Cleaners for Floors
Many greener folk will state that ordinary baking soda that is dissolved in warm water or directly sprinkled over surfaces and then wiped away with a damp cloth or sponge is an effective and safe type of all-purpose cleaner. For tough and greasy stains, mix up a combination of salt and vinegar into a scrubbing-paste. The salt serves as a mild type of abrasive and vinegar cuts through the grease.
Castile soap is also a plant-based and gentle liquid based soap is also useful for a number of cleaning requirements. You can mix a tablespoon of Castile soak into one quarter of water to create a solution that you can use to clean your oven, stove, sinks and counters. Finish off with wiping the surface with water and drying surfaces using a soft cloth on order to prevent a film or streaks from developing.
Floor Cleaners
You can also use castile soap to clean wood, linoleum and tile floors. Combine ¼ cup of castile soap along with warmwater (2 gallons) for your basic cleaning. For grease messes, add in ½ cup of white vinegar into this solution.
Any good flooring store will suggest that if you would like to add a shine to your surfaces such as your
floors, use a 1-to-1 ratio of vinegar and vegetable oil that you can rub onto the surface of your floors using a soft cloth or rag. If you have linoleum floors, you can add in skim milk into your water and use a dampened mop to
achieve a sparkling shine.
If your home has carpets, baking soda is one of the safest deodorizers that can help to keep your home looking and smelling fresh. Sprinkle a thin layer of baking soda over your carpets or rugs and allow to stand for at least 15 minutes. Use a vacuum cleaner to suck up all the baking soda. If you have a stain on your carpet or rug, many advise to use soda water to lift out any stains. Pour the soda directly onto a stain and blot with a clean and dry cloth. Repeat the process until the stain fades away.
Tile And Tub Cleaners
The Georgia Division of Public Health suggests that you can clean your toilet bowls with castile soap or baking soda with your regular toilet scrubbing brush. To get rid of soap scum from your tub or showers, use a combination of baking soda and vinegar.
Vinegar is one of the effective solutions for mildew and mold that is common in environments like your bathrooms. It is suggested to a one-to-one ratio of salt and vinegar to scrub away mildew stains
as well as prevent further growth.
If you don't have the time to make homemade cleaning products there are many green companies out there that carry full lines of cleaning products made with natural ingredients such Seventh Generation, Method, Boulder Clean and Earth Scents.
For more info on how to clean and seal countertops including granite, quartz and more visit Tips Bulletin.