Overcome dark circles & eye puffiness naturally with Collagen Eye Zone Mask
We tested Purederm's product to find out why its #1 on #Amazon for naturally treating dark circles & puffiness.
Everyday life, stress and a heavy workload can take a toll on your eyes leaving them puffy and baggy. Even with a healthy lifestyle, using the right under eye patch can really help keep the dark circles and bags at bay by firming and toning the under-eye area. However, the under eye zone is very sensitive. It is fragile and thin, so using any eye mask with harsh ingredients can cause damage. When you do find a good eye patch product they can get pretty expensive, especially if you're using them daily! After having tried numerous under eye products that turned out to be ineffective and disappointing or way too expensive, we found that Collagen Eye Zone Mask are a dependable and affordable eye care product that will help you rejuvenate the sensitive area around your eyes.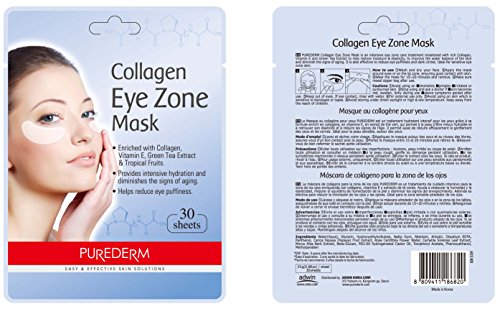 Made by Korean company Purederm, these collagen-enriched eye mask pads are #1 Best Seller in Dark Circle Eye Treatments on Amazon. Each package comes with thirty moist pads, that easily separate and stick underneath your eyes with ease. They don't slide around and they stay moist for at least thirty minutes (the recommended amount of time you should keep them on for). Once they're removed, they don't leave behind any sticky residue. What we love the most about this eye mask is that it's formula is enriched with natural ingredients. Collagen Eye Zone Mask provides natural care by restoring your eyes moisture level and elasticity with nature's finest ingredients including collagen, vitamin E, green tea & tropical fruit extracts. The tropical fruit extracts leave your eyes looking rejuvenated and refreshed by reducing puffiness. Green tea helps to soothe and calm your under eye area, while vitamin E aids in deep hydration, reducing dark circles and uneven skin tones. Natto gum collagen is a special and unique source of plant based collagen that has proven to be very effective in reducing eye puffiness. 
Collagen Eye Zone Mask is very easy to use, the instructions are clear and easy to follow: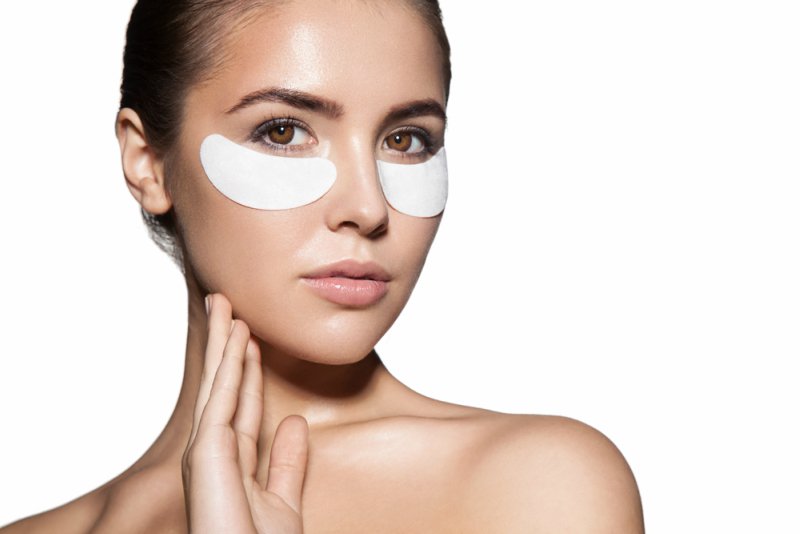 Step One: Gently wash your face and make sure the eye skin area is clear and dry.
Step Two: Apply the mask around eyes, ensuring good contact with the skin.
Step Three: Leave the mask on for ten to twenty minutes and remove.
After you're done, seal the zipper bag to keep your masks fresh and moist.
This product is gentle on the under eye zone skin and delivers an improvement in dark circles and puffiness, restoring the areas underneath your eyes that can make you look fatigued. They provide your eyes with intensive hydration and nourishment by improving the water balance of the skin. There is no barrier to who can use the product as it works for everyone with any skin-type. Try them for yourself!
Collegen Eye Zone Mask are available on Amazon including Amazon (US), Amazon (Canada), and Amazon (UK).