Copperhead Original Motion Picture Soundtrack Info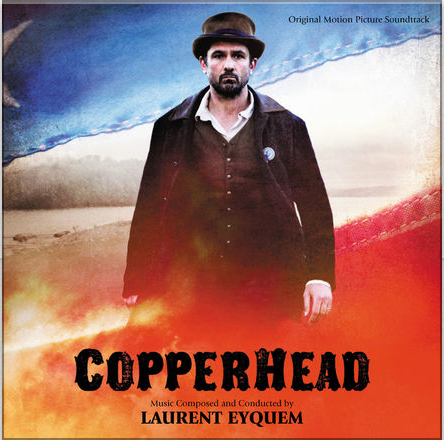 The Copperhead original motion picture soundtrack, composed and conducted by Laurent Eyquem, is now available on iTunes. 
Laurent Eyquem's beautiful music, like the film, takes you to another place. The pain of the characters is reflected in the notes you hear coming from the melancholy score. -Breakaway Daily
"In conceiving the musical canvas for the film, Ron Maxwell and I decided to build the score around three core ideas – emotion, melody and subtlety. The objective was for the music to trace and illustrate the emotional trajectory of the characters and to bring the audience into the experience with them." Laurent Eyquem, Read more.

Breakaway Magazine
Breakaway Magazine is an international digital magazine & online platform. It covering arts, technology and lifestyle topics on a variety of platforms, fostering inspiring conversations about independence, empowerment, love, activism, equality, diversity and freedom. Breakaway Magazine aims to help others find their own unique voice and reach new heights. The company reaches millions, connecting with an audience interested in more than just the trend, but the deeper meaning. JB Livingston is the Editor-In-Chief of Breakaway Magazine. Since founding the online publication in 2012, JB has worked aggressively to make it a power player in the digital media industry.