Dissident is quality gym wear that makes a statement and has a purpose, creating a new spin on active wear and creating apparel for the dissident athlete.
Dissident Gym Wear may be a newcomer on the block, but they're here to make a statement with their vast collection. Hailing from San Diego, CA, Dissident was established to be a brand that empowers, motivates and promotes confidence.
Their pieces are created to enhance your confidence during the most intense workout, while still maintaining comfort and style. Their high-quality sports apparel will look and feel as good as you will look and feel in it – in or out of the gym!
Everyone in the dissident army shares a vision to ensure life is lived with passion, dedication and, most importantly, on your own terms. They create sports apparel that inspires confidence, empowerment and a sense of fashion – all with a keen attention on performance. They strive to be a leader and innovator in boutique style sports apparel for all – everyone from athletes, bodybuilders, fitness enthusiasts and just about anyone who wans to feel and look great.
But Dissident wants to be more than just gym clothes – they want to make a difference in the world and create a movement. That's why they've partnered up with the Challenged Athletes Foundation because they believe these athletes are a true embodiment of the
Dissident
brand. They overcome their adversities and forge their own destiny. These athletes are Strong. They are Fearless. They are Leaders. They are…
Dissident
See Also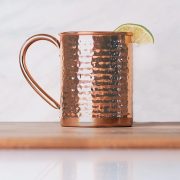 .
So what defines a dissident athlete, you may be wondering? The dissident athlete is strong in any situation and they're fearless in the face of adversity. They're a leader who inspires all and a mentor that many look up to. Being dissident means being revolutionary and not following society norms or obeying what you've been told to do. It's about constantly and continuously exceeding expectations. A dissident is one that stands up to society and goes against the status quo. To be dissident
means to be the best version of yourself through self-improvement and sheer dedication – to conquer anything that stands in your way.
For more information visit dissidentgymwear.com

Breakaway Magazine
Breakaway Magazine is an international digital magazine & online platform. It covering arts, technology and lifestyle topics on a variety of platforms, fostering inspiring conversations about independence, empowerment, love, activism, equality, diversity and freedom. Breakaway Magazine aims to help others find their own unique voice and reach new heights. The company reaches millions, connecting with an audience interested in more than just the trend, but the deeper meaning. JB Livingston is the Editor-In-Chief of Breakaway Magazine. Since founding the online publication in 2012, JB has worked aggressively to make it a power player in the digital media industry.