Home » Dolan Twins direct Cub Sport's new music video: Nu Dae Productions & The Epoch Advisory Exclusive Interview
Dolan Twins direct Cub Sport's new music video: Nu Dae Productions & The Epoch Advisory Exclusive Interview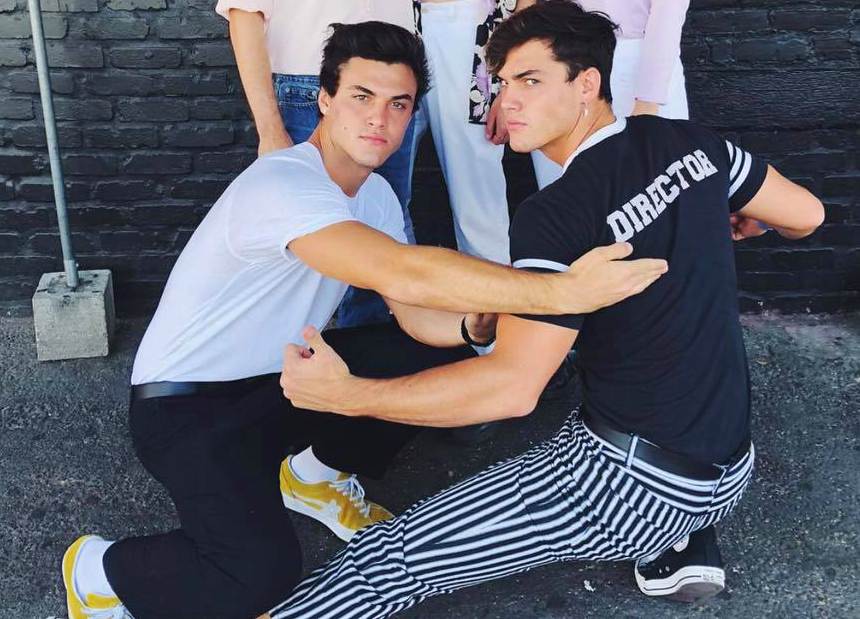 Ethan Dolan and Grayson Dolan, collectively known as The Dolan Twins, are an American comedy due and two of YouTube's biggest stars with over six million subscribers on the platform since 2014. Now they are sitting in the director's chair (or rather wearing their director t-shirts) making their directorial debut for an undisclosed song from one of their favourite bands, Cub Sport.
The Dolan Twins took to their Instagram to share the big news that they were directing the music video.
"Grayson and I have been working on something for a really long time now," Ethan said. "It's something that is extremely different – we haven't done anything like this ever before, but it's something that we've always been passionate about it and wanted to always try and it's so crazy that we finally can. And I think it would be really cool to share with you guys to let you know what we're doing now and share the final project with you guys."
The founding publicist of The Epoch Advisory, Dani Miller, together with founding Video Producer Mackinzie Dae of Nu Dae Production, are forging a path to become a powerful new full-service production force in Hollywood aiming to tell stories through art. Thanks to the production expertise that Dani and Mackinzie bring to the table together, more and more social media influencers can make the leap and use their passion for art and creativity to bigger audiences on TV, film, and commercials. Both Miller and Dae are passionate about helping artists influence society and our culture with positive messages reinforcing the importance of growth, inspiration and evolution.
"Everyday is an opportunity to change your life and create something out of nothing – for the better," says Mackinzie Dae. "This project with the Dolan Twins and Cub Sport in particular is an exact reflection of where our youth is, and the ongoing evolution of our beliefs as a society."
Mackinzie and Dani spoke to us in Los Angeles about the news of their collaboration with the Dolan Twins and the popular independent Australian alternative pop band, Cub Sport.
BREAKAWAY DAILY: How proud are you of The Dolan Twins!
MACKINZIE: We are so proud of the Dolan Twins! We're humbled daily by the amazing quality of all our collaborators, and proud to be a part of this.
BREAKAWAY DAILY: What was the production like?
MACKINZIE: This production, in particular, working with Dani, from start to finish, went extremely smoothly. And I'm so happy to have accomplished all of the things Dani and I accomplished with this video… to be honest, a lot of it was unintentional… and that makes it that much better.
DANI: Everything happens and happened for a reason and through hard work and dedication from everyone on our team, the number one reason we were able to bring the Twins ideas and vision to fruition was because of their dedication and support. The only thing I'd really like to highlight is that Mackinzie and I give each other the opportunity to do what we do well because we are super aware of what each of us are good at and what one another is bad at… and in my opinion, that can make or break any partnership. It gives us the freedom to have the ability to do what we do well in the best way possible. And that's beautiful.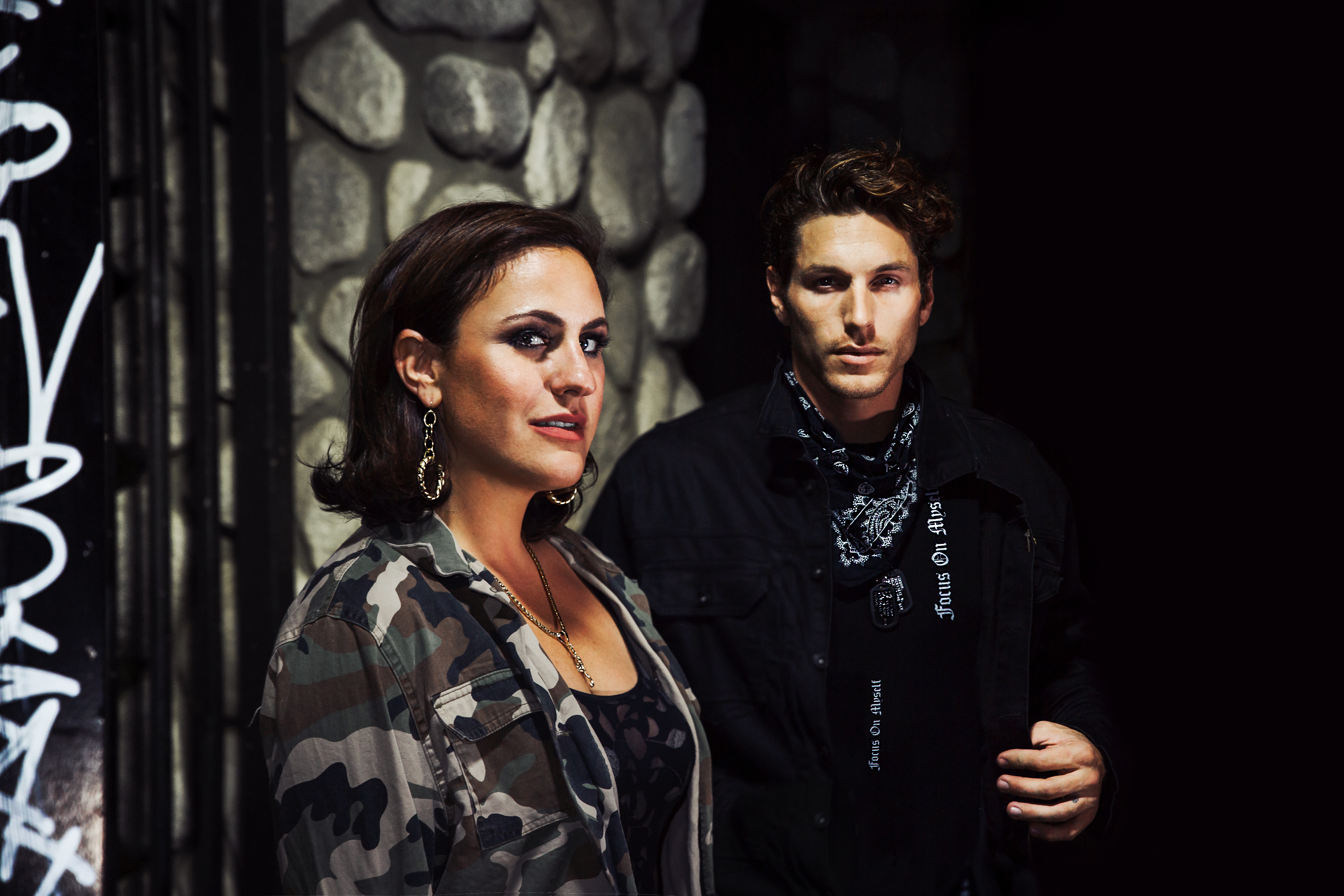 BREAKAWAY DAILY: How did the collaboration between you both, The Dolan Twins and Cub Sport come about?
MACKINZIE: The first time I ever heard Dani speak was in the beginning of the summer when she was interviewed on iHeartRadio. She was so passionate about everything she said and I was really inspired by everything she stood for. I was already in talks with The Dolan Twins with regards to producing their directorial debut and they had come to me with Cub Sport's song and story. I was moved. I was moved not only by the way in which the boys wanted to step outside of the social media world and into director roles, but also by their vision for the music video. I asked Dani if she would work with me on the project and that was that.
DANI: It's funny how everything really does come full circle… Mackinzie and I were actually interviewed the other day on that very same station he had first heard me on… And I'm super thankful for all of these things. I couldn't be more humbled and more grateful that he saw something in me that he felt was needed for this project and needed in general for his company to grow. When all is said and done, I just hope I ended up bringing what he wanted to the table.
BREAKAWAY DAILY: Why was this an important first collaboration for all of you?
DANI: This production, being our first together, was and is so important to me because it, most literally, marks the beginning of a distinctive period in the history of our partnership and that is the dictionary definition of epoch. That said, on a personal level this collaboration has propelled me into a new realm of self-awareness… Let me tell you, nothing crystalizes what you bring to the table more than when you are forced, sometimes even uncomfortably so, to articulate your competencies.
MACKINZIE: Dani takes care of all of the things that I can't especially in terms of fashion and design. It's so refreshing to be able to work with someone that allows me to fill the roles I fill best in a production setting, whether that be creative or camera work or the theory behind cinematography. And having a woman's touch on the whole project is a relief.
BREAKAWAY DAILY: What does this collaboration symbolize for your work going forward?
DANI: This production solidified what I had already been so certain about… and what I'm so confident about…Working together, Mackinzie and I will not fail… most plainly because that's just not an option… no matter how difficult the task… everything will always be alright. There are always solutions, and with my aggressive approach to problem solving coupled with Mackinzie's regimented leadership as a result of his Marine background, I wholeheartedly believe that there is nothing that we can't accomplish. To those who aren't aware, Mackinzie enlisted in the United States Marine Corp and served five years and I'd like to take a moment to thank him for his service.
MACKINZIE: Dani and I really connect on a whole new level of business, opportunity, and understanding… the nitty gritty stuff that it takes to get stuff done. This project really showed me just how well we work together. And to be honest, any of the projects on the calendar currently are not only exciting because I confident in our abilities to get what needs to be done, done, but now I know we can do anything and we can do anything easily.
BREAKAWAY DAILY: How will this opportunity to work with the Dolan Twins and Cub Sport further allow you to help artists tell their stories authentically?
MACKINZIE: We definitely got lucky to have the opportunity to work with the Dolan Twins. I knew that they didn't know what they had until we really made it happen stemming from the moment I was briefed on the project. We're also lucky that Nu Dae's vision shines through this project and sets the tone for all of our future projects, in that every day is a new day and that every day affords us the ability to create something out of nothing. Dani really helped me see that that idea was even a possibility, with this project in particular, and that makes me even more excited about our ability to help artists tell their stories authentically with our future projects.
DANI: Listen, I was born and raised in New York City and my New York City self would kick my LA self for saying this, but to be fair, I think that important to note that Mackinzie and I are all about the message. I respect everyone until they give me a reason not to and with the artists we choose to work with, our values are grounded in honor, courage, and commitment. Which come to think of it may be embedded in my mind as a result of Marine Mackinzie… and I like it. That's not to say that I believe that those values, along with the extremely different and diverse backgrounds he and I have from one another, gives us the ability to tell stories authentically, honestly, and creatively.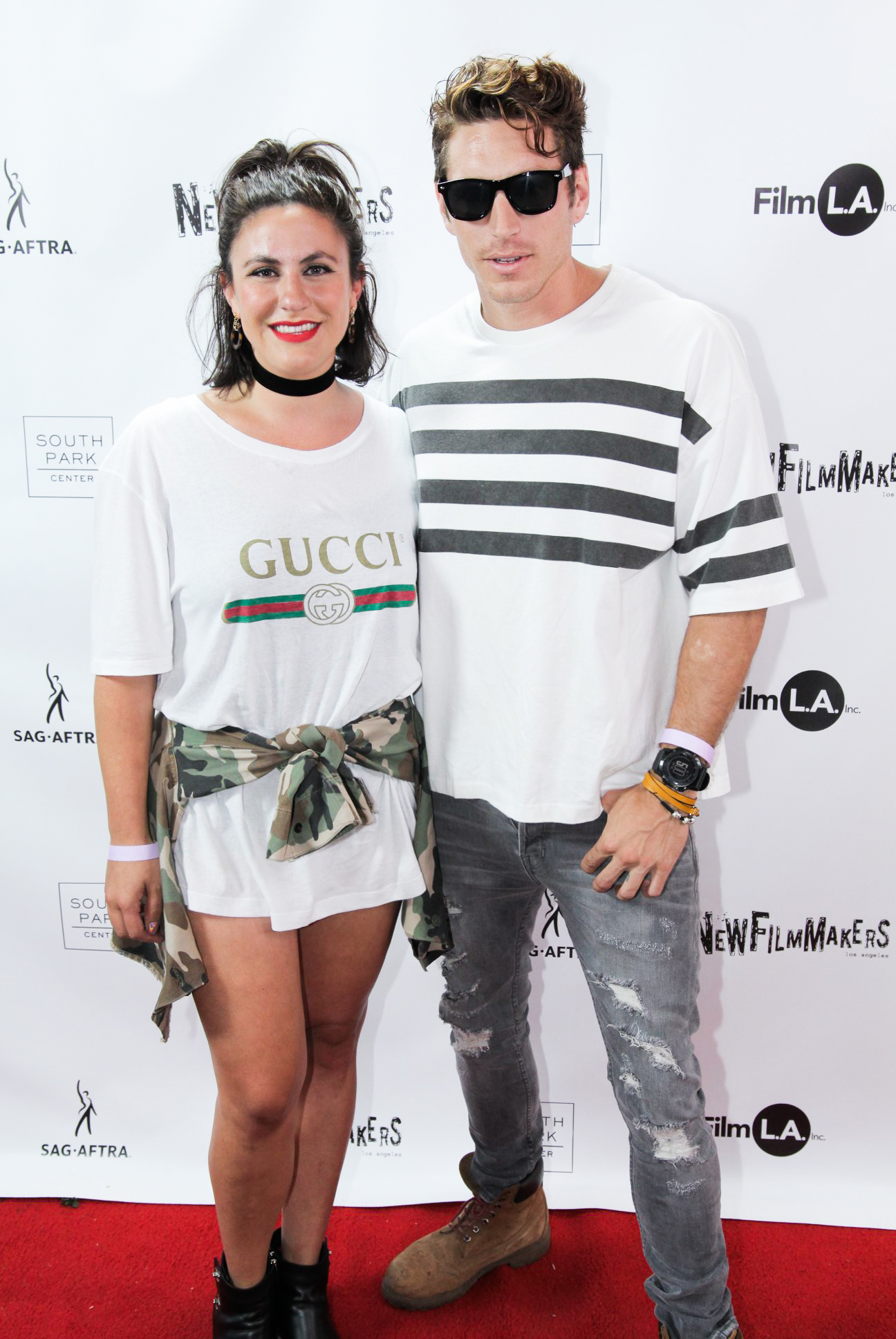 BREAKAWAY DAILY: This exciting news and merger comes weeks after Cub Sport fairy-tale was turned into a reality. Can you elaborate on this further?
DANI: When everything is said and done with this project we hope to change the world for the better, thanks to the Dolan Twins, the story of Cub Sport, our collaborators, and our vision – that, quite simply, love is love. Love is what it's been about for Cub Sport. To summarize the quartet's whirlwind story: Tim Nelson and Sam Netterfield came out last year and announced they were engaged, after nearly eight years of being best friends and band mates. They officially tied the knot earlier this month! Soon after, the band, also including bassist Zoe Davis and drummer Dan Puusaari, revealed the artistic and triumphant celebration of sexuality in the video for neo-soul single, O Lord. Under the Dolan Twins direction, this music video is their bands story.
BREAKAWAY DAILY: Can you tease us with what we might be able to expect from the music video?
MACKINZIE: The upcoming Dolan Twins' production is a product of Dani and I putting their resources and connecting the dots by collaborating with other influencers, as well as venues and brands, including Jonnie and Mark Houston (Houston Hospitality), renowned Director of Photography Michael Bolten, Lume Cube, Lucky Brand, ballerina Isabella Fonte, the A-List, Preface PR, MUA Yasmein Abdulla, and more. While the team is being tight-lipped about what the final production will look like, the roll call of names is already causing a stir for fans around the world in anticipation of what all this talent in one space can achieve. Cub Sport's music video, written and directed by the Dolan twins, is based on a true story.
BREAKAWAY DAILY: Why do you think it is important to influence society and our culture with positive messages reinforcing the importance of growth, inspiration, and evolution through the art we consume?
DANI: We want to give a voice to those that are unheard. As a result of all of our current projects, Mackinzie and I have started a non-profit called USB: United Stance Against Bullying. With USB, our mission is to set clear expectations about digital behavior and online reputation, whether that be social media or digital communication.
MACKINZIE: Big heart meets strong work ethic. That's what I love about working with Dani. USB is the our brainchild and we are completely hand in hand on this message and where we want to position ourselves with the younger generation on the topic of cyberbullying. It's nice to see the Dolan Twins have a hunger to get out of the YouTube world especially because they are established in digital media. Being a part of their project and watching their dedication to becoming serious creators to use their viewership to change the world for the better is inspiring. I'm happy to have played a role in such a bigger picture.
Cub Sport's music video is scheduled to be released by the Dolan Twins exclusively through their YouTube channel toward the end of September.
For further information visit the official sites of: Dolan Twins, Cub Sport & The Epoch Advisory

Breakaway Magazine
Breakaway Magazine is an international magazine & online platform. We specialize in shinning a light on independent artists, creatives, visionaries and innovators from around the world through diverse storytelling and immersive original content. Through our exclusive interviews, editorials and cover stories, we publish the world's most inspiring people, places and ideas. We believe creativity and imagination is at the root of all progress. It is responsible for kicking the door wide open to exciting possibilities with the power to shatter previously imagined limits. Breakaway Magazine features global creative talents through the editorial content we publish; allowing this talent to be fostered, recognized and emerge. "The company reaches millions, connecting with an audience interested in more than just the trend, but the deeper meaning." - JB Livingston, Founder/Editor-In-Chief. Read more on our about page.