Re-imagining time management: Interview with Michael Eick, developer of Don't Be Late app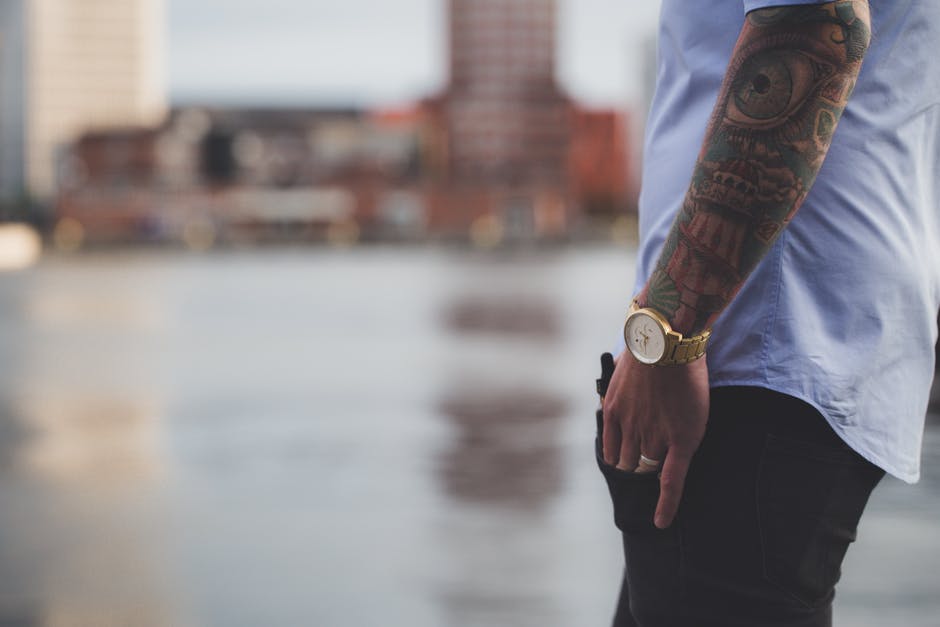 Living in modern times means we always have things we need to get done effectively and on time. Don't Be Late (DBL) is a powerful and flexible microschedular app that helps you accomplish the time sensitive goals in our lives.
What inspired you to develop your app Don't Be Late?
I am the father of two wonderful daughters, and while growing up they were active in a number of activities including choir, track, basketball, horseback riding, and many more! Anyone who has been successful in that busy phase of life will agree that managing time is a big part of being successful. Being on time for an activity allows you time to be at your best, focused and prepared. Being late can sometimes mean immediate failure. Even if the effects are not immediate, it already sets you up at a disadvantage, and the stakes can be higher when there are teammates involved! Pretty early on I developed a paper and pencil process where all the steps that need to be done to accomplish the goal are written down, along with how long it takes for each. Given the goal time and working backwards, I would then calculate the time each step needed to start. This worked well but was sometimes labor intensive, like when there were lots of steps with varying durations. Also, sharing this technique with others was not particularly easy. Now, with the common availability of smart phones, it was time to share this technique for personal time management with the world!
Is this the first app you have developed?
Yes, this is our first app, although we are not new to the software development game. I am a greybeard software developer and my youngest daughter has recently launched her programming career. The two of us do the software development work; my eldest daughter, my best friend, and a small set of invaluable others provide motivation, ongoing testing, and essential feedback.
Can you explain the features of the app?
The unique feature of DBL is the core concept discussed earlier, which is:
Creating a plan
Setting a goal for that plan with a fixed start time
Identifying an ordered list of steps with associated durations.
Inserting, editing, and moving steps around until you have a good plan. Steps can have detailed instructions and pictures if you like.
DBL will calculate the start time for each step.
DBL can also monitor your set of plans and alert you when it is time to get started. You can e-mail plans to others, add plan start times to your favorite calendar, and so on. I suggest you spend a very short time watching our Explainer video, and take a look at the DBL sample plans. Note that in implementing this core scheduling approach, DBL has developed into a powerful general scheduling tool. A plan can have multiple fixed start steps along with a set of steps that have calculated start times. DBL steps can be set to start as soon as possible (right after the step before them) or as late as possible (right before the step after them). You can easily share and backup your DBL plans using a simple e-mail technique, and your privacy is built into this approach. Your DBL plans and data will not be stored anywhere in the cloud.
Is the app free?
It is, and contains no ads either! The DBL Team wants to share this approach to time management with everyone. If you try and like DBL and provide feedback, that's all we ask. Oh, and you can buy the DBL Team a cup of coffee if you like!
How does it differ from other time management/scheduling apps?
Other time management apps let you identify your goal and set your start time. DBL recognizes that it's useful to track what has to be done to accomplish this goal at the scheduled time. For example, if you need to get your kids to soccer practice at 10 am, DBL will help you track the time it's going to take to prepare snacks, get everyone dressed, collect the gear, get your kids in the car, and drive to practice, so you know when you have to get started. DBL helps you here, and I don't know of other tools that support this scheduling process.
Why is micro-scheduling better than just scheduling or writing something down in a calendar for example?
We all know that having an Event Calendar is good thing, and having a Task list is also a good thing. However, these tools do not solve the essential problem of knowing what steps need to be executed to get our goal completed on time. The DBL Micro-Scheduling approach provides you with a tool to create plans for success. Other apps may provide some tools, but creating time-aware plans to help you navigate your life is something DBL brings to the party. It helps teach a personal technique with lifelong value, and for parents and leaders, it is a tool that can be used to get our people on track!
You provide starter plans on your website. Can you explain how they can be used?
The DBL website goes into more detail about the DBL Scheduling concepts, and does have a section where you can download sample DBL Plans. These plans can give you a starting point and provide inspiration for your own. At this time the set of plans available is not large, but if our users send in DBL Plans we will post inspiring ones!  And you can share your expertise with others, providing recipes for success.

Breakaway Magazine
Breakaway Magazine is an international digital magazine & online platform. It covering arts, technology and lifestyle topics on a variety of platforms, fostering inspiring conversations about independence, empowerment, love, activism, equality, diversity and freedom. Breakaway Magazine aims to help others find their own unique voice and reach new heights. The company reaches millions, connecting with an audience interested in more than just the trend, but the deeper meaning. JB Livingston is the Editor-In-Chief of Breakaway Magazine. Since founding the online publication in 2012, JB has worked aggressively to make it a power player in the digital media industry.