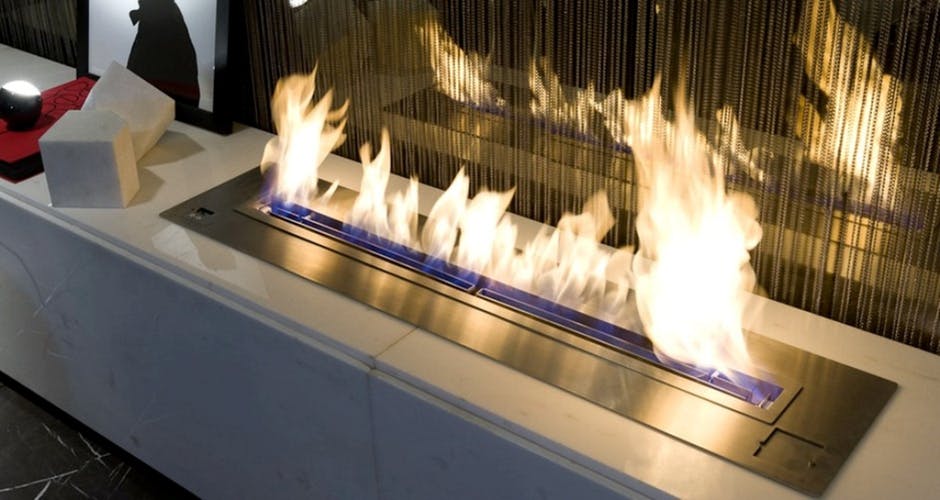 How to choose the best fireplace for the ultimate in entertaining
Tips that will help you choose the right fireplace for all of your entertainment needs.
There is nothing quite like the look and feel of a roaring party when entertaining guests and family. They have the ability to create a warm atmosphere in any room. A fireplace can bring a distinct sense of style to a room combined with instant comfort that will be a great addition to your home. However, not every fireplace on the market is right for entertaining, so it is important to take your time in making the right choice for you and your guests.
If you love to entertain guests at small or large parties, you will want to put some thought into the right type of fireplace that is going to work perfectly in your entertaining area. Many homeowners have begun to replace their traditional fireplaces with more eco-friendly ones that tend to burn cleaner and are much more efficient.
If you plan on having guests over for a gathering, you do not want to stop what you are doing to tend to the fire. This is not only a time-consuming process, but the cost of natural wood is rather expensive. Choosing an ethanol fireplaces that are ventless will allow the fire to burn all night while you enjoy the company of your guests.
You will want to find an area where the fireplace can be the focal point of the room and guests will be able to gather around it. You will see that your guests will be drawn there even in the midst of serious conversation.
By choosing to use an eco-friendly design you will be adding a modern design into your home that will be the center point for many memories and conversations. You will see that your guests simply cannot get enough of being near your fireplace, and you will get plenty of compliments.
While there are plenty of pre-made fireplaces on the market you may find that one simply does not meet your needs. Do not give up in the desire to have a fireplace in your room, simply seek out a custom made design. This is going to allow you to get everything you want and need from your fireplace without having to settle.
You will find that you are going to use your eco-friendly fireplace for more than just entertaining. It is going to become a piece of furniture that you use on a daily basis to simply unwind and relax next to.
If you are looking for that one piece that will help set the mood for any type of entertaining it is an eco-friendly ethanol fireplace. They are a lot of fun to have in the home, yet they are quite functional.
If you are looking to make a statement, find the one that is going to meet your needs perfectly. There are eco-friendly fireplaces all over the world, so speak with a dealer today and start entertaining better tonight!