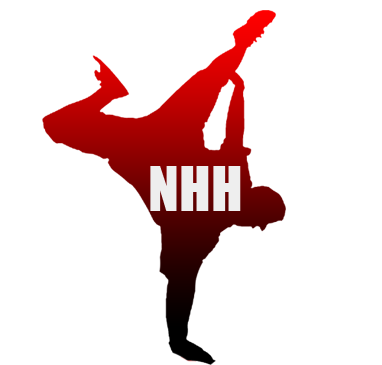 Interview with Moe Rock from NowHipHop.com
It does not take much research to discover that today's special guest feature Moe Rock is certainty a versatile man. From producing hit pop records to consulting on Hollywood feature films, Moe Rock has been there and done that. Today his main focus is helping aspiring artists threw NowHipHop.com a website that has subsequently expanded into the print medium with a monthly published magazine. I had a chance to speak to the renounced Producer and Serial Entrepreneur to find out in his own words what his goals for 2015 and beyond are.
2015 is right around the corner what milestones did 2014 have for you and what do you look forward to in the up-coming year?
Well first of all I want to thank you for having me on as a guest, 2014 was really a exciting year for us at NowHipHop.com for several reasons – We got mainstream exposure by appearing at the 2014 BET Awards as well as features on The Source Magazine and exclusive heavily promoted contests with ReverbNation. As an independent media outlet to get that kind of mainstream and corporate support is really exciting and we feel very fortunate to have had a successful 2014. In 2015 we look forward to continue our relationships as well as expand our now built foundation.
You have had an extensive career both in music and also in film, what avenue are you most passionate about?
Music is really what started it all. Everything else has come from networking and being inviting by people to join projects that I never dreamed I would be apart of. The first time I produced a song many years ago I could not have imagined that doing so would have a direct correlation of me working on a film executive produced by Charlie Sheen one day but as they say  – the truth is stranger then fiction.
NowHipHop.com seems to cater to Hip Hop artists, would you help promote aspiring artists from other genres on your website or magazine or is it strictly Hip Hop?
It is strictly Hip Hop. We feel there are plenty of opportunities for all sorts of other music genres but it's the independent hip hop artists that need their voice heard more then anyone.
What is it about Hip Hop that makes you so passionate?
Besides the fact that I love the music and grew up with it, the culture of Hip Hop was built upon great principles. I also am a strong believer in bettering yourself no matter what the environment or setting is. We have seen that Hip Hop has given many people opportunities to help improve the quality of their lives despite being from disenfranchised circumstances. This is inspiring to me.
What do you look for in an artist when deciding if you should work with them?
Longevity. I have absolutely no interest in associating our brand with artists who just want 15 minutes of fame or brag about a little buzz they have. I only want to work with artists who have the vision, humility and discipline for a long-term career.
I appreciate you taking time out of your busy schedule to speak with me, were can people stay in touch with you?
Feel free to follow me on Twitter  I'd also like to give a shout -out to @tityereal and @opentalk2 – Thanks for having me!