James McAvoy plays a man with dissociative identity disorder in Split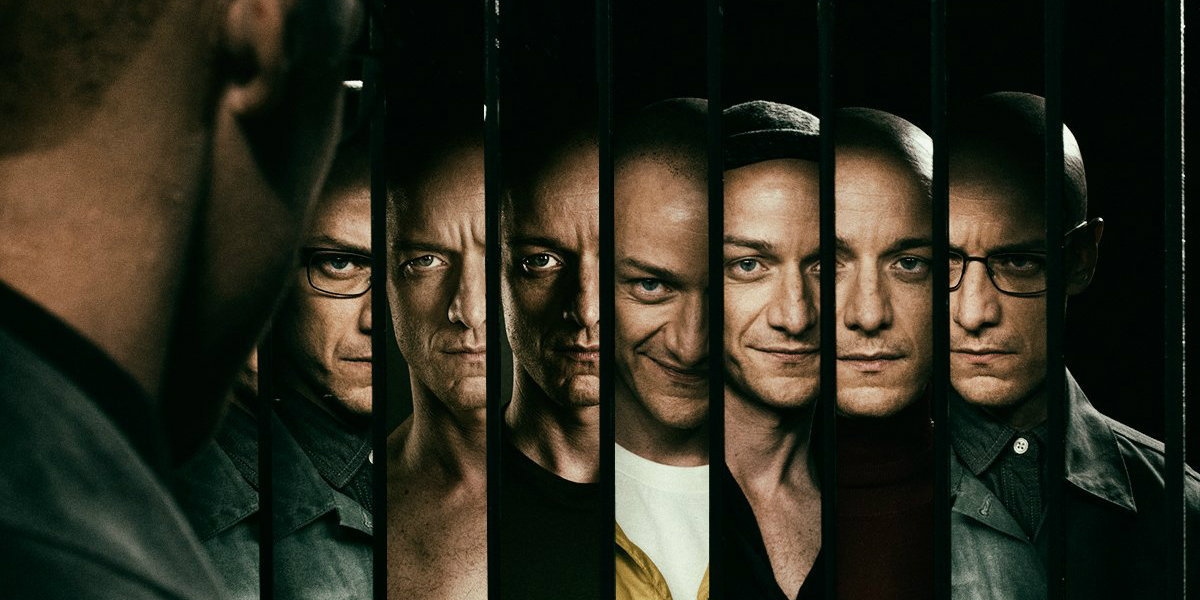 M. Night Shyamalan's taut new horror thriller is now available on Blu-ray, Digital HD and DVD after a very successful run in theaters. McAvoy's performance is multifaceted as he tackles nine different personalities that appear onscreen, sometimes several within a single scene.
When he kidnaps three young women (Casey, Claire, and Marcia), they must find a way to take advantage of the more sympathetic and vulnerable of his competing two-dozen different identities before the ones that mean them harm get their way. Through his character, and echoed by Casey (Anna Taylor-Joy of Morgan and The Witch), one of the teenagers he has taken captive, the film explores themes of mental health, childhood abuse, and survival.
Some of the most fascinating scenes are those between McAvoy's character and his psychiatrist, Karen Fletcher (Betty Buckley), who handles him smartly and open-mindedly but underestimates what some of his personalities are capable of.
Split is light on gore until the final act, but never lets down the suspense. Tension mounts high as the girls navigate their bewildering situation and continues in the ominous atmosphere as the threat of a figure referred to as "The Beast" hangs over the girls' heads.
Split was released in theaters in the third week of January to generally positive reviews and has made over twelve times its budget domestically and twenty-seven times its budget worldwide, marking it one of the first box office and critical successes for Shyamalan since his early career. Those who have seen the end know it makes an important reference to one of his first films, leaving some question about a possible sequel tying to the two together. Given these numbers, it would not be a surprise if the project was pursued.

Breakaway Magazine
Breakaway Magazine is an international magazine & online platform. We specialize in shining a light on independent artists, creatives, visionaries and innovators from around the world through diverse storytelling and immersive original content. Breakaway Magazine features global creative talents through the editorial content we publish; allowing this talent to be fostered, recognized and emerge. "The company reaches millions, connecting with an audience interested in more than just the trend, but the deeper meaning." - JB Livingston, Founder/Editor-In-Chief. Read more on our about page.