Las Vegas Shooting: Photographer David Becker recounts his story
Photo by David Becker, Getty Images
Today's shooting at a Las Vegas country music festival has been named the deadliest mass shooting in US history. At least 50 people were killed and more than 500 injured. Our love, thoughts, and prayers are with those in Las Vegas.
David Becker, a photographer for Getty Images, was covering the Route 91 Harvest Festival in Las Vegas for Getty Images when the shooting began late Sunday night. His photos then turned from covering a fun concert to capturing the scene's frantic, terrifying and bloody aftermath from the deadliest mass shooting to date. Becker recounts his story in the interviews below.
He was there to photograph a concert. It turned into a massacre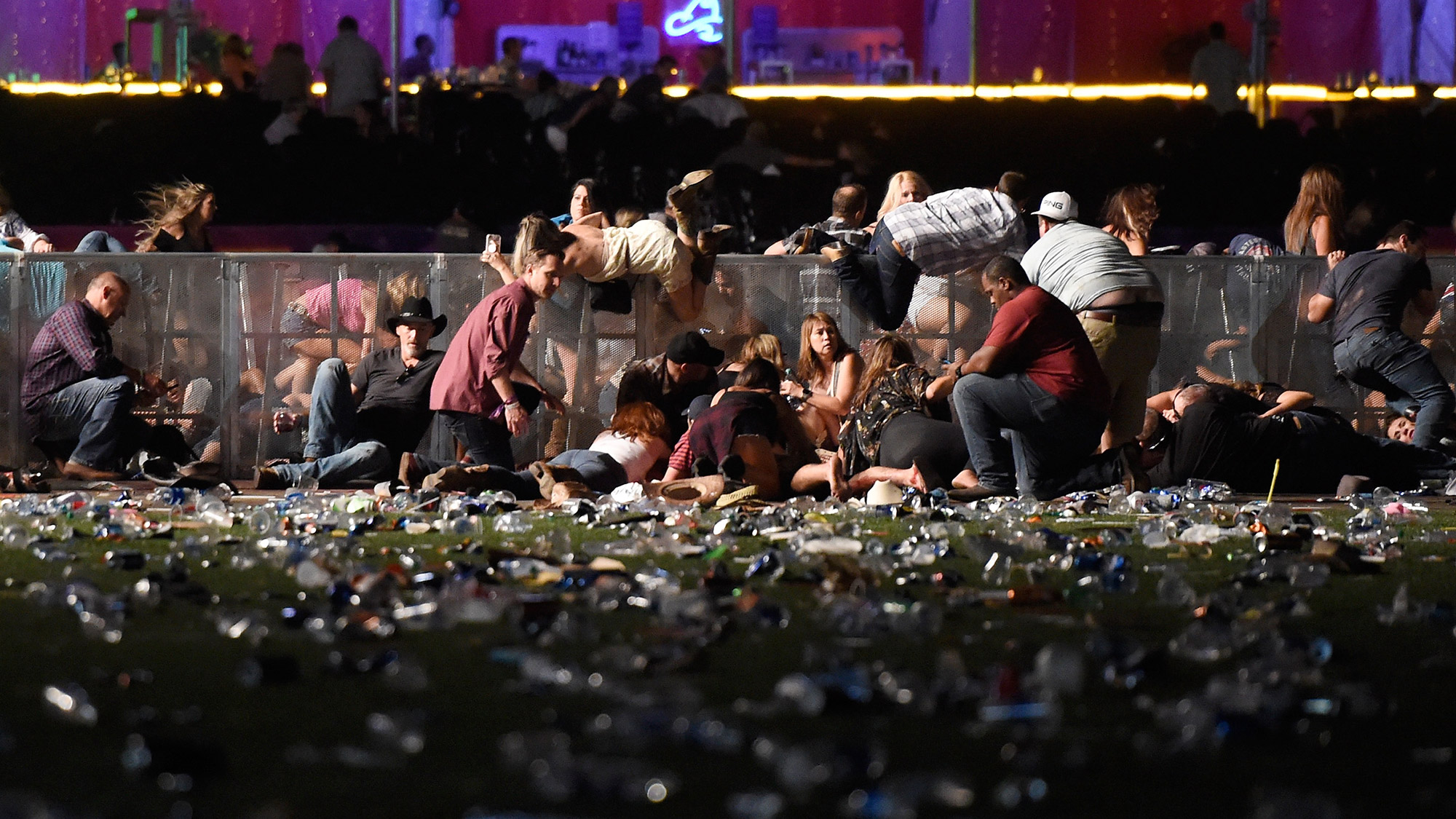 Photographer David Becker was covering the Las Vegas music festival where a gunman fired on concertgoers. It became the deadliest mass shooting in modern US history.
Photographer who took poignant images of Vegas massacre recalls chaos
David Becker, a photographer for Getty Images, took pictures of the panicked concertgoers and the carnage that followed
Harrowing photos show moments after Vegas massacre
More than 50 people were killed when a gunman opened fire into a music festival from the 32nd floor of a Las Vegas hotel.
The photographer of the Las Vegas shooting thought it was a false alarm until he saw his pictures
"It was so dark, I couldn't really see what was happening."
The Story Behind the Most Haunting Photos From the Las Vegas Shooting
'Oh my gosh, this is real.' David Becker captured modern America's deadliest shooting
---
Here's how you can help:
Clark County Commission Chair Steve Sisolak has launched a GoFundMe campaign to raise funds for victims. The funds will be used to provide relief and financial support to the victims and their families. To donate click here.