Moscow mule mocktail recipe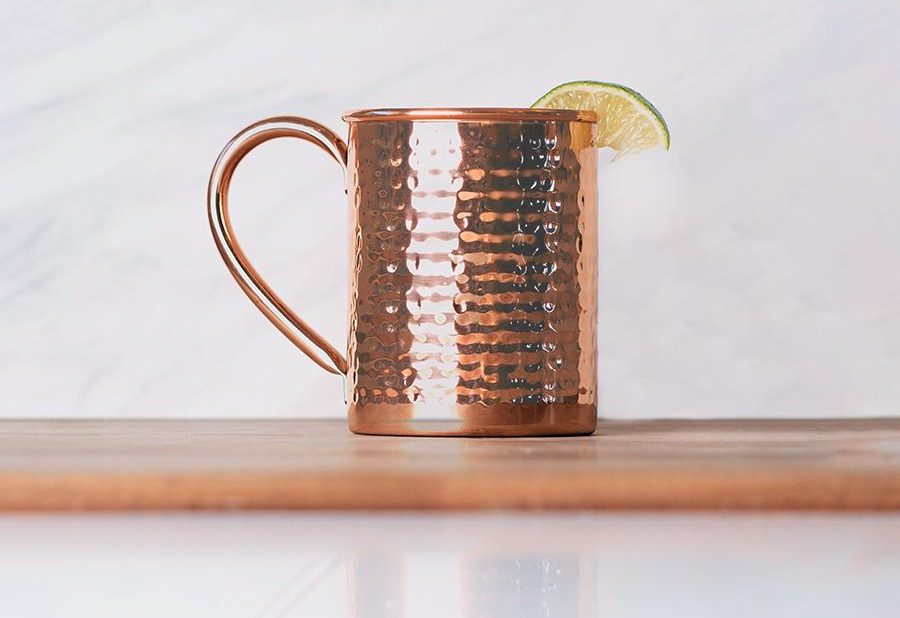 Uncommon James copper mug
This Moscow mule mocktail recipe is an easy, healthy and non-alcoholic drink that is a refreshing way to celebrate any day in every season. This virgin version is just as tasty, and so much healthier!
Moscow mules are traditionally served in copper mugs, which is surely part of its charm. We used these stunning Moscow mule copper mugs by Uncommon James (designed by Kristin Cavallari), they're our favorite! The great thing about this drink is that it's actually best made directly in the copper mug because a shaker will make it go flat due to all the carbonation.
This mocktail features a few key elements including the zing from fresh lime juice and the refreshing taste of ginger from the ginger beer (ginger beer is a sweetened and carbonated, non-alcoholic beverage). If you don't have ginger beer on hand, you can use ginger-ale. It is not as gingery or spicy as ginger beer, but you could always add in some fresh grated ginger as well. You can also add in a bit of club soda or sparkling water if you want it a bit more fizzy. The mint garnish adds a fresh herbal note, and you can even take that a step farther by adding fresh cranberries to finish

Breakaway Magazine
Breakaway Magazine is an international, independently published magazine and online platform for the mind, body and soul. Through diverse voices we feature inspirational people and their stories. Topics include wellness, mental health, social psychology, personal development, spiritual growth, mindfulness, mindset, self love, self care, the higher self, empowerment, nature-based healing and more. Breakaway Magazine features global creative talents through the editorial content we publish; allowing this talent to be fostered, recognized and emerge. "The company reaches millions, connecting with an audience interested in more than just the trend, but the deeper meaning." - JB Livingston, Founder/Editor-In-Chief. Read more on our about page.