The symbolism behind Prince's Love Symbol Album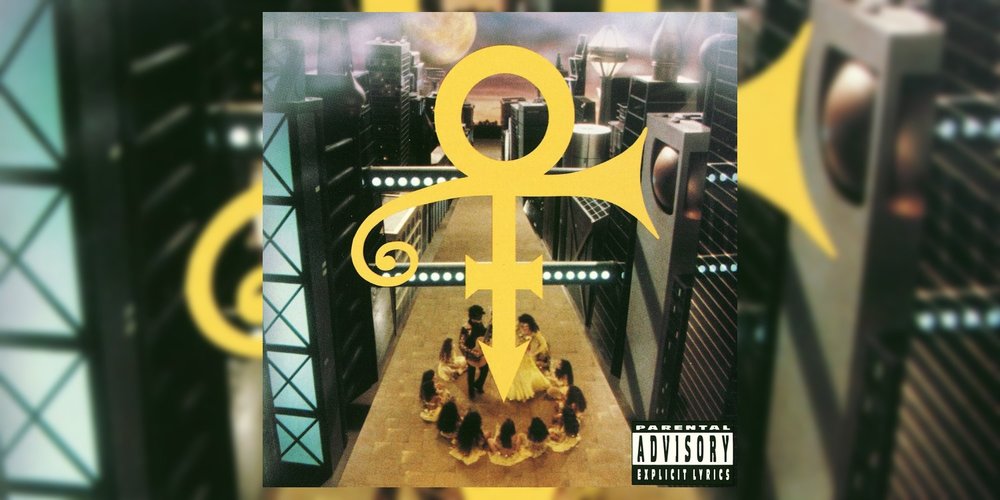 October 13th marked the 25th anniversary of Prince's Love Symbol album. This 14th studio release from 1992 would mark the beginning of the most rebellious era in Prince's musical career. By 1993 Prince's growing frustration with Warner Brothers' attempt to stifle his musical output would cause him to change his name to the unpronounceable male/female symbol hybrid on the album's cover. Love Symbol was originally slated to be a "fantasy rock soap opera" with numerous segues to tell the story of Prince and his love affair with an Egyptian princess, played by his future wife Mayte Garcia in her debut with Prince's New Power Generation band. Many of the segues were cut to shorten the album's playing time, but the missing portions surfaced on subsequent bootleg recordings in later years. Some music critics and fans were less than enthusiastic about the Love Symbol album, but it still managed to go platinum in the U.S. and the U.K.
It's often forgotten that Prince was another artist who delved into the visual album concept. In 1994 he released the direct to video film 3 Chains o' Gold that he also produced and directed. It's a collection of videos from the Love Symbol album linked together with the same plot line. Since Prince was officially referred to as "The Artist Formerly Known as Prince" or simply "The Artist" during this time, he included an explanation of the name change at the end of the film asserting his desire to be reborn as an artist and completely free.
Upon the seventh day of the sixth month
Nineteen hundred and ninety-three
Marking the beginning and ending of cycles of creation
Prince, reaching the balance of thirty-five years,
Put into practice the precepts of perfection:
Voicing bliss through the freedom of being one's self
Incarnating the New Power Generation into
The close of the six periods of involution giving
Birth upon himself to regenerate his name as
For in the dawn, all will require no speakable name
To differentiate the ineffable one that shall remain.

Breakaway Magazine
Breakaway Magazine is an international digital magazine & online platform. It covering arts, technology and lifestyle topics on a variety of platforms, fostering inspiring conversations about independence, empowerment, love, activism, equality, diversity and freedom. Breakaway Magazine aims to help others find their own unique voice and reach new heights. The company reaches millions, connecting with an audience interested in more than just the trend, but the deeper meaning. JB Livingston is the Editor-In-Chief of Breakaway Magazine. Since founding the online publication in 2012, JB has worked aggressively to make it a power player in the digital media industry.