There's a French proverb that says, "Petit à petit, l'oiseau fait son nid." Directly translated, it means, little by little, the bird builds its nest. This strong advice conveys that no matter how slow your progress, if your efforts are continuous in any endeavor, you can achieve whatever you want. And no one could understand this concept better than business executive and renowned entrepreneur Rajeev Lakhanpal.
Since the world went on lockdown, the number of people starting businesses has sky-rocketed. Building a business however, it's not as easy as it may seem, and the visions concocted by the brain doesn't leave much room for reality. So many things need to be in place, and with the social media boom, you have to be ready and willing to change and adapt quickly. Rajeev generously provides some sound advice for entrepreneurial hopefuls embarking on this business adventure with his vast knowledge.
Raised in a small port town of Gujrat, India, Rajeev is the youngest of two brothers. Now living in Dubai, he is a devout family man to his wife, Reenu Lakhanpal, and his three daughters, Apurva, Akshita, and Anushka Lakhanpal, also young business women. As he so eloquently says, "no matter what happens, hard work, persistence, support of your family, and above all, the grace of God can help you overcome anything."
After graduation, he enrolled in a sales and marketing course and immediately envisioned an entrepreneurial future. His vision was more than accurate. By the time he turned nineteen, Rajeev had already started his first venture. Fast-forwarding to the present, Rajeev is the proud founder of Amaterasu, Plutus, Sol Pvt Ltd, and Kaishen. He single handedly turned an IT company that wasn't making a profit to a eight-figure company within a span of five years.
This businessman does everything from technology and online educational platforms to gaming and cryptocurrency. However, his success didn't happen overnight. There's been great adversity and uphill battles to become the driven person he is today. Success goes to the fighters, those who look at the odds stacked against them and believe, without a doubt, they can do it. Rajeev has seen a lot of ups and downs to reach this stage of his career. He believes hard work, persistence and vision go hand in hand with success. When these attributes and attitudes are present, even the tiniest dreams become a reality.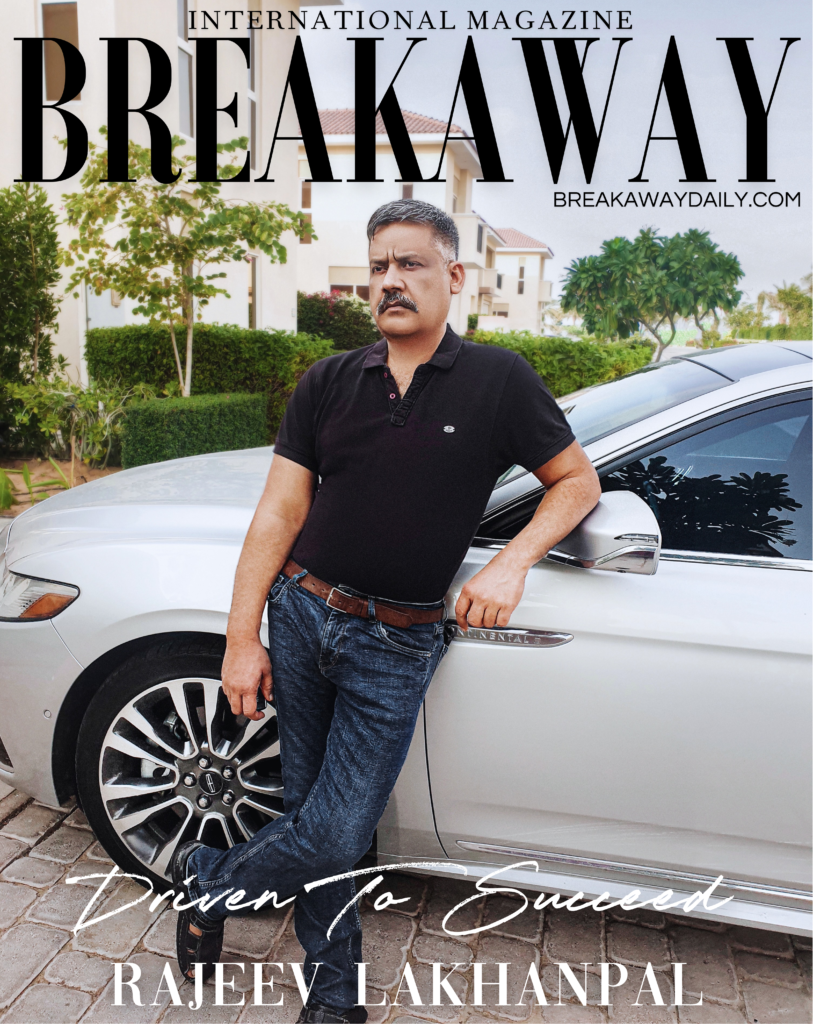 Owning a business is a dream for many people because it gives individuals the means to experience life around their schedules. However, research is necessary before jumping into the game. "The first piece of advice I would give is to know your competition by creating a competitor analysis. Doing this helps you identify your current and potential competition. You'll want to look at products, positioning, branding, pricing, and market reputation. After your analysis is complete, you should be able to identify and fill in the gaps with your brand ideas."
Once you know the direction of your brand, it's essential to stay consistent, productive, and keep learning. In this digital world, marketing strategies change at lightning speed, and if you're not keeping up, your competitors will. Rajeev advises business owners to make a list of goals and stick to them to keep productivity and consistency a top priority.
"Just as you should know your competition; you should also get familiar with your prospective clients. You have to delve deep into the minds and attitudes of the people who will buy your products and services." Customer data is crucial, and obtaining and tracking this information can be complicated. And because of the complexity, Rajeev recommends creating a customer management system to help interpret client data, which helps grow your business quickly.
Rajeev sticks to a firm belief that "if you don't care about people, the rest of your marketing is a waste of time and money." In other words, build sound and trustworthy relationships with your clients. Add value to their experience by being knowledgeable and open. Understand their goals and pain points, and positively communicate with them. Practicing these personable skills will build the rapport needed to gain and retain clientele. "You should never underestimate your clients. Your trust is easily attainable if you strive to stay humble and honest."
Since everything is digital, Rajeev also believes business owners must harness the power of the internet. A solid online presence can get you face to face with your clients and grow your business beyond all imagination. "Make sure to engage with customers and use content to educate. Providing them with helpful information can secure relationships and boost sales. Also, have a good rewards program in place. Giving them discounts or rewards will help them remain loyal."
A robust social media presence can help you put your dot on the map. Social media is a must-have for any business or start-up, along with your online presence. Rajeev urges brands to create profiles across multiple platforms. "Social media is the most powerful communication tool all over the world. It has become the main focus of most new businesses because you can reach thousands of people simultaneously."
Rajeev is living proof that you can start with nothing and create something extraordinary. He's a testament to putting the pieces together, little by little, to build an empire. If you put in the work, you can expect actual results. Although massive, stable growth doesn't happen overnight, there's no need to let that deter you from reaching for the stars. You want success? Keep fighting for your dreams.