Letter from Santa Claus by Robin Jones is based on a letter he received while sick in a children's hospital in 1949
Victoria, British Columbia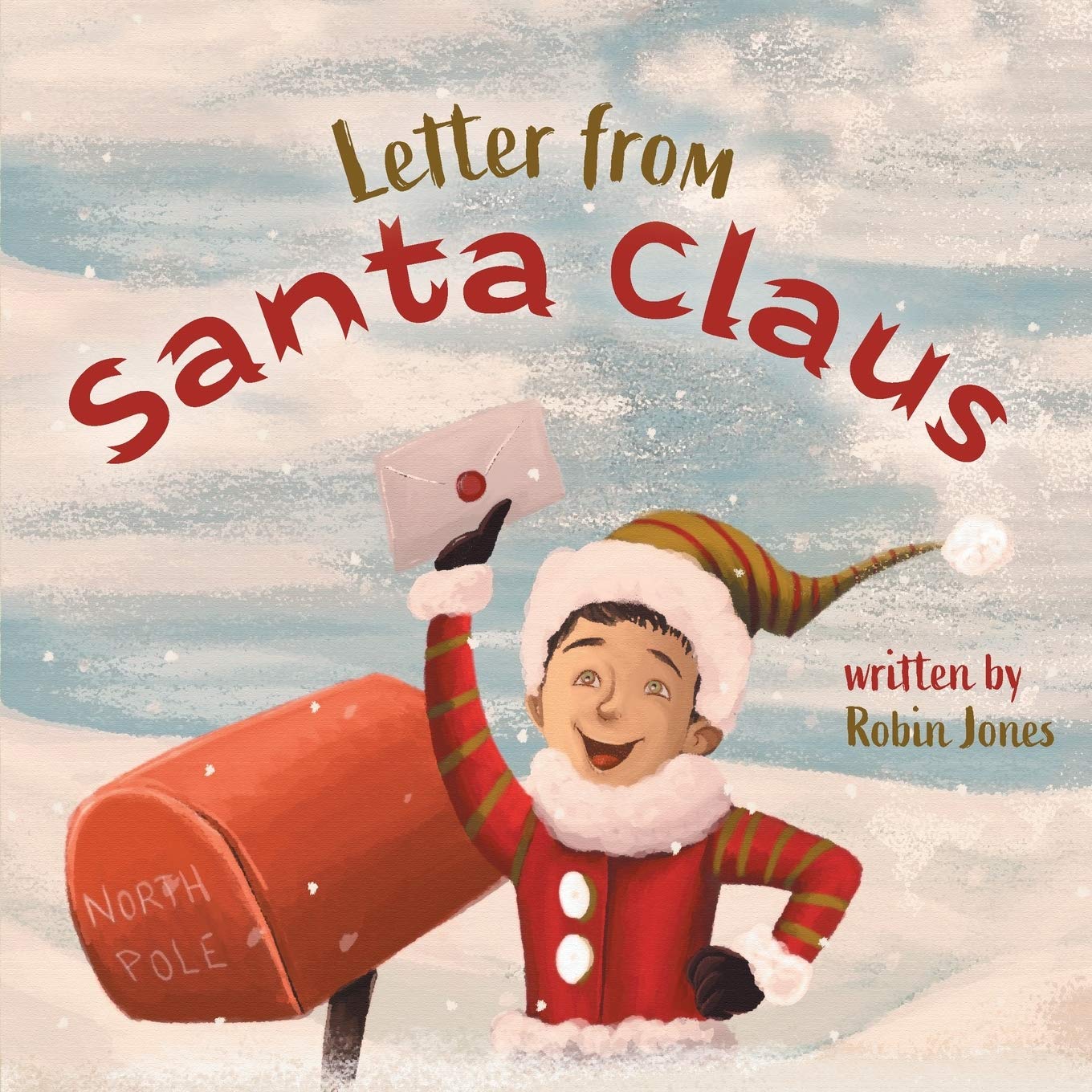 In Letter from Santa Claus, a children's picture book by Robin Jones, readers are introduced to five-year-old Robin who is hospitalized with pneumonia leading up to the Christmas of 1949. It's a heartwarming story, complemented by charming artwork that embodies the magic of Christmas. We caught up with Robin recently to find about more about him and the story behind the story.
This interview has been edited for brevity, readability, clarity and conciseness.
Can you start by telling us a bit about yourself?
I'm the middle child of five, with three sisters and a brother, and I'm from a mixed heritage family – which is very important to me. My father (LeRoy) was black, and my mother (Pearl) was Irish, she came to Canada via the USA around a century ago. Further back, my grandmother was a Mohawk Indian, and my grandfather was the first black teacher in East York (Toronto, Ontario, Canada) in 1923. My great-grandfather was originally from the Gambia in Africa, became a slave in the US, and then came to Canada via the Underground Railway in the 1800s. In terms of occupation, I've had many professions over the years, with forty years of designing and building as a building contractor taking up the bulk of it.
Most authors children's books seem to have loved reading as a child – did you?
Yes, and I especially enjoyed being read to by my father, who liked to read stories and also tell his own, around the kitchen table. All of the books of A.A. Milne were favourites, especially Now We Are Six and The House at Pooh Corner, and my father provided sound effects for all of the characters. The Water Babies by Charles Kingsley left many images that I still relate to today, with illustrations that are hard to duplicate. I adored them and felt part of the wonderful tale.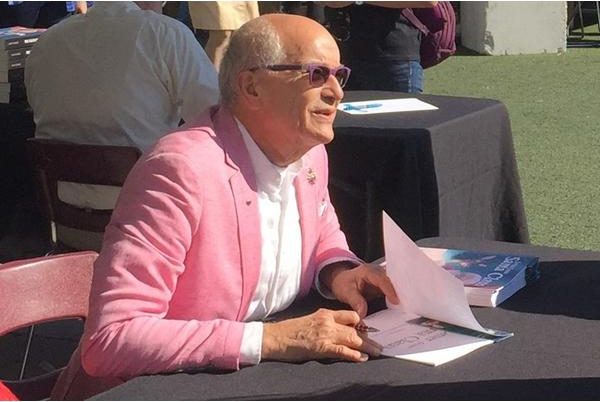 Christmas plays a large part in your story. Was it a big part of your childhood, too?
It was, and I have lots of wonderful memories. My favourite has to be watching an adaptation of A Christmas Carol by Charles Dickens, with all of my family crowded around the black and white TV. Another memory is of Christmas Eve, when my siblings and I would all sleep in one double bed; we could hardly contain ourselves waiting for the morning to open our stockings, while my parents were getting a little shut-eye after being up so late wrapping all the presents for the five of us.
Your book has a very special back-story, doesn't it?
Yes! Five years ago, I was in my attic and found a scrapbook that I'd made when I was very small. It was full of get-well cards, Valentines, Christmas notes, and a six-page letter from Santa Claus (Dad) that I received when I was six years old. It was written in red cursive ink and had stickers on every page. I remembered receiving it when I was in the hospital with pneumonia. My mother and father have both passed away, but my older sister had some facts to add to the story. She remembers how scared she was for me when my father was carrying me out to the car to go to the hospital. My little thin legs were dangling over the edge of my dad's arms, and my little red boots were flashing in the sun.
She wasn't sure if I would return, or even if she would ever see me again, in 1949 children were not allowed to visit sick patients; only parents and, sometimes, a few other adults. But, thankfully, I survived. Along with the great care from the doctors and the nurses, that letter was a large part of me getting better and returning home in time for Christmas.
How did you come to write the book?
I showed the letter to some of my friends, and also told the story at the Storytellers' Guild in British Columbia, Canada where I now reside. The more I told the story, the more it seemed like it should be published, especially because I have a very soft spot for children (I have six of my own from a blended marriage, and have seven grandchildren and two great-grandchildren). I still remember the feeling of being sick in the hospital, and how the letter built trust and took away some of the scary aspects of being in the hospital – and I knew it could help others, too.
The illustrations in the book are excellent, can you tell us a bit about the process?
When I was looking for an artist, I got quotes from several local ones; I realized I couldn't afford to go ahead with the project from the prices I was getting. I found an app that was relevant to what I was pursuing and applied online for some illustrators. I received over seven hundred responses the first day, of which four had experience of children's books. I eventually settled on Mar Fandos. The price was one fifth of what I had been quoted locally, and the colouring and line drawings could be changed in a day. It was a very positive experience. It was important to me that my biracial family was represented accurately in the illustrations, especially there aren't many Christmas stories featuring multiracial families.
What's been your favorite part about reading your book to children at schools and libraries?
The wonder of Christmas in the illustrations brings so much joy to the kids, and they enjoy seeing Rudolph and the snow being made. Also they realize that hospital life can be endured, because children have a choice of where to go when they are in heaven, and they can be Santa's elves – that was my father's idea, and part of the original letter. It brings many questions from children, whenever I read to children's audiences.
For more information on author Robin Jones visit his official website. Letter from Santa Claus is available from Amazon and wherever books are sold.

Breakaway Magazine
Breakaway Magazine is an international, independently published magazine and online platform for the mind, body and soul. Through diverse voices we feature inspirational people and their stories. Breakaway Magazine features global creative talents through the editorial content we publish; allowing this talent to be fostered, recognized and emerge. "The company reaches millions, connecting with an audience interested in more than just the trend, but the deeper meaning." - JB Livingston, Founder/Editor-In-Chief. Read more on our about page.