Rebels with a cause: Prince Harry and Meghan Markle's royal wedding broke barriers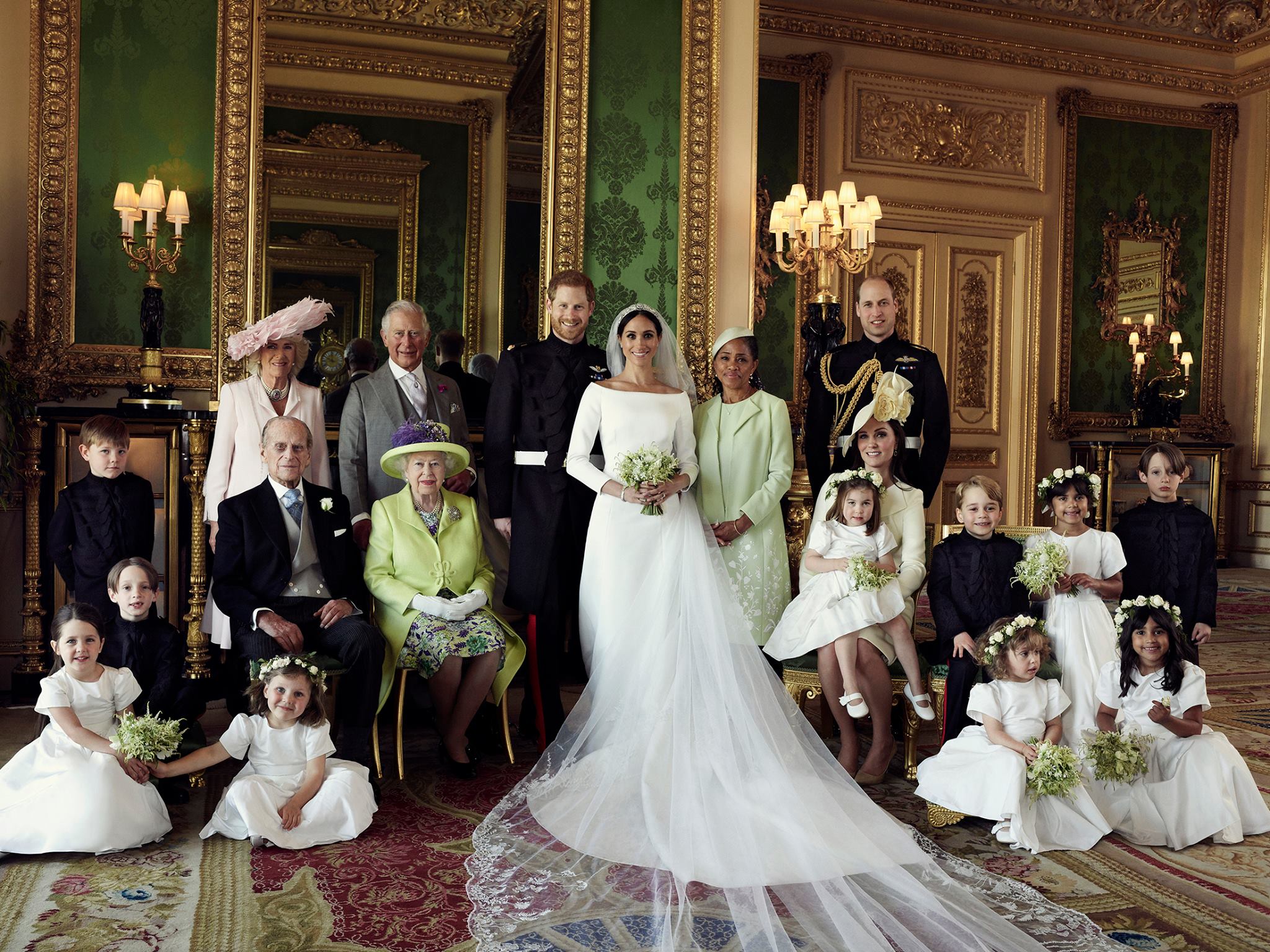 The royal wedding of Meghan Markle and Prince Harry was a beautiful sight to behold with tradition taking a back seat. Six hundred royal wedding guests including senior royals, film stars, sport stars and a global audience of billions, witnessed a historical ceremony at St. George's Chapel in Windsor that featured significant multicultural content. Although Meghan married a British royal, she certainly did her best to incorporate her American and cultural roots in the wedding that touched more people than any other royal wedding in history. As the first biracial, American and divorced bride, Meghan did a lot to ensure that her identity and roots was not lost but highlighted in the splendor of the historic event.
Meghan's Historic Walk Down the Isle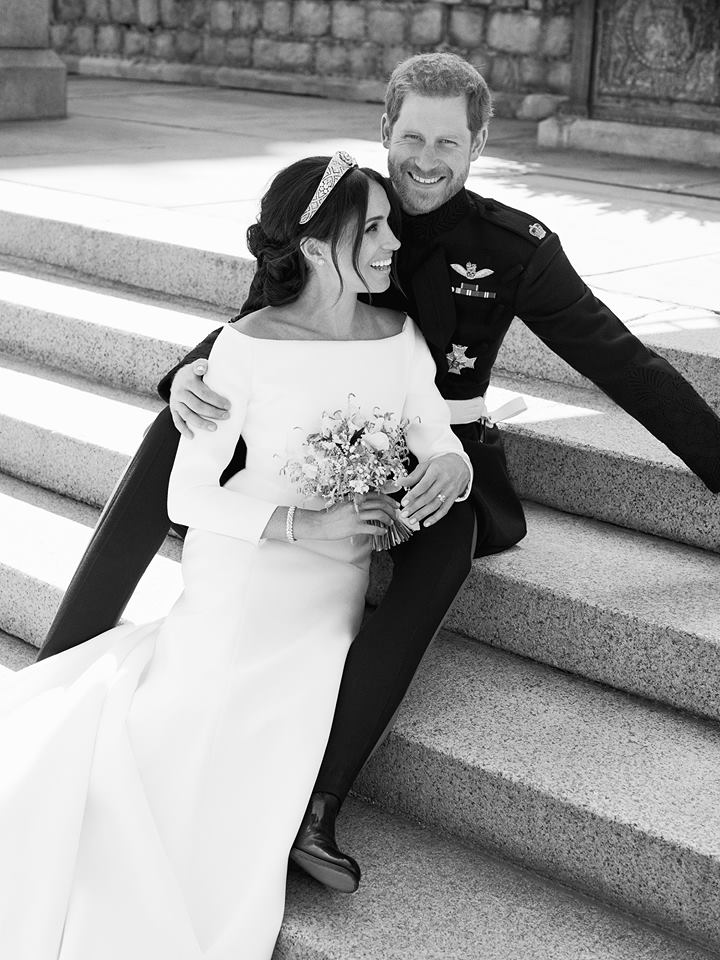 Meghan Markle was the first royal bride to walk herself partway down the aisle alone. She was then met by Prince Harry's father, Prince Charles, who walked her the rest of the way. As the Duchess walked down the aisle, the world saw Prince Harry watching her which is also not common as the groom and his best man are to keep their eyes on the altar until the bride reaches them.
The Page Boys
These are always members of the royal family but on this historical event, the Duchess chose non-royals to take up this position.
The Groom
The norm with British royal grooms that serve in the military is to be clean-shaved when dressing in uniform, this was not the case in this royal wedding as Prince Harry was seen with a full beard in his uniform.
The PDA
Duke and Duchess' affection permeated through the thickest of traditions.  The couples could not hide their affection towards each other by holding hands and smiling at each other throughout the ceremony.
The Exchange of Rings
The grooms are not known to wear a wedding band, and when they wear one, it is Welsh gold. Harry, however, wore a textured platinum wedding band as a pledge of his loyalty to his bride.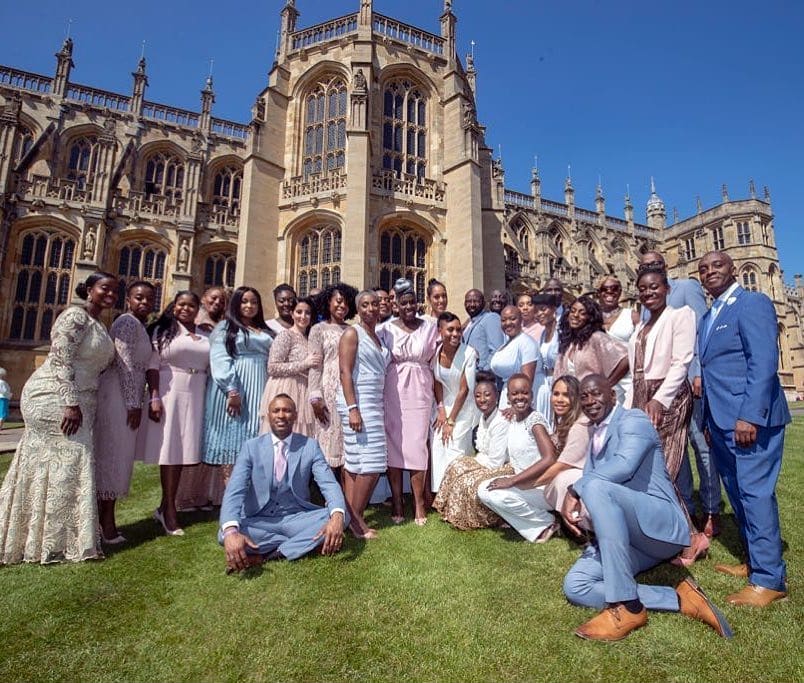 The Music
This is the first time that a black choir was chosen to sing at a royal wedding. Karen Gibson and the Kingdom Choir were a vision in pinks and purples as they performed American R&B classic Stand By Me by singer-songwriter Ben E. King.
Framed by a vast floral arch, nineteen year old celloist Sheku Kannah-Mason serenaded us with Maria Theresia von Paradis's Sicilienne, Gabriel Faure's Apres un Reve and Franz Schubert's Ave Maria. Sheku made history even before performing at the royal wedding when he was named BBC's Young Musician of the Year in 2016; the first black winner of the competition since its founding thirty-eight years ago.
The wedding ceremony came to a close with a song that is synonymous with the US civil rights movement in the fifties and sixties, Etta James' version of This Little Light Of Mine. The song was first released in the twenties by Harry Dixon Loes and has received notable covers from Ray Charles and The Everly Brothers.
WATCH Black Culture at the Royal Wedding & Black Britonson the Meghan Efect: BBC NEWS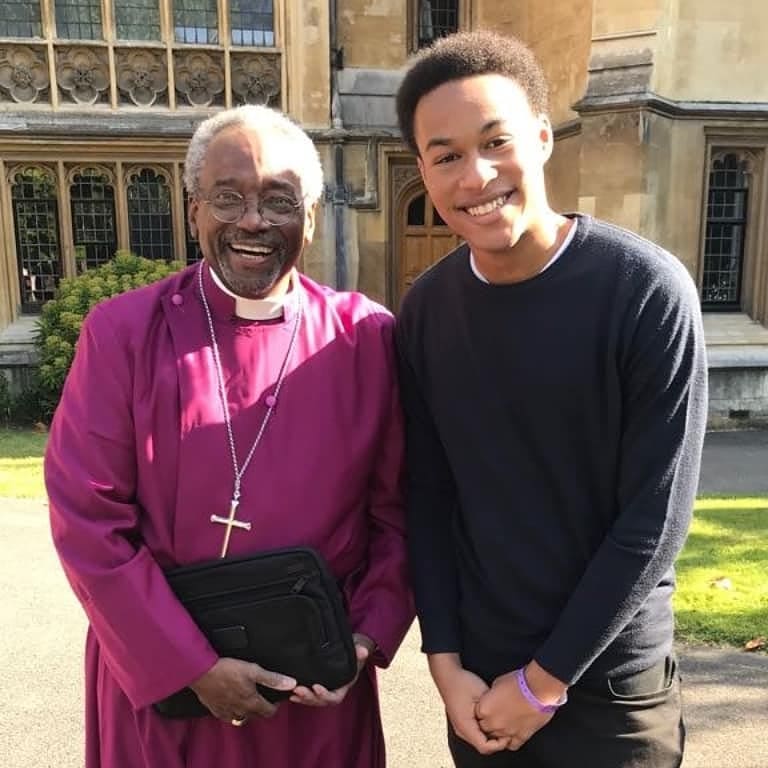 The Fiery Preacher
Who can forget the Reverend Michael Curry with his iPad, the first African American preacher of the Episcopal Church in Chicago to ever speak at a British royal wedding. His fiery sermon saw him using the quotations from the revolutionary leader Martin Luther King Jr. to emphasize the act of love, humanity, and freedom.
"We must discover the power of love, the redemptive power of love," he said in part, sharing the civil rights icon's message from a sermon titled "Love Your Enemies," which he delivered in Montgomery, Alabama, in November 1957. "And when we discover that, we will be able to make of this old world a new world. Love is the only way."
Curry also discussed America's history of slavery and racism. "I'm talking about some power. Real power," he said of love. "Power to change the world. If you don't believe me, well, there were some old slaves in America's antebellum South who explained the dynamic power of love and why it has the power to transform."
Meghan Markle's Mom
Doria Ragland also stayed true to herself and her roots. She arrived at the wedding wearing a traditional pale green ensemble designed by the creative directors of Oscar de la Renta, Fernanado Garcia and Laura Kim. The late Dominican-American fashion designer, who died in 2014, dressed several American first ladies throughout his rise to fashion-icon status. But Ragland's accessories, namely her sartorial choice to keep her nose ring in, stole the show.
Megan has written about her close relationship with her mother in the past, penning a "Love Letter" on her now defunct website The Tig in 2014 describing her as follows:
"Dreadlocks. Nose ring. Yoga instructor. Social worker. Free spirit. Lover of potato chips & lemon tarts. And if the DJ cues Al Green's soul classic Call Me, just forget it. She will swivel her hips into the sweetest little dance you've ever seen, swaying her head and snapping her fingers to the beat like she's been dancing since the womb. And you will smile. You won't be able to help it. You will look at her and you will feel joy. I'm talking about my mom."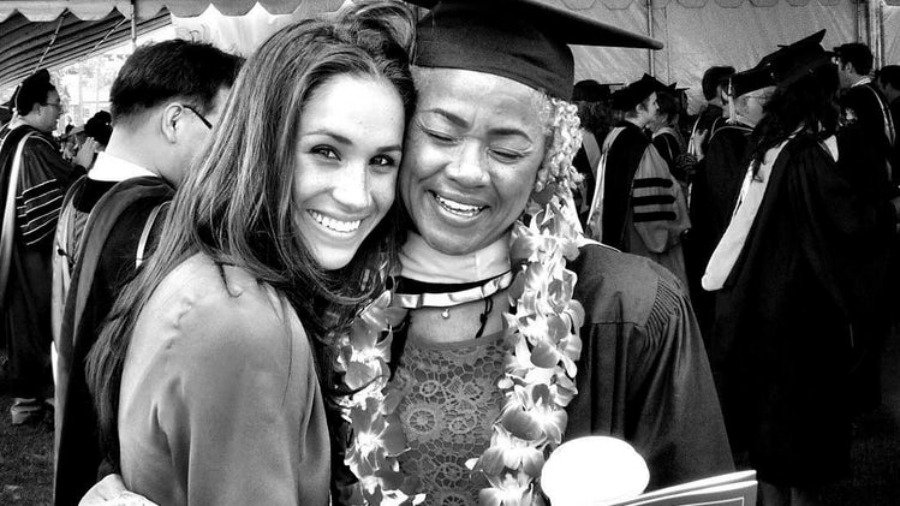 The Speech
Meghan was the first bride to speak at the reception which is breaking tradition. Meghan spoke up thanking the royal family, her mom and her husband.
As with all things glamorous, the royal wedding was not without negative comments and criticism. Some of which were that the wedding was the royal family's way of boosting PR with the world. A selected bunch of people got dressed up, two people got married and the British public are left with an estimated $42.8 million bill. In the midst of this, is a country who deports British citizens of Caribbean descent who have been there for sixty plus years living, working and paying taxes.
We hope that Meghan and Harry will address issues like these alongside their growing portfolio of charitable work, philanthropy and patronages. We are anxiously waiting for more innovation by the new couple and wish them the best in married life.

Breakaway Magazine
Breakaway Magazine is an international digital magazine & online platform. It covering arts, technology and lifestyle topics on a variety of platforms, fostering inspiring conversations about independence, empowerment, love, activism, equality, diversity and freedom. Breakaway Magazine aims to help others find their own unique voice and reach new heights. The company reaches millions, connecting with an audience interested in more than just the trend, but the deeper meaning. JB Livingston is the Editor-In-Chief of Breakaway Magazine. Since founding the online publication in 2012, JB has worked aggressively to make it a power player in the digital media industry.