It is true to say that virtually everyone is always looking to make or save a few cash here and there. If you fit into that category, there happens to be a new app developed by Maximillion Group Productions LLC called ShopSnapIt which would help you in that respect. Through this free app, compatible with IOS and Android devices, you are able to quickly and simply snap and post or list an item, clothes or accessory that you would want to sell.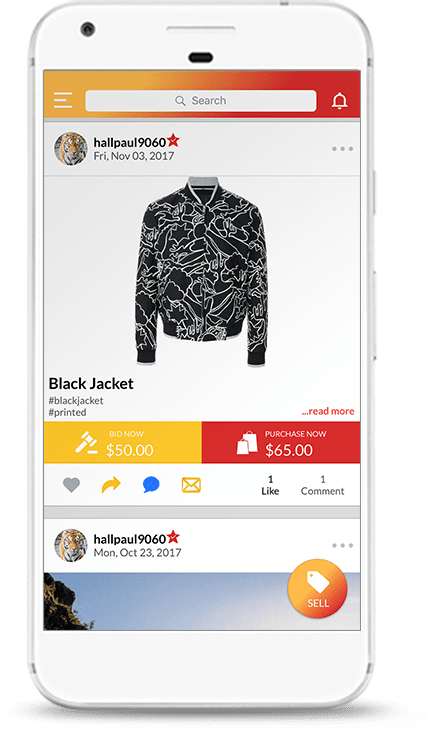 Both buyers and sellers are able to learn what is not only popular and trending but also how to earn and or save cash.You will be able to get the best deals and discounts possibly available for products and services,including if you shopping for fashion. What'smore, besides the app being used by buyers and sellers, it can also be used by celebrities for the purpose of listing or selling items.
Features of ShopSnapIt for Sellers
In a snap you will be able to take the pics of a product/s and list them on the platform.
Products and services promotion possible.
Be able to observe your service or products listed become popular.
You will be able to not only reach local buyers but also international buyers in an easy way.
For the purpose of attracting buyers, you will be able to give attractive discounts and deals.
There is the presence of a message service to enable you to be able to communicate with your buyers privately.
List your services and products in the app instead of having to use classified ads. The placing of classified ads in a newspaper has numerous disadvantages including the fact that exposure maybe limited compared to listing products/services on this app. With this app, even small business owners are able to be successful.
Features of ShopSnapIt for Buyers
Provides the perfect place for shopping clothes and fashion.
You will be able to get the best deals and discounts being offered for an item.
With the app you will be able to get or access a number of products including the ones which are popular.
It is also possible to bid for your preferred item as well as clothes.
When new items are listed, bought, sold, or bids have been placed you will be able to get alerts.
You have the option of either ordering from local sellers or international sellers.
The interface is clean, simple, and user-friendly. The app provides information on how to do various things and you have greater control in regards to your profile and items you are selling.
ShopSnapIt is available from iTunes and the Google Play Store.