Home » Coparents united: Interview with Gregory Wagner, creator of the positive parenting app SmartCoparent
Coparents united: Interview with Gregory Wagner, creator of the positive parenting app SmartCoparent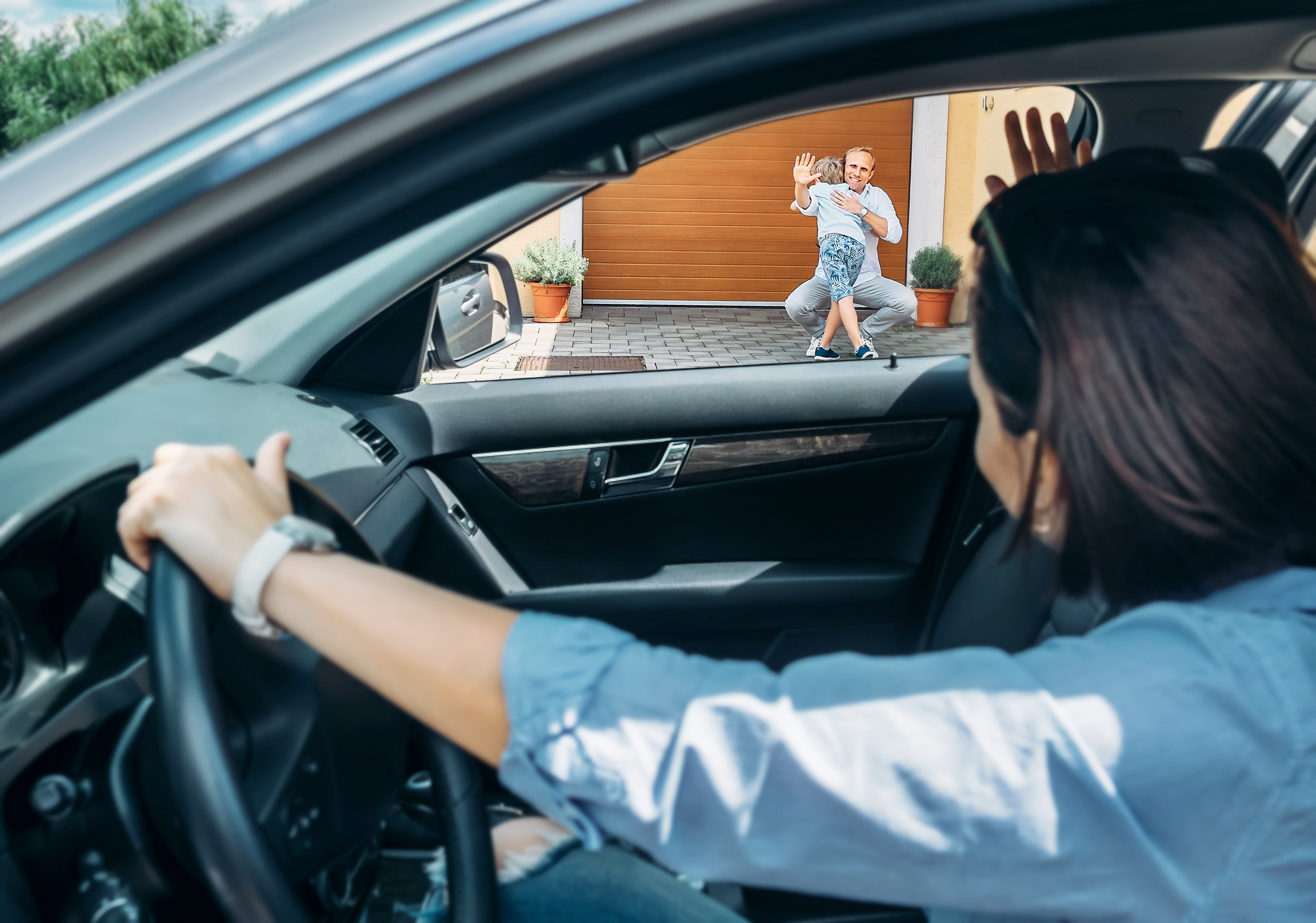 For families that are reconnecting post-divorce or separation and co-parenting together, SmartCoparent reduces stress that promotes a positive parenting experience within the family. SmartCoparent is the second development by Aeonic Ventures, following the 2016 launch of Moiety, a scheduling app that works for any social group. SmartCoparent is a web and mobile app that has a number of standout features including the ability to share documents, receipts, time stamped court reports, a way to automate child support payments, manage finances, and keep track of events with a shared calendar. SmartCoparent even creates a safe and secure environment for kids to contact family members and share information, making it a full effect app for the whole family.
BREAKAWAY DAILY: How was SmartCoparent born? 
GREGORY: SmartCoparent was born out of very real and personal needs of my own. As a dad, co-parent and former C-level executive in the financial markets, I wanted to find a modern, easy solution to the frantic back and forth e-mails, texts and phone calls, associated with arranging visitation, sharing important documents and negotiating, paying and tracking support payment expenses.
Being unsatisfied with the quality of the today's co-parenting apps and particularly, completely shocked at the high cost and long term subscriptions; we went to work and went on to to build the world's next generation of digital co-parenting. First, with Moiety, and now SmartCoparent we have delivered the most comprehensive and affordable co-parenting solution you can find.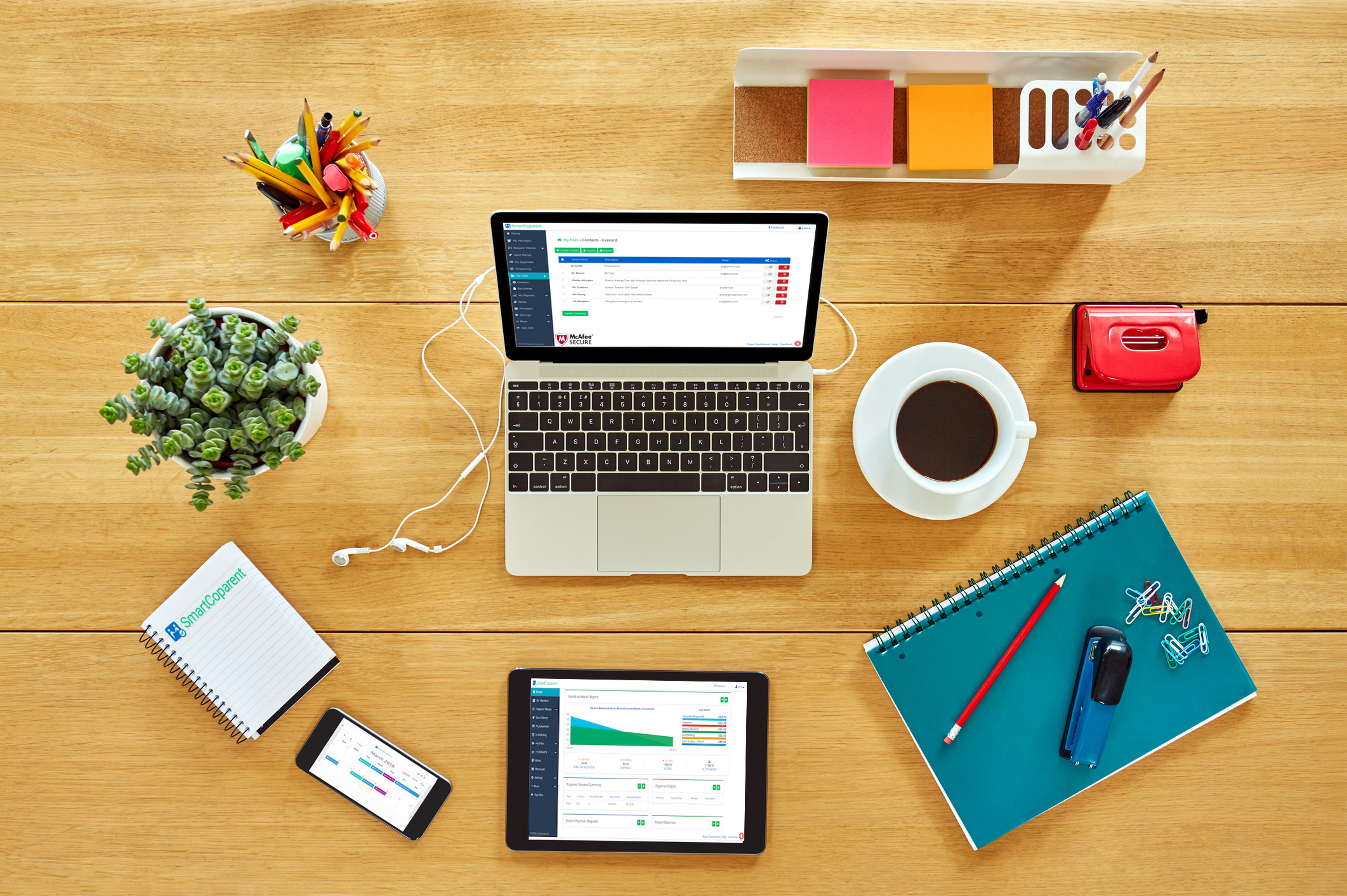 BREAKAWAY DAILY: What makes SmartCoparent better than other apps out there?
GREGORY: We focused on bringing very unique features to the co-parenting digital experience. The app was designed for any co-parenting relationship imaginable. It works on any device and both co-parents do not need to join to make use of key features. Subscribers can invite unlimited members to their account for free, which include both child friendly profiles and professional modules. We took into account the unique needs of custodial and non-custodial parents, by providing customized dashboards and features that fit each person's co-parenting status. The net result is that co-parents, family law professionals and family courts are all encouraged to recommend, use and share the application consistently.
BREAKAWAY DAILY: Do you have any advice for parents that are struggling with co-parenting?
GREGORY: As a Certified Divorce Financial Analyst (CDFA), I hear a number of financial and non-financial challenges from co-parents. Here are the top three pieces of advice I give:
Don't committ to keeping a house that you can no longer afford. Children are resilient and generally have less of a connection to a particular house than the adult does.
Many co-parents going through a stressful divorce, suffer from what I call 'emotional jet lag'. It's difficult to think straight sometimes. Find useful tools to help with communication and keep track of schedules and expenses.
Co-parenting styles will differ, but co-parents should both strive to achieve a common routine for their children. A consistent sleep, meal and activity schedule will keep balance and help children become more acclimated to living in two homes.
BREAKAWAY DAILY: Can you tell us about some of the lesser known features?
GREGORY: You can actually share expenses three ways. This is extremely useful for say, college students looking to share miscelleaneous college costs (books, equipment, food, etc..) with both co-parents at the same time. Privacy is important for everyone. SmartCoparent is proudly McAfee Secure certified, so co-parents can opt-into their $100,000 identity theft protection plan. Our messaging, private journal and support payment modules let you print out complete time-stamped PDF transcripts of all activities. Expenses and support requests can be created in almost any currency. Co-parents can create their own custom URL on SmartCoparent.
BREAKAWAY DAILY: We all know the world of apps is constantly evolving and developing. Are there any new features you are currently developing?
GREGORY: We are working on a number of new features for release in the short-term, including Google Calendar integration, adding more peer-to-peer payment providers, video chat and a re-vamped professional dashboard. Longer term, with the addition of our new advisory board, we are concentrating on emerging technologies including blockchain-based smart contracts to completely automate the entire post-divorce financial and logistics process. Some of these processes are dangeroulsly difficult to track as they can take place 20-30 years or more after a divorce is finalized.
For more information visit SmartCoparent.com

Breakaway Magazine
Breakaway Magazine is an international magazine & online platform. We specialize in shinning a light on independent artists, creatives, visionaries and innovators from around the world through diverse storytelling and immersive original content. Through our exclusive interviews, editorials and cover stories, we publish the world's most inspiring people, places and ideas. We believe creativity and imagination is at the root of all progress. It is responsible for kicking the door wide open to exciting possibilities with the power to shatter previously imagined limits. Breakaway Magazine features global creative talents through the editorial content we publish; allowing this talent to be fostered, recognized and emerge. "The company reaches millions, connecting with an audience interested in more than just the trend, but the deeper meaning." - JB Livingston, Founder/Editor-In-Chief. Read more on our about page.