Sometimes It Snows In April: 1 year ago 2day, Prince per4ormed what would be his final 2 concerts on earth at his Piano A Microphone Tour in Atlanta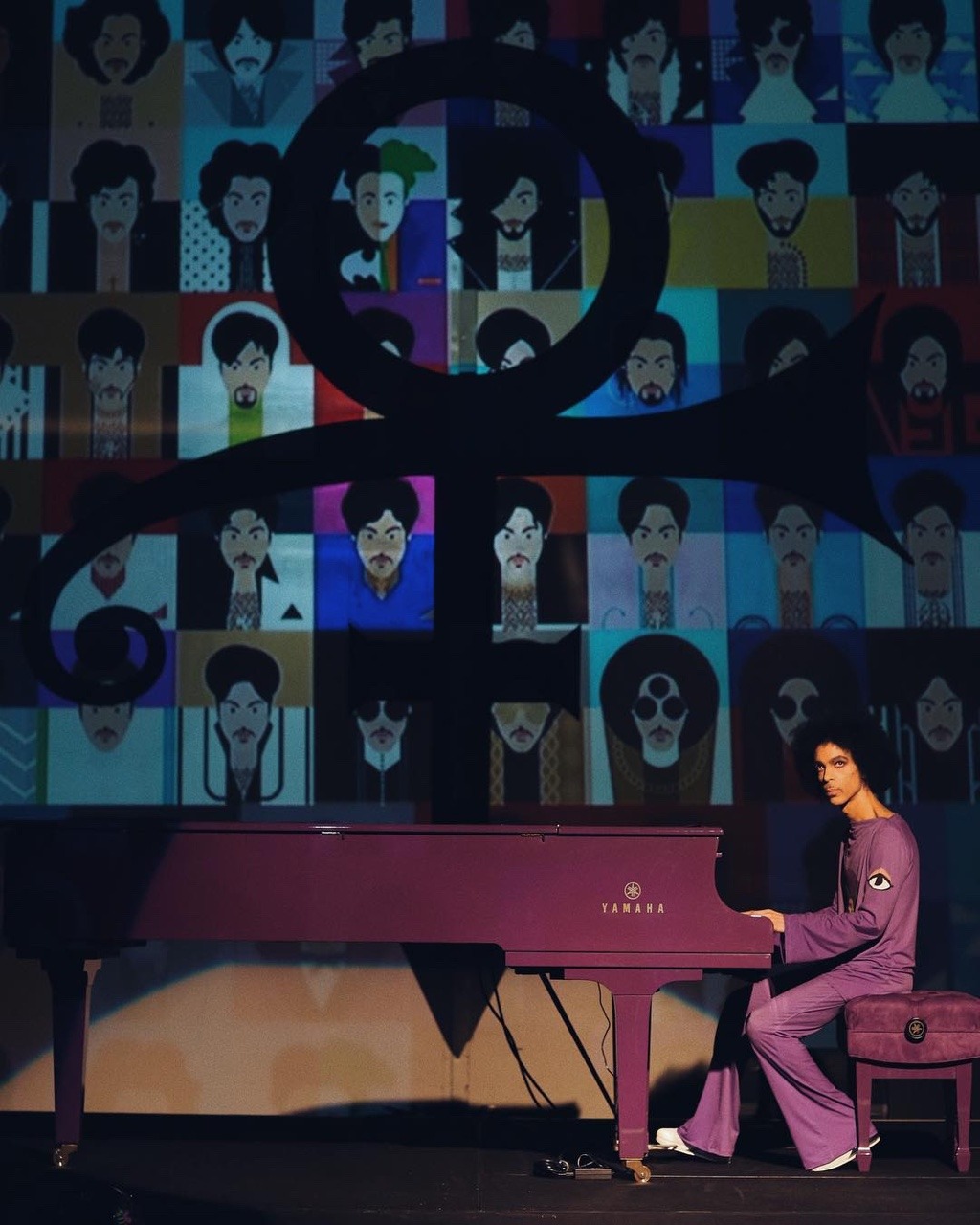 This stunning never before seen photo of Prince and his new purple Yamaha piano was photographed on April 13th, 2016 at Paisley Park by Madison Dubè, backdrop by Martin Homent.
Prince would transcend exactly a week after performing two Piano And A Microphone shows at the Fox Theatre in Atlanta. The above photos was taken by a concert goer after Purple Rain was performed; the last song at the last show.
As the one-year anniversary of music legend Prince's death nears, Atlanta's Fox Theatre, the venue where he held his last large-scale concert, plans to honor The Purple One in a grand way.
The Fox Theatre will post a rolling rotation of lyrics from Prince's iconic song "Purple Rain" on its marquee from 9 a.m. to 11:59 p.m. on April 21, said Cindy Stoltz, a spokeswoman for Fox Theatre.
"The Fox Theatre will always have the bittersweet distinction of being Prince's last stage performance," Jamie Vosmeier, a spokesman for Fox Theatre told The Atlanta Journal-Constitution. "The marquee tribute will give Prince fans a moment to reflect on the man, the artist and the music, which is now a part of history."
Fans are welcome to take pictures of the marquee throughout the day, but the Fox will not have a designated area for fans who gather on April 21. (Source)
Setlists:
On April 14th Prince would also post his final Instagram photo:

On April 20-23 Paisley Park will be holding Celebration 2017, a three day event to pay tribute to Prince. Join Breakaway Daily for exclusive coverage of the event on BreakawayDaily.com/Prince or PrinceDaily.com

Breakaway Magazine
Breakaway Magazine is an international magazine & online platform. We specialize in shining a light on independent artists, creatives, visionaries and innovators from around the world through diverse storytelling and immersive original content. Breakaway Magazine features global creative talents through the editorial content we publish; allowing this talent to be fostered, recognized and emerge. "The company reaches millions, connecting with an audience interested in more than just the trend, but the deeper meaning." - JB Livingston, Founder/Editor-In-Chief. Read more on our about page.