Todd Patrick menswear embraces adversity: Watch Out World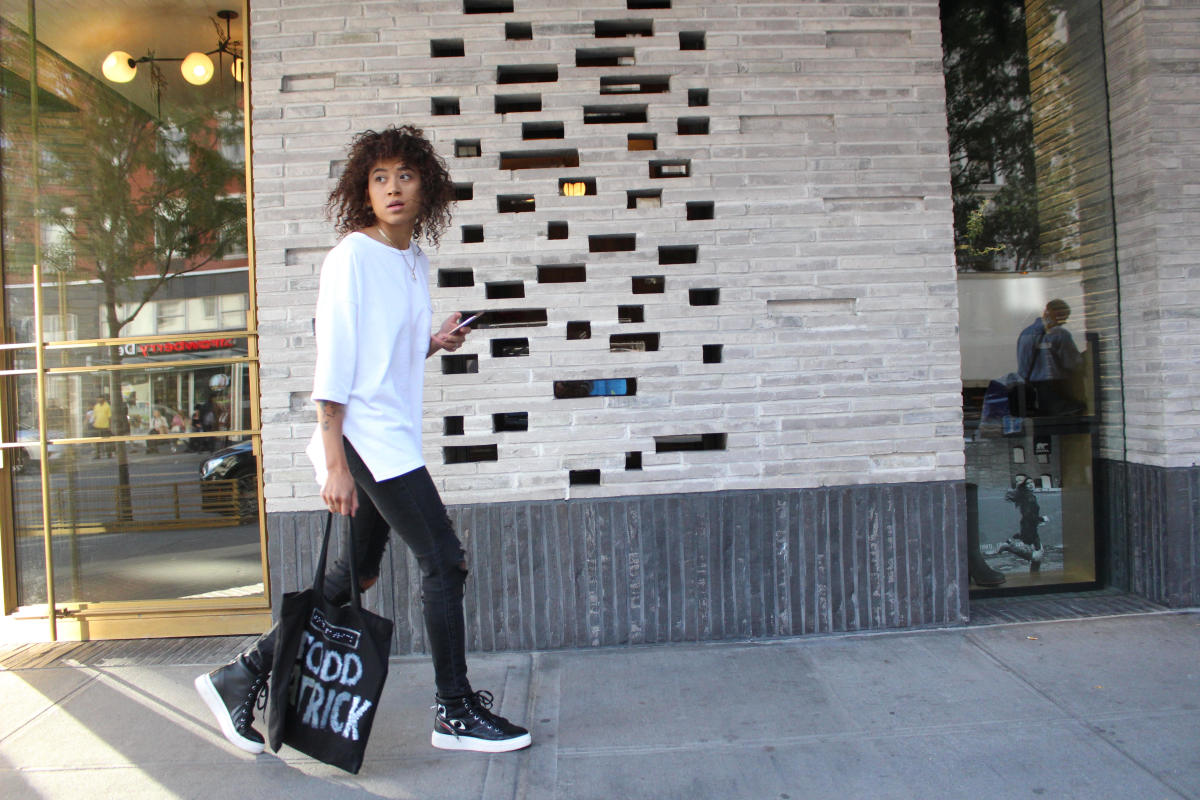 Todd Patrick menswear line is named after designer Desyrée Nicole Thomas's brother as a motivational symbol to show it doesn't matter where you come from, you can be anything you want in life if you work for it.
Watch Out World is our video project collaboration with Alexander Watch that examines artists and their relationship to the concept of time. The series dives into the lives of various creative professionals in their respective industries and explores how they manage their time with busy schedules.
Todd Patrick is a luxury menswear brand by designer Desyrée Nicole Thomas focused on diversifying high-end and street wear aesthetics for the outcasts. For individuals who step out of the box and who embrace adversity and accept challenges as an obstacle meant to be overcome.
Desyrée is a former basketball star that turned her love of art into a career in fashion. She is also a wardrobe stylist for a variety of professional athletes in the NFL and NBA. In an interview with Hype Fresh Mag, Desyrée revealed that many woman also shop Todd Patrick.
"Women wear men's clothes and it's OK, but the second a man wears womenswear; society trips. Why? Let everybody be dope in their own damn way. Womenswear, menswear it's all just fabric expressed differently, by the way it's sewn."
Desyrée discusses the meaning behind her line Todd Patrick in Watch Out World below.
To learn more about Todd Patrick, visit ToddPatrick.co

Breakaway Magazine
Breakaway Magazine is an international digital magazine & online platform. It covering arts, technology and lifestyle topics on a variety of platforms, fostering inspiring conversations about independence, empowerment, love, activism, equality, diversity and freedom. Breakaway Magazine aims to help others find their own unique voice and reach new heights. The company reaches millions, connecting with an audience interested in more than just the trend, but the deeper meaning. JB Livingston is the Editor-In-Chief of Breakaway Magazine. Since founding the online publication in 2012, JB has worked aggressively to make it a power player in the digital media industry.