UK barber Trevor McClintock shares helpful tips to male grooming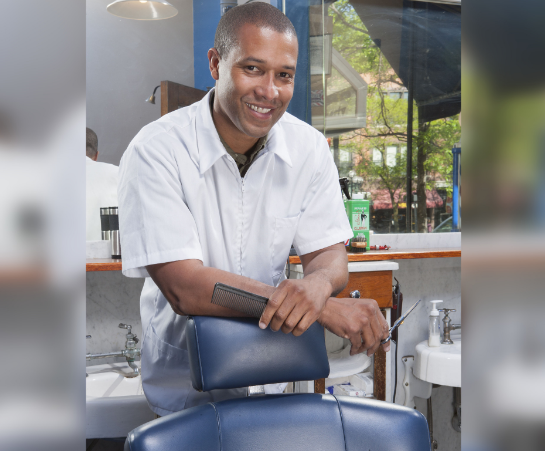 Trevor McClintock is a barber and male beauty expert with over twenty-five years of industry experience. He combines a traditional approach to grooming with a distinctly modern flair. He currently runs a popular, self-titled barbershop in Bedford, UK.
"It isn't just girls that need to look after their hair, men too should make sure that they have hair that is just crying out to have fingers run through it," Trevor says. "Thinning hair, dandruff, and the dreaded baldness, all make it harder to have beautiful hair when you are a man, but thankfully there are things that you can do to make sure that you feel amazing and look great too!"
Trevor's top tips for healthy looking hair includes getting some exercise, treating scalp problems right away, staying hydrated, eating a good diet, and sticking on an egg mask. Eggs are packed full of protein, which is not only great when you eat them, but they can also make for a great treatment for dry and brittle hair. Trevor recommends that if you are suffering with hair that is lacking in shine and moisture then you should mix a raw egg with your favourite shampoo, applying this to wet hair and rubbing it in, before washing it out thoroughly.
When it comes to facial hair, taking good care of your beard so that it looks its best is vital. A moustache is not just a moustache, it is so much more than that! It can not only be classically styled, but can transform a man's face. Trevor has put together the three most popular styles, ready for you to try out for yourself as well as the ultimate guide to trimming your beard.
Get all of Trevor's grooming tips by visiting the blog on his Barber website.

Breakaway Daily Magazine
Breakaway Daily is an international digital magazine & online platform. It covering arts, technology and lifestyle topics on a variety of platforms, fostering inspiring conversations about independence, empowerment, love, activism, equality, diversity and freedom. Breakaway Daily aims to help others find their own unique voice and reach new heights. The company reaches millions, connecting with an audience interested in more than just the trend, but the deeper meaning. JB Livingston is the Editor-In-Chief of Breakaway Daily. Since founding the online publication in 2012, JB has worked aggressively to make it a power player in the digital media industry.