About
Breakaway Daily are considered one of the most widely respected media outlets. They are known for their international creative presence and the deep media penetration of their leading edge culture communications." – PR Underground 
Breakaway Daily is a global media company that aspires to expand your worldview and thinking. We inform, entertain, and inspire through our unique blend of original content and thought-provoking articles. The company reaches millions with it's hard hitting brand of online journalism that connects with an audience interested in more than just the trend; but the deeper meaning. Our catalogue of information features selected independent, unknown, underrated, unexpected and must-know recommendations. We pride ourself on covering a vast array of subjects including; news, arts, culture, entertainment, politics, sports, business, lifestyle, fashion, travel, technology, apps, women's interests, and beyond. Breakaway Daily takes you behind the scenes through on-set visits, and up close and personal through conversations with artists, app developers, entrepreneurs, fashion designers, actors, directors, musicians, and authors.
Breakaway Daily is proud to present awards to deserving individuals and companies that honor achievements, technological growth, and humanitarian philanthropy.
Jamee-Beth Livingston, BA | Founder, CEO & Editor-In-Chief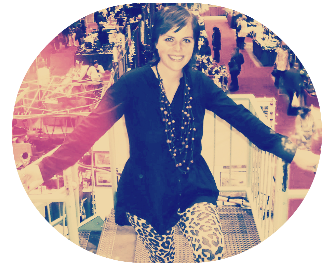 Jamee-Beth's passion for music, creativity, writing and journalism led her to establish Breakaway Radio in 2010. Soon after, she expanded to cover other topics, and Breakaway Daily was born in 2012. Jamee-Beth has a background in music, sociology, computer science, film and information/communication studies. Since launching, Jamee-Beth has built a rockstar team of international columnists, reporters, producers, and designers. Breakaway Daily believes that information has the power to shape the world.
Press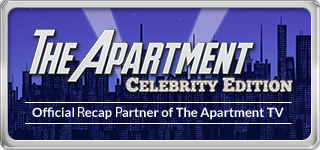 Breakaway Daily has been featured in IMDB, Huffington Post, PR Underground, and is an official recap partner for The Apartment: Celebrity Edition. Breakaway Daily partnered with The Win Awards for the exclusive on Sophie Tweed-Simmons & The Women's Image Network Awards 'Seek Your Selfie Campaign'
Breakaway Radio
Breakaway Radio is an online commercial free streaming music station that has revolutionized the way people listen to music. With a fan base that spreads the globe, it plays music from international, indie and unsigned artists. Like Breakaway Daily, it aids in the promotion and exposure of up and coming artists and helps to bring in more fans to bands and artists that might not have international distribution.
Full-service Creative Agency
Breakaway Daily is also comprised of its own in-house creative agency aiming to help others find their own unique voice. We have worked with some of the world's best brands to reach their business goals. We have engage their customers through the content we create and the commerce we drive. Whatever you are looking for, we can help! We specializes in PR, web development, media, marketing, social media, and communications through digital arts and media fields.
Social Media
Breakaway Daily has a combined social media following of over 100,000.
For advertising and/or media inquiries including labels, talent agencies, producers, developers, and managers please contact us.
Save
Save