Molly's Game: 'Poker Princess' Molly Bloom biopic is a lesson in how to control your own narrative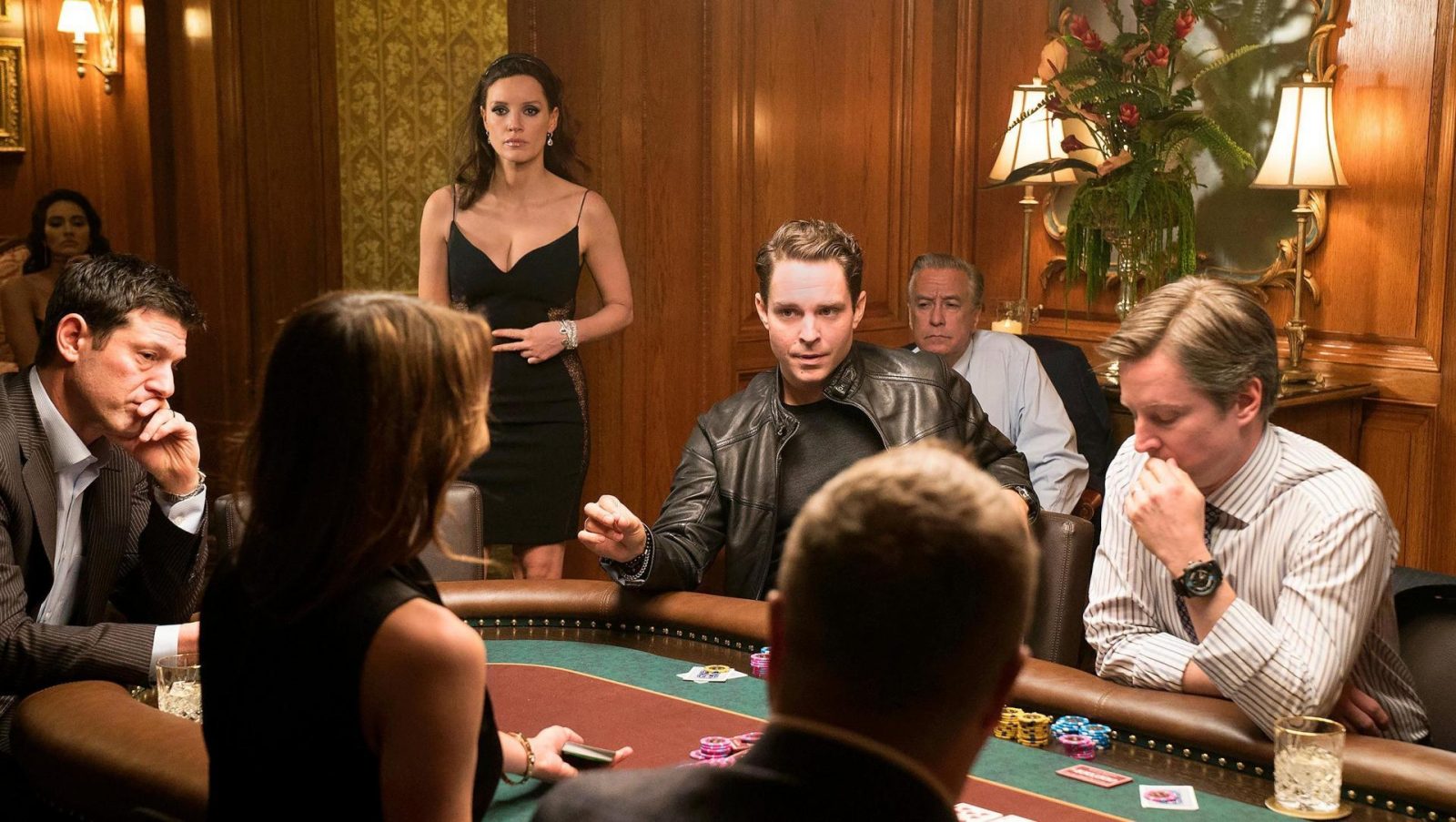 Molly's Game (2017)
If the name Molly Bloom rings a bell, it's for one of two reasons: Either you follow the world of high-stakes poker, or you took an interest in the film Molly's Game in 2017. If you are not familiar with the name, her story will win you over.
Written and directed by Academy Award winner Aaron Sorkin (The Social Network), Molly's Game is based on the astounding true story of Molly Bloom who has built a career on her own rise and fall. Jessica Chastain delivers a powerhouse performance as the tenacious "poker princess" who was the maestro behind one of the most exclusive high-stakes underground poker games in the world before becoming a target of the FBI.
At twenty, Molly started out as a highly intelligent girl with Olympic caliber potential. Her overachieving family was competitive with very high expectations. Her father (Kevin Costner) was a clinical psychologist and University professor, that expected the best of his three children. Molly's two younger brothers are a Harvard-educated cardiothoracic surgeon and Olympic World Champion for skiing. Unfortunately, her dream to qualify as an Olympics skier shattered instantly when she was injured in a horrific accident while training for the 2002 Salt Lake City Winter Olympics qualifying rounds that would ultimately change her life's trajectory.
She earned a degree from the University of Colorado (graduating summa cum laude), and moved to Los Angeles to take a year off before planning to go to law school in another effort to prove her worth to her family. There, while working at a bar, she was roped into hosting duties for a basement celebrity poker game. She soon realized that there was financial potential for her in organizing high-stakes games. She quickly learned everything she could about poker, including the "language" of it, in order to make herself an irreplaceable host. In doing all of this, Molly almost ironically demonstrated the traits that represent the best poker players. Resilience and emotional intelligence are commonly cited among the mental skills relating to poker, and Molly is a shining example of both. Here was a young woman fresh off a life-shattering disappointment, aimlessly in a new city and cut off from her parents. She stayed focused mastered a new skill, and took control of what was essentially a shadow industry. This would ultimately led to the creation of her own business organizing similar games for Hollywood royalty, Wall Street titans, politicians, sports stars and, unbeknownst to her, members of the Russian mob. Through sheer nerve and wit, she built an empire to rule the ultimate boys club.

Unfortunately, things went south for Molly when her business was effectively busted by the FBI in connection to a Ponzi scheme investigation into one of her players. This led to subsequent charges revolving around the operation of illegal poker games in New York, and Molly narrowly avoided a significant prison sentence. Her only ally was criminal defense lawyer Charlie Jaffey (Idris Elba), who learned that there was much more to Molly than the tabloids led the public to believe.
The narrative of the film then focuses on her integrity despite the many bad decisions she made along the way, including becoming an addict. When the FBI offered immunity and to give her back millions of assets in exchange for information and the names of people involved, she never gave in. She wasn't going to reveal information that could ruin families and lives in order to save herself. She chose to own her mistakes and pleaded guilty even though it could cost her up to ten years of jail time.
Robbed of her wealth in the aftermath of the investigation, Molly wrote a memoir (Molly's Game: From Hollywood's Elite to Wall Street's Billionaire Boys Club, My High-Stakes Adventure in the World of Underground Poker) about her experience. Then, in a further effort to take control of her own story, she convinced Aaron Sorkin— a man many consider to be the most gifted screenwriter of a generation — to pen a version of her book for the screen. And just like that, Molly Bloom leapt ahead of the mysterious and less-than-flattering accounts of her life that would undoubtedly have been written and became the subject of an Academy Award nominated film for Best Adapted Screenplay.
Rising quickly to riches, bumping elbows with the elite and crashing out in a massive investigation does not exactly paint the most flattering or straight-laced picture. Both during her initial rise and in the aftermath, what Molly has done paints a stunning portrait of power, courage and conscientiousness that women in all walks of life can learn from.
First and foremost, this is apparent in how she explains her rise to prominence in the poker world in the first place. Molly frames her success in this strange and secretive world as having to do with seizing power. She built her multimillion-dollar business around the most powerful men in the world. Girl power in a male-dominated world in the high stakes game of life. This is not to suggest that the path to power ought to pass through an illegal poker ring. It seems apparent that Molly was thrust into a situation that spiraled out of control and wound up costing her dearly. But that doesn't take away from the lesson of her accomplishment — the ability to stay steady, and the inclination to seize control and autonomy where they are there to be seized. Interestingly enough, it is this same inclination to seize control that helped Molly to regain control of her own story, and to put it in front of the rest of us.
That this is where Molly Bloom's story ended up is a further indication of her ability to tap into personal resilience and seize control. Molly is portrayed as a heroic female character who never gave up and always gets back on her feet, even after a terrifying crash during Olympic trials. Just as many would have spiraled following the skiing accident, Molly could easily have resigned herself to a different life following the guilty plea. But once again she chose instead to "buckle down," find something she could do that others would want, and make it happen. In doing so she rose from the clutches of law enforcement to the Hollywood red carpet. This is not to suggest that women should seek to empower themselves through the same specific means. If anything, her story is still an argument against such a path. But the way in which the "poker princess" has tapped into her own inherent power to control her narrative and twice find monumental success is a lesson unto itself.
Just like the game of poker, Molly Bloom's life had an element of risk, but she faced it head on and ultimately won. Life isn't determined by the cards you were dealt, but how you play your hand. Play your own authentic game. Molly's Game shows us that even in the face of severe misfortune, and even after devastating mistakes, we remain the authors of our own stories. Bet on yourself, because you hold the cards to your future.

Breakaway Magazine
Breakaway Magazine is an international, independently published magazine and online platform featuring inspiring and empowering stories from around the world. Through diverse voices from all walks of life we feature inspirational people and their stories. Every story shines a light on barrier-breaking entrepreneurs, artists, creatives, visionaries, innovators, humanitarians and ordinary people who achieve the extraordinary. "The magazine reaches millions, connecting with an audience interested in more than just the trend, but the deeper meaning." - JB Livingston, Founder/Editor-In-Chief. Read more on our about page.