Entering the second year of pandemic-living has left people all around the world wilting under the pressure to adapt to what is now being considered "the new normal." For most, it feels anything but normal. To combat the virus, countless spaces in the health and wellness world had to be shut down for public safety, leaving many people unable to gain the help and relief they need. These unprecedented times are tough and mentally challenging. May is Mental Health Awareness Month and there is a deep two-way connection between the brain and skin that can cause issues for both what shows up on our body's largest organ and how we react to it.
The Youth Fountain is looking to help us reclaim ourselves and feel more confident in our bodies. The wellness center was founded by Dr. Emil Shakov, MD in 2013 with his wife Dr. Rada Shakov, MD expanding the practice in 2015. Together, this husband and wife duo support health and wellness from the inside and out, highlighting the importance of holistic patient care.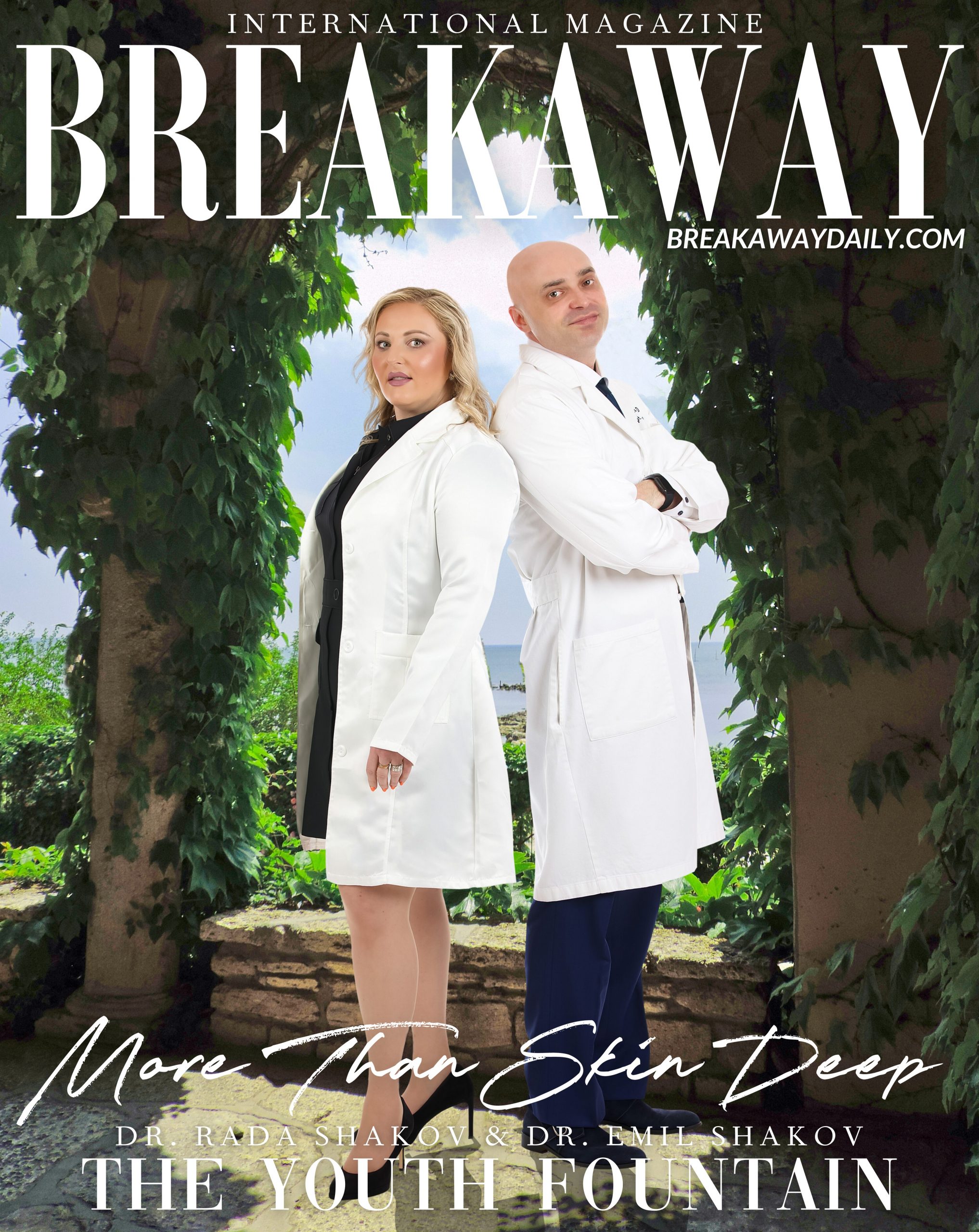 "We approach every patient with empathy, dignity and understanding. Talking to each patient and really listening to what they are saying are key elements in our approach. When they can feel relaxed and at ease, they are more open to receiving the care that we provide. Understanding their needs and helping set realistic goals is fundamental when establishing a relationship. We believe in the whole aspect of the patient, inside and out. The effects of lifestyle, quality of diet and how they maintain what we implement is vital."
Guided by a passion for helping people to love themselves from within, this duo has strengthened their medical knowledge in hopes of helping their clients to receive the mental and physical support that they need to feel good about themselves. Between the two of them, this powerful team boasts experience in gastroenterology, general surgery, weight loss, skin care, hair restoration therapy, aesthetic treatments and more.
As licensed medical professionals, these two built The Youth Fountain in an effort to support the needs of individual clients. They saw a demand in clients who wanted to feel like their personal wellness was supported and quickly realized that they can play a vital role, particularly during difficult times like the COVID-19 pandemic.
Stress is known to influence our bodies for the worst — and currently, stress rates are at an all-time high. Nothing in modern-day society prepared us for the rise of this pandemic. With so many people succumbing to stress, other concerns have arisen. People aren't just feeling bad in response to the pandemic. They are physically, emotionally and mentally changing.
"Stress can affect sleeping, including restless sleep. This can lead to people feeling very fatigued and markedly less productive. Often people stress-eat as a means to cope with their stress, while others can forget to eat. With stress-eating, weight gain can be a major issue, especially if people are eating junk food."
What started out as dull and lifeless skin from being locked up inside has quickly transformed to include chronic acne and scarring from masks, stress lines in the face, and even significant weight gain. Everyone has heard references to the "quarantine fifteen", and so many people are already experiencing the physical effects that stress can bring.
Physical changes like this have been influencing lives for some time, but there is no denying the fact that more people are being impacted than ever before. As more people fall out of love with themselves, we can expect a rise in mental illness and low self-esteem, which puts many at physical, mental and emotional risk. The Dr. Shakov, MD duo believes that with the right steps, these challenges can be overcome, and a deeper sense of wellness can be restored.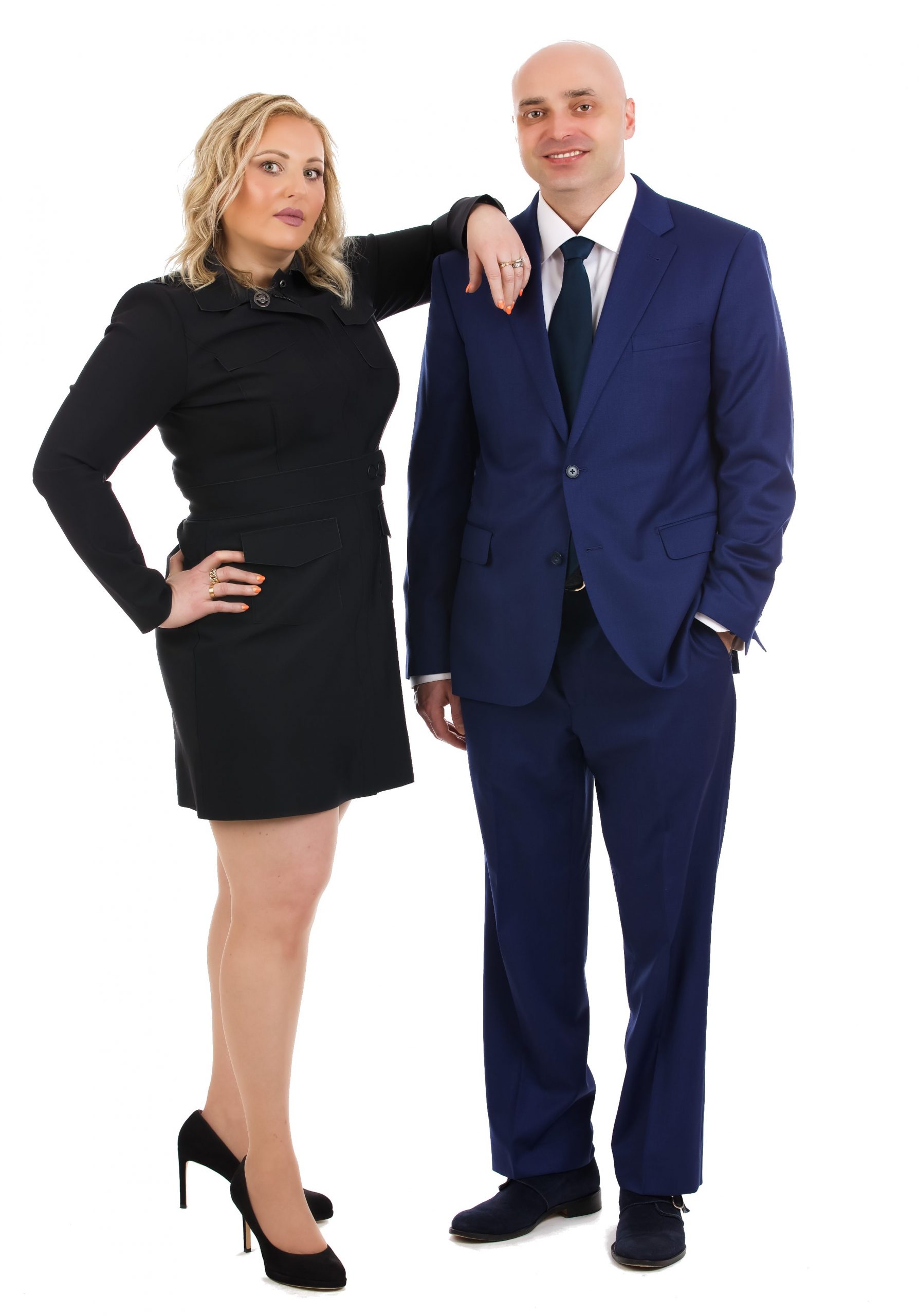 "Self-belief is so important and without it people forget to prioritize themselves. When you are in a positive mindset that is what you lead with. Starting the day with a positive intention not only helps one focus on their goals but also projects an aura of positivity. Believing that you can accomplish your goals is the key step in actually doing it. So much of what we do is mental, and self-belief is a huge component."
Simply existing places stressors upon the body by default, but this clinic is aimed at making these effects optional. By specializing in state-of-the-art methods, The Youth Fountain helps put their clients back in control of their appearance and physical health. By restoring their confidence, they are able to help clients feel more like themselves so that they can focus and enjoy their life.
The world of medical aesthetics is a forever changing one. There is no single approach, only the approach that best suits the interests of the client. Building confidence is a process that works within the mind and throughout the body. Though some see aesthetic medical practices as largely being driven by shame, The Youth Fountain shows us that these practices are simply a language of love and support. It is not about changing who we are, but rather allowing us to become who we want to be.
"We feel that it is a privilege to merge science and art in the form of aesthetics. Social media has negatively affected people's perception of not just themselves, but of reality. Filters and photoshop have altered what true beauty is. Some social media stars have even taken aesthetics to unnatural proportions. People already look at celebrities with envy and want to look like them, this becomes even more distorted with social media. People are so impressionable and really have limited understanding of the makeup, hair, lighting, and editing that goes into what is seen on television, in movies and on social media. I want to help people understand that aesthetics can rejuvenate people. They don't have to be afraid of looking like a caricature of themselves."
When a person is confident, they are able to live life for themselves. Instead of being weighed down by shame or a disconnect within, they can simply step out and claim their life in their own honor. The mental benefit of being able to counteract some of the physical and mental transformations that life has bestowed upon a person can leave them feeling more in control—and happier, too. Regular self-care can calms you and keep mentally healthy.
In every appointment, there is no shame, only desire, and individual vision. Dr. Rada Shakov, MD, and Dr. Emil Shakov, MD do not want to "fix" their clients. They want to offer them the therapy and support that will allow that person to feel their best. The Youth Fountain want every patient to feel like the best version of themselves. For some, the transformation might mean removing a tattoo that was chosen at a time when a person wasn't quite themselves. For others, it might mean restoring the sturdy and youthful glow of their face to allow them to feel confident enough to own the room. Some clients need help with their weight loss journey, or simply want to restore their skin after decades of battling acne.
"When patients look and feel better it changes their entire mindset. They have more confidence and want to take better care of themselves. We help them believe in themselves once again. Sometimes a person forgets how special they are. We help them get their spark back. The things that bother them seem to disappear, their self-esteem increases and are truly happy."
Changing lives isn't easy work, but you would not know that by looking at these two professionals or any member of their team. Leaning on years of medical practice, they are able to help their clients to feel validated in their desires and supported in their efforts. Transformations can take time and recovery, but at The Youth Fountain, the work is already done.
As leaders in their industry, the talented professionals at this clinic are able to redefine the way that we view health and wellness. The love and support that is shown for their clients helps each person to walk away feeling more like themselves. Everyone who walks through the door finds themselves reborn in a body that they can be proud of, regardless of what that vision looks like.
"What we find most rewarding about our profession is that we love that we can make an immediate difference in our patient's lives. We love that our patients are happy to see us and that we have a bond and connection. We have been so fortunate to meet so many diverse and incredible people because of what we do, some of which have become close friends! We always tell our patients that this is a journey that we take together."
The medical field is complex and filled with talented doctors, but these two act as pioneers in an industry that is still being developed every single day. They make it possible to combat weight problems or damaged skin in new and improved ways, but they never stop there. The Youth Fountain was built to promote self-love and to provide an easy way for each of their clients to embrace self-care—and these two medical professionals are always learning new techniques and therapies to help make this possible.
The Youth Fountain was not simply made to offer physical transformations. It was built to promote a stronger sense of self and love within each of us because that is what every single one of us deserves. Sometimes, we just need a little extra help to make it possible and to prioritize ourselves and our well-being.
"Our goal is to always keep learning and enhancing our knowledge and techniques. We'd love to bring more awareness of health maintenance, especially the importance of preventative care. We want the industry to be more proactive in how we can keep people healthy, invigorated and youthful throughout their life."
For more information on The Youth Fountain visit their official website.
Love our content? Subscribe yearly to help support the magazine.