Armand Peri is the American Dream personified and an inspirational success story. Armand is multifaceted as an entrepreneur, bodybuilding champion, artist, successful real estate investor, motivational speaker and author. He is the CEO of New Age Productions, Inc., a New Jersey/New York-based nightclub production and entertainment company. Armand had a difficult childhood, between his parents' financial struggle and being excessively bullied at school. Despite these obstacles, he never succumbed to life's hardships. Armand shares the secrets to success through his twenty year experience in personal development and business in his book Unparalleled Success: How to Become Highly Effective in Every Aspect of your Life. Armand is dedicated to helping others find their true hidden potential and motivates them to start their lifelong journey towards greatness.
"Successful people maintain a positive focus in life no matter what is going on around them. Decide on what you want then, be persistent."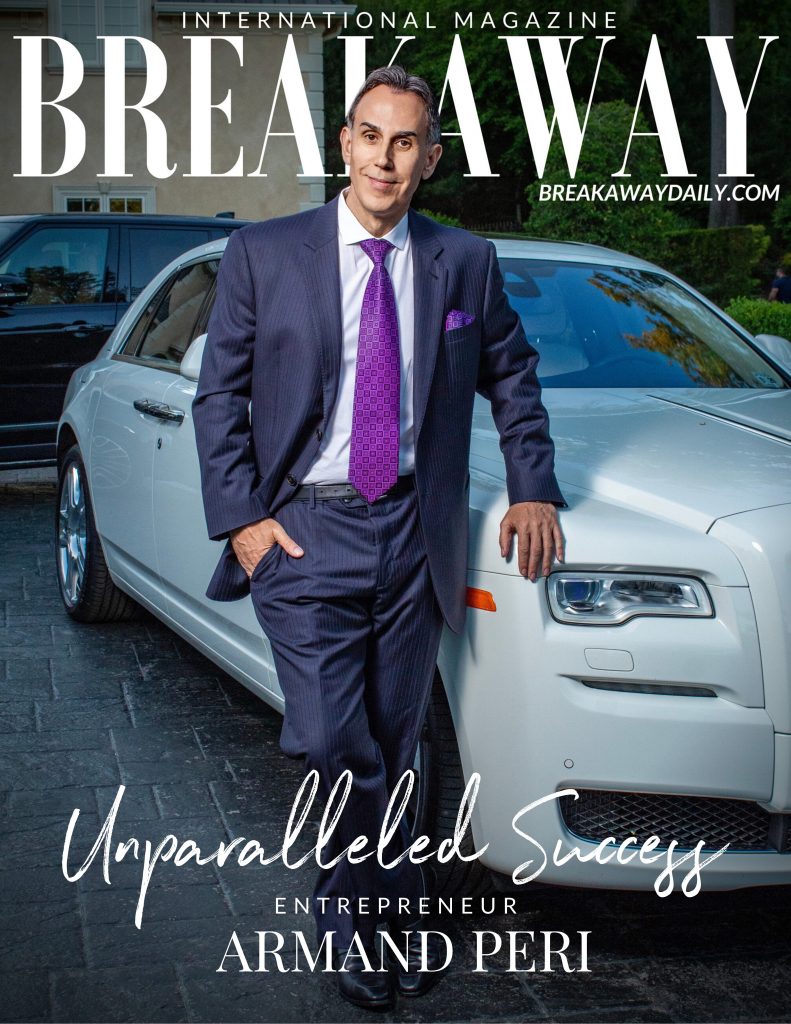 Born to a Portuguese family, Armand immigrated to the U.S. with his parents at the age of twelve. Growing up, Armand led a humble childhood. Living in a small apartment in New Jersey, money was scarce. Armand's parents raised him very modestly, he even recalls his mother once telling him that they were "not born to be rich". This phrase might not have impacted the young Armand at the time, but it most certainly has resonated as a motivating drive in his older years. Rather than accept this as his inevitable destiny, he was motivated to create his own mantra for success.
"My first year as an immigrant kid in America was a pivotal year to say the least," says Armand. That same year, Armand was extensively bullied. At seventeen, instead of succumbing to the external criticism he faced, Armand decided to do something about it and his self-development journey began. "I didn't just start lifting weights one day and hope for the best," says Armand. "Instead, I did my due diligence by researching and studying the techniques employed by some of the most successful bodybuilders of their era, such as Schwarzenegger and Frank Zane."
Armand's adolescent years were mostly occupied with the aim to generate a decent income to provide for himself and his family, as well as his newly found passion for bodybuilding. Throughout the nineties, Armand was so consumed with weightlifting, vehement training, and immersing himself in books about nutrition, that two years was enough for him to win his first bodybuilding competition. He was rewarded for all his hard work with a first place title in the teenage division of "Mr. New Jersey." Empowered by his newfound confidence, he continued to push himself to new heights, winning the heavyweight division in the same competition a couple years later. This taught him one of his most crucial life lessons: the importance of setting goals and then taking well-thought out steps to achieve them.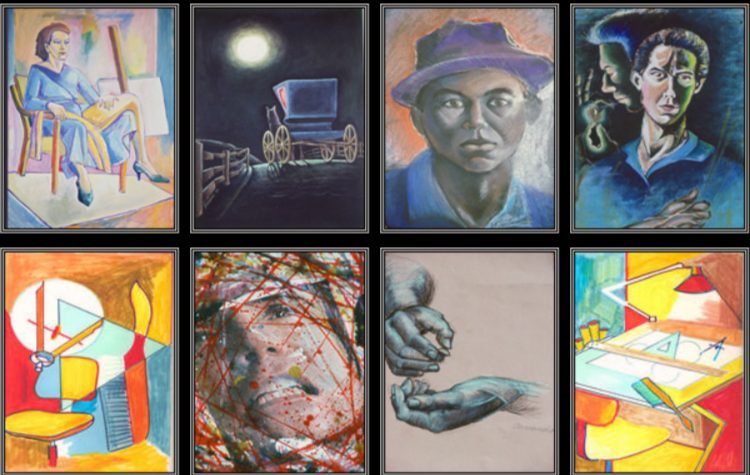 Next, Armand started following his passion for art. Since a very young age, Armand was inspired by the beauty and moving nature of paintings. "My parents and teachers encouraged me to practice and improve my craft," says Armand. As a result Armand had his work displayed in a prestigious national gallery, as well as in the New Jersey State Gallery of Art. Armand had initially sought his studies as a Visual Arts major in New York City. Up to this day, Armand Peri finds the time amidst all his entrepreneurial work in order to indulge in his true passion of artmaking.
Years and years of hard work is what he ensued. In his twenties, Armand worked his way through college, landing a job as an exotic dancer and bouncer for a male entertainment venue. This decision to take on working as a dancer was pivotal in his life and a portent of things to come, which would ultimately bring him the success of which dreams are made. Entering college, Armand's artistic spirit was channeled into another creative form; architecture. After transferring from the School of Visual Arts in New York City to the prestigious New Jersey Institute of Technology, he started rendering photo-realistic 3D drawings, which ultimately landed him a freelance gig for an architectural firm.
"Success is a long game. It's the result of years and years of hard work and dedication. It's a continuous effort to never lose focus and always keep a disciplined mindset."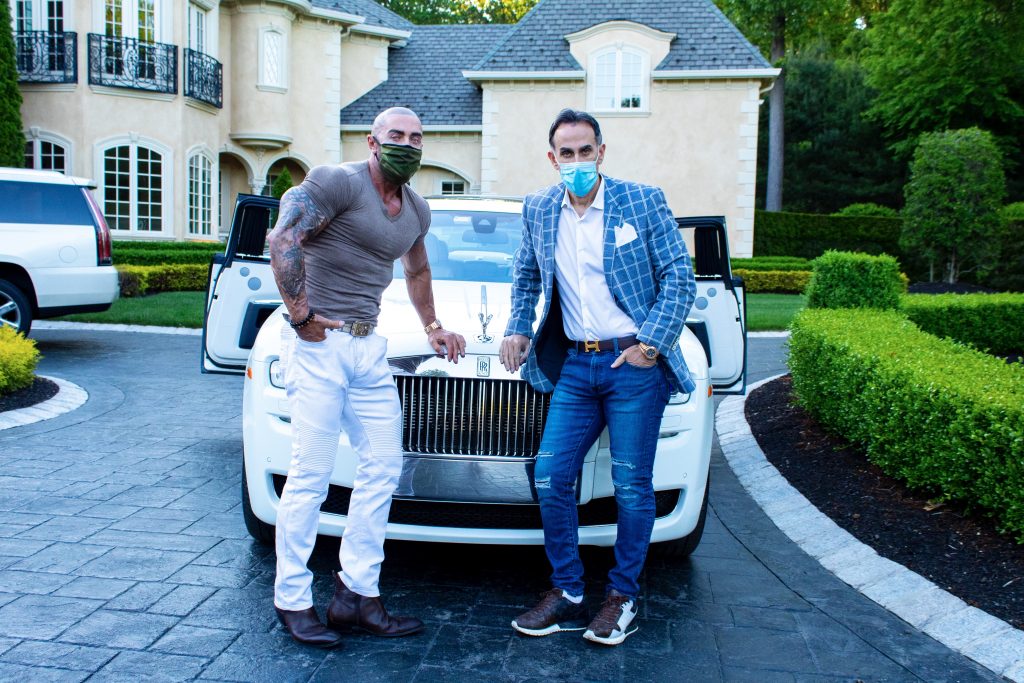 Armand graduated with a Bachelor of Science from the New Jersey Institute for Technology. As much satisfaction as he garnered from this work, the dancing gigs were still providing him with the bulk of his income, and this is what enabled him to ultimately start his own company. Armand had saved up enough money to invest in his own entrepreneurial journey. Finding an epiphanic opportunity through his dancing experience; Armand found a gap in a niche nightlife market and made the definitive decision to fill it. He was a pioneer when it came to online marketing. "I established small, achievable goals and adhered to a self-imposed timeline throughout the process of building my business. One by one these benchmarks were accomplished and business thrived."
In 1998 Armand founded Hunk-O-Mania; one of the largest and most successful live choreographed male revue shows. His nightclub started off with a venue based in New Jersey, and then expanded to over eighteen cities nationwide. Armand has managed to build himself up from an employed exotic dancer to the CEO and executive producer of one of the most famous and successful male revue shows in the world today. Since then, his life had been driven by and towards success; through a series of self-induced motivation, irrevocable passion, and unwavering persistence.
As a self-made entrepreneur, Armand makes sure that his business accommodates—not only his customers—but also the hardworking dancers, whom he was once one of earlier in his journey. He focused on every aspect of building a reputation, not just for the dancers but for the entire staff – waiters, security, and ticket takers alike. "Having been a dancer myself, I was uniquely positioned to run this enterprise," explains Armand. "Understanding the psychology behind it and making customer service and satisfaction on every level the top priority. This was undoubtedly what ensured my success right from the start."
After growing and developing Hunk-O-Mania, Armand founded Diva Royale. The popular cabaret show features some of the most well-regarded female impersonators in the industry. After a successful run in New York City, Diva Royale has expanded to over ten locations.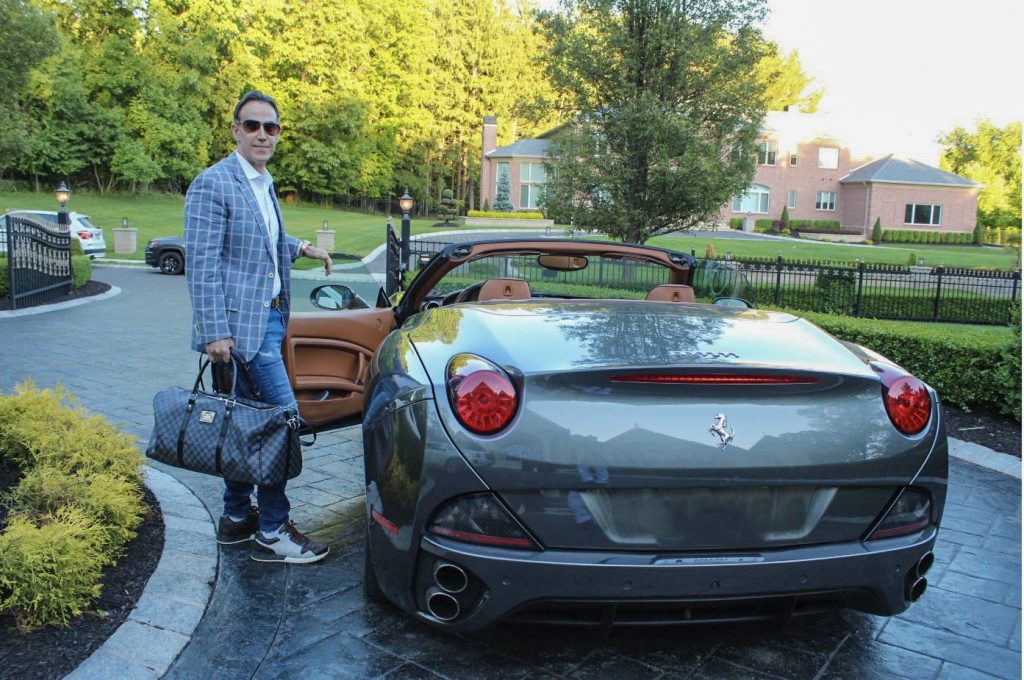 "Outside pursuits instill a sense of purpose. They help you to build smaller "wins" over time and give you confidence in your business decisions."
A true advocate of immersing oneself in outside pursuits, Armand has always been keen on investing his time and effort in diverse fields, opening a gateway to more opportunities. That's why his portfolio includes a wide array of experiences. Alongside being a successful entrepreneur and business owner, Armand finds a creative outlet in through creating art. One might think that Armand had continued to seek his bodybuilding and entrepreneurship career, but what is really exciting about his story is the diversity and unpredictability of his character and goals. Moreover, he has successfully proven himself in the real estate industry. Armand is a strong believer in providing safe and affordable housing solutions to tenants and continues to work with local housing leaders to develop stronger communities. He continues to receive praise from community leaders for his role and leadership in fostering stronger communal ties.
The generous Armand did not keep the secrets of his success to himself. As his business grew and reached a stable position, Armand dedicated more of his time towards helping others who find themselves in a tough place like he once was himself. Armand preaches the importance of acknowledging one's strengths and limitless ability through his engagement as a motivational speaker. He encourages people to find their own passion in life and implement it in a business and ride their superhuman motivation through their entrepreneurial journey.
His ability to excel in many diverse areas is based on his mastery of universal skills that he shares in his book, Unparalleled Success: How to Become Highly Effective in Every Aspect of Your Life. The book helps its readers set their goals, visualize them, and implement an action plan to attain them. The book explores Armand's seven ingredients for success in business and life including; peace of mind, health and energy, loving relationships, inner peace, worthy goals and ideas, self-understanding and action. Unparalleled Success weaves in stories of Armand's own road to success along with practical exercises to help the reader move forward in their own journey.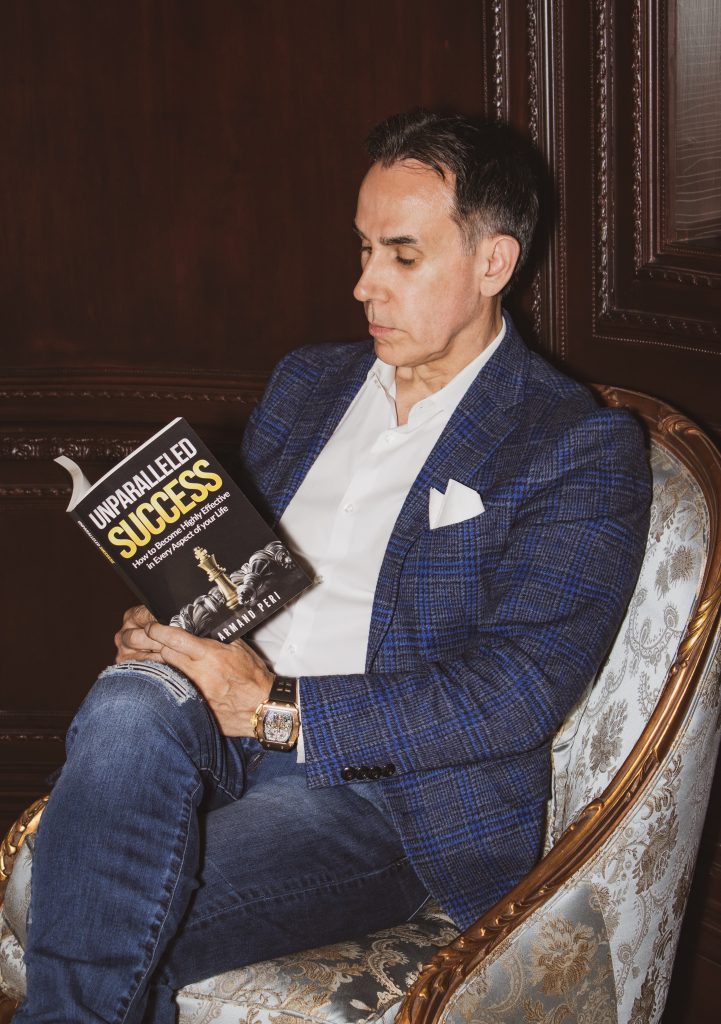 "One of the secrets to building my own empire of success was the importance of setting clearly defined goals in order to successfully reach them," says Armand. "I set my goals incrementally. When I was younger, I wrote down goals on the back of my closet door. I don't claim to know all the answers, but what the book does provide is the methods and techniques I've used to transform myself from a life of poverty into the CEO of a multi-million-dollar company."
Armand has proven himself in more than one professional field. As his companies and portfolio continue to grow, so does he. Armand continues to advise, invest and grow companies outside his realm and continues to be a strong leader and advisor for companies looking to expand and mature. Armand's journey was in no way a seamless ride. Armand decided to focus on the positive aspects in life; and that is his ability to change the world around him. He managed to build himself up from scratch through maintaining a winner's mentality, and an astounding magnitude of determination, self-motivation and willpower. Armand's story should inspire anyone who knows that their potential is buried somewhere inside, waiting to surface.
For more information on Armand Peri visit his official website. Unparalleled Success is available from Amazon or at Barnes & Noble.
---
Love our content? Help support Breakaway Magazine by subscribing yearly!

Breakaway Magazine
Breakaway Magazine is an international magazine & online platform. We specialize in shining a light on independent artists, creatives, visionaries and innovators from around the world through diverse storytelling and immersive original content. Breakaway Magazine features global creative talents through the editorial content we publish; allowing this talent to be fostered, recognized and emerge. "The company reaches millions, connecting with an audience interested in more than just the trend, but the deeper meaning." - JB Livingston, Founder/Editor-In-Chief. Read more on our about page.