Iranian born photographer and filmmaker Afshin Shahidi first met Prince in 1993. After working as his cinematographer on numerous video projects he was invited to document his 2002 One Night Alone Tour, and would become Prince's personal photographer for a decade. This unexpected journey led to a close friendship, sleepless nights, frantic last-minute flights, and the distinction of being the only photographer granted access to Prince's private 3121 parties.
Prince: A Private View takes you behind the lens on an intimate trip through the extraordinary life of the legendary musician through never-before-seen photos and personal recollections. Afshin wants to make sure the attention is focused on celebrating Prince's life and reflecting on the message of love that was prevalent throughout his music.
"The love for ones self, the love of family and friends, the love for your special someone, the love of our planet and home, and the love for those who are different than us. It's this last love that I know Prince's voice would have been loudest on if he was with us and witnessing the fractures that are dividing this country. It was his constant celebration of diversity that formed The Revolution, that motivated his unique sense of style, that colored his eclectic music which ranged from jazz and blues to funk, hip hop, and rock, that mesmerized people from all around the world, and it was this same celebration of diversity that made Prince befriend a young Iranian growing up in Minnesota and gave him the opportunity to travel the world and document his incredible life. Let's remember to continue his celebration of diversity and his love of all that is different, in our daily lives and in how we interact with each other. I would give every single picture that I took of Prince back to have the actual man with us, but since I can't I will do my best to continue his legacy. I hope my book brings a smile to your face and reminds you to love one another."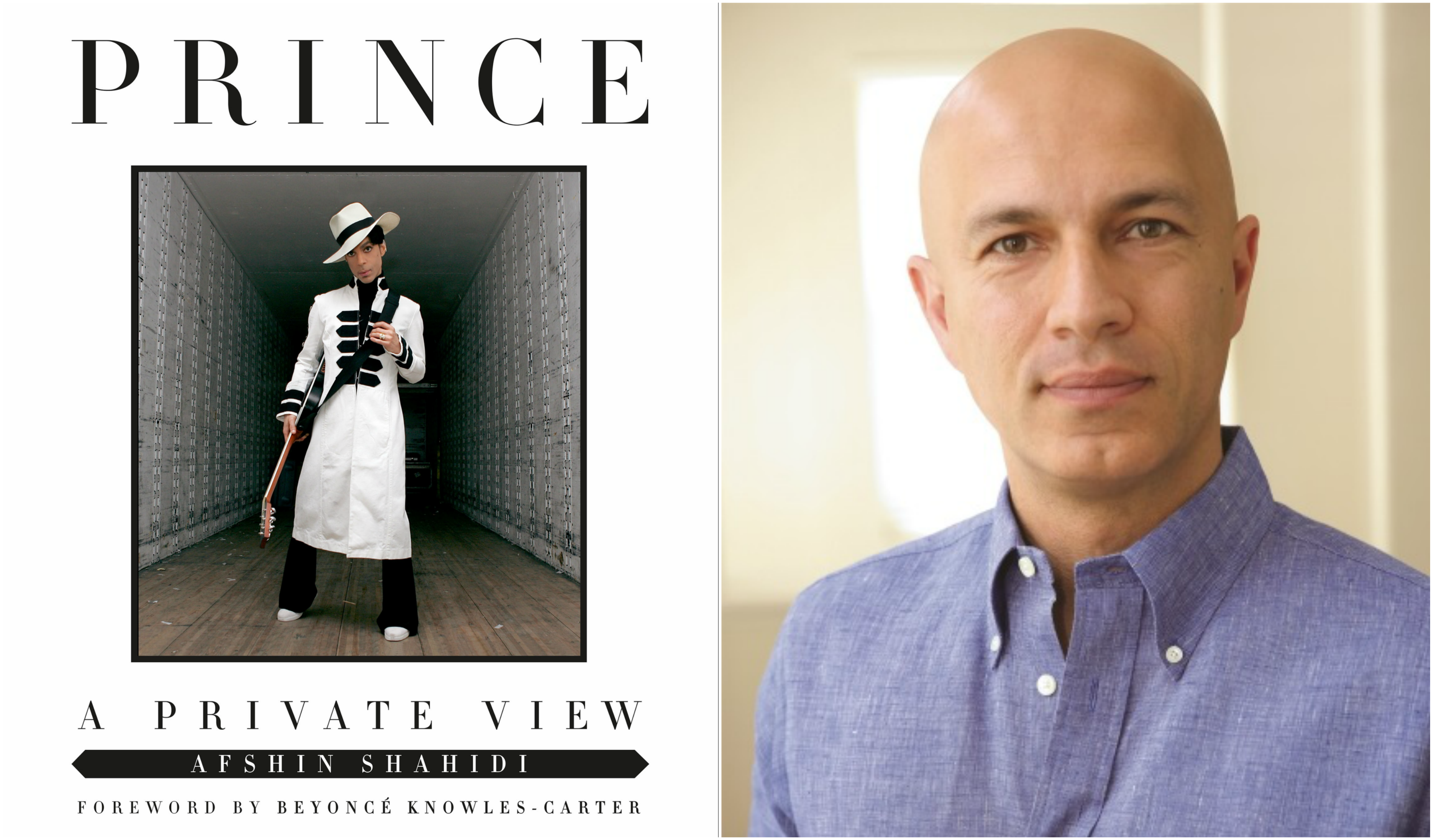 You were friends with Prince for twenty years and his personal photographer for ten. Can you tell us a bit about how that came about?
I met Prince in 1993 after getting a call to work on a music video as a film loader. I didn't know how to load film but I knew I had to go out to Paisley Park. I bent the truth a little bit and got on set. The rest as they say is history.
What was the key to such a long lasting friendship and work relationship with an artist notorious for changing employees frequently?
Well, what I was told after he passed by one of his producers was that he told her early on he like the way I photographed people of color and that I didn't stare at him like others. But I think there was a mutual respect and trust that ran through our friendship and our creative collaboration. I watched many changes of the guard, but through it all Prince would continue to work with me.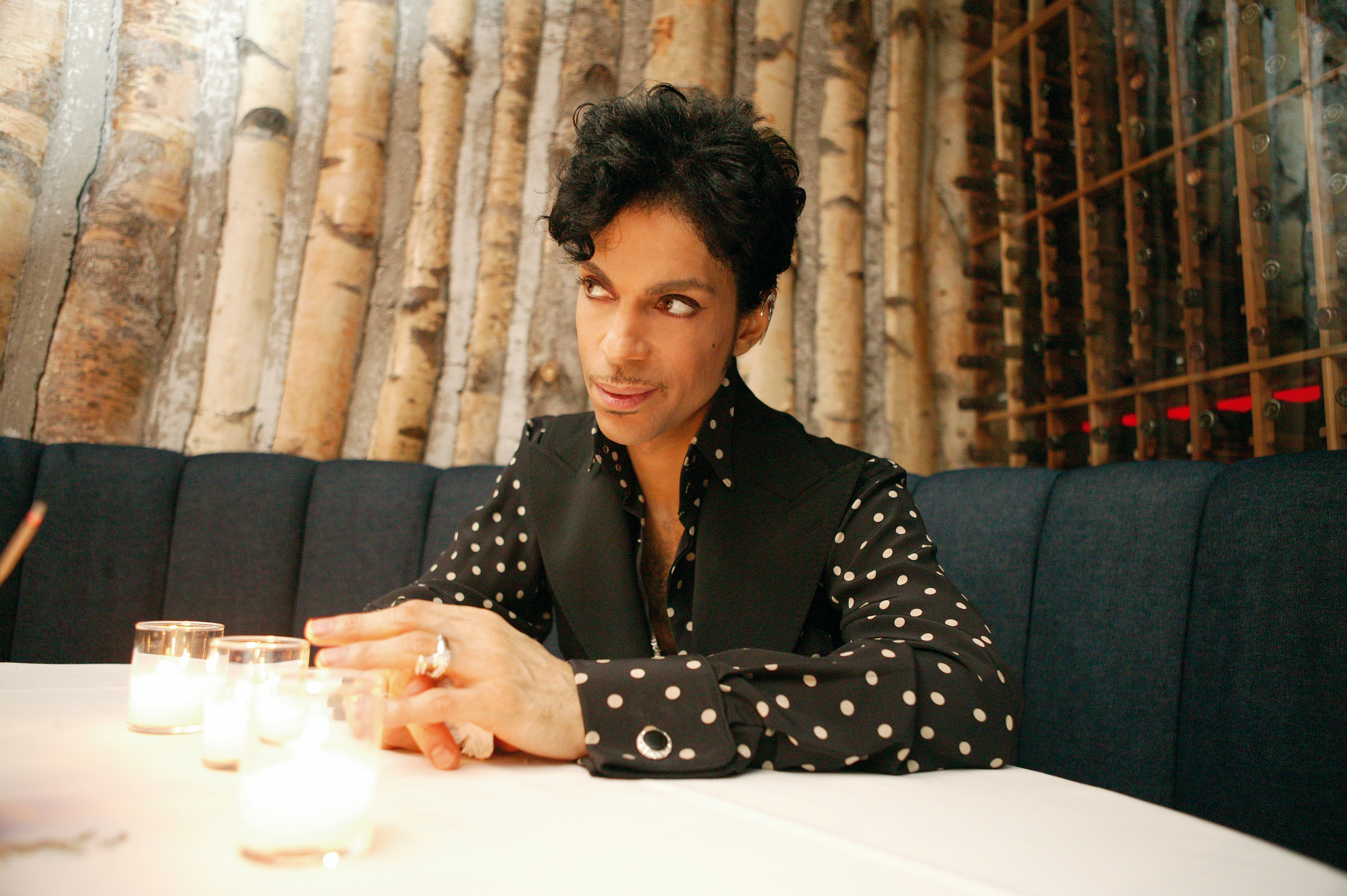 The book's foreword was written by Beyoncé. Can you tell us why you chose her and how she came on board?
I wanted someone Iconic and someone I knew Prince would have been proud of writing a foreword to his book if he was with us. Also, and more importantly, my hope is that her involvement with the book will inspire our younger generations curiosity of Prince and build a younger following who will help keep his legacy alive.
Speaking of younger generations of fans, what advice do you think Prince would suggest?
I know Prince would tell them to learn their instrument what ever that may be!
One of Prince's hobbies was photography. When did he start getting into the craft and what wisdom were you able to share with him? Did he have a lot of equipment or try to steal some of yours?
He would borrow my camera a lot. I ended up buying him a camera of his own eventually. He was a very good photographer with a great eye, I think he enjoyed the way I would light things so he often asked me about lighting and we discussed lighting in classic paintings.
Your book lives up to its title in that it shows private moments and candid shots of someone people see as larger then life. How were you able to capture that human side of Prince on film? Was the camera always present?
I always had my camera but I did not always use it. I think a big part of it was the trust and his feeling comfortable around me to finally forget about the camera. He was a shy person despite his stage persona.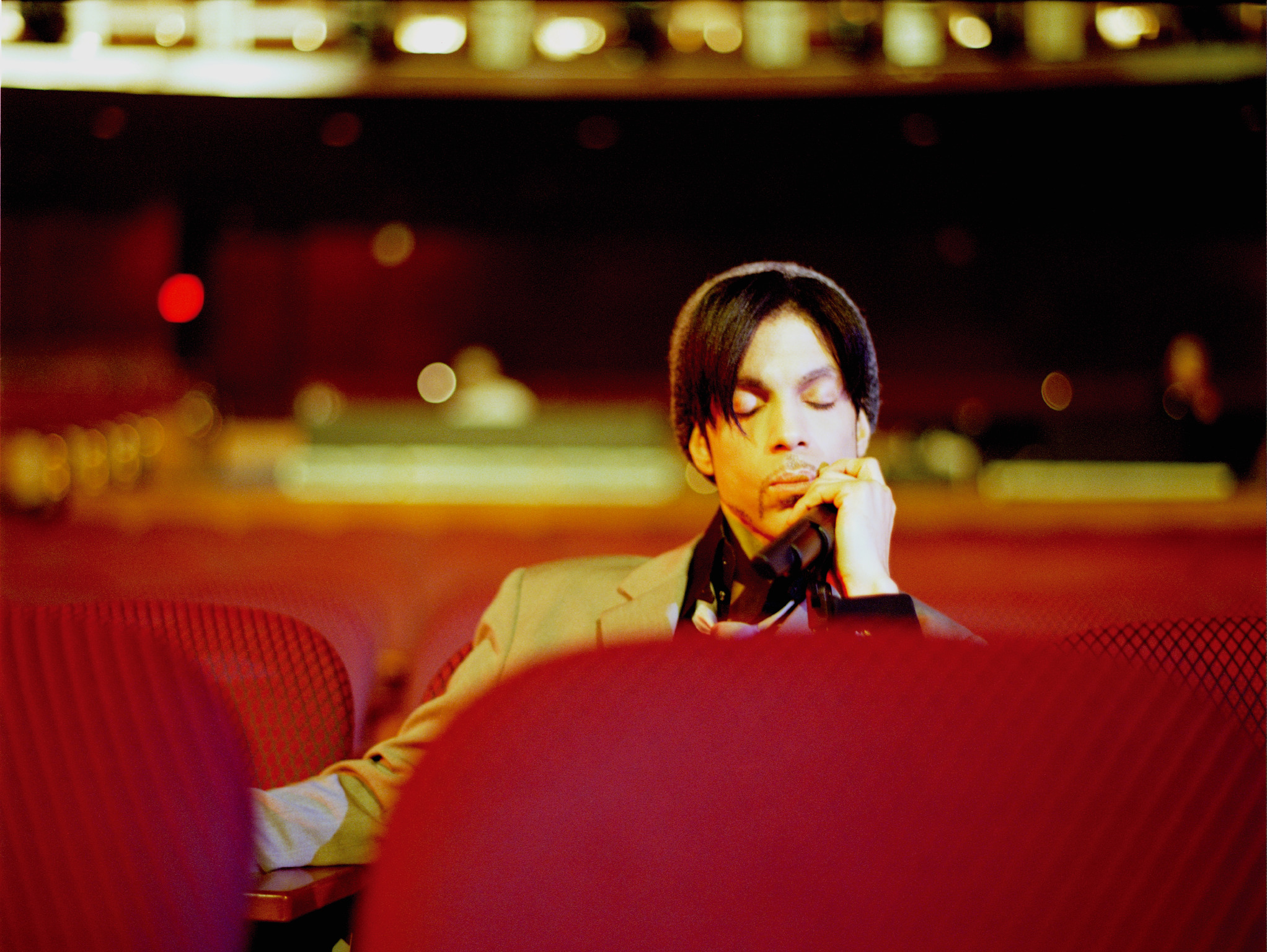 What was your creative process with Prince like?
It was very fluid and collaborative. I usually presented him with a few ideas and we would build from there. He was never interested in doing anything twice so we were always trying new things. Other times he would go somewhere that inspired him and I would get the phone call asking if I could get on a plane the next day to fly to another continent. It was all very exciting but I also felt the weight of being the only one allowed to photograph him and so I had to make sure everything was exceptional.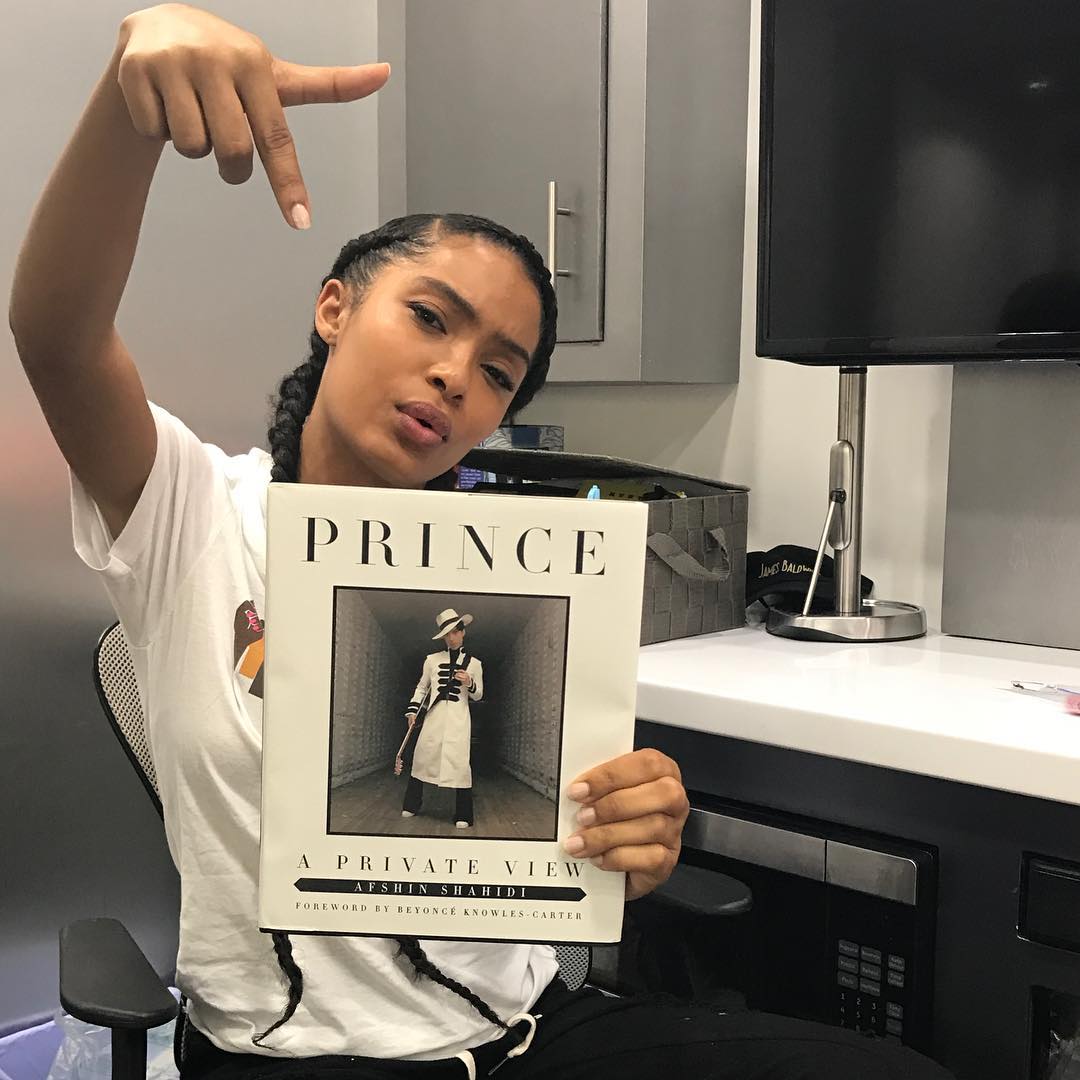 Did Prince have any advise or cautions for Yara, Ehsan and Sayeed after what he went through with his record label and being in the entertainment business so long himself?
He would talk to me about Yara's career and always said to make sure we were around her and that she had a strong support network which we have done from day one.
You recalled in the book that it was nice to witness the love and friendship between Prince and his then wife Manuela Testolini. Did you ever feel you were intruding on these private moments when you were capturing pictures of the couple?
There were a lot of private moments, but I felt close to both so it was a joy capturing their love.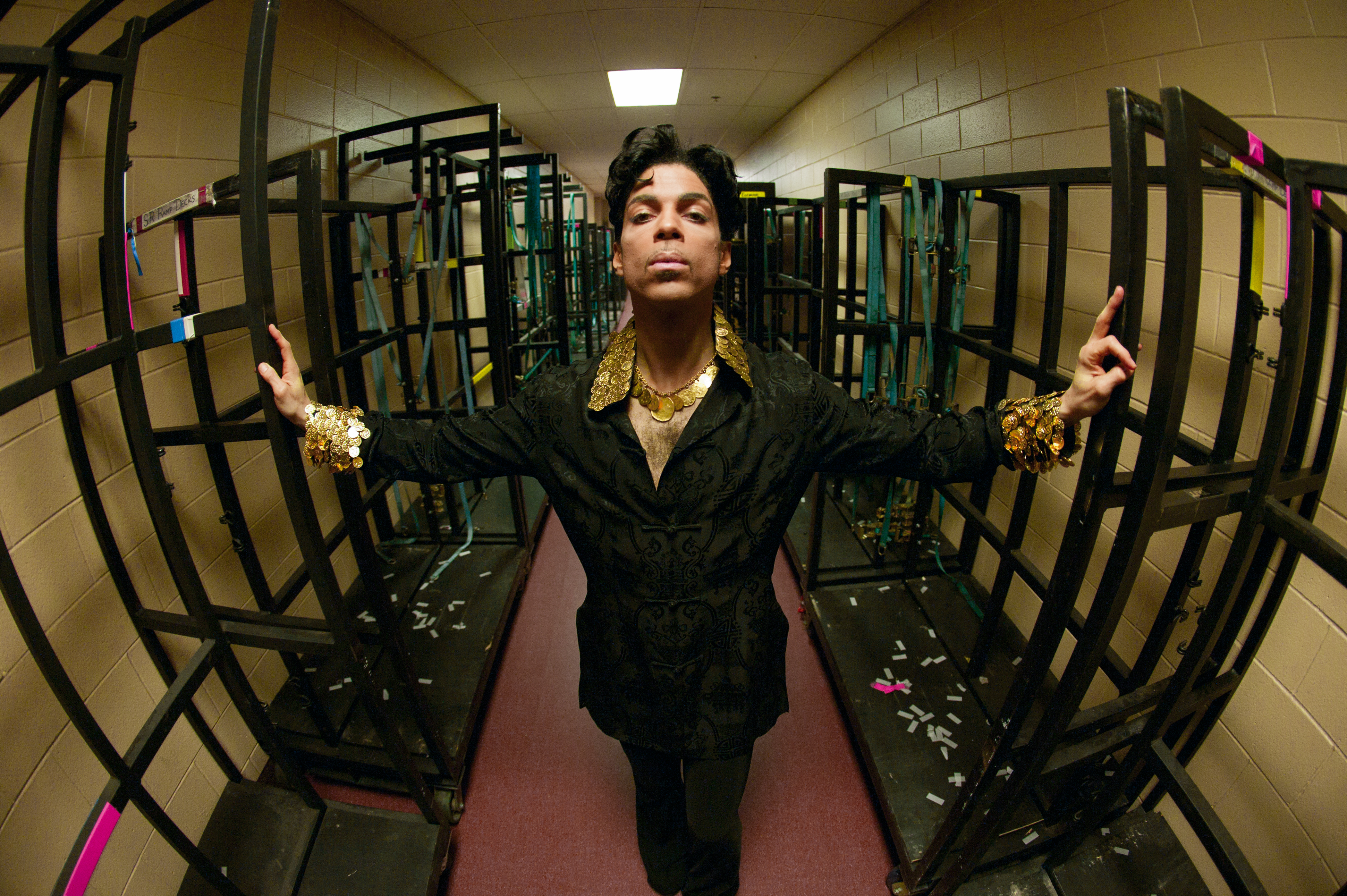 How many photos would you say you had to sift through when putting the book together?
AFSHIN: My first edit down from going through the archive was down to 2,500 images. Then I went to my Editor Elizabeth for help and together we started editing down. It was difficult and I think I have images for a few more books.
We're looking forward to that! If Prince didn't like some photos did you always delete them or could there be a treasure trove of unseen shots tucked in the vault?
: )
In the last 18 months we have heard so many stories of Prince's kindness and generosity to those around him. Do you have a personal recollection that really sticks out in your mind?
He was generous with us but my fondest memory was during the Musicology tour, each city that we stopped in he would donate items to the local shelters. I went on one of these visits, Prince was not present but his people were there give clothing and food items to a women's and girl's shelter and I took a few pictures. When I asked Prince if he wanted me to post them, he said absolutely not. His generosity was endless and anonymous.
Can you recall the most memorable time you had with Prince?
AFSHIN: Going to a church in Tokyo, Japan after being up all night at a jazz club with him after taking the bullet train from another town.
Can you narrow down some of your favorite albums?
Controversy and Dirty Mind are my two favorite albums.
What are you working on next Afshin?
I am co-directing a documentary with the brilliant artist Glenn Kaino about Tommie Smith's iconic salute during the 1968 Olympic summer games in Mexico city and it's importance today. It is being executive produced by John Legend and Jesse Williams.
Thank you for your extra time!
Thank you!
Prince: A Private View by Afshin Shahidi is published by St. Martin's Press and is available everywhere books are sold including Amazon.