Army Veteran and author Dee Bryant empowers young girls to be anything they want to be in Girls Wear Combat Boots Too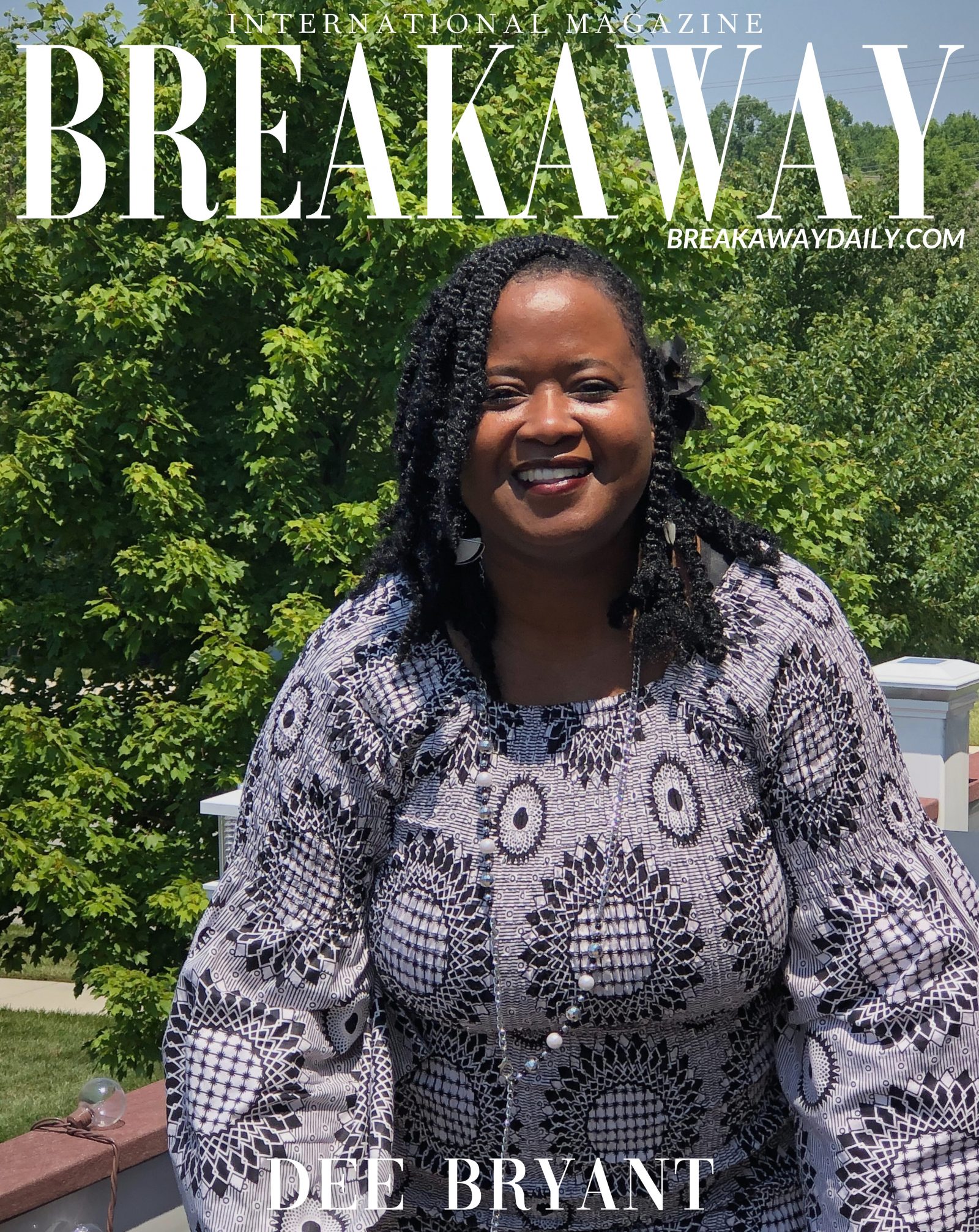 We all have moments where we are faced with challenges. How we face those challenges and move past them is an important process in growing as an individual. This is hard enough as adults, but children may not have the maturity or tools to move beyond their struggles. So, what can they do? This is where Dee Bryant comes in.
Dee Bryant is retired military leader, a motivational speaker, and a two-time published author, with one goal in mind—helping to inspire children towards positive change. Dee is determined to help kids tackle the issues before them, while getting them to understand, that they can move past their fear consisting of self-doubt, fear of failure, or fear of making mistakes.
Self-doubt is powerful and can paralyze us from acting, but when you learn to harness your inner strength, you can move beyond the things holding you back. She sees the potential in our youth and wants to help them understand that they can push through challenges, while making unbelievable strides in their lives.
"Be actionable and make a difference. Sitting on the sidelines without taking-action to-be, or to-do better, gets you nowhere. Learning to set goals with a focused attitude, will force you to take that first step."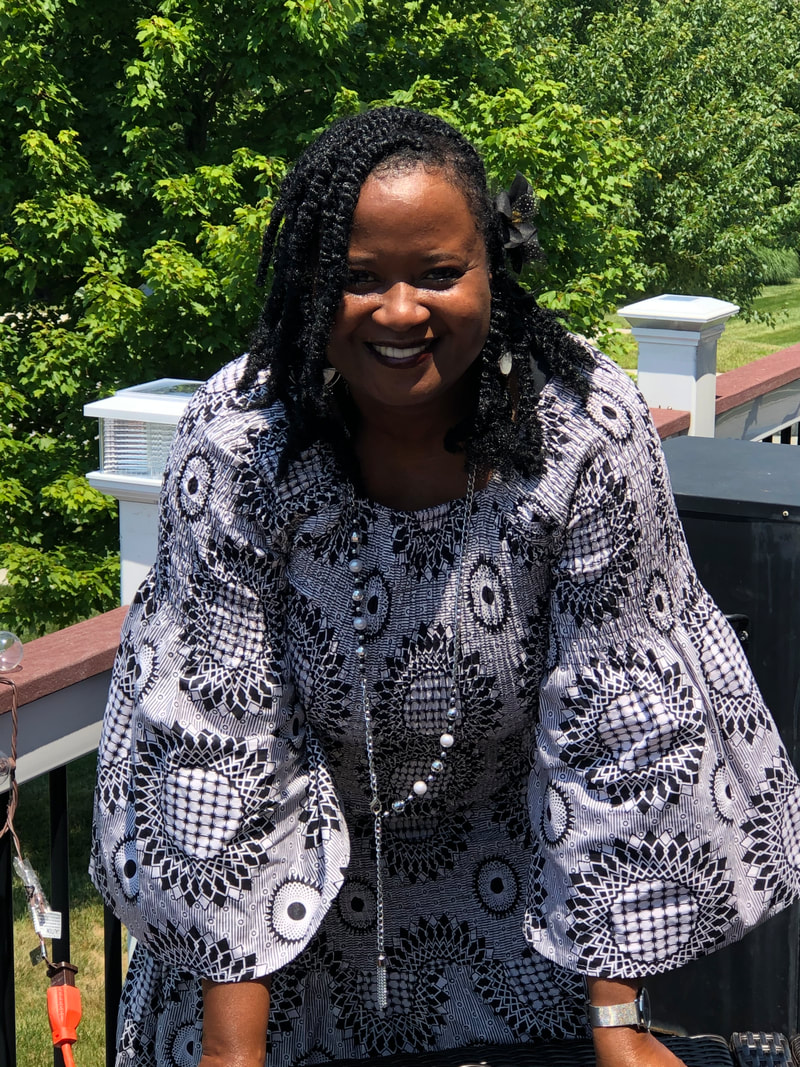 While working as an active parent volunteer in her daughters' schools for about nine years, Dee developed valuable relationships with school administrators, parents, teachers, and students. It was during her numerous school visits, that she was able to see firsthand how children in some cases were lacking that can-do spirit of excellence. While reflecting on her own life, Dee realized that she had developed the tools through her own life's experience, which could help her speak to that. 
This once shy girl transformed herself with drive, initiative, and ambition to be great with a spirit of excellence. She is now a strong woman who retired from the military with twenty-one years of faithful and honorable service. Now her focus is to pay it forward. ​Holding On and Not Giving Up on Self is Dee Bryant's first book, which was written to take readers on her military journey of failure, making mistake, and losing hope while falling back on her faith to see things through. She speaks to students in schools, and churches hoping to inspire them beyond their imagination with a can-do, will-do attitude,
What is interesting about Holding On and Not Giving Up On Self is that Dee has added powerful bible scriptures and provoking questions in between each chapter of her 12-chapter book. She has also added two short stories from family members, who ended up behind bars due to poor choices. Her family members briefly talk about their experiences, their faith, and provide advice on choosing the right friends, and staying out of trouble.
Dee started her military career in the mid-80s with the United States Army. Upon successfully graduating Basic Training, she became a Telecommunication Data Operator. She served eight years within the enlisted ranks and was competitively selected to attend the Army's Officers' Candidate School (OCS). She graduated OCS and was commissioned into the officer Signal Corps. Shortly after becoming a commissioned officer, her most enduring challenge was to attend and successfully graduate from the Army Airborne School. Yes, she is airborne qualified, and her airborne experience is linked directly to her second book, Girls Wear Combat Boots Too.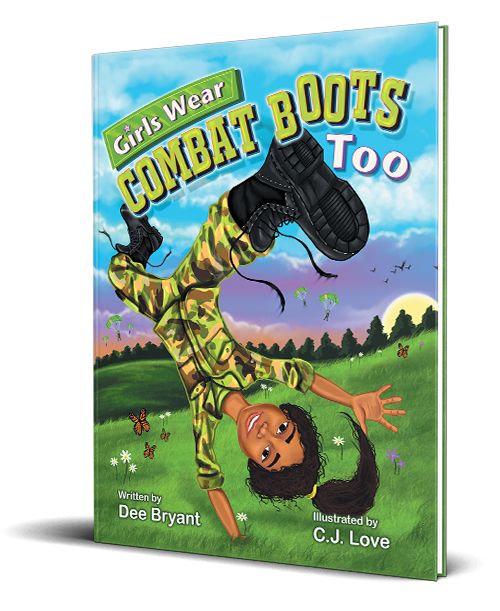 "Girls (and boys) can be anything they want to be! This is the empowering message I wanted to portray with Girls Wear Combat Boots Too.
Grace the main character and is afraid of heights after a playground accident. The ironic thing about this story is that although Grace is afraid of heights, she still wants to live out her five-year-old dream, and that is to someday jump out of an airplane and fly in the sky like a bird. Throughout this story Grace learns to take small steps towards conquering her fear of heights. The theme of the story is to believe in self and never give up, no matter what. The premise of the story is having a "can-do", will-do attitude, while learning the ability to do and to achieve is born within.
Dee Bryant is making a difference in the lives of children, and in the lives our senior citizens. She has had the opportunity to speak at several senior citizen facilities in the State of Florida. Her writing and speaking engagements serve as a constant reminder that we all face challenges regardless of our age, but with the right inspired mindset, anything is possible.
An extraordinary woman, indeed. She has made a huge impact on the numerous lives she has touched over the years. She is continuing to work hard each day to bring her vast strength and knowledge to her community simply through storytelling from experience. She is determined to challenge the readers and listeners of her words to never give up, while pushing forward with a positive spirit of excellence every step of the way.
While Dee was born in Florida, she now resides in Maryland with her husband and two teenage daughters. Her goal is to use her voice to inspire hope as she travels the world transforming hearts and minds of our youth, one child at a time. Her faith and inner strength radiate outward as she brings her message of resilience to others. This author, motivational speaker, and Army retired veteran shows other that you are only limited by the limits, you put upon yourself.
For more information on Dee Bryant visit her official website official website. For more information on Girls Wear Combat Boots Too visit the book's official website or purchase from Amazon.
LOVE our content? Please support the magazine by subscribing yearly.

Breakaway Magazine
Breakaway Magazine is an international, independently published magazine and online platform featuring inspiring and empowering stories from around the world. Through diverse voices from all walks of life we feature inspirational people and their stories. Every story shines a light on barrier-breaking entrepreneurs, artists, creatives, visionaries, innovators, humanitarians and ordinary people who achieve the extraordinary. "The magazine reaches millions, connecting with an audience interested in more than just the trend, but the deeper meaning." - JB Livingston, Founder/Editor-In-Chief. Read more on our about page.