How much do you love what you do? When you think of your career do you get excited? When you are at work are you happy? Do you love the people you are working with? Do you wake up everyday ready to learn and improve your skillsets? Most importantly, do you love your life?
All too often, we find ourselves looking for meaning in what we do. For Larisa Love, that is no longer the case. After a period of time spent finding herself like so many of us do, she is now who she wants to be — and even as she changes, her belief in herself will never change. Her life has been one crazy roller-coaster ride full of ups and downs, twists and turns. Throughout her journey, Love is what has carried Larisa into her career and life. She is a world-renown hair artist, educator, mentor, Joico Brand Ambassador, designer and owner of one of LA's premier boutique salons (Larisa Love Salon). Larisa strives to be the best artist she can be by continuing to push the boundaries of her creativity to another level while also encouraging her fellow hair artists to do the same. Larisa has gained even more insight into the true beauty "behind the chair" and wants to inspire everyone who has a secret dream that they are holding onto. Larisa's message of tenacity, doing what you love and the importance of living by your own rules will help you embrace your originality so you can find your inner rock star.
"My styling philosophy is that at my core I'm an artist and hair is my canvas. I want to create an outward beauty that reflects a person's inner beauty. I truly love art in all forms. Doing hair allows you to be a creative artist and be able to meet all these new and amazing people, not to mention instant gratification for both the client and myself."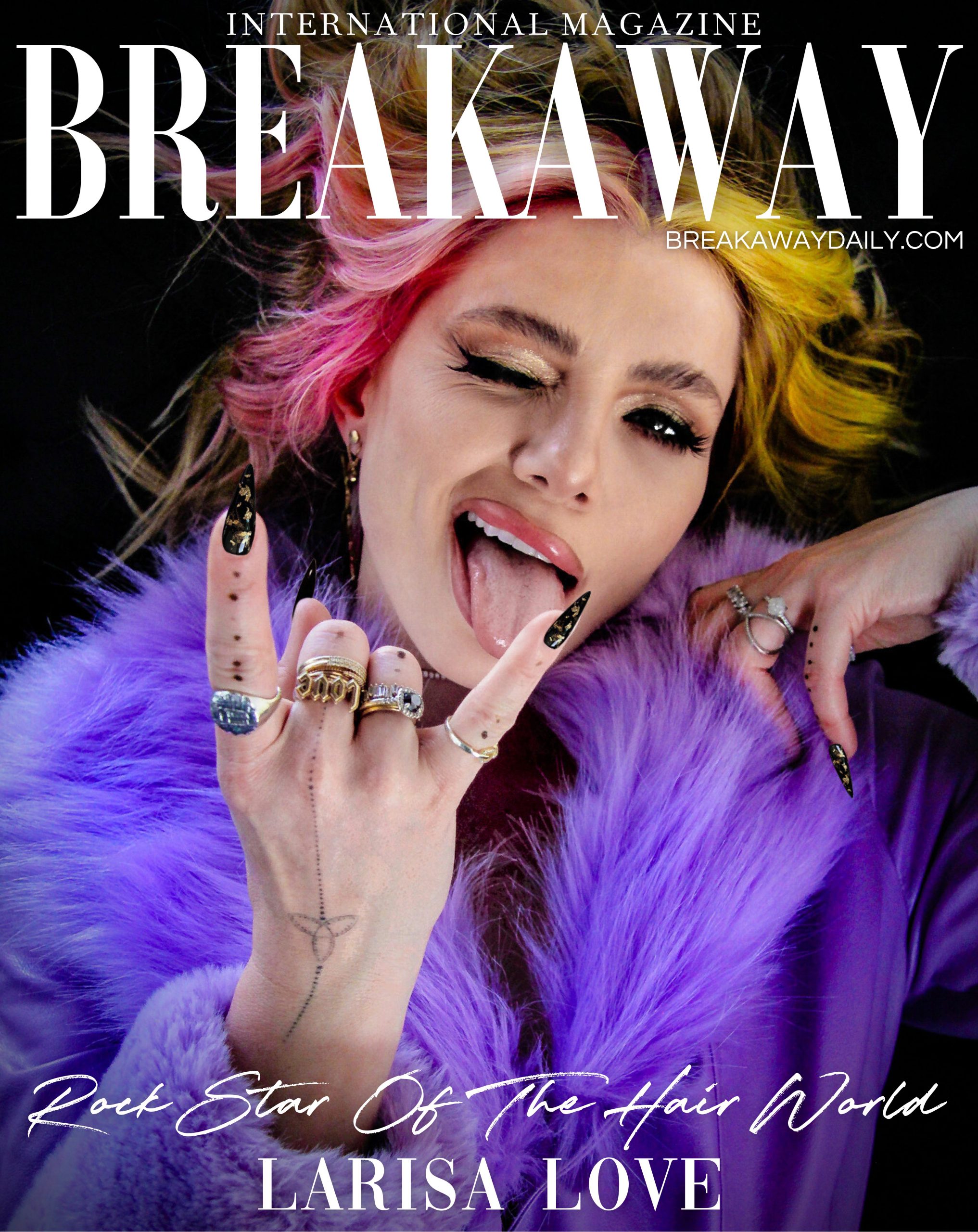 Full of colorful ambitions, Larisa knew from a young age that she wanted to live a happy and fulfilling life. Born into poverty in the Ukraine, Larisa went to Russian school every Saturday so she could speak, read and write Russian and Ukrainian. When she was only six years old, her parents won a visa lottery — and she and her siblings found herself in the United States quite suddenly. If this change bothered her, you wouldn't know. Larisa took it as an opportunity to learn and grow.
"One thing I do remember is when I was five back in Ukraine, I taught myself how to French braid on a Barbie and was so excited I ran to show my mom! That moment has stuck with me my whole life. There are many defining moments that lead me here."
Larisa has risen to the top of the professional hair industry, but it has not been without discipline, sacrifice, determination and persistence. It has taken Larisa over a decade to perfect her craft and to become confident in her technical skills. After graduating from cosmetology school in 2010, Larisa worked at three different salons on a rotating schedule, sharing her time between them in Beverly Hills and West Hollywood in order to gain experience. This dedication is that much more important when you consider her upbringing. Her parents instilled a strong work ethic in her from an early age. The daughter of a pastor, Larisa was raised in a strict religious household where certain testaments to beauty were not welcome. Now, her parents couldn't be prouder of what she has been able to accomplish all by herself, from the ground up.
"I express myself more now when it comes to fashion, makeup and hair because I wasn't allowed to do that while growing up."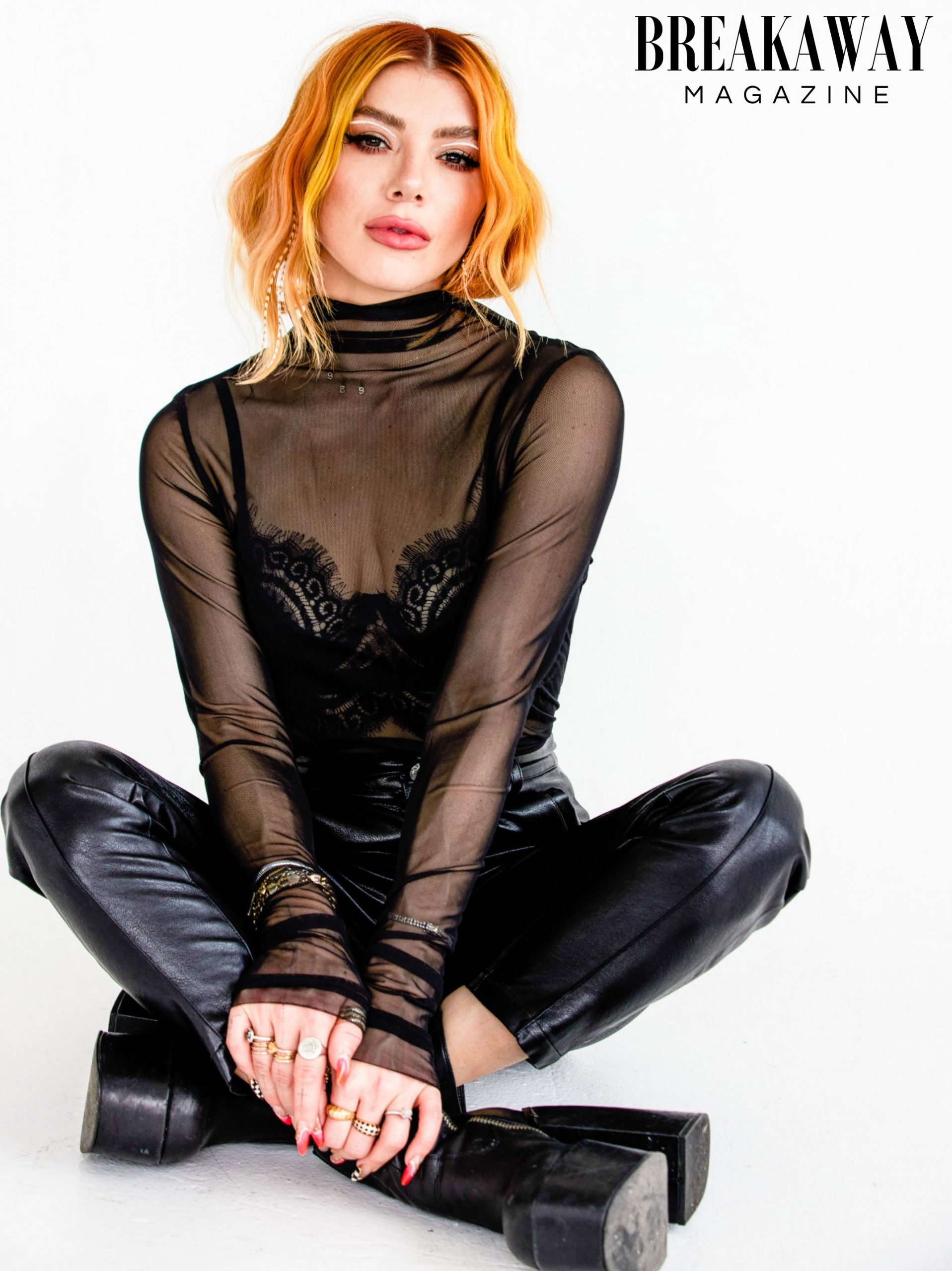 Creative artists often express themselves in their our own unique way. For Larisa, expressing herself through her incredible sense of fashion, makeup and hair is vital as it is another extension of her artistry. Any form of art is a form of power. It has impact, it can effect change in many ways. Art can not only move us, it moves others. The greatest form of art is to make someone feel, look or see things in a different perspective that they haven't seen before.
"From one artist to another let's appreciate all aspects of each other's passion because in the end it's all the same type of feeling we allow someone to experience."
Inspired by Instagram and its potential, Larisa began to share her work in 2013. Larissa enjoyed posting pictures and videos — but above all else, she enjoyed the community. With time, she was able to grow her reach to over half a million followers and inspire countless others. Her popularity on Instagram catapulted her into stardom in the professional hair world putting her talent front and center amid an intense pool of colleagues and creative artists. Through the platform, she doesn't just share her latest hair art, she educates and shares valuable tips with fellow artists.
Larisa also tries to show her more vulnerable moments, instead of just her personal and career highlights. This is vital because what social media doesn't show is how everyone's life is just as imperfect as our own. It can sometimes seem impossible to remember that everyone is struggling when all we see are constant "highlight reels" that many of us compare our life to through the flawed lens of social media.
"The thing about social media is that many of us only show our success. I want people to know that it's not all how it seems online. My life and no one else's life is perfect; we all have with many challenges and obstacles we have to face."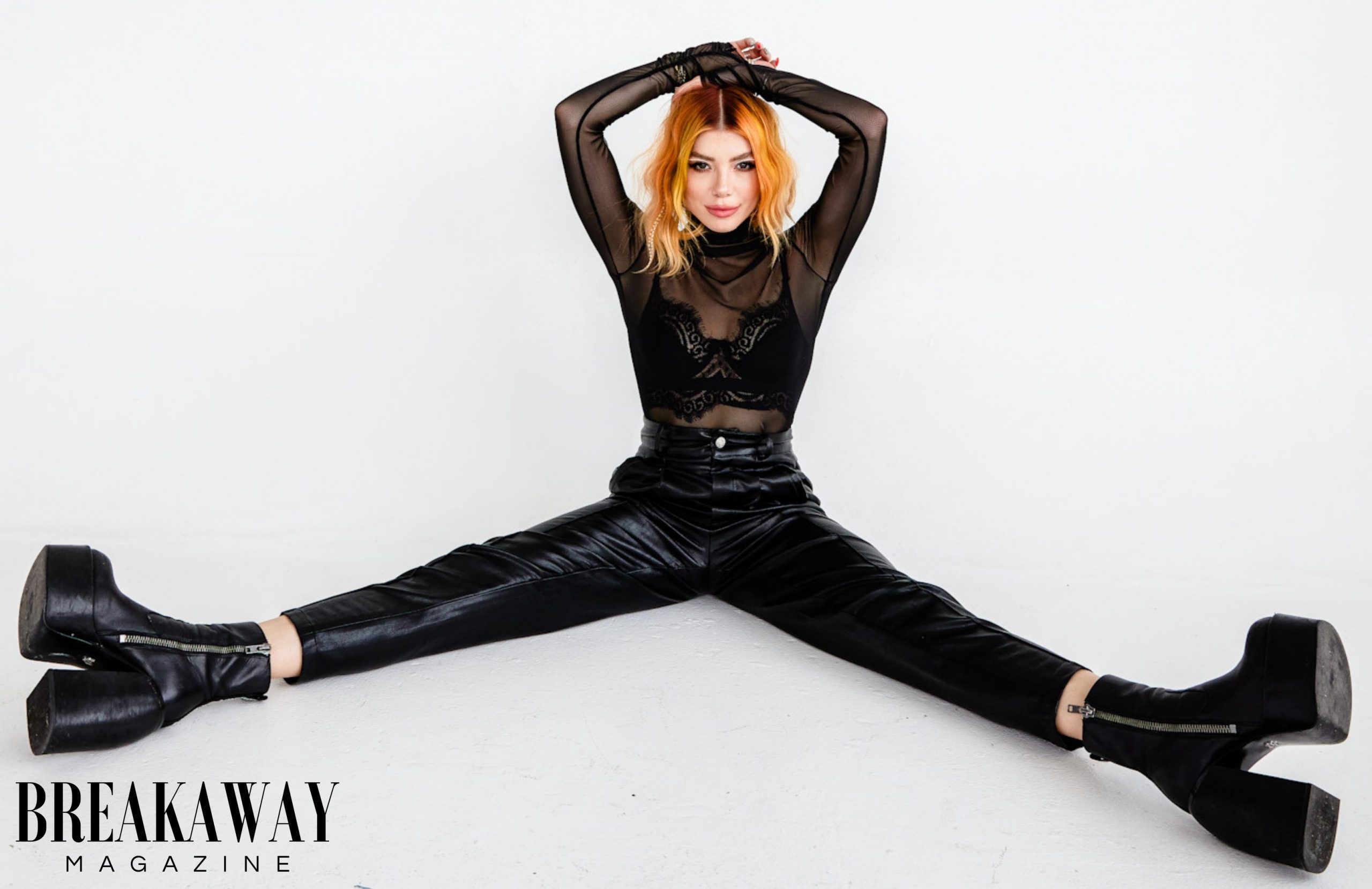 "Things didn't just happen for me and it takes a lot of hard work and sacrifice. I think a lot of people see professionals on social media and think "oh I can do that," but they don't see everything that went into it or all the work behind the scenes. It does require a lot of sacrifice, perseverance and you have to put in the time."
In April of 2015 Larisa opened her first salon in Studio City at the age of twenty-seven. Larisa's passion of being behind the chair creating art on her clients is truly what keeps her passion alive. After owning it for three years, she decided to move to a boutique style salon due to a very fast paced lifestyle where traveling became a very big part of her life. Working with the world's best brands has taken Larisa all over the globe as a travelling educator sharing knowledge and teaching her techniques to professionals in her niche.
Larisa is an advocate for giving back to her industry. She believes showcasing her techniques isn't going to hurt her, but instead elevate her as an artist because it motivates others. Larisa hopes for you to sit in her chair one day at her salon, allowing her and her co-artists (Addie Lourene & Katrina Valenti) to create hair magic like you've never seen before!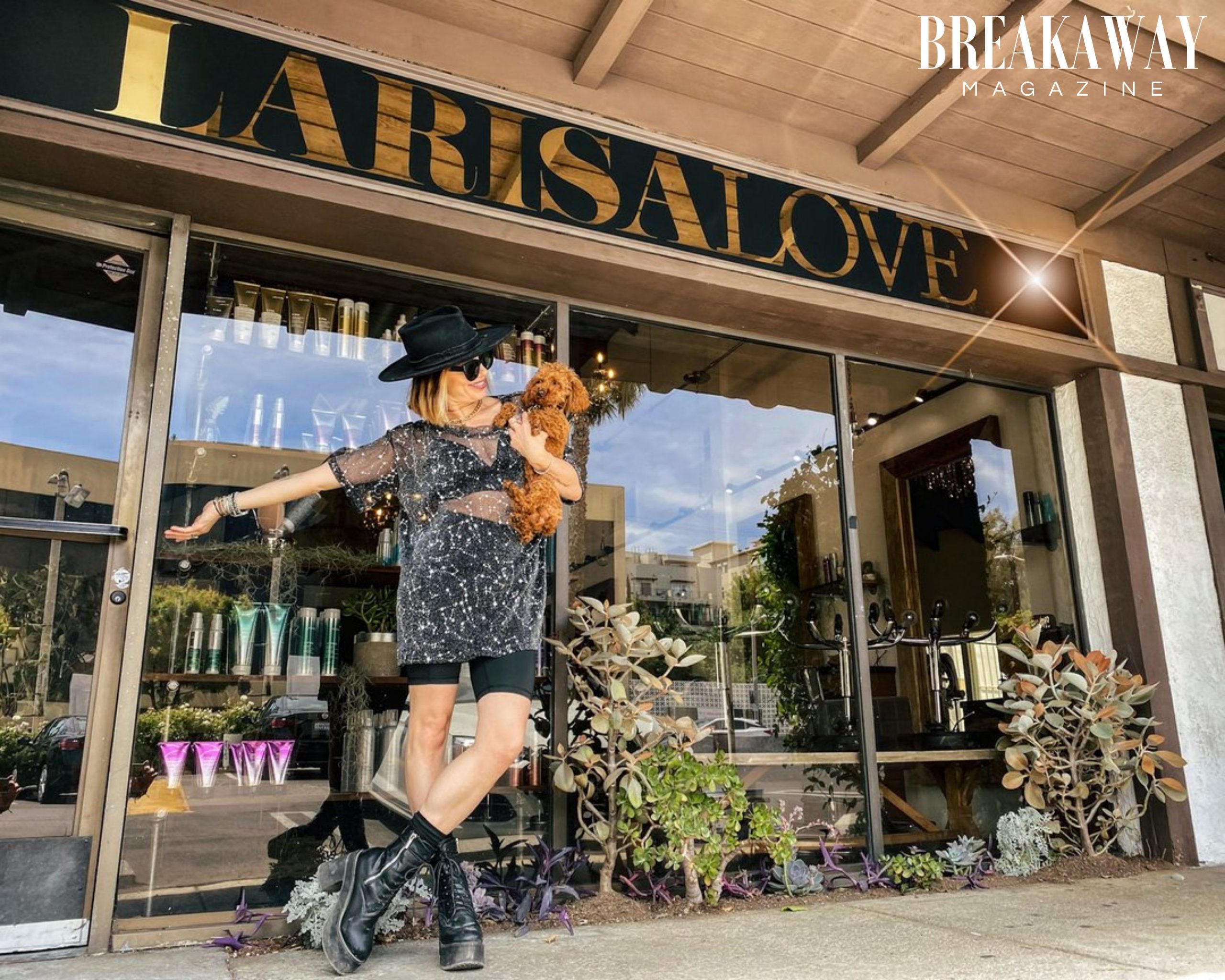 Larisa's tagline is Do What You Love and she puts in the work to teach these lessons every day. When you have passion for what you do, you are compelled to challenge yourself in achieving your vision. Larisa is always encouraging others to chase their dreams and live their best lives. She wants to see others succeed in their chosen fields, no matter what that looks like. Larisa believes that adding more love to everything you do will not only bring you success in business, but all aspects of your life. By carrying and radiating that success wherever you go, you will ignite others along the way.
Larisa has had many roadblocks in her life, but she envisioned a future for herself. She knew who she wanted to be and what type of life she wanted to have. With baby steps through trial and error, she slowly paved the path toward the future that she always dreamed she would have.
"For anyone that is in a rut, that are burned out or that are barely starting their careers please know that it's OK to not know how to get there. I believe in you, just like I believed in myself."
You can't let anyone, even yourself, take away your drive and belief in you. When you love what you do, it will create more opportunities, and in turn, you gain more growth. Larisa sacrificed a lot to get to where she is today including friendships, family and many other things in her twenties. Doing what you love will light a fire under you, but it will also make you work harder. It's completely normal to have a passion, while at the same time still thinking it feels like hard work. Have goals so strong that obstacles and failure only act as motivation to work hard and make your dreams into a reality. As you progress on your goals daily, they will seem much more reachable, even if it may seem so out of reach now.
"Depending on where you want to be in your career will depend on how much you have sacrificed. If you're not willing to sacrifice you're not necessarily going to get to where you want to be in your career. Don't give up just because you may struggle and things get tough. Quitting is the easy way out. To be the best, you can't take the easy way. If you don't have the passion, it will take a toll on your body, mind and soul."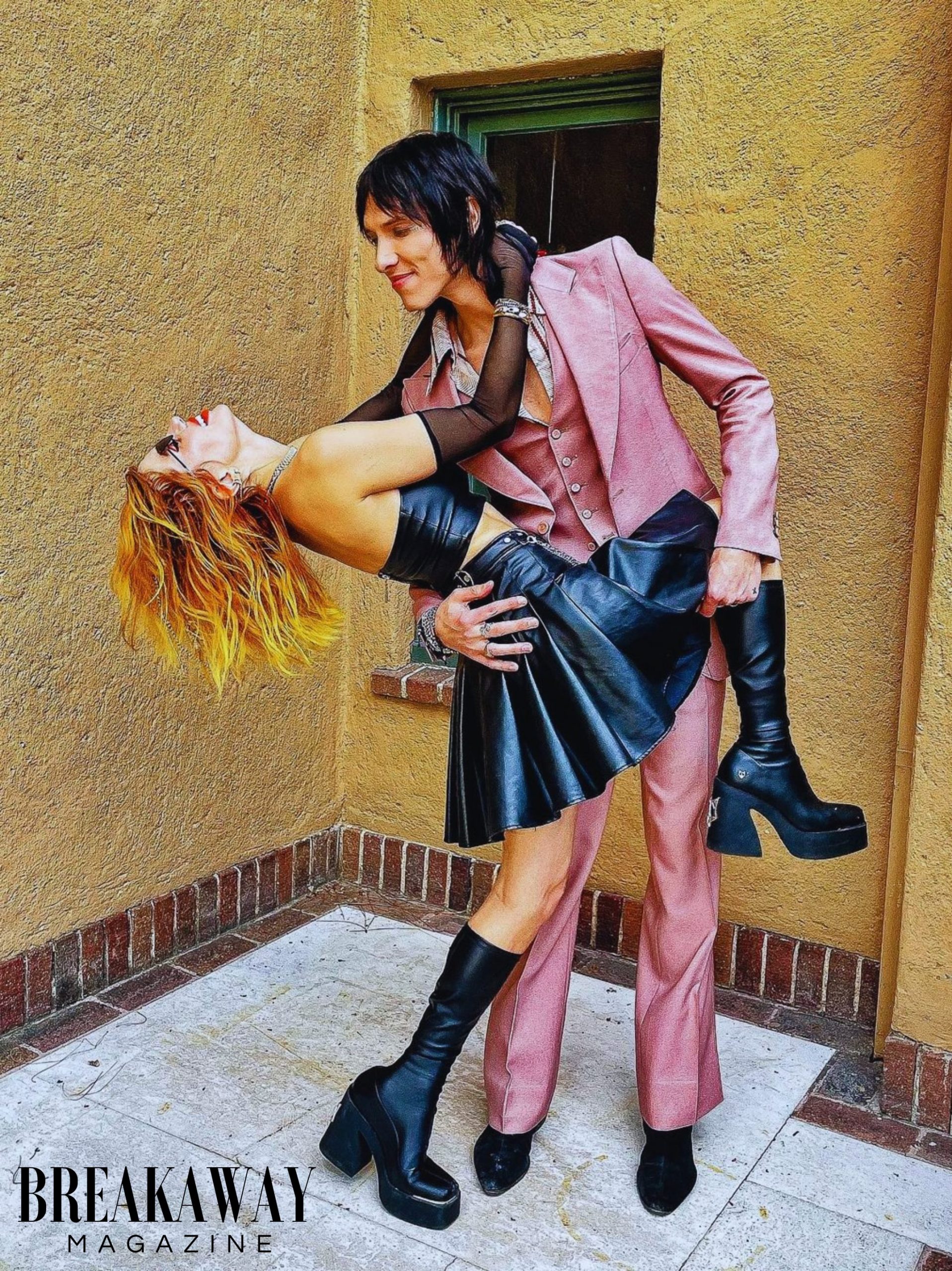 Truly embodying her name, Larisa has found true love in her personal life as well. She is engaged to her best friend and soulmate, a rock star in his own right, musician Sebastian Danzig of Palaye Royale. A true romantic who is always lifting her up and letting her soar.
"Sebastian and I are both living the exact same life; just in different industries. We are very understanding of each other when we are away from each other touring, even though we miss being in each other's company."
Larisa has grown her career to an amazing extent. She has chosen to rise above her challenges and learn from moments she had no control over. She dares everyone to do the same. Having the right mindset and attitude can truly change your life. Larisa is ready to take the world by storm whether she is creating outstanding hair art or inspiring her fellow hair artists to elevate and improve their skills to even greater heights. Her entrepreneurial pursuits have even led her to design her own apparel and accessory line for professional stylists so they can show the world their true sense of style while showcasing their love for their artistry. Larisa is a voice for those who want to be their own boss and a source of inspiration for those who want to chase their dreams. As she continues to flourish, she will surely continue to share her secrets— and we are all grateful for it.
For more information on Larisa Love, her salon and her fashion line visit her official website. Follow along with Larisa as she shares incredible hair tips and business advice on her Instagram @LarisaDoll
---