Through harnessing the power of art to bring about a positive change, Lissa Mel's vision continues to evolve. From her groundbreaking work as an artist to a gallerist showcasing emerging artists, Lissa aspires to make a meaningful impact. She has embraced a resilient mindset that spreads positivity to others in hopes of creating a ripple effect of goodness in the world. Her story serves as a reminder that creativity knows no boundaries and the human spirit is an unstoppable creative force.
Surrounded by a diverse and multi-ethnic population, Lissa spent her early childhood in the heart of Central Asia in the capital city of Tashkent, Uzbekistan. This cosmopolitan hub is surrounded by a rich tapestry of cultures, languages and traditions that dramatically influenced her abstract philosophical art. Her mother played an instrumental role in nurturing her creative side. As a visual artist, she taught her how to draw realistically when she was just four years old. This initial encouragement paved the way for a lifelong passion for art. As her skills continued to develop, Lissa found herself drawn to the works of renowned artists like Vincent Van Gogh. At just six years old, she created a large-scale painting inspired by Van Gogh's Sunflowers, a testament to her budding talent.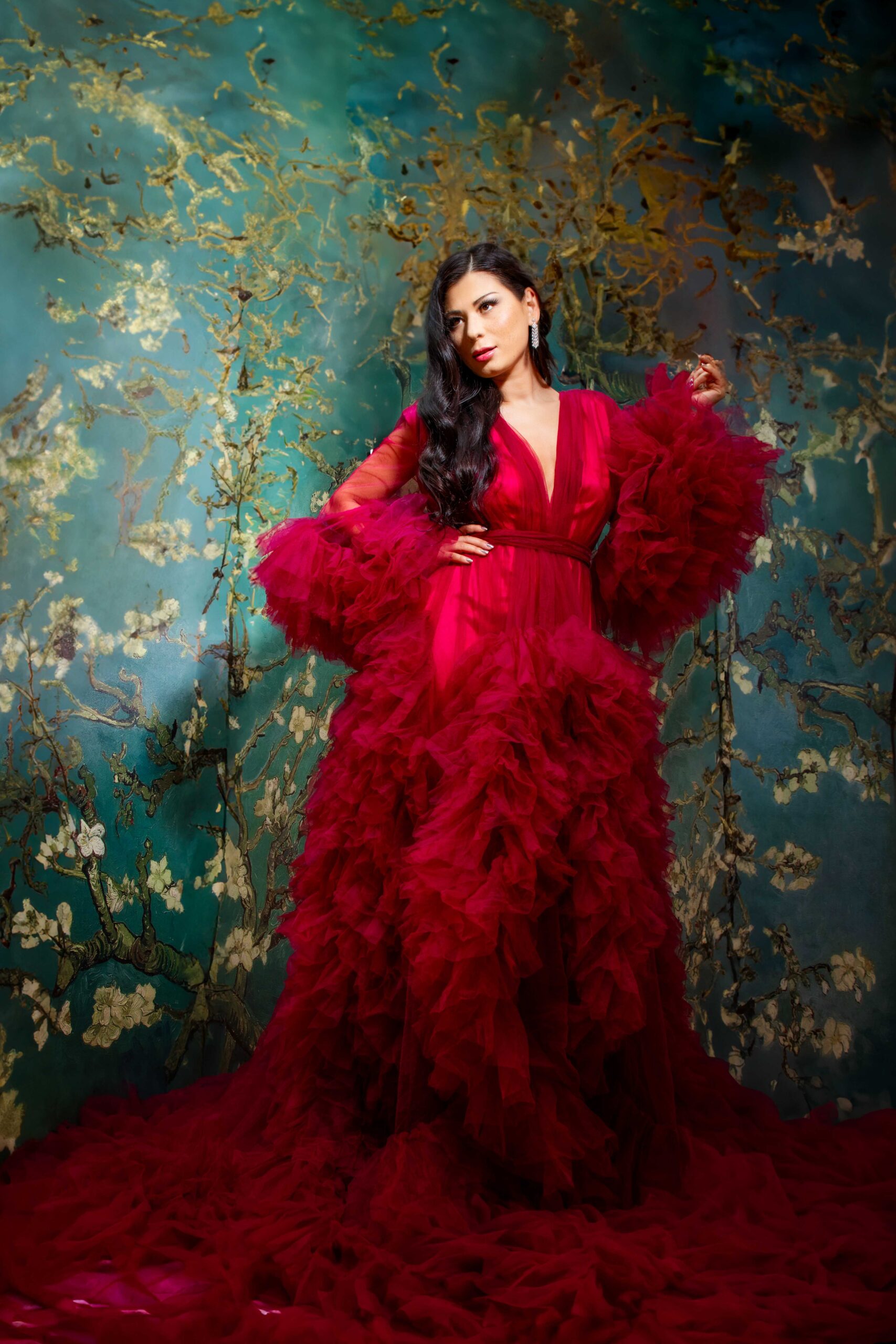 The Art of Athletics
When Lissa was ten, her family made a life-altering decision to move to Tel Aviv, Israel. Adjusting to a new country and culture wasn't without its challenges. Lissa was able to find solace in physical performance. With both her parents being professional athletes, it was only natural for her to be drawn to this field. She excelled in gymnastics and long-distance running. For two years in high school she underwent intense training with a renowned Israeli championship trainer and participated in numerous competitions nationally.
The skills she acquired taught her the dedication and discipline required to succeed in any chosen field. Competition fueled her drive to surpass her own limits, all on her own terms. "Setting new goals and achieving them, much like crossing the finish line in a race, gives me a deep sense of fulfilment." Her love for the art of athleticism continues to influence her work. To Lissa, the human body is a vessel that reflects the graceful choreography of the natural world. Her paintings incorporate the beautiful expression of the harmonious interconnection between feminine and masculine energies.
Exploring the World of Art in Tel Aviv
In the face of war and terrorism, art stands as a testament to our unwavering humanity, unyielding and unbreakable. It was in Tel Aviv where Lissa'a artistic journey truly blossomed, as she committed herself to creating art daily. Through the exploration of the city's beautiful museums and galleries she gained exposure to international art. "Tel Aviv is teeming with culture. It is more diverse than many people think. The people's hospitality and warmth continued to astound me. I found immense inspiration through my experience of living there and my heart breaks at the horrific current events unfolding."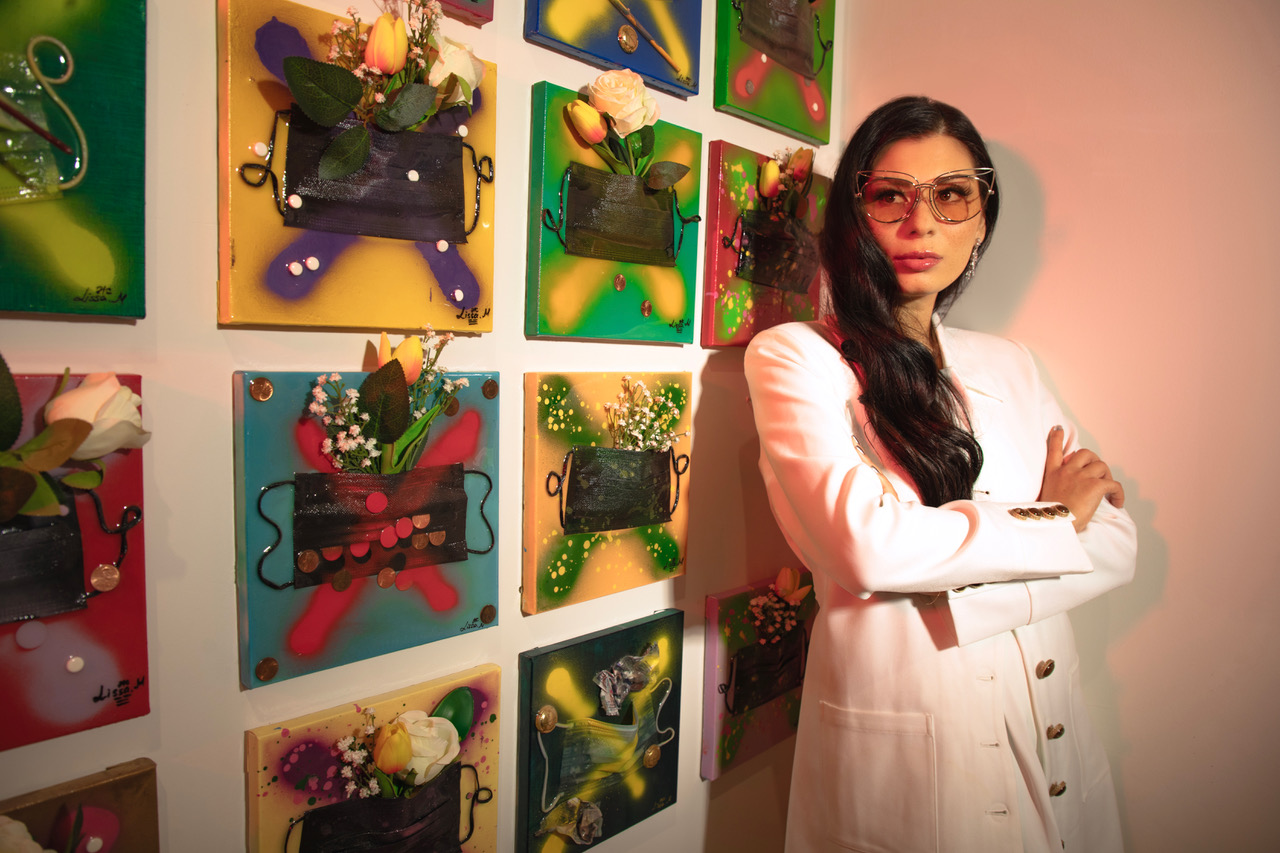 At the age of twenty, she enrolled in Mahon Avni College to study art where her three years of artistic education would prove to be transformative. Lissa honed her skills, immersing herself in various disciplines including anatomy, drawing, painting and color theory that expanded her creative horizons. During her second year of study, a momentous opportunity presented itself when she had the chance to showcase her artwork at the prestigious Bat Yam Museum of Art. Since then she has honed her skills and taken endless risks working with different materials and mixed media. Over the past three years alone, she has produced over two hundred pieces of art.
The Evolving Artistic Vision
Her art captures the vibrancy of the natural world, influenced by the bold colors she saw growing up in Tashkent and Tel Aviv. Her distinct, multicultural perspective explores Feng Shui and the interplay between yin and yang. Through deep meditation practices she delves into the intricacies of matter on a molecular scale. We are all energy beings so we all need energy healing. In order to raise the vibrational energy, she incorporates sacred mantras and positive affirmations so that each piece can elevate human consciousness. In 2022, Lissa fused painting and fashion to launch Loren Marie, in order to make her work more accessible.
Art has the power to inspire, uplift and heal. Like a flower that radiates peace, happiness, brightness, optimism and healing energy. "During my life, I faced countless obstacles that tested my resilience. At the same time, it provided me with an incredible chance to develop inner growth and strength." Just as a flower emerges from the earth, her series Flowers of Devotion conveys the idea that even the most adverse conditions can give rise to something as exquisite as a blooming flower.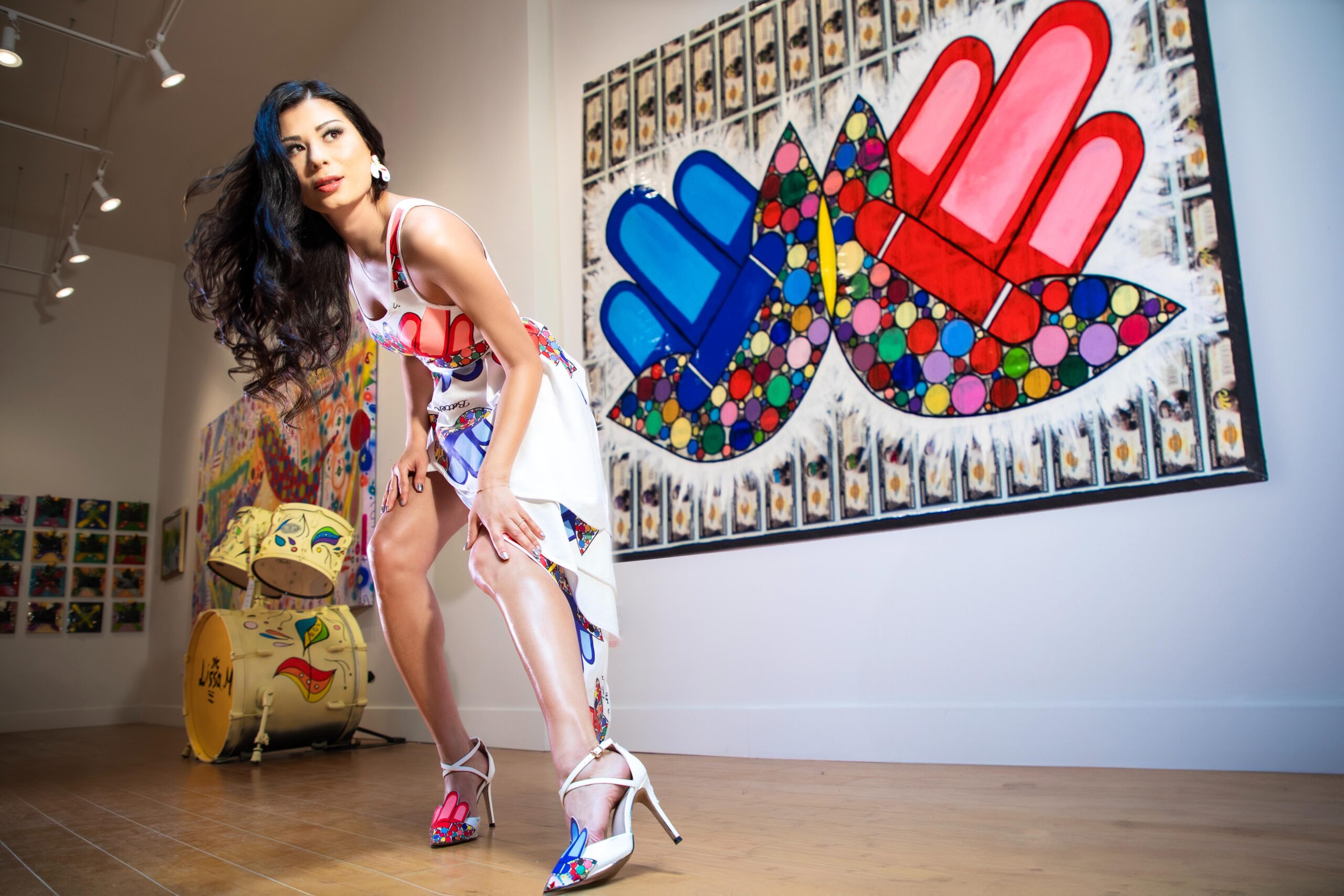 Her art and life experiences have instilled in her the importance of giving back and supporting others. In Santa Monica, she has established an art gallery and educational center for aspiring artists. The Messengers Gallery serves as a platform for up-and-coming artists to exhibit their work and enhance their visibility. "It is gratifying to witness these artists discovering their unique voice and being acknowledged by a broader audience."
Lissa's biggest goal is to build art schools that are inclusive and affordable, allowing children from all socioeconomic levels the freedom to unleash their creativity and excel. "I strongly believe that art should be accessible to every child, as it possesses therapeutic benefits, aids in stress reduction and cultivates creativity." Drawing from her own personal experiences, Lissa understands the profound impact that parental support and encouragement of art can have on a child's artistic development, empowering them to reach new heights.