Paul Lamar Hunter's story will inspire you to never give up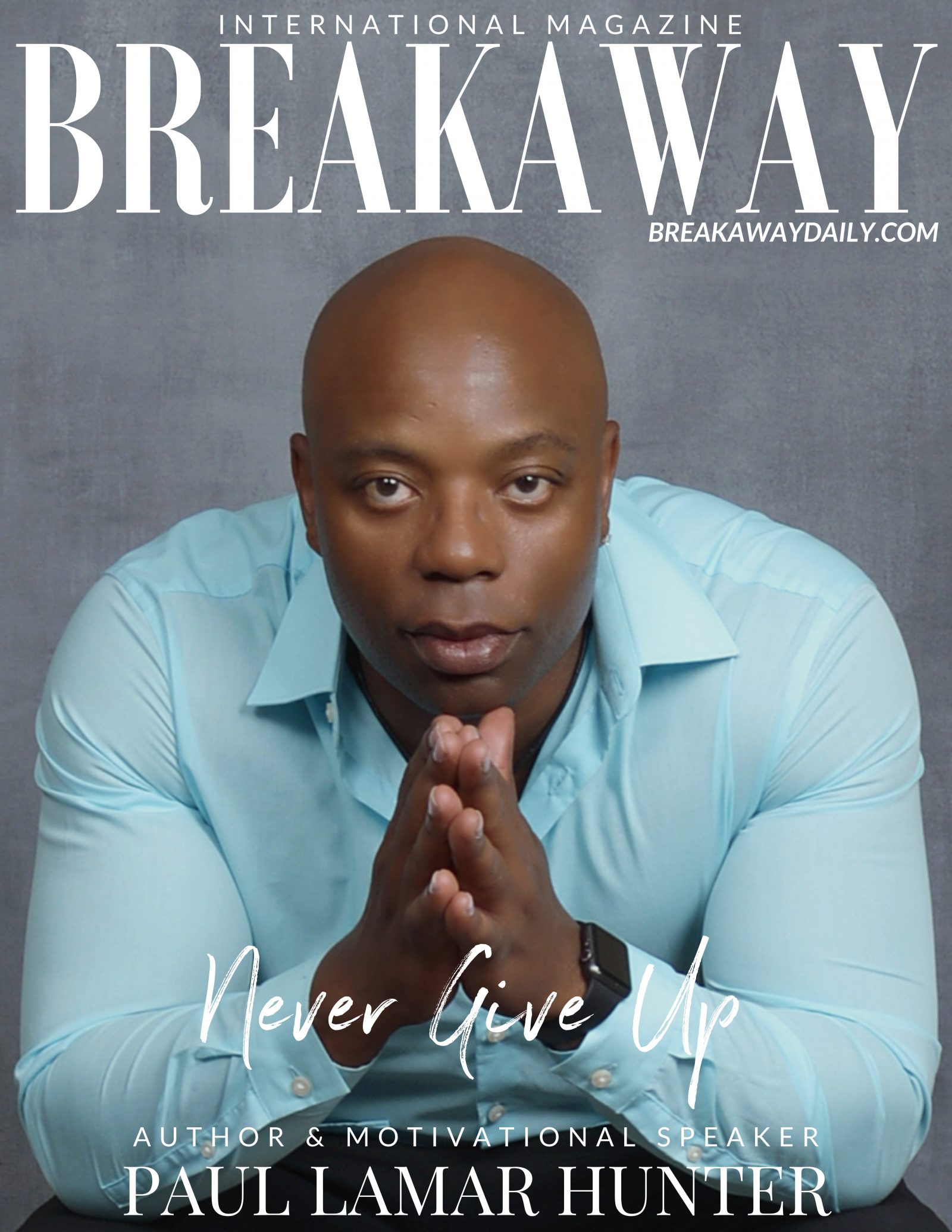 Paul Lamar Hunter grew up in a two-bedroom house with twenty-one siblings, often without enough food, clothes or space to sleep to go around. Despite this, he's overcome the perils of poverty, neglect, abuse and family dysfunction to become the first in his family to earn a college degree. His story is proof that it's not how you start, it's how you finish. The proud father of four shows that neither limits nor lineage determines the quality of one's life. Though adversity changed the trajectory of his life, his touching story about personal triumph and beating the odds will inspire you to persevere.
Born in Racine, Wisconsin, Paul has faced one obstacle after another. His life can be compared to running a marathon on treacherous terrain. His iconic mother, the late great Louise Hunter, was the matriarch to twenty-one children (all born within twenty-one years).
"We were poor. We received food stamps from the government. Even though my parents worked, we had to improvise to survive. My mother was then forced to take care of us on her own as my father died in a car accident when I was eight years old. We grew up in a house where there was insufficient food, clothing and money to take care of us. We ate a lot of beans, cornbread and ramen noodles. We sometimes relied on the breath mint Certs as that was all we had to eat. We used the oven to heat the house because the gas was disconnected many times. There were times when my siblings and I not only shared clothes, we also shared toothbrushes. There were insufficient places to sleep and we would have to resort to sleeping on couches or the floor. We lived in a two-bedroom house until just before the fourteenth child was born."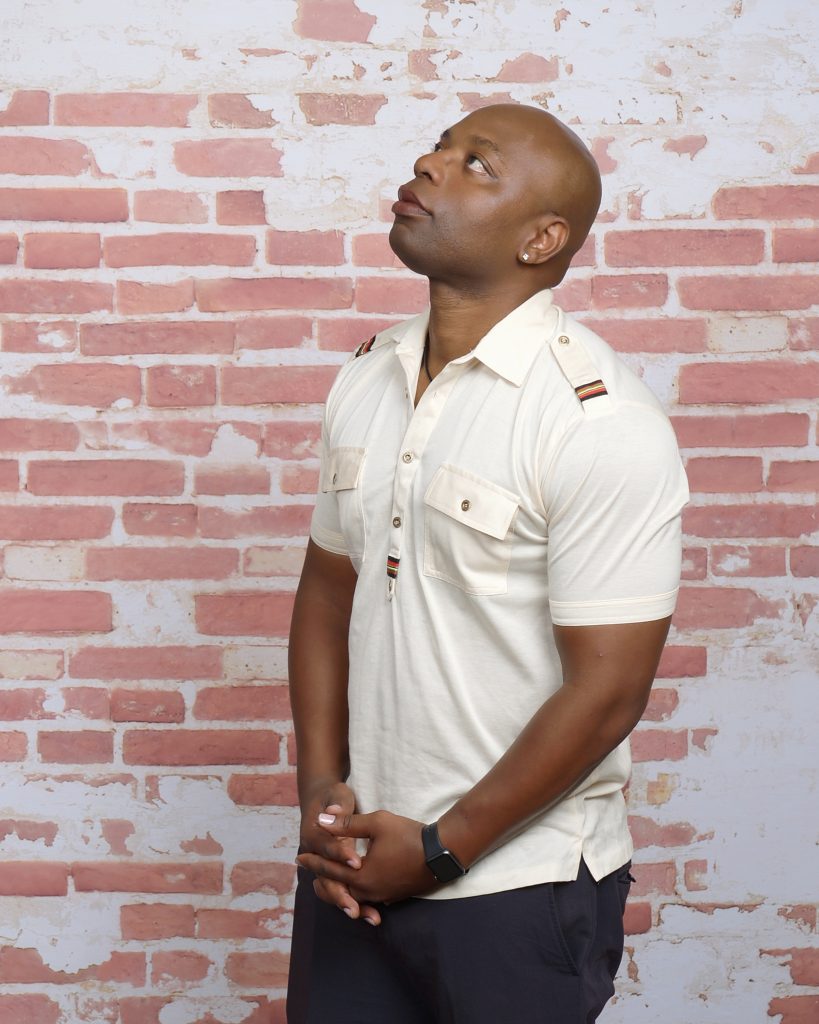 In his autobiography, No Love No Charity: The Success of the 19th Child, Paul sheds light on the traumas his family has dealt with in the hopes of helping other families going through similar situations. "My hope for the book is that it will help people be aware of dysfunctional issues that may occur in a family," says Paul.
In the book, Paul describes what it was like growing up in the shadow of a famous, yet detached mother who was plagued with mental illness. She was the first Black woman in Wisconsin to open a homeless shelter and her affections were focused on the shelter that she founded, rather than her children. A book about her extraordinary humanitarian work was written by Dennis James Woods titled Love and Charity: The Life and Story of Louise hunter and the Love and Charity Homeless Shelter. "She was on a mission of faith," says Paul. "She devoted so much of her life to the less fortunate that we didn't get to see her often. Despite her absence, it motivated me early on to carry forth the principles of giving back."
"The community of Racine was very good to us. There were times when we didn't have Christmas gifts and we received them from the community. They were there for us when we were going through our trials and tribulations."
Paul's book, that has also been adapted into a screenplay, has gained national attention by Ebony magazine, Tavis Smiley, Tom Joyner, The Armstrong Williams Show, The Johnnie O Gospel Show and Fox & Friends. In 2019, Paul was joined by some of his siblings as they appeared on the TV show Face the Truth hosted by Vivica A. Fox.
Paul was mostly raised by his siblings and they were instrumental in cultivating his attitude toward education. "My siblings sacrificed for us," explains Paul. "They had to get us to school, make dinner, help us with homework. I am forever grateful for them." Within this extraordinarily large family, and all of the stressful dynamics associated with a clan of this size, Paul was the first in his family to earn a degree.
"When I graduated from Washington Park High School in 1990, I followed in my parents footsteps as they were both high school graduates," recalls Paul. "I was on cloud nine because even that was a huge victory for me. I thought this would be the highest form of education I would ever be able to obtain. However, due to the power of positive mentors in my life, I was then able to climb the ladder of success by surrounding myself with people who helped me to receive my Associate of Applied Science in Supervisory Management in 2005, from Gateway Technical college. I was in a program called the Division of Vocational Rehabilitation. This program is through the Department of Workforce Development, and it helps people who face barriers to employment, and it pays for job training through education. It also helps people who might have disabilities as well."
Paul had an associate's degree, a family and a job as a production worker at the Chrysler engine plant in Kenosha, Wisconsin. Then in 2010, the company shut down and moved to Mexico, leaving Paul a displaced worker. He entered the Trade Readjustment Allowance program, which paid for additional training for displaced workers. It was then that Paul saw this as a tremendous opportunity and a gift from God to be able to continue his education. He now had a chance to pursue and attain the unattainable — a college degree.
"This program was through Workforce Development, and it paid for me to attend Upper Iowa University. In 2012, at age forty-two, I became the first in his family to earn a college degree — a bachelor of science in business administration. My mother saw me graduate and it was an unforgettable moment.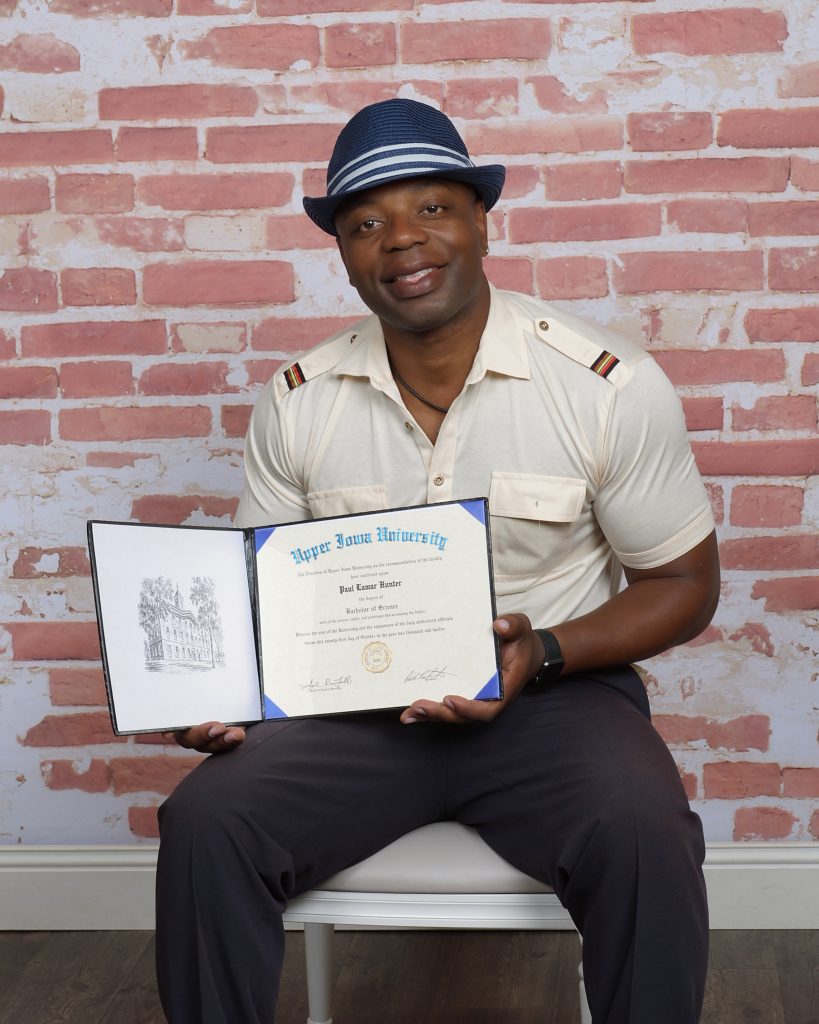 "I pursued a degree to give hope to my family members and people who are downtrodden. I wanted to lay the foundation and open the door for my other relatives to go back to school. I wanted to represent my siblings on a college campus. Now, my nieces and nephews have received their degrees. The Hunter family survived! We adapted and we overcame!"
Paul is proud of his academic accomplishments, but just as honored to have coached a fifth-grade basketball team (The Magic) in a championship game to a comeback win from nine points down. It is his work as a mentor to the youth in his community that truly empowers him. He hopes to empower young people to take the necessary steps to pursue excellence and become better students in the classroom as well as productive citizens in the community. Paul hasn't forgotten where he came from. As a leader in the community, Paul commits to reinvestment in the inner-city by going to churches, schools, prisons to speak with young men and women. "I am enjoying my life because it allows me to speak to at-risk students in schools or detention centers. If my story can encourage just one young person, then I have accomplished my goal."
An "at-risk" student is generally described as one who, by virtue of his or her circumstances, is academically disadvantaged, disabled, of low socioeconomic status, an ethnic minority and/or involved in family dysfunction. Paul's tragic background clearly painted him as "at-risk," yet in his later years, he triumphantly overcame the dismal odds against him. In many cases, at-risk youth have no positive role models to emulate. This is why exposure and mentoring programs are such a vital piece. No matter what challenges or disadvantages you face, you can make it.
"I was able to flourish as I had positive mentors in my life. In order to stay motivated, I believe people need to surround themselves with positive people who will encourage them to reach for the stars and that can help cultivate a positive attitude of change. With a positive attitude of change you can become a free critical thinker. When negative thoughts vanish, you are not displaying negative behaviors in society."
Paul says that there are many programs in place for people who might not have the financial means to take on going back to school or furthering education, especially in this climate. "In the city of Racine, there is a program that helps pay for education due to many people losing their jobs due to COVID-19," explains Paul. "The WIOA program will provide career training for people in the community. It is imperative that people make contact with their local Department of Workforce Development or contact their city officials who can lead them to a variety of organizations that have the funding to assist people during this pandemic. Alamo Colleges in San Antonio, Texas are partnering to pay students to attend college through their Earn While You Learn program. Students will receive $450 a week to attend college. There are similar programs in other cities, but people must search and be active to find the information that can make their life better for them."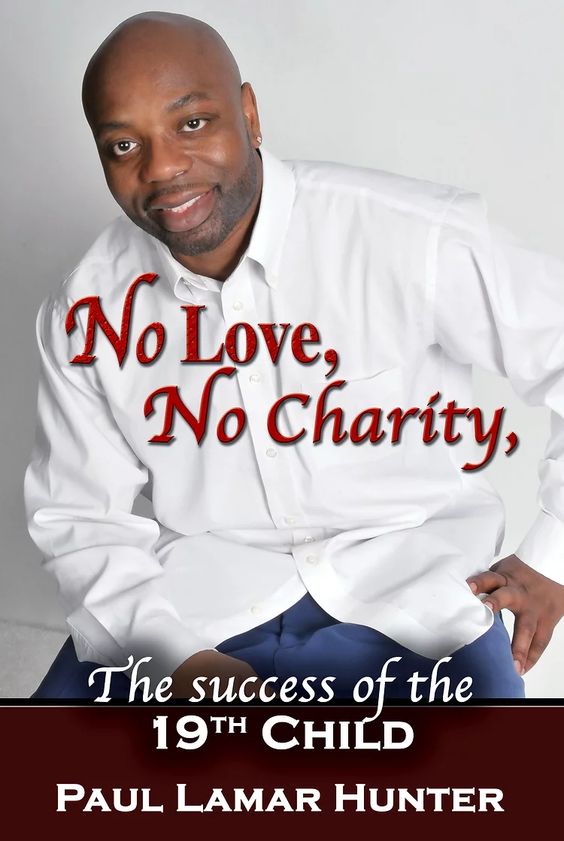 Paul is an example of how we cannot limit ourselves. The strength to succeed is within all of us. We all have the power to win and to be the best we can be. People can come out of anything with hard work, determination and a positive attitude. When you believe that you can, you can do it. Paul encourage others to look forward to a positive future, despite what they have dealt with in their past; only then can you break free.
"No matter where you come or the path that we have walked, always believe in yourself. No matter what disadvantages we face in life, always put your purpose above your circumstance. Think big, speak big, dream big, live big and never give up!"
For more information on Paul Lamar Hunter, visit his official website. No Love, No Charity: The Success of the 19th Child is available from Amazon and wherever books are sold.

Breakaway Magazine
Breakaway Magazine is an international, independently published magazine and online platform featuring inspiring and empowering stories from around the world. Through diverse voices from all walks of life we feature inspirational people and their stories. Every story shines a light on barrier-breaking entrepreneurs, artists, creatives, visionaries, innovators, humanitarians and ordinary people who achieve the extraordinary. "The magazine reaches millions, connecting with an audience interested in more than just the trend, but the deeper meaning." - JB Livingston, Founder/Editor-In-Chief. Read more on our about page.