Olga Korsak is a Canadian actress, former Olympic figure skater and singer/songwriter. Olga co-wrote, produced and starred in the award-winning horror drama Unmasking, a film to support mental health awareness. She has also appeared in the Amazon original series American Gods. Her most poignant role is in Junga Song's The Petrichor where art imitates life through her performance as a retired figure skater who decides to pursue her dreams again. Written, directed and produced by women; The Petrichor is not just another movie about overcoming adversity. The gritty and inspiring story successfully encapsulates the raw pain and self-determination required to move from a place of weakness to one of strength. It is a poignant reminder that dreams can be brought to life at any age and obstacles can be conquered through inner strength.
Olga portrays Maya, a former figure skating prodigy whose desire of becoming a champion are brought to an abrupt end by personal tragedy. Taking inspiration from her skating idol Igor Rusky, her dream is reawakened, and at age thirty, she embarks on an arduous journey in pursuit of her goal to return to the ice and compete again. As she starts her skating career again, she is overcome with the painful memories of her past and develops a unique form of visualization, placing Igor Rusky into her old memories to replace pain with inspiration and giving her a chance to pursue her dreams. The film also stars Diane Newling, Dave Walpole, Amy Tremblay and Alexey Serebryakov.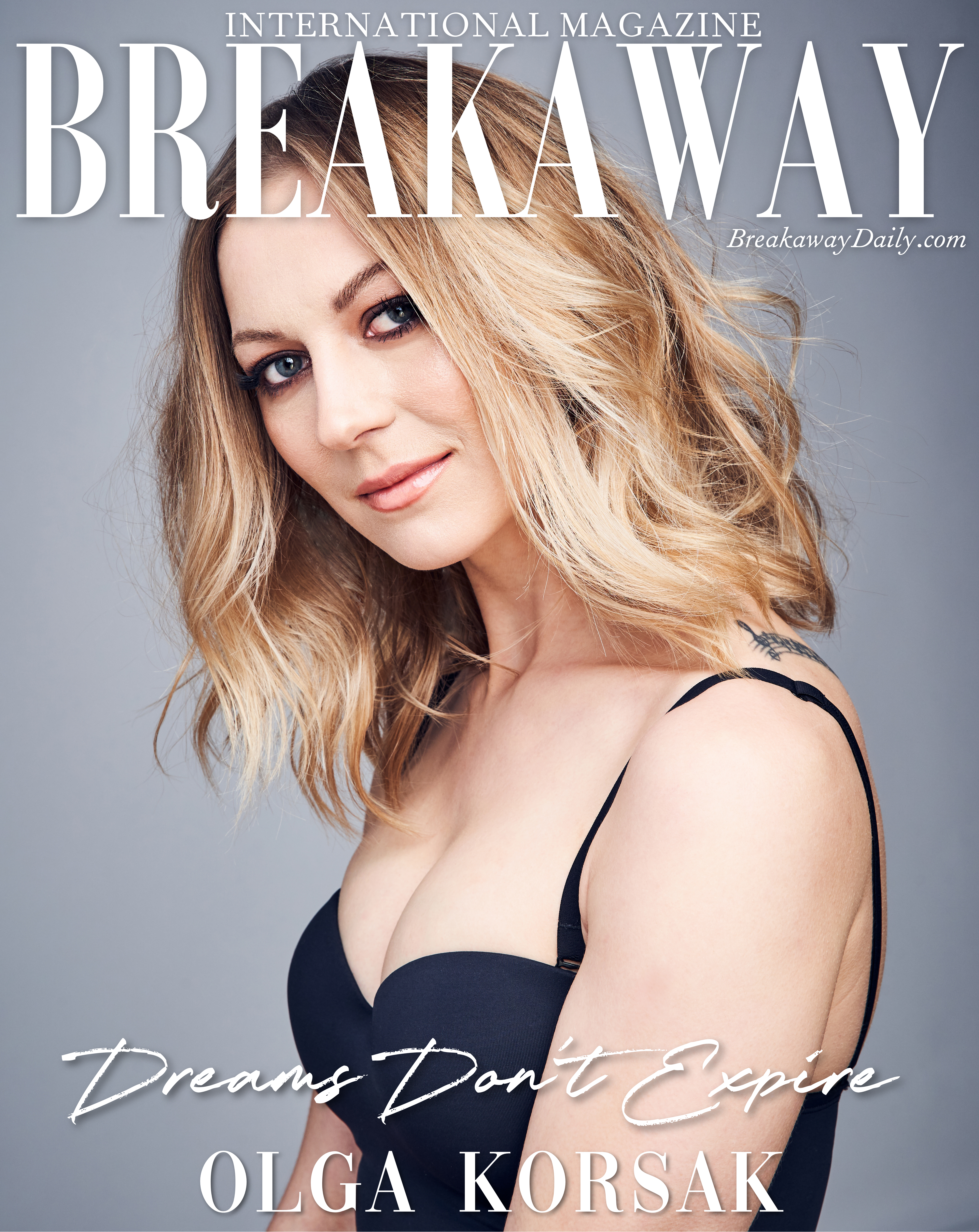 Olga was the perfect choice to portray Maya, as their stories bear stark similarities. Dedicating her whole life to fulfilling her dream of becoming an Olympic medalist, Olga was the Latvian figure skating champion. "I received my first pair of skates when I was six. My brother was playing professional hockey and I wanted to be on the ice like him. One Christmas morning my mom sold her winter coat to buy me a pair of skates. The next twelve years of my life would shape who I am now. I would learn perseverance, discipline, hard work and get a taste of chasing the gold."
Olga aspired to compete in the World Championships in Calgary when her career, like Maya's, suddenly ended. "When my skating career came to a halt due to my spinal injury, I admit I felt incredibly lost and wasn't sure if I had anything left to live for." Thankfully, that spark in her was reignited again once she found other ways to express herself through transitioning to acting and singing. That familiar feeling of having a goal to work towards helped her find herself again. "When I first read the script, I couldn't believe how there were so many similarities to my own life and experience. I started acting later in life. It was a blessing in disguise that this role came around at the right time because in a sense it cured me in a very healthy way and allowed me to close that chapter of my life. The things I learned during my skating days helped me to work on this film and to go after things I want today."
Olga's authentic portrayal of Maya extended to the ice rink. She admitted that when she first returned to the ice in preparation for the movie, she was full of self-doubt and initially lacked confidence. She hadn't skated professionally in almost eight years, and those first couple of practices were challenging. There was also lots of training sessions during the eight months prior to production, working with choreographers and figure skating coaches to put together the skating program for the film. Just like Maya, she overcame her fears and returned to the ice learning chorography, doing jumps, spins and performing a program. Like her character, she triumphed with her blades of courage adding to the film's rawness and realness.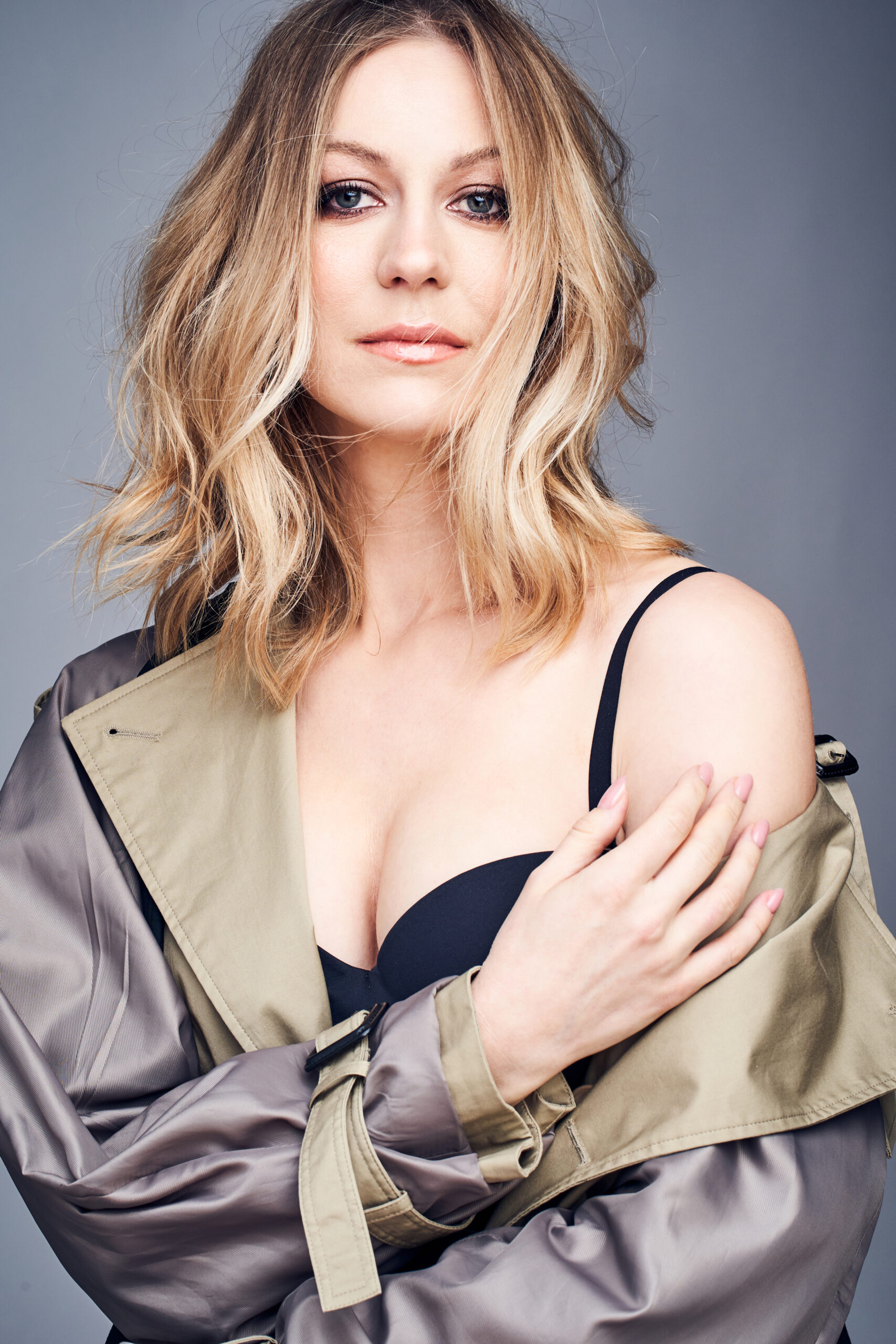 For Olga, both professional figure skating and acting have so many commonalities. She believes you have to live a disciplined life and keep your eye on your goal while being brave and allowing yourself to be vulnerable at the same time. For her, both skating and acting require you to perform, to tell a story and bring it to life in front of an audience. Filmmaking is a team effort, where with skating everything rests on your shoulders. Even though skaters have coaches and choreographers, once you step out on that ice, it is up to you. During the filmmaking process, Olga was surrounded by an incredible team, made up of mostly women.
Writer and director Junga Song also knows what it is like to chase her passion. Those stark similarities between life and art are also woven into Junga's life. Junga immigrated to Canada from Korea in the early 2000s to study film at The Toronto Film School where her talent landed her in the post graduate program at Sheridan College. Since then, she has written and directed several short films, feature films, music videos and documentaries.
Junga had previously worked with Olga in her sci-fi films Nuri: The Beginning and Artificial Selection. "Olga's journey made me decide to make this film. She is a talented and very driven actress. Eugenia Protsk was the producer on the film whom I've known her for over fifteen years. We've always wanted to make a film together. We tried to make a skating film eight years ago, but couldn't make it happen. But, when I met Olga, everything happened all at once and fall into place. It was the right time."
The title of the film is rich with symbolism. The word petrichor means the fresh smell of the earth after rain. This natural phenomenon can be compared to the emotions Maya feels in the film. With no rainfall, there's no petrichor; no sweet scent of relief reassuring us we are okay. The rain sows the harvest for tomorrow's growth. "After I wrote the untitled script, I wondered what kind of title would be appropriate. I didn't want a typical sports title. I looked at the main character, and that word came to mind. It's very symbolic of the protagonist's life."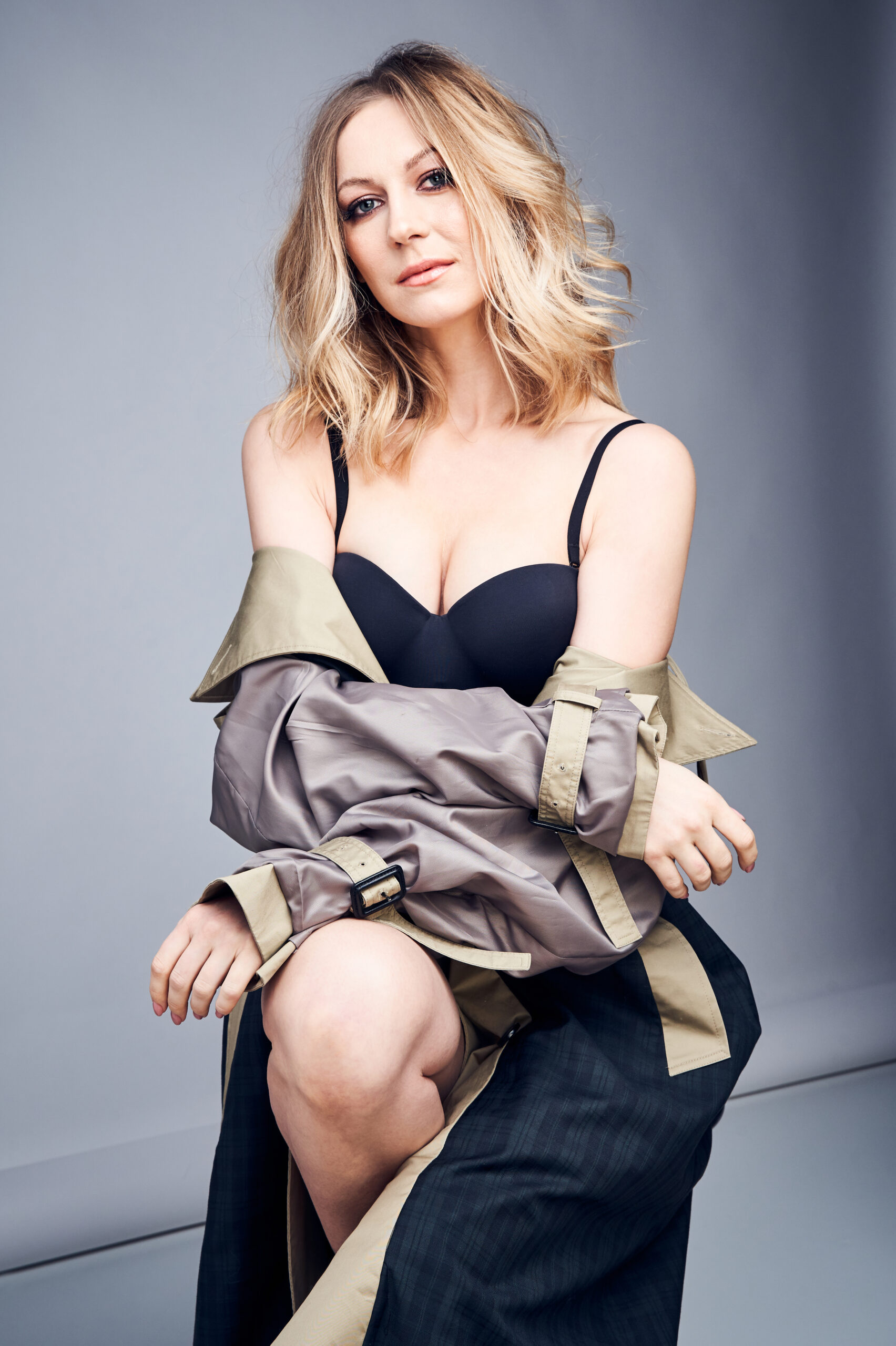 Junga's vision was to connect with audiences on an emotional level and make them apart of the film as much as possible. She wanted the audience to feel the ice on their faces. To achieve this they had many long days of shooting in ice-cold skating rinks, even doing overnight shoots in order to gain rink availability during the night. Junga's approach is unique, and you find yourself caught up in Maya's pain on a personal level. Many films show the physical exertion that athletes need to endure along their road to success, but in The Petrichor, that is secondary. It is the mental struggle that must be fought.
Maya's story is a reminder that our past pain is inextricably woven into our present and future and that our past traumas can hold us back from achieving the greatest within. This is where Junga differentiates The Petrichor from other defying-the-odds film experiences. Here the ability to confront and conquer our past traumas is primary to defeating and overcoming the barriers that stand in our way. Maya is forced to face her past and overcome her traumas; her journey is centered on her ability to change her mindset; it is a mental battle she must win before her dreams are realized. Through pure self-determination and hard work, she wins the support and confidence of both her father and her coach. 
The Petrichor is full of themes and delves into aspects many of us can relate to in the form of addiction, depression and the will to succeed. Maya's father, Igor, is described as a hard-working immigrant new to Canada. As a single father, he tries his utmost to give his daughter a better life while facing his own personal demons. Maya's father suffers from addiction, and this is something that Olga could also relate to on a personal level. As a child growing up in Latvia, she remembers how hard her mother had to work as her own father suffered from alcoholism and how difficult it was for her as a child. Igor can be seen as the predominant male figure in Maya's life and represents her past. Their relationship evolves and strengthens as they pursue her dream.
For Olga, her mom is Maya's Igor Ruskey. "My mother is my idol and inspiration." Olga describes her as one of the toughest and most inspirational people she has ever known. Whenever she is down or feeling lost, her mother has the ability to lift her spirits and help her regain her strength. Olga takes inspiration from everyone she interacts with on a daily basis and draws on these experiences to help her identify with the different characters she portrays. She loves hearing people's stories and is fascinated by the many ways people survive pain and loss yet still find the courage to stand up and keep going.
Despite the end of her skating dreams, Olga has not let anything hold her back from achieving many successes in life. She composed the original song "Not Afraid to Fall" for the film that won the best film score at the Track Music Awards. Olga's incredible portrayal of Maya saw her receive the Best Actress award at the Oniros Film Awards and the Canadian Cinematography Awards.
The Petrichor conveys the inspiring message that no matter your age or your circumstances, there is no limit to pursuing your dreams. It is a film that brings emotions to the fore, and you can't help but be affected by its brutal honesty. The film focuses on how challenging it can be to achieve a dream from your youth as an adult and the reality of standing face to face with the event that caused your dream to end. It is the realization that dreams don't expire; that they are still within your grasp if you want to reach up and grab them. You will find yourself reassessing those dreams that you have put on the back burner, and rekindling your childhood aspirations.
The Petrichor is available to stream via Amazon Prime Video, Tubi and Apple TV.