Jason Innocent is a sociopolitical artist who has successfully used various mediums to evoke emotion and inspire debate. His ability to address challenging issues through his personal lens gives his work a raw honesty. Jason brings freedom to his art in the creative process representing subject matter that evokes a sense of innocence through his use of two-dimensional flat-planed narrative resembling a child's take on visualizing the world. This aesthetic is cleverly juxtaposed with the mature content of his visual imagery. Jason's work is designed to spark a conversation and challenge social constructs.
Nothing about his art is accidental, he doesn't look for things to draw attention to his work. "Whenever I work, I think about life. My life, the state of my country. How I can improve my community?" Jason's work is often considered controversial as he does not shy away from contemporary social issues including subjects like class, power structures, poverty and established ideology. With so many social issues going on in America and the world at large, Jason's work explores stigmatization with direct references to racism, slavery, Black historical figures, egalitarianism and Afrocentrism.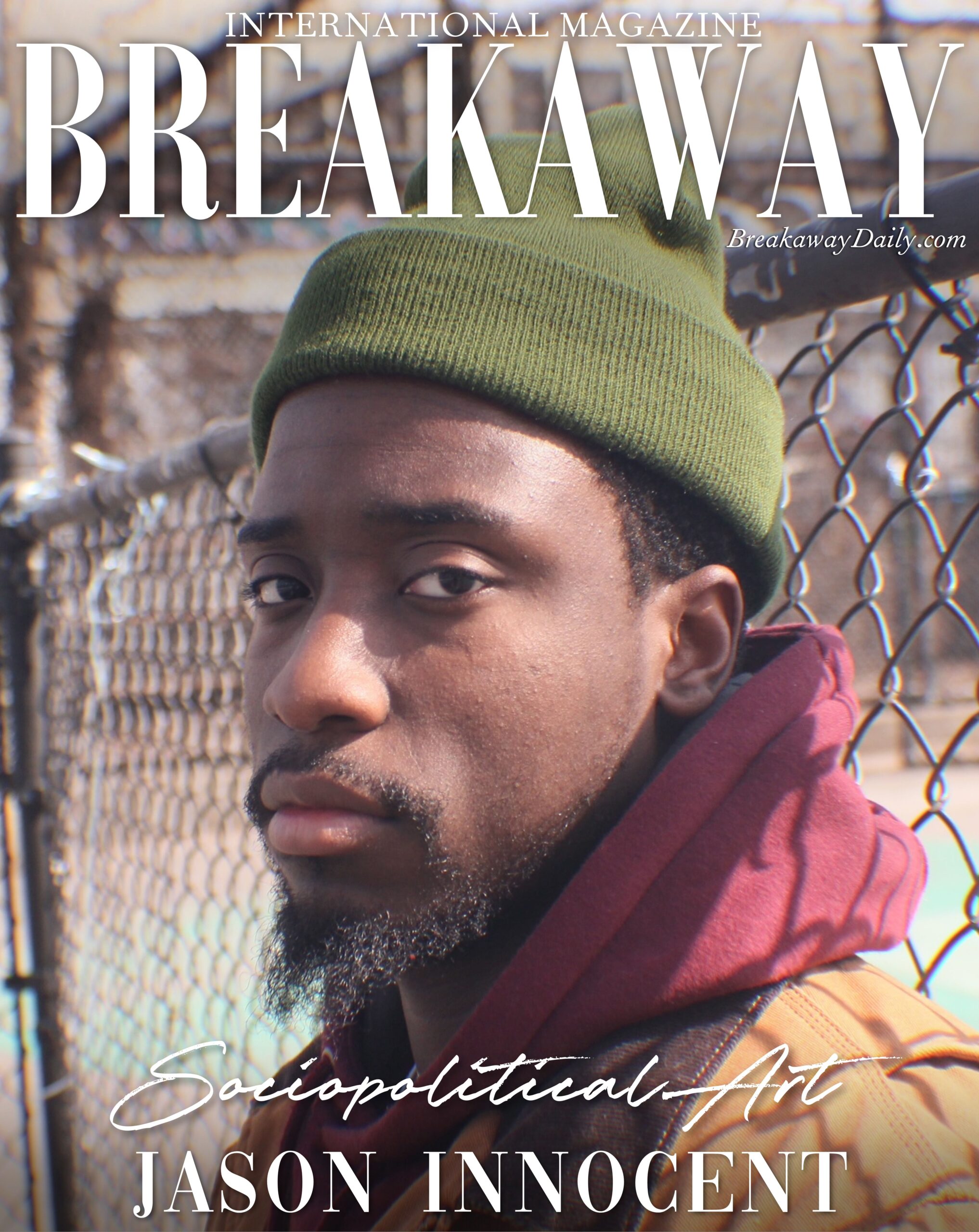 "As an artist, we have a responsibility to promote social change. Artists should address issues more directly in their works. We need more pieces like Picasso's "Guernica," it helps bring attention to the Spanish Civil War."
Jason and his brothers were born and raised in Brooklyn Prospect Lefferts Gardens by Haitian parents. The culturally diverse neighbourhood comprised of the working class and immigrant residents is where his interest in art as a form of expression first began. Innocent's influences were varied, and his paintings often seemed like a chaotic concoction of his rich cultural heritage. "I was a student of art history and world culture, visiting the museums of New York City from a young age and watching animation. I started drawing early, watching cartoons and anime on television."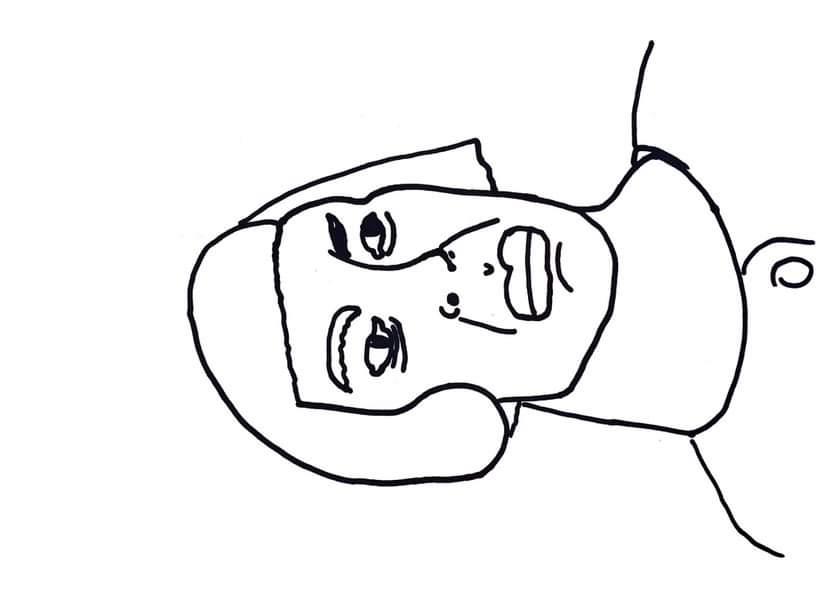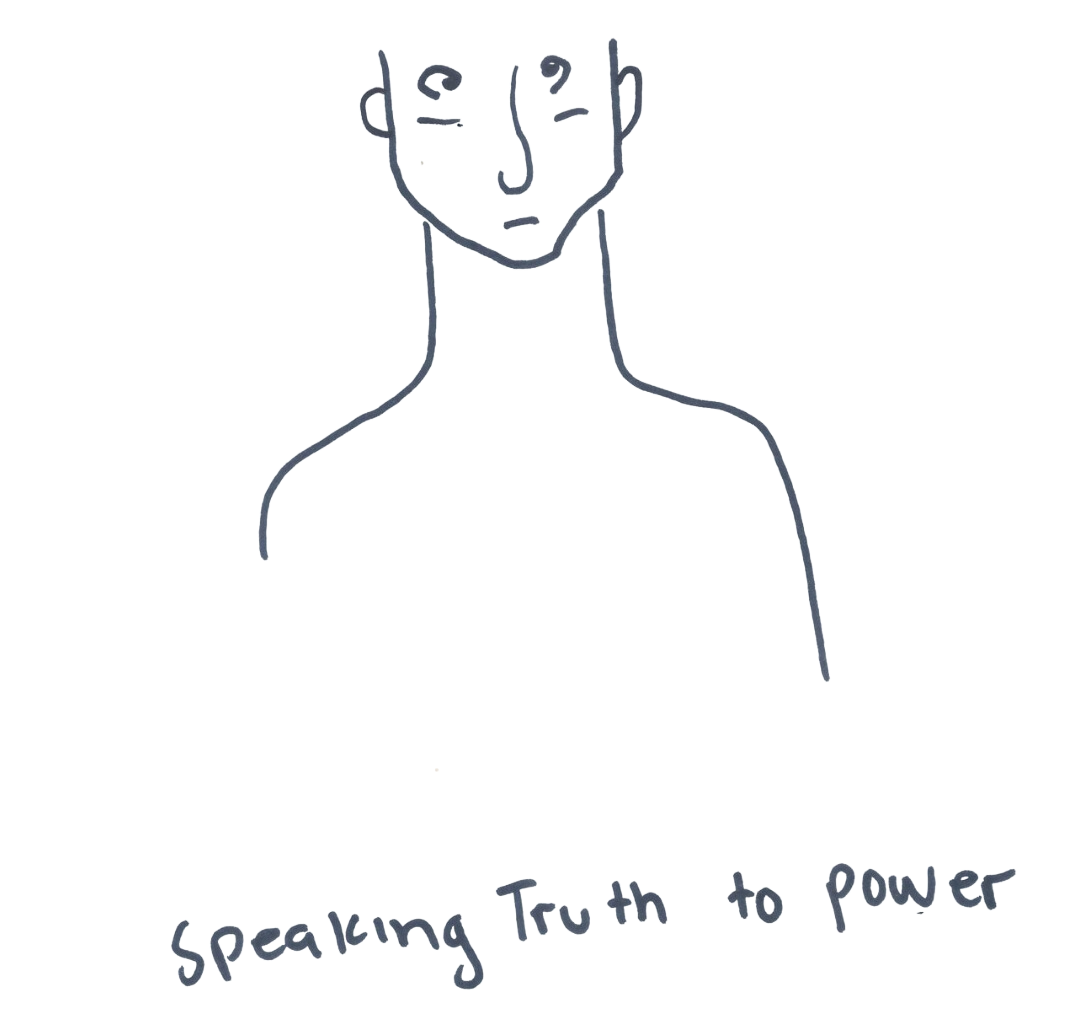 Despite having spent his childhood in poverty and with a dysfunctional family, he graduated high school and went on to business school at Predominantly Black Medgar Ever College named after civil rights leader and NCAAP field secretary Medgar Wiley Evers. "My mom kept me focused so that I did not become a product of my environment."
As his art evolved, he gravitated towards artists who combine words and images to make a statement. Children's art inspired the works of many artists, such as Jean-Michel Basquiat, Picasso, Miro, Dubuffet and Klee. He takes his inspiration from them as well as the likes of Jim Joes, Cy Twombly, Ed Ruscha and Glenn Ligon.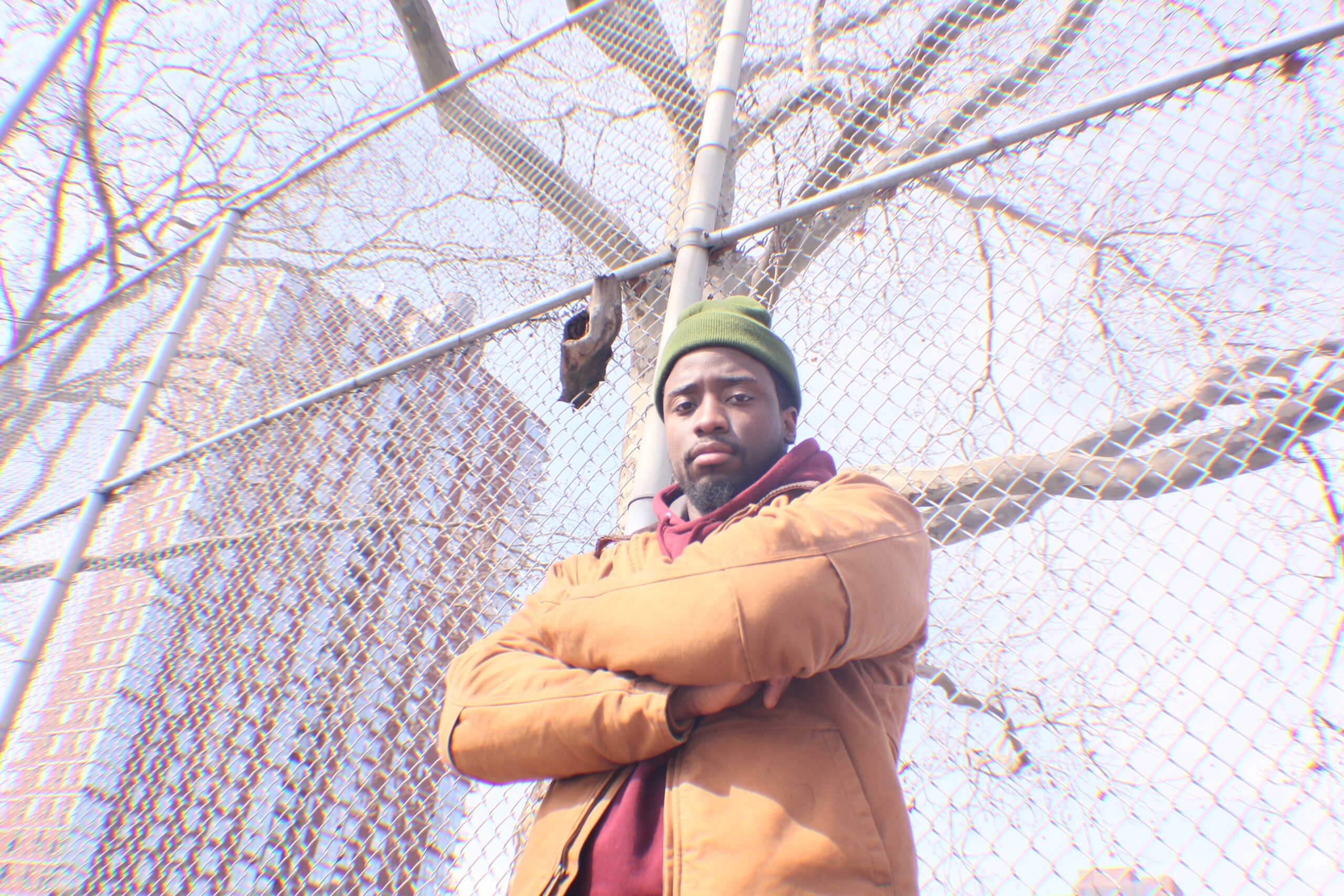 His main inspirations come from his experience. "I want to show the complexity of the Black American experience through my art. I want to express that being Black in America is more than being oppressed, more than being fearful, more than being hopeful; it's comprised of so many different layers. It's designed to start a conversation."
Jason first gained notoriety for his graffiti in lower Manhattan, where he used a variety of media including drawings, phrases, words and poetry to promote social change. The use of graffiti represents a transgression of the established order on both a social and artistic level. Art located in the streets breaks down barriers that hinder its access reminding us of the importance of public art.
Since 2016 he has successfully participated in various exhibitions. His first exhibit was at The Wall Event at The Living Gallery Brooklyn, where he showed his collection of text works. He also participated in the Bright Stars and Social Issues (Bold Stripes) in New York and in the group exhibition Beyond Bars: Freedom Plans at Columbia University.
His artwork conveys powerful messages against inequality through the simplification of shape and the feeble voice of a child. Jason's first artist book, 39 Drawings, is a combination of his early works and reflections. They address social justice as well as the race reflected in specific drawings like Uncle Tom, Origin of Negros and Sweetwater Clifton. The drawings simplicity and childlike qualities, combined with the use of minimal curves and lines, significantly contrast with the poignancy of his words. The use of text is fundamental to this work, and his creative use of sentences written backward or crossed out immediately captures your attention. It is in the simplicity that the depth of his message is powerfully portrayed.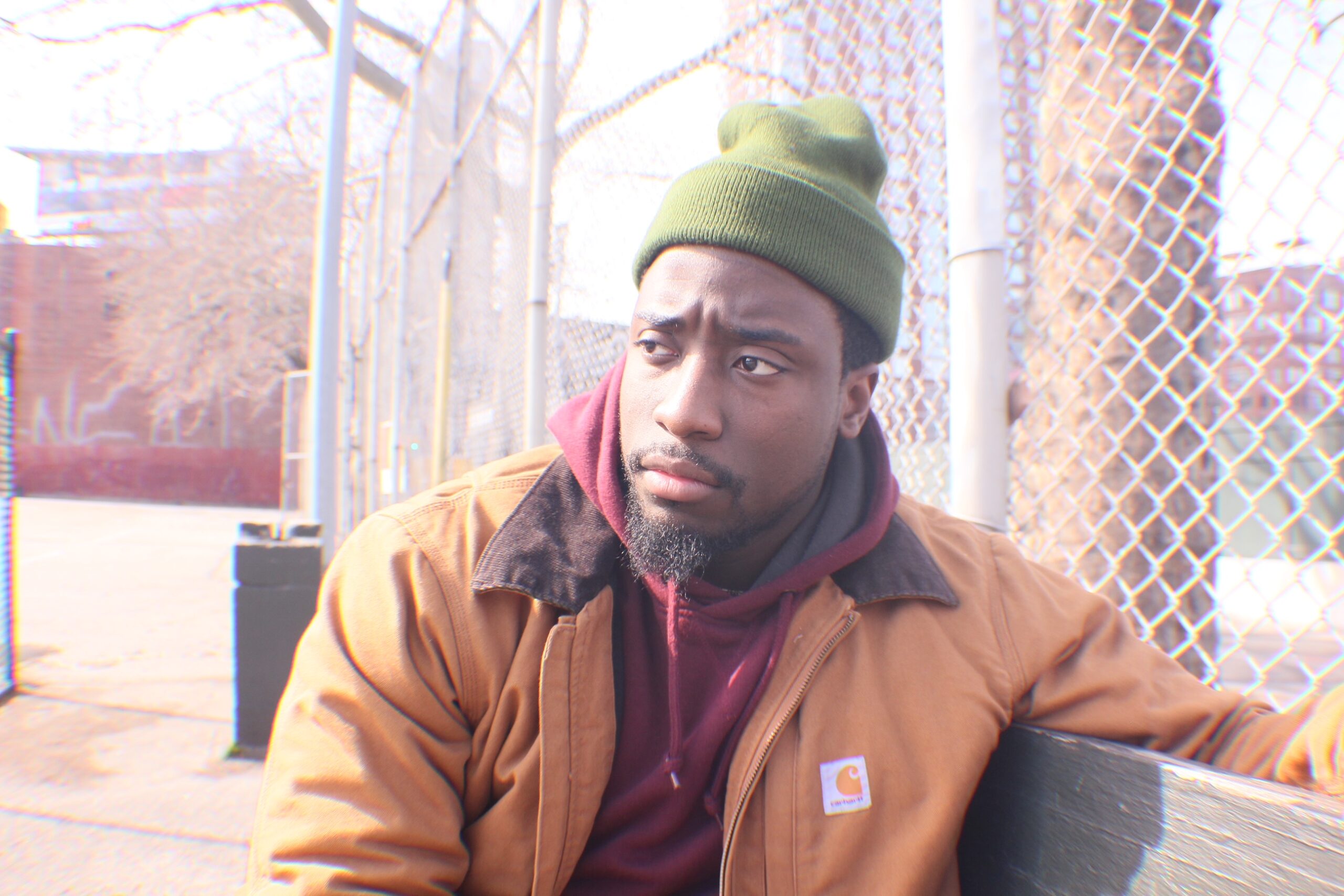 His subsequent work, Ego Maniac, was a collaboration with photographer Alex Wong and communicated his perspective of Donald Trump. It represented not only his anti-Trump view but also the significance of the vote and its impact on society as a whole. The poster is a photograph of Donald Trump with the words ego maniac written across his face, displayed in various neighbourhoods during Trump's election campaign. Art displayed in streets enables everyone to view it without restrictions reminding us that art is for everyone. It is a shared space for all citizens, making it the right place for social struggles to take place and for democracy to be activated.
His thought-provoking piece, American Flag questions toxic nationalism. The American Flag symbolizes national pride and represents valor, bravery, purity, innocence, vigilance, perseverance and justice. Jason looks at the American flag from a different perspective highlighting the social inequality and disregard for human rights that seem to continually increase in prevalence. Jason emblazoned the American flag with his unorthodox typography using the words NO RACISM, NO SEXISM, NO ABLEISM, NO FATPHOBIA, NO AGEISM, NO TRANSPHOBIA, NO HOMOPHOBIA, and NO HATEFULNESS clearly pointing out what we should all be focused on. With so much animosity on the rise, today's world needs people to come together with a united voice to stand up against all that is happening in our time.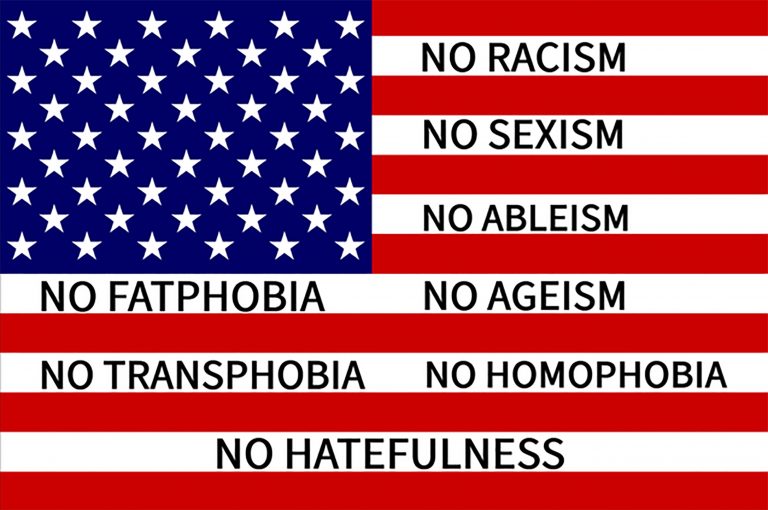 Jason is never afraid to tackle new forms of expression. His move into audiovisual projects has seen him explore contemporary social conflicts through his documentary short films Dissection and Masculinity. Dissection delves into what it means to be Black in America. It contains a collection of talking-head interviews with Black American men and women where they unpack their ideas about the concepts of love, race, identity, pride, insecurity and their American experience.
In Masculinity, both men and women give their thoughts on the social pressures of being a man. "A lot of people confuse masculinity with being a man. But it's not, it is two different things. Being a man is having morale, knowing what's right or wrong." Masculinity is a patriarchal construction that can affect men in a harmful way. The documentary covers what it means to be a man today, female masculinity, toxic masculinity, and the social expectations on the definition of manliness. Stereotypes of the "traditional" is toxic because it offers a narrow image of what it is to be a man and is embedded in a culture that normalizes aggression and bullying, and expects men to always prove their masculinity