Valentine's Day for designer Santia McKoy is a celebration of love for her family and the eleventh anniversary with her husband and business partner Adrian. It is a day they believe is best celebrated with their three daughters, family and close friends.
A special kind of love has inspired her new collection; that deep, unconditional love of a mother. Named after her youngest daughter Isabella, The Bella Collection takes inspiration from Isabella's vibrant spirit and carefree attitude. The collection is made up of six incredibly designed dresses that have taken approximately three months to finish from design to completion. It will be released on the 28th of May this year.
In Italian, "Bella" means beautiful and Santia's vision for this whimsical collection is to represent the beauty that lies within each of us. It is a reminder to let our inner beauty shine brightly and boldly on the outside for everyone to see.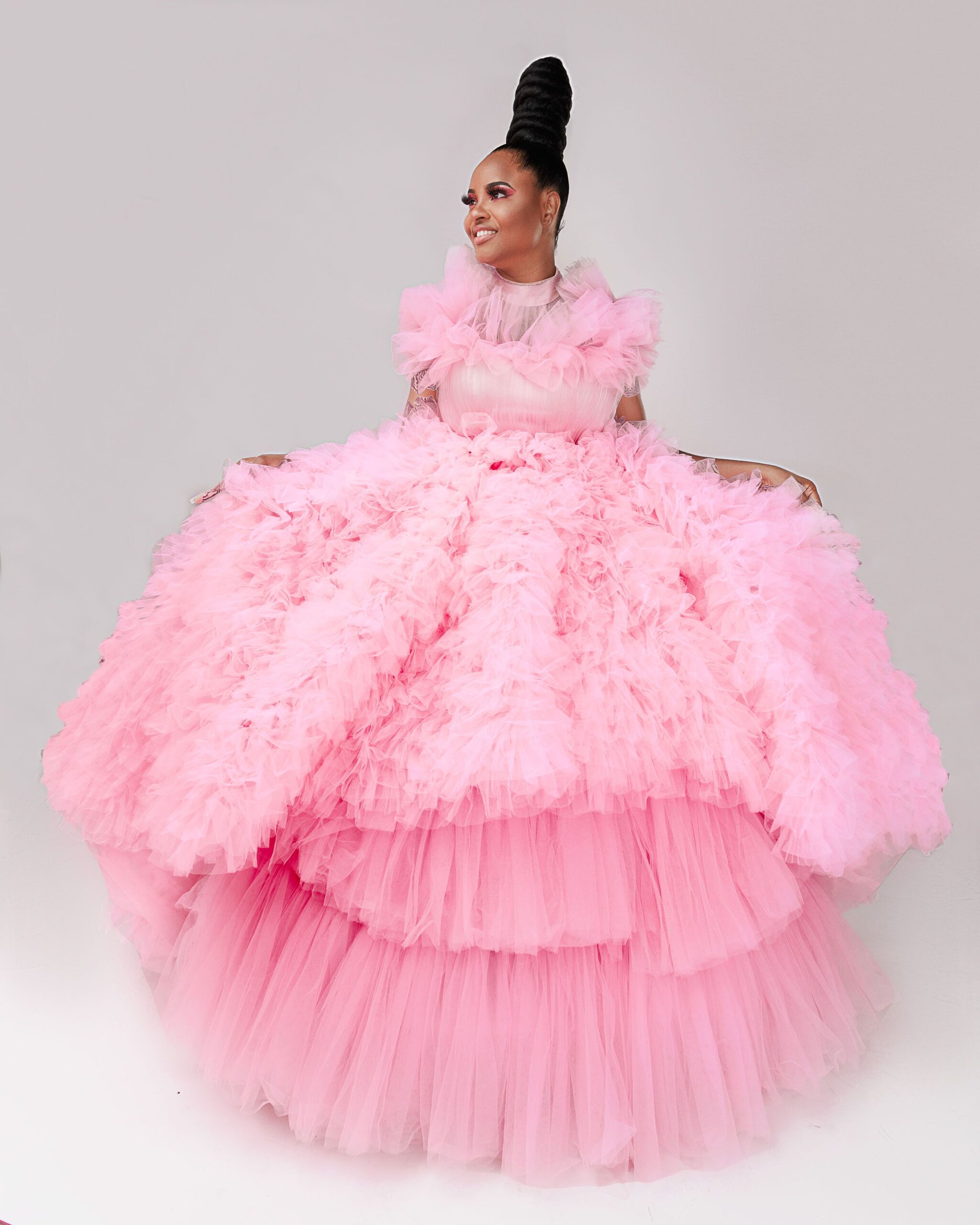 Santia's designs speak to her passion but there is something deeper that intertwines itself in everything she does. They pride themself in creating pieces that speak to their beloved clients' souls while making them feel beautiful from the inside out."
As she looks back over the past ten years of her incredible career, she can see how much her work has evolved and continues to speak for itself. Growing up in Haiti, her humble beginnings taught her to appreciate life and the beauty surrounding her. "Throughout my life, I have always tried to model my mother's courage in every situation."
From a young age, Santia's passion for fashion blossomed as she explored the art of sewing. During her childhood, Santia spent hours working in her family's clothing store where she first learned to sew. "As a young girl learning to sew I experienced a passion that filled my soul that only made me hungry for more." Exploring the art of fashion made her eager to come up with her own styles and creations to add to the fashion world. Santia would put in endless hours creating outfits for herself, her friends and other kids. At sixteen years old, Santia fell in love with fashion.
Just like each of us is unique, Santia has ensured that all of her designs are custom-made. Many designers refer to their work as custom-designed, but for Santia, they truly are. Every aspect is taken into account, from the fabrics to the threads. What is evidently apparent in each and every one of her designs is her dedication and attention to detail.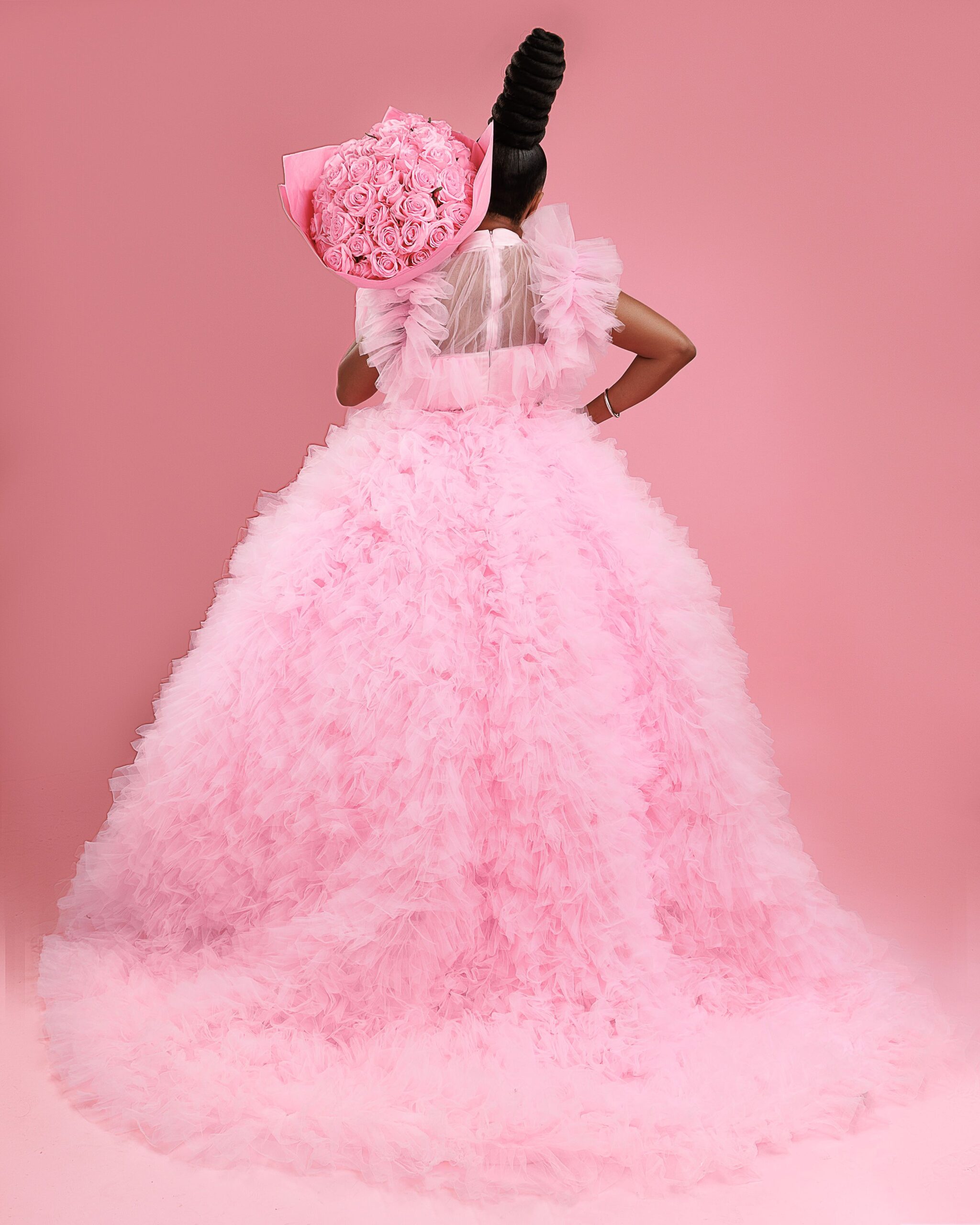 For Santia, it is always about telling a story. "When I create a piece for a client, I make sure their stories are told throughout it. I make sure that whenever they put that dress or suit on, their spirits are shining brightly from the inside out. I receive so much joy and fulfillment when I see peoples' expressions when they finally see and try on what I have created just for them."
Her fashion draws inspiration from around the globe including her Haitian inspired and Africa collection. Santia is continually recreating trends from the past, giving them a modern and contemporary feel. She is renowned for adding that special star-studded elegance to her wedding and evening gowns, men's suits and more. Her pieces bring a new spin and reinvention to traditional pieces from the seventies, eighties and nineties allowing them to be part of the new world of fashion.
Her company's foundation is built on the core values of striving to be the best in everything they do, and they continue to push the boundaries of fashion and lead the way in this ever-evolving industry. "I do it for my community, for people of every size, shape, and age. I don't treat anyone differently. We value everyone's diversity and believe that we are all equal."
The bustling world of fashion is continually evolving and transforming, and you can be guaranteed to find Santia at the forefront, leading the way. According to Santia, they have come a long way but are not where they would like to be just yet. "We continue to strive to be the best in everything we do and will continue to evolve as the fashion industry advances."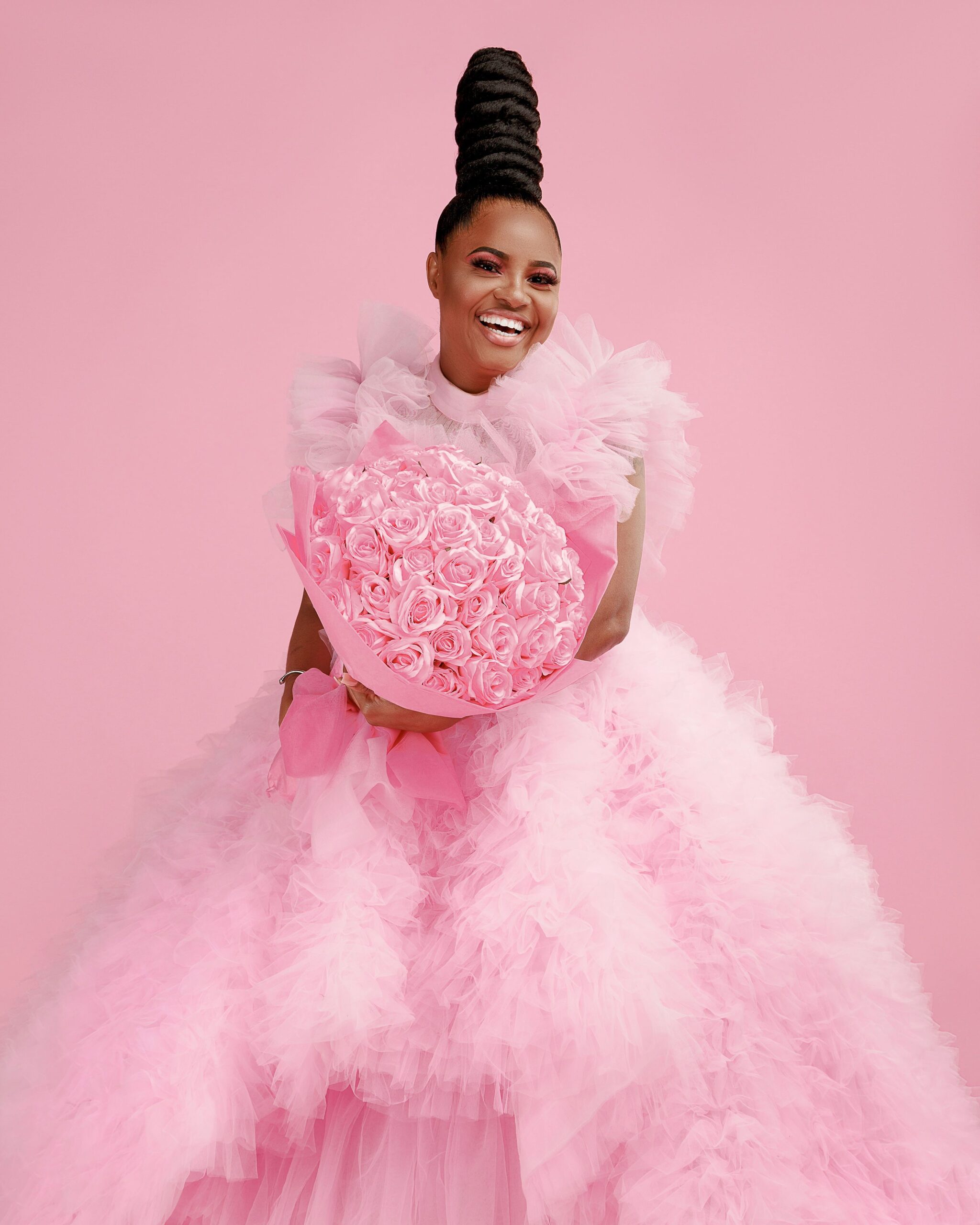 During the next ten years, Santia aims to have several physical locations throughout the United States, Haiti and Jamaica, spreading her message of beauty and love to even more people around the world. This is only one of several aspirations this vibrant and energetic designer has. Fashion is a reflection of who we are and how we see the world, and we can't wait for the release of her latest collection, which will bring just that much more beauty and love to the world around us. We can't wait to see what Santia will do in the future as she continues to push the boundaries of fashion by creating beauty that transcends all boundaries.
Valentine's Day is all about love and passion, but every single day should be. Love and passion makes beautiful things happen. Don't stop pursuing your purpose. Anything you hit long and hard enough will break. "I would like to tell others to never give up on what they are passionate about. It will give you great peace, joy and fulfillment doing what you love. Always remember that things won't always be easy, but in the end it will all be worth it. I'm walking confidently in the direction of my dreams, and living out the life I've imagined while making my husband, children, family, and country proud. Here's to following your heart!"