Everybody gets stuck somewhere along the way, but when you can free yourself to be your true self, you'll have a beacon that leads you where you need to go. By letting go of the judgement, you embrace positivity and let go of the past. It is a sense of loving yourself, a desire for new experiences and a driving ambition that leads you to make the most of every opportunity that life has to offer. Monica Luisi's story will inspire you to have self-confidence and faith in yourself despite what others might say.
"Even in sharing my low times, I hope to inspire others who can relate and help those who don't know where to turn to."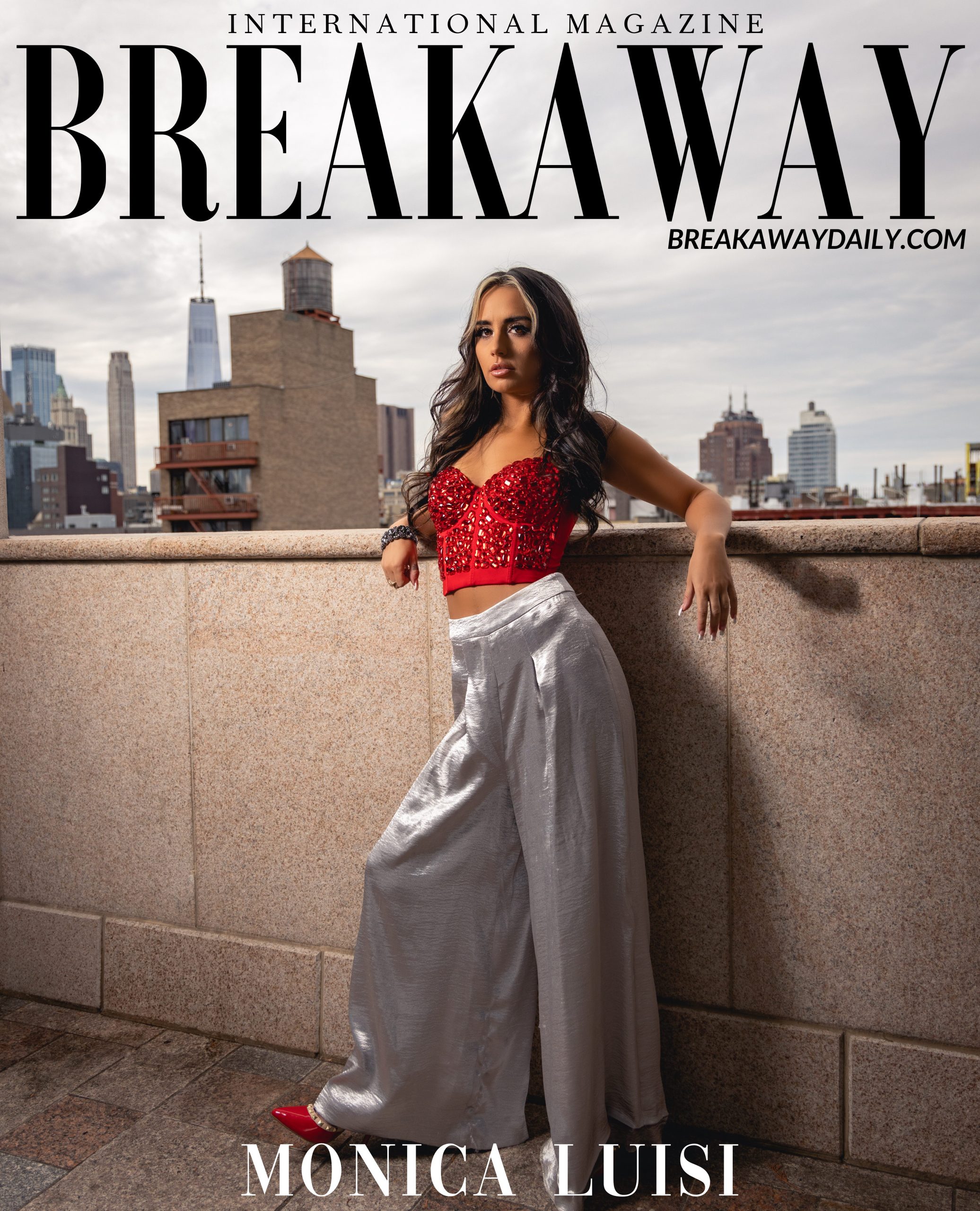 Taking a look at her background makes it quickly apparent where Monica gets her authentic and bright personality. She grew up in a close-knit Italian family in New Jersey. Monica credits her family for instilling in her a strong work ethic and a strong faith. Growing up, her father worked as a New York City firefighter, while her mother was a stay-at-home mom to her and her brother. After her father's retirement, her mother worked as a high-school English teacher, a job she is still working at today.
Her family and the fun that comes with growing up close to places like Six Flags and the Jersey Shore brought happiness to her childhood. Despite this, Monica struggled to fit in with the cliques at her school and college, where you had to have the latest in electronics and fashions to fit in. She was targeted for how she looked, spoke and carried herself. In a time of semi-anonymous forums, her name was cast out in a less-than delightful way and was soul-crushing. Online forums were a significant source of cyberbullying, leaving her shaken, depressed and suffering from anxiety and low self-esteem. Like a fish out of water, she struggled to get air.
"I became a lesser version of herself, making myself smaller to secure other people's approval."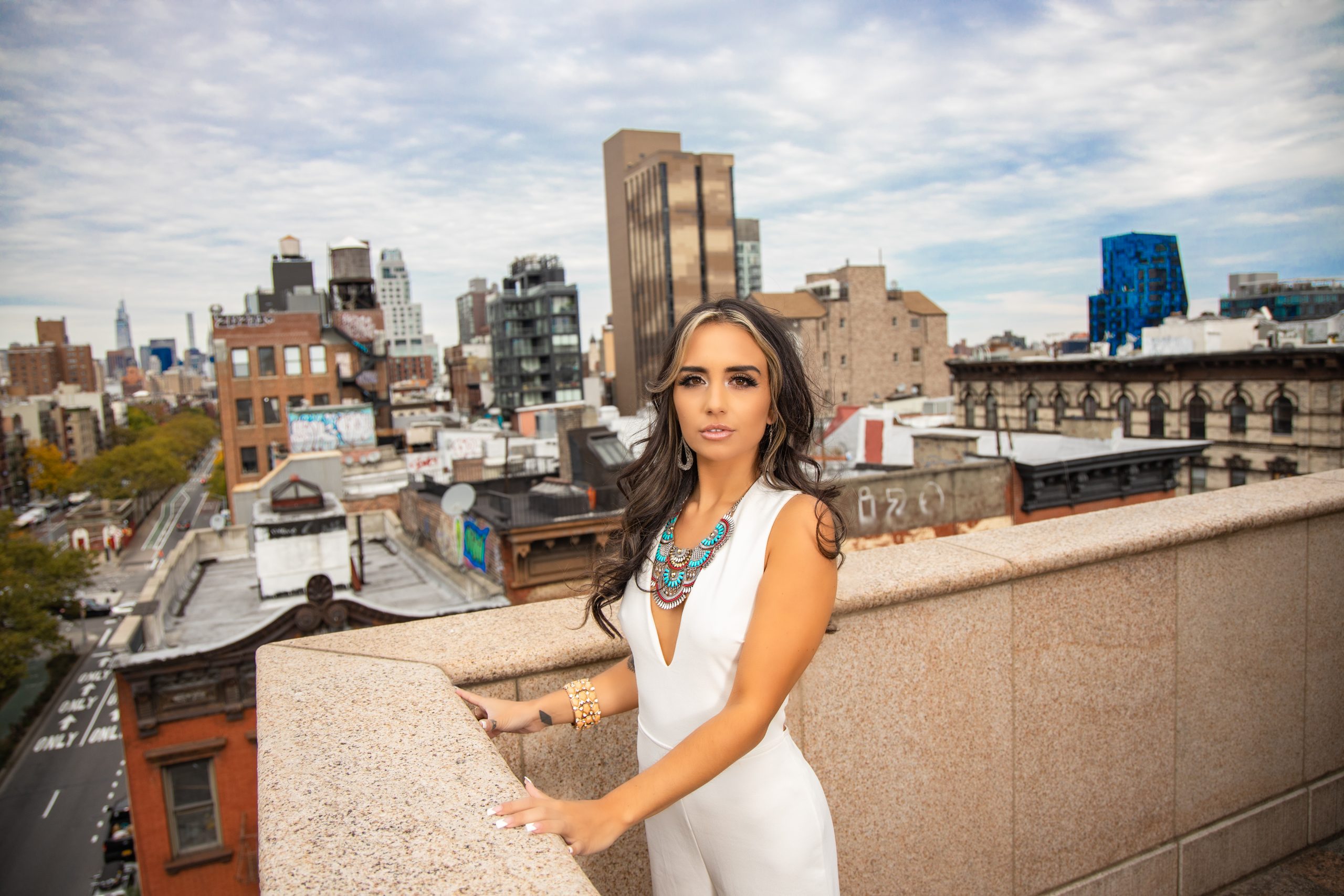 There was a moment in which her mother said something that resonated with her, and was pivotal in getting her back on track. Her mother told her that if I she was going to pave her own path, she couldn't let this get to her and throw her off course. In an odd twist, it clicked for her, and opened her eyes to experience her path differently.
This strengthened Monica, making her realize that she could live by their version of who she is, or her own. Rather than letting other people's reactions shape her life, she used her pain as a catapult to power. Monica didn't want to let anyone make her feel bad about herself any longer.
Being bullied changed her path. Monica was left with scars from the past. Rejection and depression lingered. Choices she'd made spiraled out of control and it was time to rein them in. In the aftermath, there was work to be done.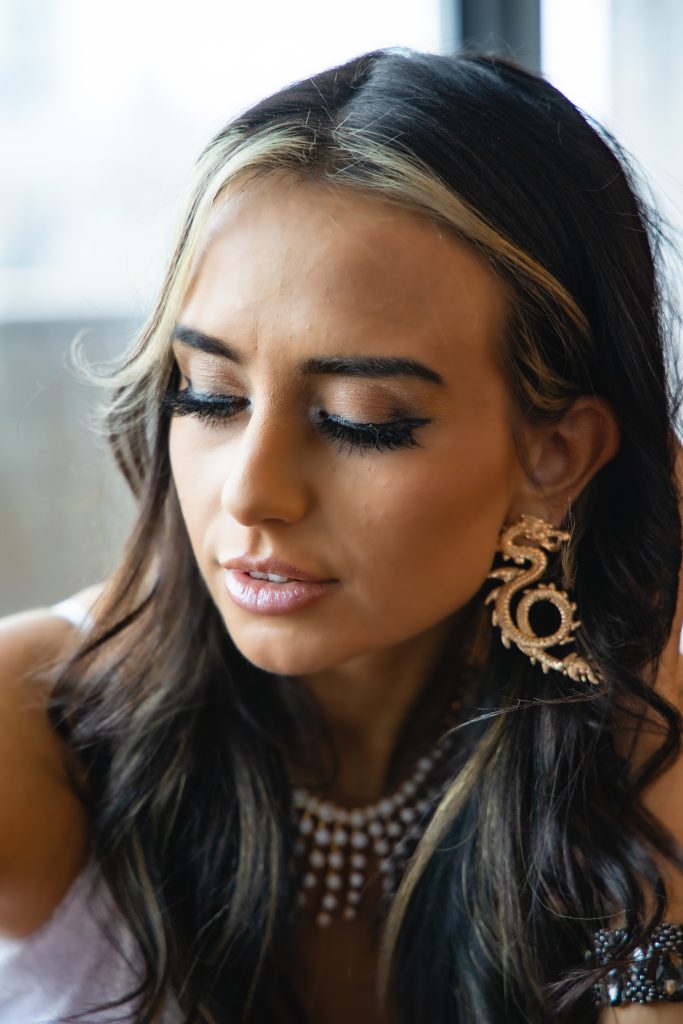 "First it was anxiety, then panic attacks. I didn't know what was going on when it originally happened. My heart would race, my palms would get sweaty, and an intense need to get out of multiple situations grew more intense. It was like I was myself in a dream, and the air was sucked from my lungs. I couldn't ignore it any longer."
Therapy has been crucial in helping Monica move forward. Panic disorder (experiencing recurring unexpected panic attacks) was the diagnosis and learning to control it has been an ongoing experience. Mental health is vitally important to discuss. So many people suffer, and not enough people get the help they need.
Monica has learned not to let criticisms or personal attacks stick to her. She now walks away from stressful moments and tries not to let negative thoughts or voices come into her headspace. Monica appeared on an episode of The Mel Robbins Show to discuss her panic attacks with Dr. Jennifer Caudle. Watch the clip here.
After you've gone through a life changing event such as Monica faced with bullying, this can deeply affect the relationship you have with yourself. It affects how you take care of yourself, set boundaries and your self confidence. Learning to love yourself can be difficult, especially after a traumatic, life changing experience. Self-love is about unconditional acceptance. It's about caring for yourself and your happiness at every moment, no matter what.
Monica is a Jersey girl making an impact by staying true to herself, even though it was the very thing she was bullied for in the past. She has plenty of grit, wisdom and Italian attitude to share. Monica won't apologize for who she is, and can now express that confidently. She has found her voice on her podcast where she's bringing her real talk front and center.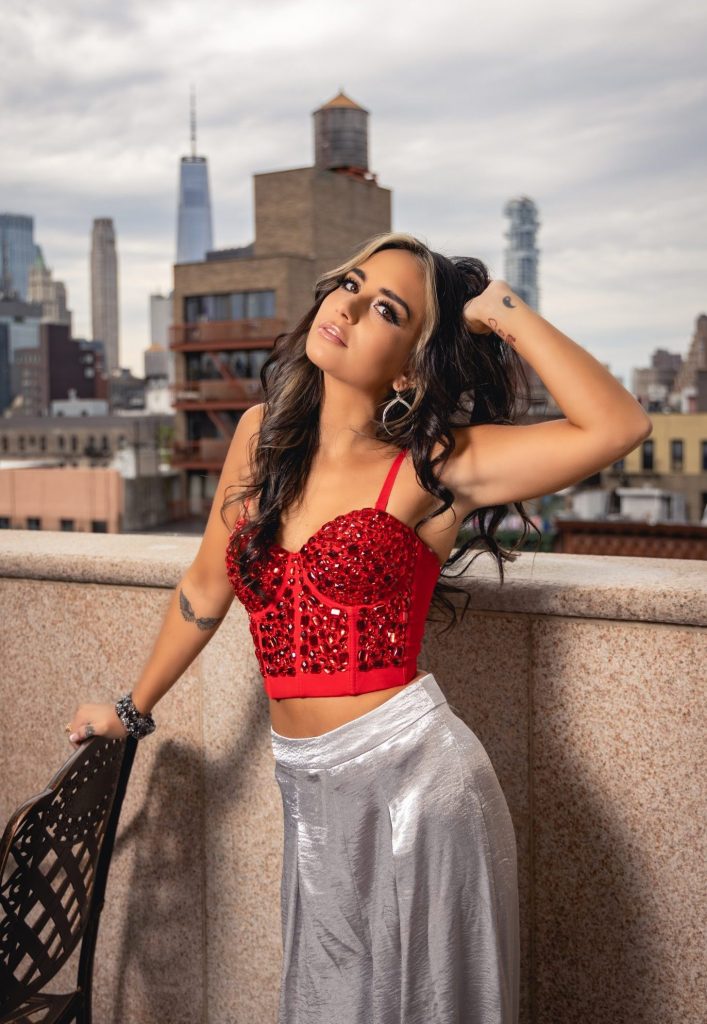 "My lifelong dream is to have my own talk show. I love having real conversations with people. So, why not start somewhere?"
Monica is fearless when it comes to cultivating her unique brand. You'll find her posting on YouTube & IGTV as The Monfather. Her authentic voice is delightfully different as she showcases her lively Italian self. Rather than conform to the norms of social media influencers, she decided to be herself while voicing her strong opinions. Monica's podcast is a no judgment zone where anything goes and nothing is off the table. All opinions and topics are welcome.
Since she was a child, Monica dreamt about having a career in broadcasting. She looked up to TV anchors such as Channel 7 Eyewitness News anchor Liz Cho and media mogul Oprah Winfrey. In 2018, she graduated from Marist College in Manhattan with a Bachelor of Arts degree in Broadcast Journalism.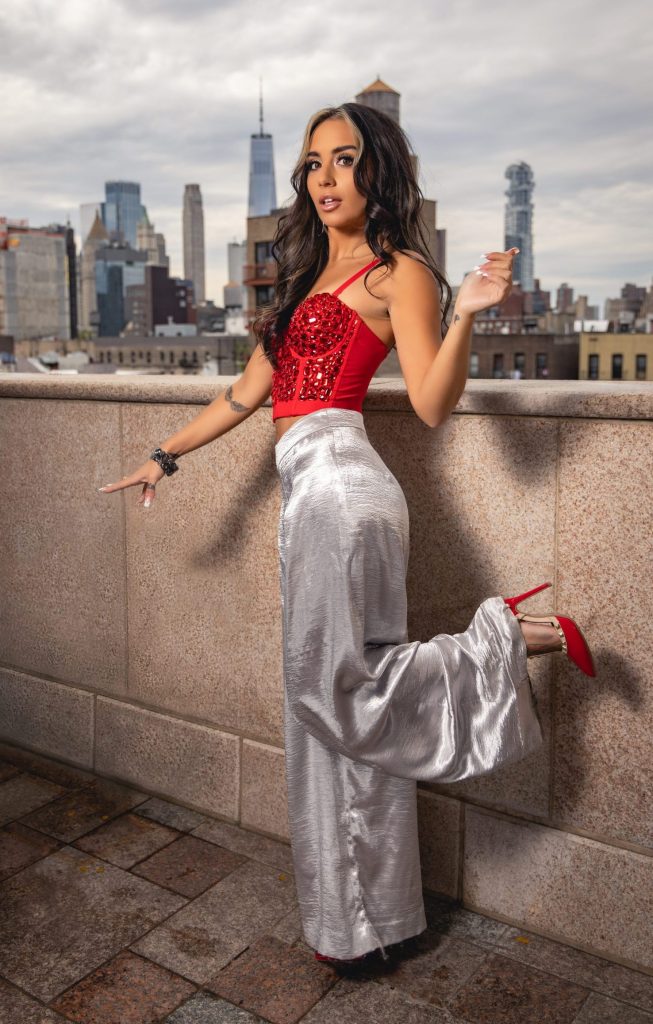 "I pride myself on my honesty and ability to mix things up. I have all these stories and life experiences I want to talk about and share."
During her senior year of college, she landed an exciting internship as a production assistant at the hugely popular Entertainment Tonight in New York City. Her spirits soared, and she saw her calling. The media and entertainment world was where she wanted to be. As a production assistant, her life turned around, but the internship didn't turn into a full time working position.
Like so many graduates fresh to the working world, she struggled to find work after college and moved back home with her parents. As she sent out hundreds of resumes, she once again felt anxiety taking over her. She felt discouraged, depressed and overwhelmed. Her confidence and self-esteem once again taking a hit. Her close-knit family reached out to support her.
Maintaining a positive self-image gave her the confidence when looking for work. It was her faith in God and herself that carried her through as she eventually found work as a video producer at the Daily Mail in New York, a job she worked at for over two years.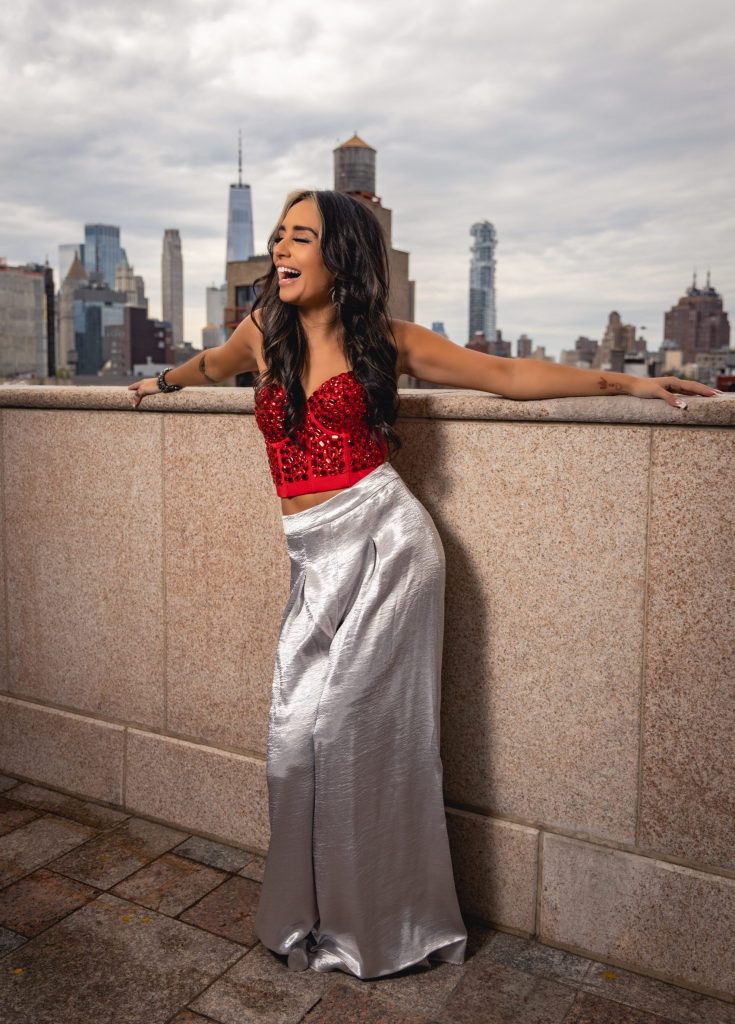 "Confidence is everything. You have to own it. It took me time to realize this is who I am. Embrace what makes you stand out and just be yourself."
When an opportunity presented itself at Newsmax TV, she applied and landed the job working on set of American Agenda with Bob Sellers & Heather Childers. Monica now lives and works in New York City and embraces the sense of freedom and independency that comes with it. She revels in experiencing all that the city has to offer.
Putting the time and effort in led her to eventually see the fruits of her media-laced labor and find work in the media world. Her blue-collar roots pushed her to work hard and go after the things she wanted. Everything Monica went through prepared her for where she is now.
After stumbling to find her way, Monica came through the difficult time, determined to remain true to herself. She strives to be authentically herself at all times. This informed her approach to creating her podcast The Monfather. Monica is no longer afraid to go against the grain, and is happy to disrupt the quota. She rebuilt her confidence through her faith, independence with a strong sense of self, hard work and Italian attitude.
"I don't want to pretend like I'm someone I'm not and no one else should have to feel that way either. I believe in saying what you feel and never apologizing for being real."
Due to Monica's own experience with anxiety and panic disorder, we hope this cover story advocates for mental health.
For more information on Monica Luisi visit her official website. Check out The Monfather on YouTube.
Photography by Dimitri Stathopoulos
---
Love our content? Help support Breakaway Magazine by subscribing yearly!