If you have ever struggled with breaking free from the chains of your past, addiction, gaslighting, abuse, or any other form of bondage, you know that breaking chains can be a daunting task. Maybe you have chains of negative thinking or limiting beliefs. Perhaps they are chains of insecurity, chains holding you back from reaching your full potential. Regardless of your chains, the very word chain produces an image of something solid, heavy and impossible to break. We often assume that a chain cannot be broken; yet chains are not unbreakable. When put into these chains that shackle us, it is our choice to stay bound or free ourselves.
Mercy has shown that breaking chains is possible both physically and metaphorically. Mercy has broken inner and external chains to persevere and push through challenges and, ultimately, artistic freedom. Mercy has gathered more life experience than most people can even dream of by combining her talents as a singer, songwriter, actress and circus performer. She has encompassed the bravery, determination and the will to succeed no matter what holds you down. Mercy's story is about finding new avenues and opportunities when doors suddenly shut in your face. It speaks to the importance of knowing who you are, or at least whom you want to be, and not letting anyone tell you otherwise.
"No matter what adversity life serves up, keep going."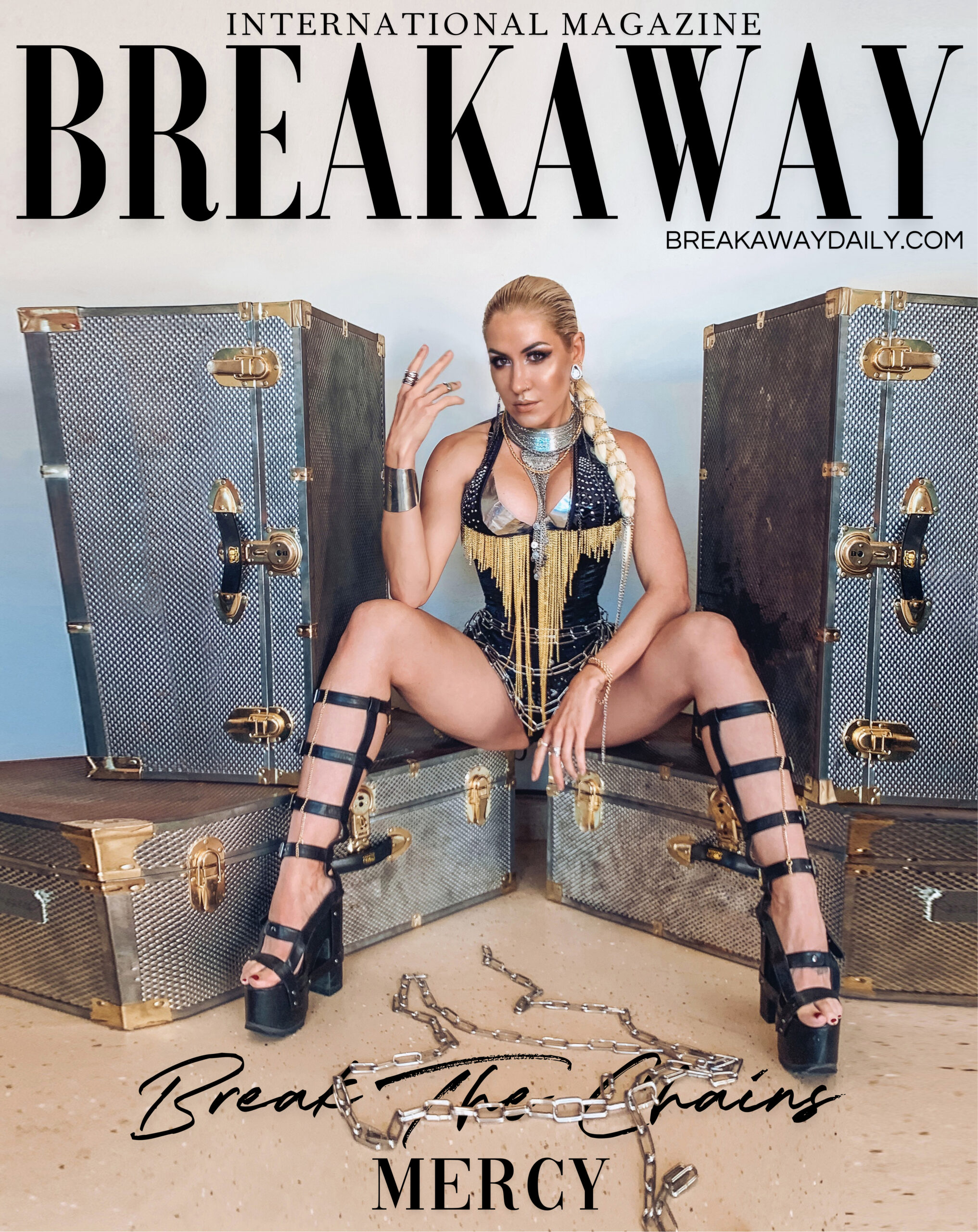 Through her music, Mercy uses her voice to talk about issues she feels are important, not only to her but anyone who has gone through these experiences. "My songs help me break through walls I had put up as coping mechanisms. The writing process lets me be myself again without feeling like these emotions are overwhelming me. I can go back into the emotions I once felt. Songwriting is like therapy for me."
Mercy's latest song and music video, "Going Down," examines the phenomenon of gaslighting — one of the most insidious forms of emotional abuse. It is a manipulation technique that many abusers use to tear down your defenses and make you question everything about yourself, so you become more malleable and easier to control. The term gaslighting has origins in the 1944 psychological thriller Gaslight about a husband who manipulates his wife by dimming and brightening the house's gaslights to make her think she's actually losing her mind so he can commit her to a mental institution and steal her inheritance.
Having your soundness of mind questioned was the concept for "Going Down" that was filmed in an abandoned insane asylum in Berlin, Germany. The video's surrealistic imagery illustrates the feeling of being trapped and confused. "Being a victim of gaslighting is like mental torture. Experiencing a relationship that constantly makes you doubt your sanity, question your decisions, actions, feelings and emotions makes you feel like you are going crazy. Gaslighters really mess with your head and your perception of your reality. This is what we wanted to portray in the video."
Watch the official music video for "Going Down"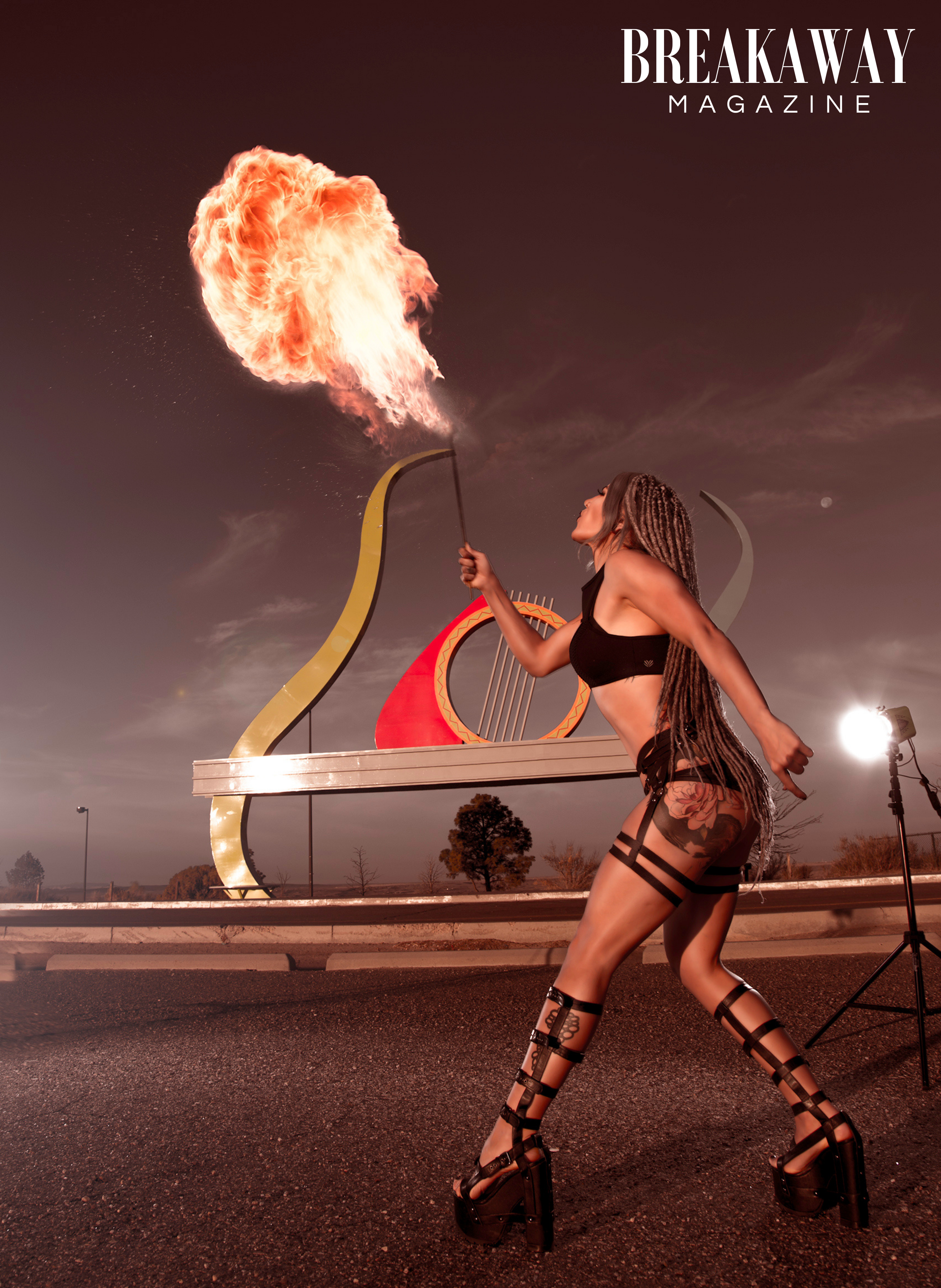 More people can recognize the warning signs and red flags if they encounter this entrapment and behavior by raising awareness of gaslighting. Breaking free from the chains of this mental torment will ultimately set you on the path of recovery, allowing you to rebuild all that was taken. For Mercy, it has taken a long time for her to find her way to this place, a place from where she can effect change. Today, she works with the top names in the industry, though it could have been incredibly different.
Anyone born to a Californian rock musician and a second-generation circus runaway turned film and TV sound engineer will have a fairly unique view of the world. Such an outsider position is also the perfect place to appreciate the effort and the obstacles that have to be overcome to 'make it' according to the templates and standards set out by the biz.
"I've been able to show what human beings are capable of, especially women. We can do anything."
Born in Sun Valley, although her parents divorced when Mercy was only two and things were a struggle financially, they agreed to make sure there was always money to provide her with piano lessons. By six, she was even creating her own compositions. This, in turn, provided her with the springboard to launch her feature film debut in Stuart Little and also secured for herself numerous voice-over projects.
If it seemed that she had successfully reached the first rung of the showbiz ladder, and Hollywood would be a viable place for her to develop her skills and build networks, the rug was pulled from under her. "My mother and step-father decided, out of the blue, to move to Albuquerque in search of more regular work."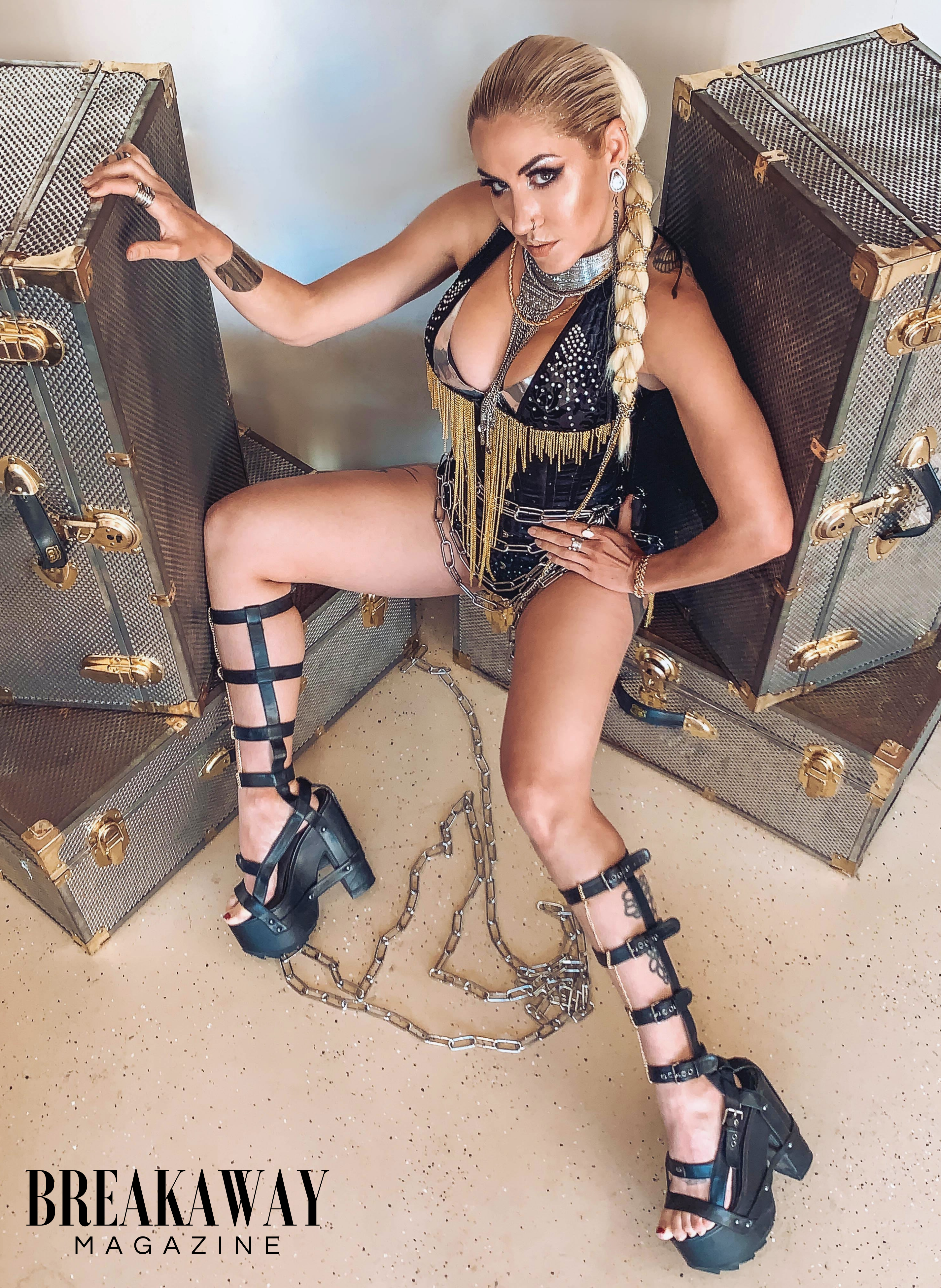 Mercy's relationship with her step-father gradually changed from merely fractious to disparaging, and by her mid-teens, she had run away from home. "I found my way to Las Vegas where I earned money singing on street corners performing covers of the hits of the day from Madonna to Heart to the Spice Girls." She gathered just enough money to survive, if you can call sleeping in her truck surviving. Eventually, when even this standard of living proved too hard to maintain, she moved back to California.
"Even this wasn't much of a solution as I was drifting aimlessly through life. I turned to alcohol and developed an addiction that came close to taking my life." LA, it seemed, was not the answer for her at this time. Knowing that the city would raise more problems for her than solutions, she decided to move back to New Mexico and was accepted into The University of New Mexico.
"I knew that the only way that I was going to make it through college was to support myself financially, so I took on multiple jobs, usually bartending." When money was tight, she once again lived in her car. "I always knew that it was the price that I would have to pay to turn my life around, and so I never considered failure as an option."
During this time, Mercy was gathering a wealth of experiences, which she could later call upon. She began earning money as an alternative and tattoo model and, in 2010, after winning a modeling pageant at the famous Rock The Ink Tattoo Convention, a door opened for her, and she transitioned into burlesque performance. A year later, she had also added Fire Arts to her resume of performance skills.
"I'm not really afraid of anything. Very little scares me. No risk, no reward."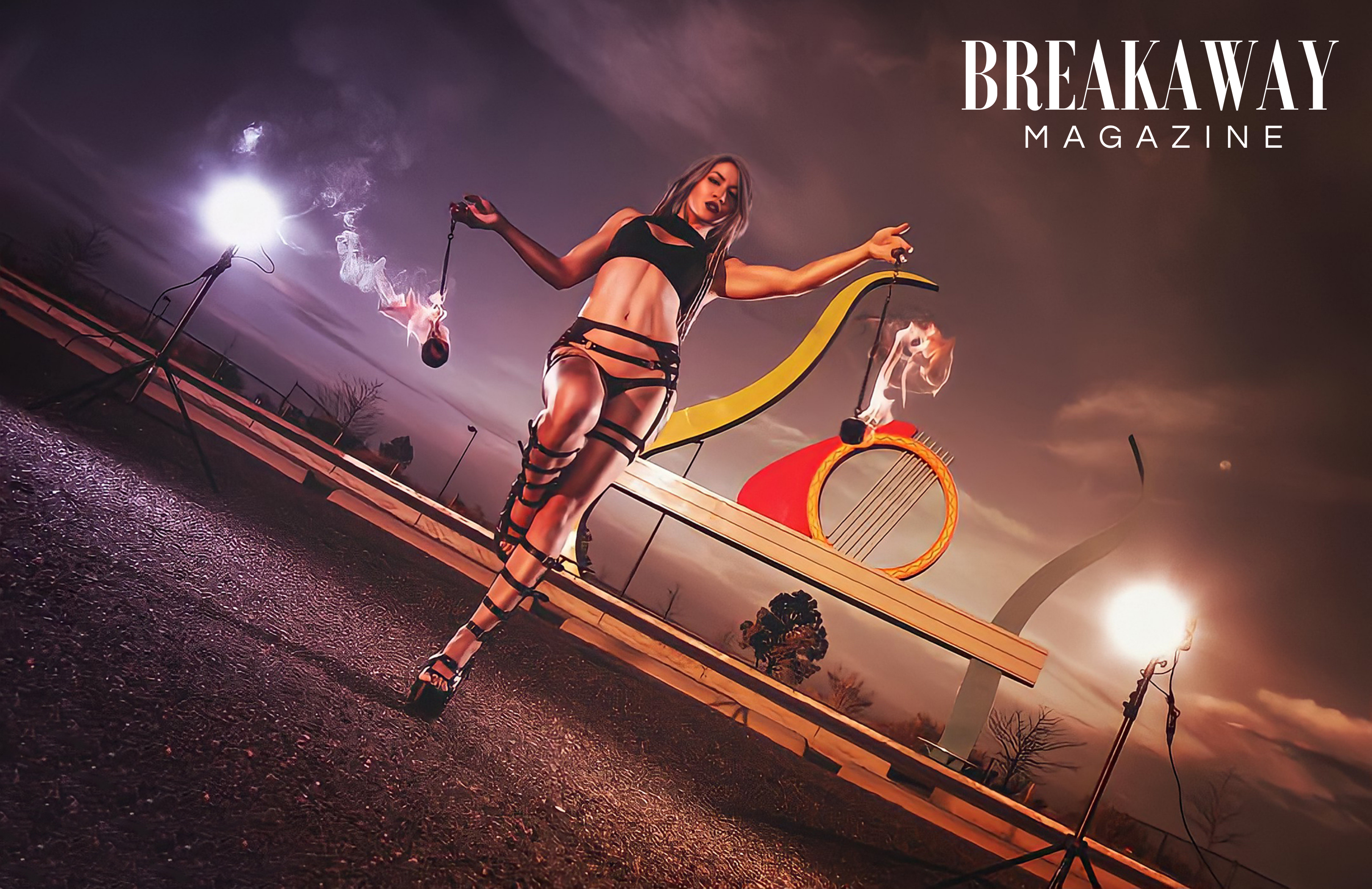 Mercy's passion for wandering through the edges of the alternative arts allowed her to explore circus performance and similar niche performance abilities. She found herself in all manner of exotic places and thriving in strange worlds of the more extreme parts of the industry developing the skills that would help form the artist she later became. All the while, she continued working towards obtaining her dual degree in Forensic Anthropology and Psychology.
Mercy considered these to be just hobbies whilst she obtained her degree, one she hoped would allow her to work as a Forensic Anthropologist for the United Nations, a job that often centered on identifying the victims of war crimes found in mass graves. When she graduated with honors in 2012 and was poised to go to grad school, she discovered that the career she was pursuing no longer existed. "The job would have brought a lot of closure to people and help people who haven't had answers in so long. I wanted to help all these families who lost people and never had answers."
Given another detour, she turned to the set of expertise that she had been slowly building up all these years — and then she ran away with the circus. In this world, Mercy, the artist, was born, and she embraced the alternative entertainment world of the Hellzapoppin Circus Sideshow Review like the natural that she was. She wowed audiences with her feats as a fire breather, fire spinner, fire eater and aerial dancer. She even added glass dancing and machete walking to her already eclectic and exotic set of skills. "At first my parents weren't too happy when I joined the circus! I was doing all this incredibly crazy and dangerous stuff! My parents are super supportive now, though. When I perform my music at festivals, they are always the loudest in the crowd!"
In 2016 Mercy launched her own two-piece, all-female, circus roadshow that went under the name of Bio Dolls, a high-intensity, incendiary, white-knuckle ride of aerial stunts, acrobatics, and fire-acts. After this, there was no stopping her, and she was found at New York's premier Pride event, Siren, Harley Davidson's Bike Week, and many Electronic Music Festivals. She adds unique things to the stage.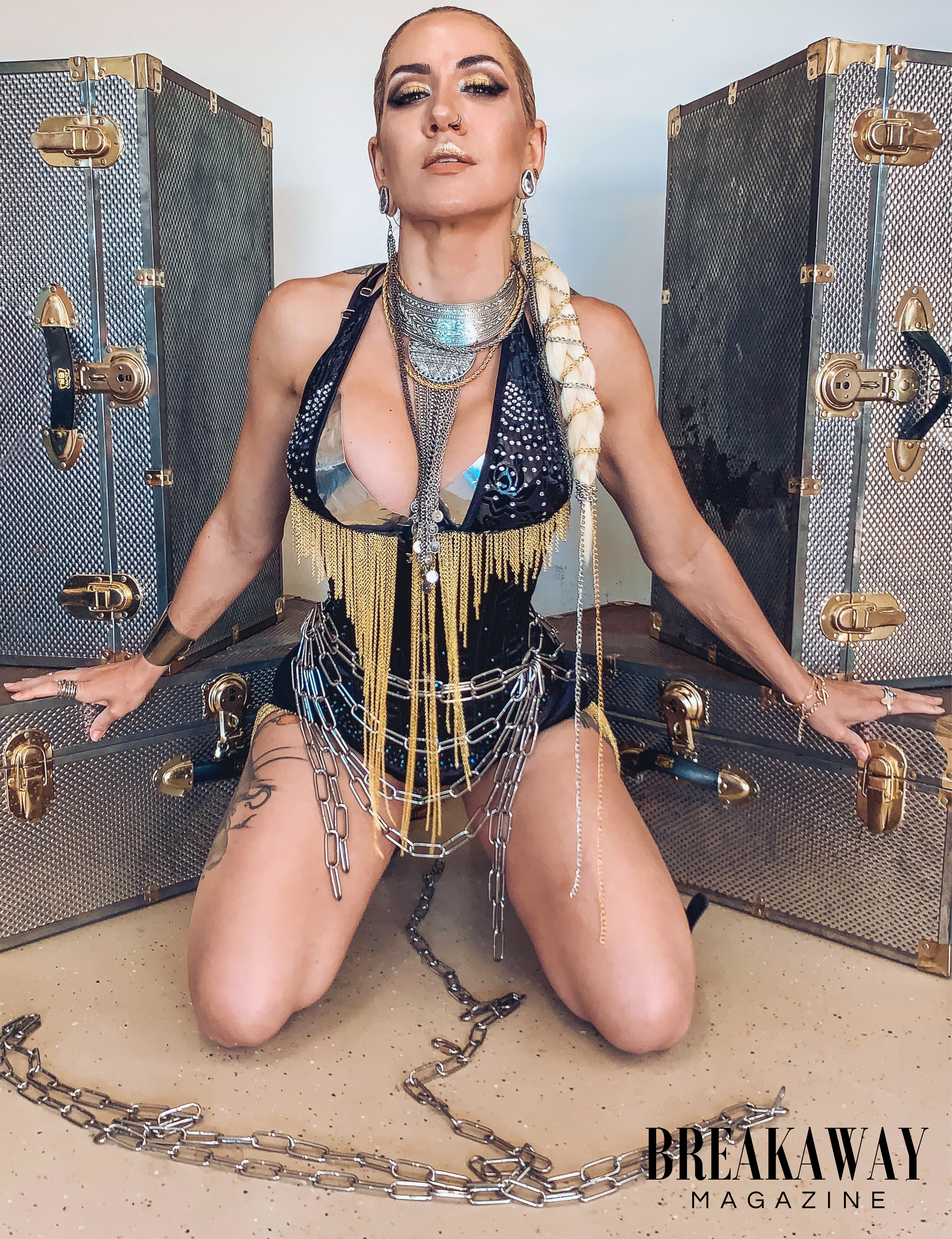 And then Hollywood came calling. Mercy returned to the big screen as a background performer on 2015's Maze Runner and then two years later with Shot Caller. By 2018, she worked as both an actress and stuntwoman in Michael Bay's 6 Underground alongside Ryan Reynolds. In 2021, she earned a part and performed stunt work in Lana Wachowski's Matrix Resurrections starring Keanu Reeves and worked as a stuntwoman alongside Mark Wahlberg and Tom Holland in Uncharted.
2019 saw her diving headlong back into music. Her first single Bhaag "Saho Bang Bang" was released as part of the Indian cinema blockbuster Saaho trailer, which garnered over one hundred million views. "I have been able to work with producers in Italy, Germany and Switzerland. They help me create beautiful worlds within each song." For Mercy, creating music is about collaboration and mutual support. "Work with people that you love and with those who love you. It has to be a total team effort, and if people have your back, that gives you the confidence to be brave and take risks. And you have to take risks. It's vital."
Mercy's live shows are a riot of circus athleticism and enable her to incorporate all of her past experiences she had gathered around her as she navigated the outer limits of the entertainment business years earlier. Having worked her way from the outer fringes to its very heart, she has seen first-hand everything glorious about the entertainment world and everything wrong with it. She infuses all manner of extra-sensory additions to her live performances and stage production, including circus exotica and flashy pyrotechnic stage effects, to create an awesome and over-the-top package of audio and visual delights.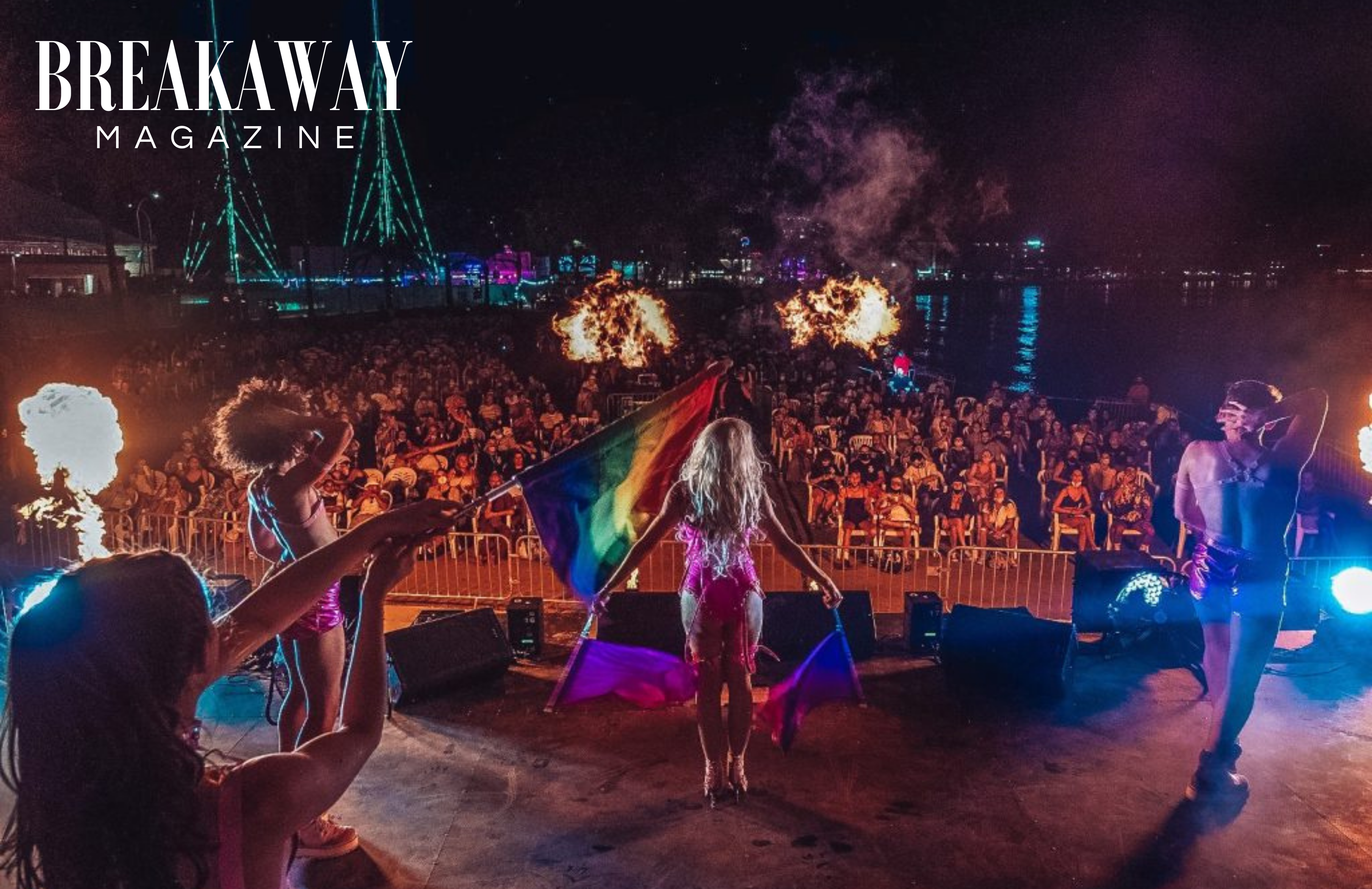 Mercy's songs always starts with a feeling and links to a memory. "I try to tell the story of that moment, just as a novelist would write or a painter might paint trying to capture every sense and sensation associated with it. I am neurodivergent and have Synesthesia meaning that I equate emotions and sounds with colors. When I hear these sounds and see the colors that it draws from me, I see visuals unfolding."
In "Ready, Aim, Fire," Mercy explores the conflict in love. It compares emotional abuse in a relationship to war. It's the idea that the one person who should be on your side turns their problems onto you. "When you are in that situation, that's what it feels like. The relationship becomes a battlefield."
Chains are meant to be broken, whatever is holding you back. Mercy's story has proved that it is about not accepting the way things are and knowing that everyone can play a part in bringing about change regardless of how small. Change is perhaps the only constant in life, and we should embrace it. The chains that had once bound you and tried to keep you trapped will eventually crumble. When we breakaway from the chains that prevent us from our freedom, there is no stopping what we can do.