Natalie Telfer aims to be honest and helpful to women as a part of the Cat & Nat duo with her best friend Catherine Belknap. Cat & Nat utilize their platform to to exchange viewpoints and analyze the challenges and achievements of motherhood. The duo disassemble the frequently idealistic and unrealistic depiction of women and mothers frequently seen throughout social and traditional media. They break down #MOMTRUTHS through their virally famous videos that have garnered hundreds of millions of views, their best-selling book Mom Secrets, their iHeartRadio award nominated podcast and their live in-person tours.
Since the beginning, their primary goal has remained unchanged, which is to create an environment of joy and togetherness among women and mothers through laughter. Knowing firsthand the loneliness that motherhood can bring, they made it their mission to unite mothers by first organizing dinner parties and events. Through the success of their events among Toronto mothers Cat & Nat broke into the online world, where they were able to connect with and support moms everywhere. Together they have built a thriving social media empire and a rapidly expanding community of like-minded moms.
Cat & Nat keep it real about motherhood and share everything moms think but are too afraid to talk about. Parents love the Toronto-based BFFs because they discuss topics that some parents are afraid to admit and share hilarious and honest anecdotes about motherhood. One of the tough topics that Nat has covered is the difficulty of losing weight after giving birth to a child. Nat understands that postpartum weight loss is not easy, which is why she worked on her relationship with food to become a good example to fellow mothers and her children.
Pregnancy weight gain is normal and healthy because it can help protect the health of both the mother and the baby. With a combined seven kids between them (Cat has three children while Nat has four) the duo understands this journey quite well. Cat revealed that she did her research to be able to create her personal weight loss plan. She tried different low-fat recipes so that she could get back to her old shape.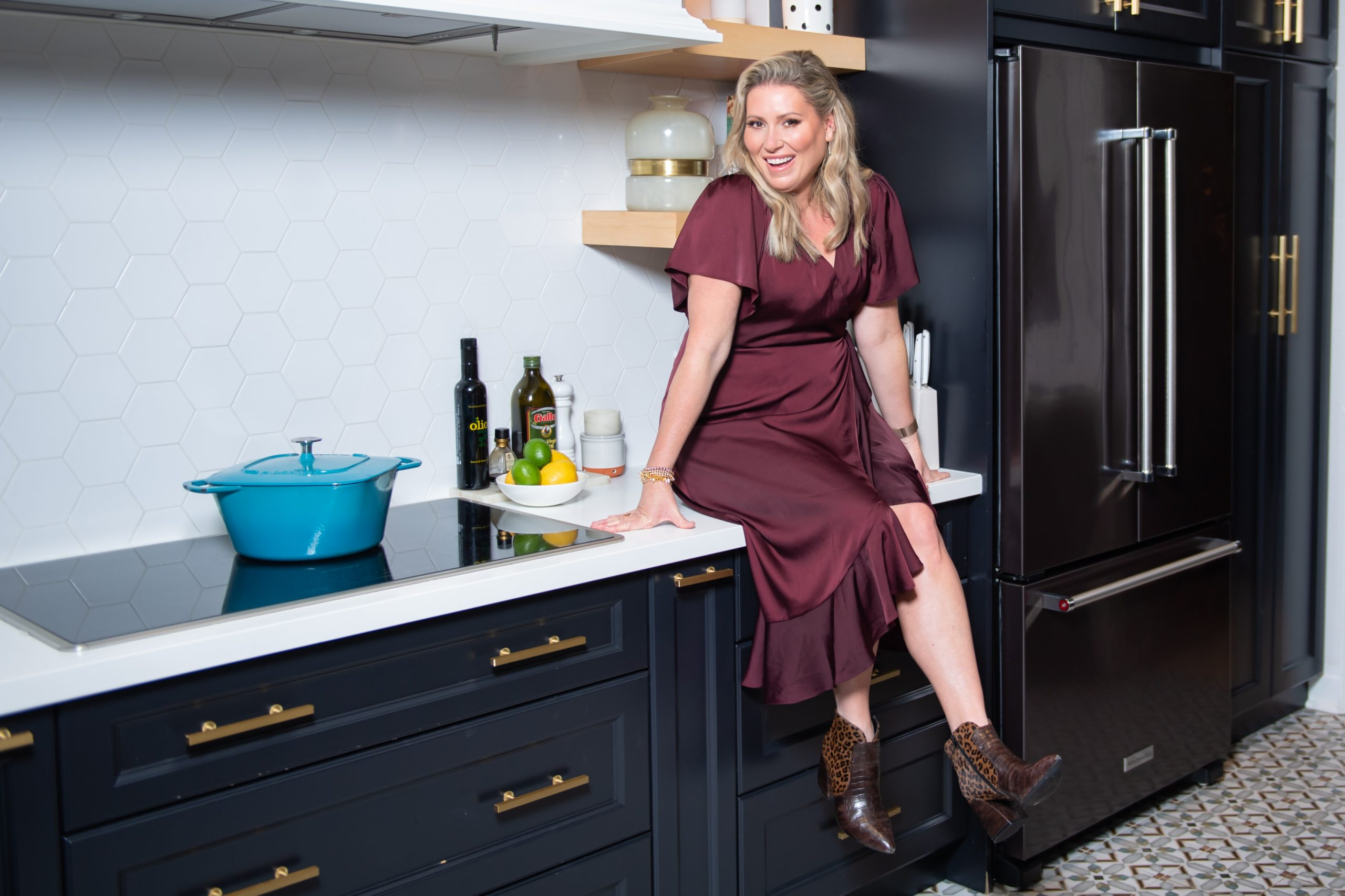 While talking about their weight loss journey on their podcast, Nat revealed that she was able to lose weight gradually by following the WeightWatchers program. Nat refrained from disclosing specific weight loss advice as she wished for her fellow mothers to prioritize self-care and developing healthy habits instead. Nat was mindful not to share 'before and after' picture of her health journey because she did not want her audience to fixate on the appearance of their bodies or the numbers on the scale.
Instead, Nat wanted her audience to follow in her footsteps by caring for their bodies and transforming their relationships with food. "Moms and women feel like they're never enough. Social media has made most people tune out about how they feel and watched how everyone else feels aka never measuring up to the highlight reel. The shit of a filtered life, because no one is comfortable with who they currently are."
Nat achieved this through WeightWatchers, which helps people lose weight through a healthy and gradual process. The science-based weight loss plan teaches people how to eat healthier by considering complex nutritional factors, like added sugars, fibre, protein, fats, and calories. People won't have to avoid certain foods or skip events on the plan, as long as they can manage the portion sizes of their meals and become mindful of their meals' nutritional value. By following these strategies, Nat changed her relationship with food and achieved postpartum weight loss more healthily.
"In the beginning of this WeightWatchers ten week challenge I was coming off a summer of cocktails and endless dinners out. I knew the fall clothes were not fitting and I felt sluggish on the daily. I needed a health change. After the first five weeks I spent a week away with girlfriends. We went hiking every day and I had the energy to keep up with my fit friends and felt so good in my body. I was ready to keep up with delicious home cooked meals and adding more steps per day."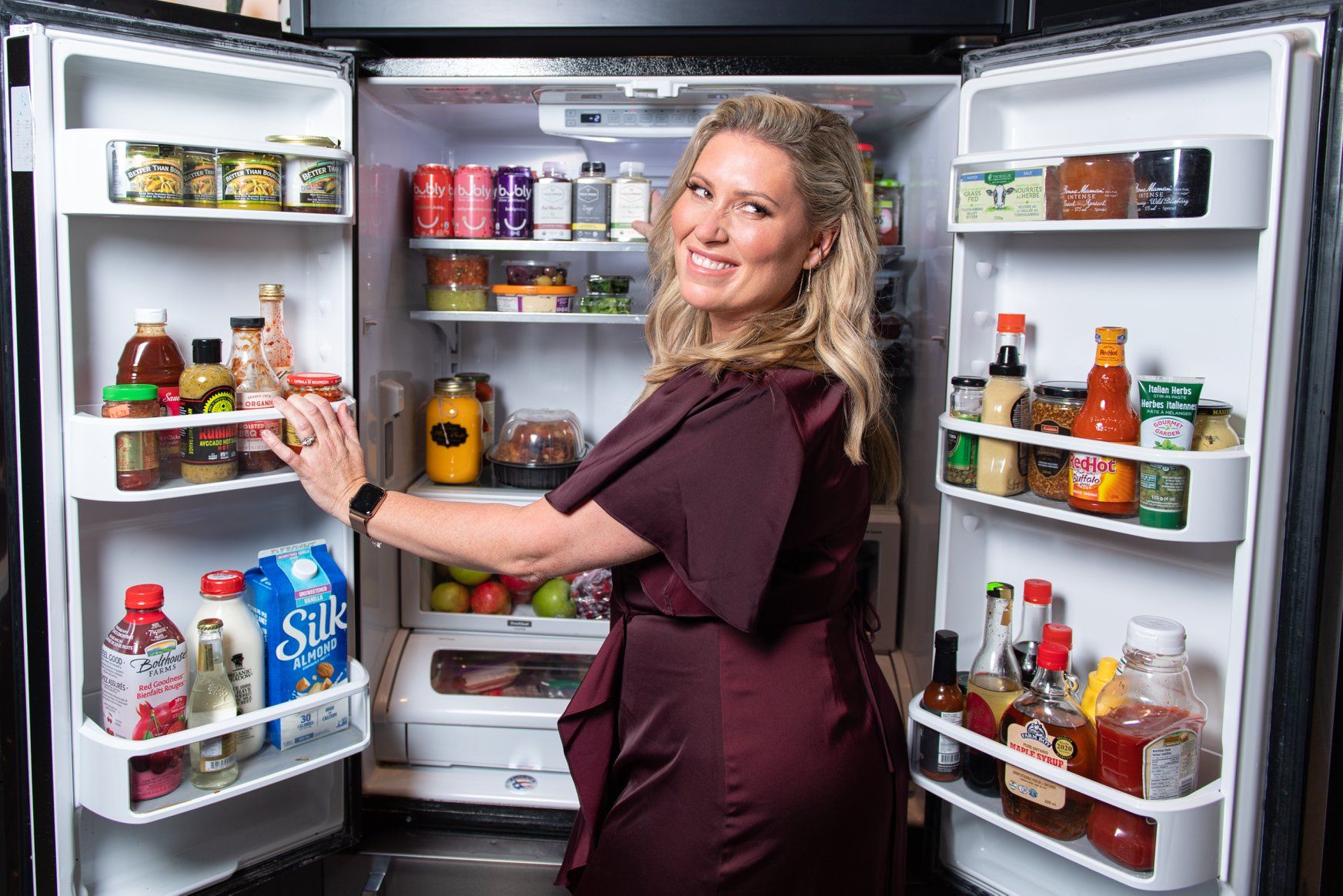 Natalie Telfer shared her health journey to prove that moms don't need extreme diets to lose weight. She instead emphasizes that you should prioritize your health instead of focusing on the appearance of your postpartum body. Instead of fixating on what to eliminate, she suggests women concentrate on what they can add. "Add more water, more veggies, more movement, more sleep, more mindfulness. More of what makes our minds and bodies feel better. We've learned this works for us, but we totally get it's not for everyone. As we get older something shifts in the way we view and prioritize our health. Now more than ever, we are reminded that each day is a NEW day. Small things lead to big things. And if there's one thing we've learned, it's the power of community. Add more that makes your mind and body feel good."
Moms play a significant role in their family's health, which is why they need to follow healthy eating practices. Nat wants to promote healthy weight loss because she knows her influence over fellow moms and wants to provide better support to kids. Nat shares that she frequently warns parents about the content that kids may encounter on social media, which is why both she and Cat are more mindful of the messages they post online. Cat also points out that they frequently talk to parents online, so they must provide safe and real information about matters like parenting or weight loss. "It's really about the wellness for us. And has there been success, yes. Is it meant to be a crash plan, NO. It's a lifestyle plan."
Nat's approach to healthy weight loss is also critical because each mother has unique health needs. Physicians emphasize that there are no one-size-fits-all health solutions, making it important for people to consider personalized treatment plans for their wellness goals. Rather than following other people's diets down to the details, people should follow a weight loss plan that can teach them how to be the healthiest versions of themselves.
"The freedom of saying that you wanted to lose weight and that you have lost weight is so liberating. For so long it felt like such a taboo thing to say. It can ignite a major conversation on social media and can be a trigger for people. At the end of the day it is your journey and your story. Losing weight is not going to make you happy if you aren't already a happy person. It's not going to solve any problems. If you get angry about other people's weight loss, check in with yourself. We should be at a place where we can celebrate, especially with other women."