With each project he undertakes JR Michael's passion burns brighter, igniting hope and illuminating the path toward a better future. His dedication to raising awareness about the global human trafficking crisis, indigenous rights and other vital issues reflects a deep compassion for humanity. As an independent actor and filmmaker, his work is fuelled by passion and a desire to make a difference in the world through every project he takes on. He seeks to bring forth fresh ideas and perspectives, tackling important issues of the human spirit and societal relevance.
One project that embodies JR' Michael's dedication and creative vision is his upcoming limited-release series Nightfall that tackles human trafficking. JR has poured his heart and soul into crafting a story that challenges the well-established tropes often seen in crime series. This highly anticipated series is set to captivate viewers with its passionate characters and thought-provoking narrative. JR steps into the spotlight as the series' creator and main character, breathing life into Jack Walker himself. The series also stars Joelly Almodavor, Ray Acevedo, K. Stevens and Milena Barbosa.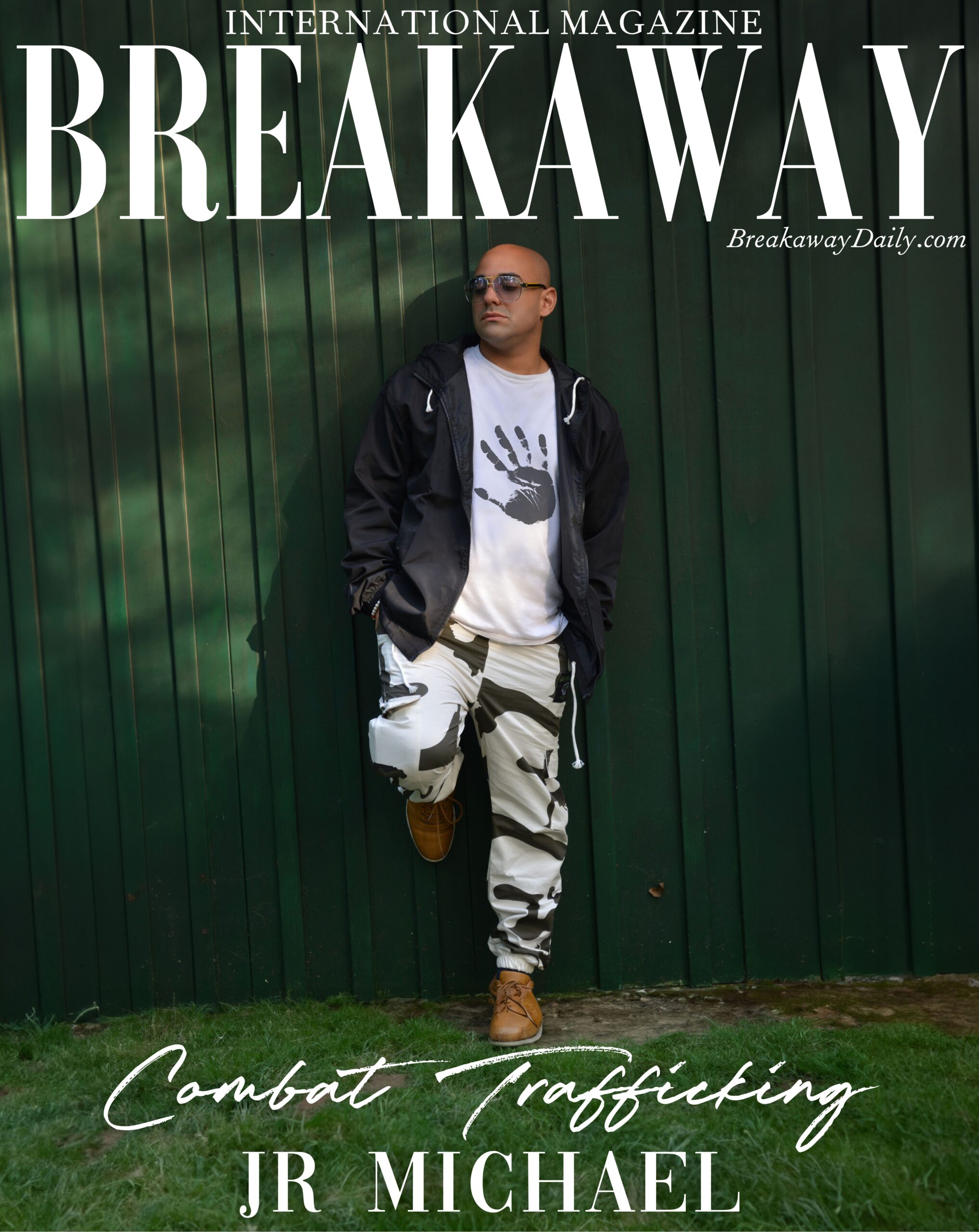 Out of the Shadows: Nightfalli is a Riveting Tale of Redemption
Jack Walker is a former military operative who has seen his fair share of hardships. After enduring six grueling years of military service, Jack returns to civilian life, only to face a heart-wrenching reality. Jack's life unravels when he discovers his wife leaving him for another man. But what makes matters worse is that this seemingly ordinary man conceals a dark secret that sends Jack's world spiralling into chaos. As the truth behind his wife's betrayal slowly comes to light, Jack is consumed by a determination to rescue his wife and daughter from the clutches of evil. "The dark tones of this series are played straight; Jack will have to deal not only with the tribulations of being a veteran and the psychological effects of that, but also with the dangers that his wife and daughter are about to face."
In a race against time, Jack embarks on a mission fraught with danger and uncertainty. Along the way, he stumbles upon a nefarious underworld, one that thrives under the cover of nightfall — the dark realm of human trafficking. As the layers of darkness are peeled back, Jack finds himself entangled in a web of treachery, deceit and unimaginable cruelty.
Nightfall weaves a narrative that not only explores Jack's personal journey of redemption, it also sheds light on the alarming reality of human trafficking. Through the compelling storylines and unforgettable characters, the series confronts the stark truths and harrowing consequences faced by victims of this heinous crime. By delving into this grave issue, the series aims to raise awareness and ignite conversations that can help combat this pervasive menace.
This gripping narrative delves into the dark underbelly of human trafficking, an issue plaguing our society. Disturbingly, an estimated 15,000 to 50,000 women are sold into sex trafficking in the United States alone every year. With nearly 28 million victims worldwide, traffickers prey on people of all ages, backgrounds and nationalities, exploiting them for their own profit. "I wholeheartedly hope that Nightfall will shed light on the grim reality faced by countless women and children who fall victim to this heinous crime."
Jack Walker's quest for justice and redemption promises to captivate and resonate with audiences, drawing them into a world where the line between good and evil blurs and hope flickers even in the darkest nights. Nightfall is earning recognition and accolades along the way including awards at the Rome International Movie Festival and as quarter-finalist at the U.S. Film Festival.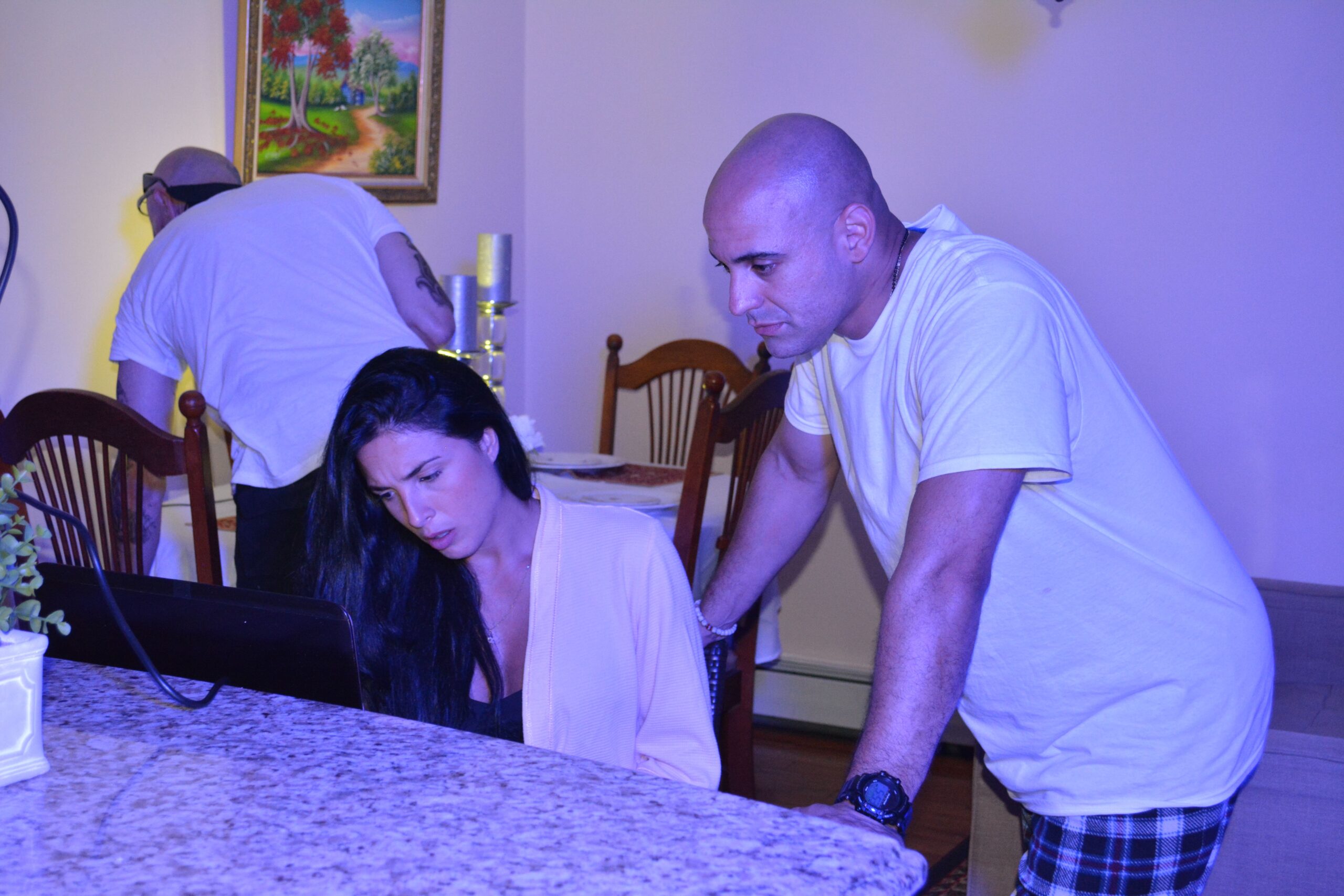 Nightfall is not just a creative endeavour, but a personal cause for JR Michael. The inspiration for the series struck him when a friend shared a haunting encounter—a mother and child nearly fell victim to abduction in a late-night parking lot. "I was told about a troubling incident involving a friend of mine, where they were in a store late at night and a suspicious van was slowly circling around the parking lot, as if it was searching for children. It hit so close to home. They tried to take her child away from her that night. The van that circled them ominously, hunting for unsuspecting victims, shook my friend to the core."
The gravity of this incident compelled JR to shed light on the issue, believing that more people needed to be aware of the horrifying reality faced by victims of human trafficking. This is the essence of Nightfall—an impassioned cry for change, a relentless pursuit of justice. JR's involvement in fighting human trafficking goes beyond his entertainment career brings to the forefront the issues and organizations fighting for change. Finding ways to spread information about this human rights violation is imperative, especially as no one is exempt from the dangers of being picked up by a human trafficking ring. "Human trafficking is a big issues in our society and we need humanity to come together for the better good."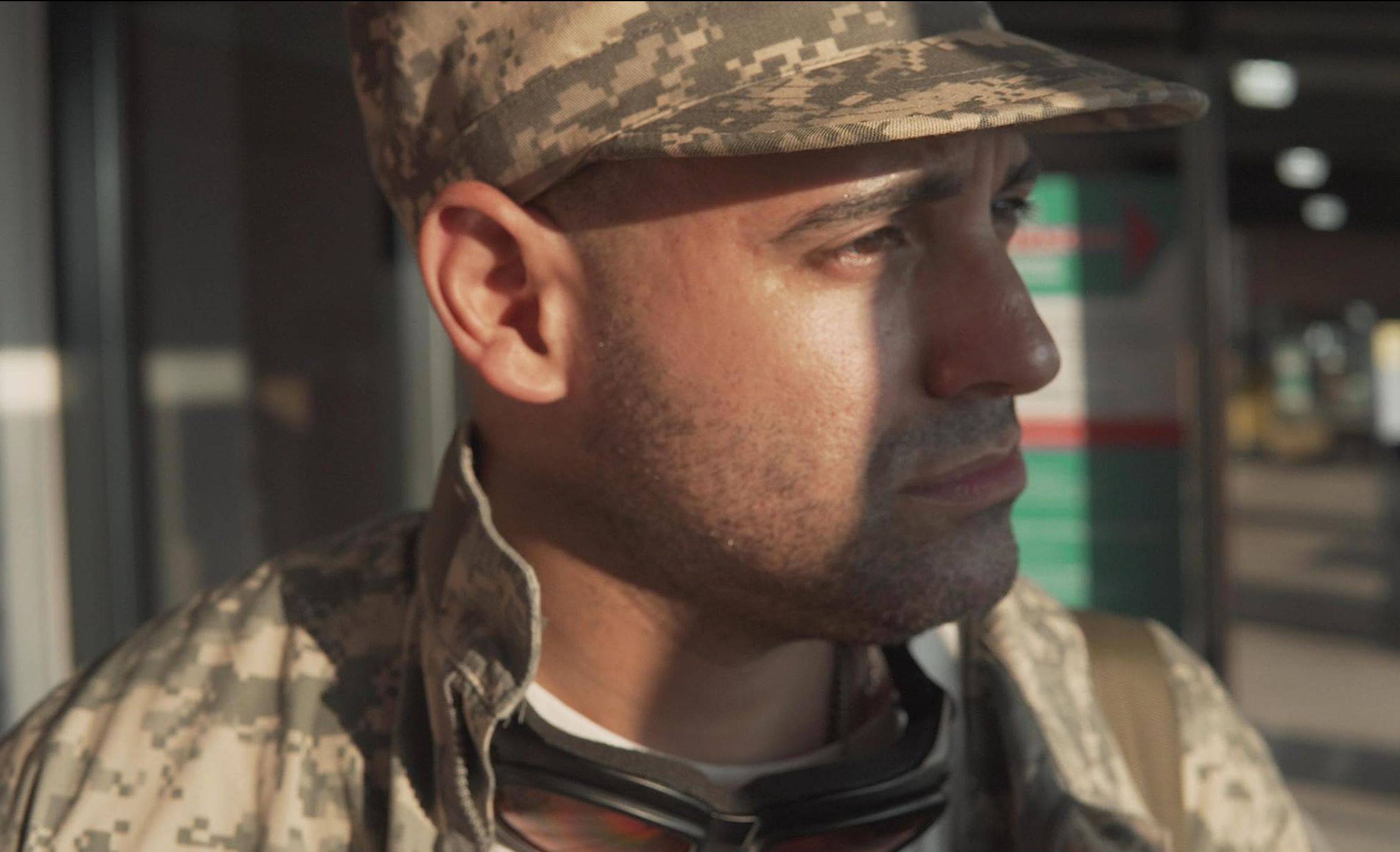 Thorn: Empowering Change & Protecting Innocence
It is worth noting the vital work being done by one of the many organizations fighting against trafficking. Thorn: Digital Defenders of Children is an organization dedicated to combating child sex trafficking. Founded in 2012 by Ashton Kutcher and Demi Moore, Thorn was born out of a profound realization of the issue's prevalence worldwide. The organization's CEO, Julie Cordua, joined shortly after and delved deeper into the problem. They discovered that technology was playing a role in extending the crime, yet it had not been effectively utilized in its solution.
Thorn took a pioneering approach, developing new technologies to combat online child sexual abuse. Their team, consisting of engineering and data science experts, focuses solely on innovating and deploying these technologies at a rapid pace. By accelerating victim identification, equipping platforms, and empowering the public, Thorn aims to disrupt perpetrators and protect children from exploitation.
Thorn has made a tangible impact in the fight against child sex trafficking. According to Thorn's own 2017 impact report, their efforts assisted law enforcement in identifying 5,894 trafficking victims and rescuing 103 children from abusive situations where their sexual abuse was recorded and distributed. Thorn's work extends to collaborations with major technology companies such as Google, Facebook, and Microsoft, who contribute to the development of software to combat child sexual exploitation.
Human Trafficking & Historical Trauma in Tribal Communities
JR Michael's commitment to the cause doesn't end with Nightfall. Indigenous women and girls are particularly vulnerable to human trafficking as they are ten times more likely to be victims. JR is currently working on Lily's Sacred Journey, a feature film in pre-production based on the short film. He hopes to bring more attention to the historical trauma that the Indigenous peoples face via this project through indiginous representation.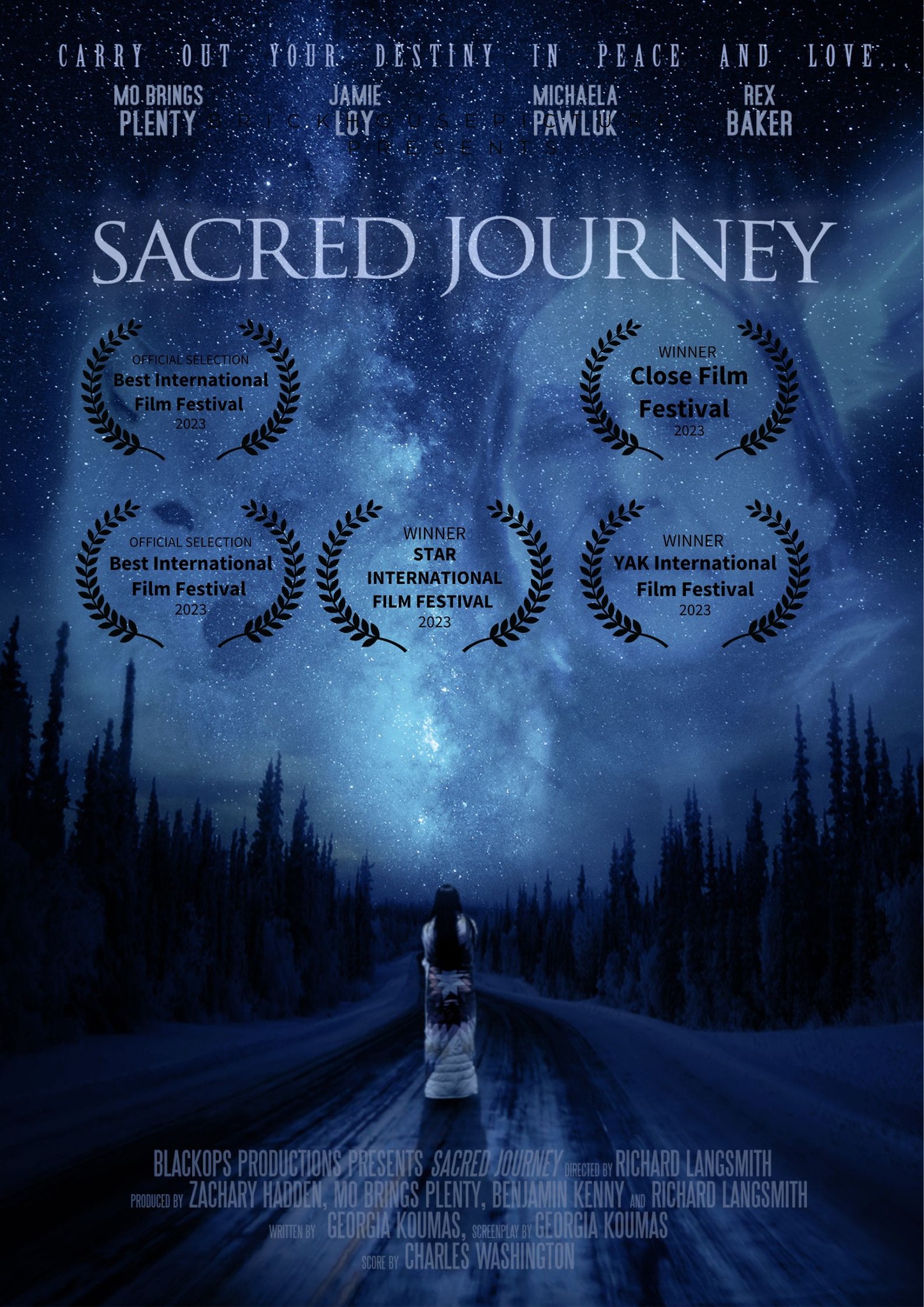 Written by Georgia Delphine and Mark Ricker, the film stars Jamie Loy, an American actress known for her role as Elizabeth Canoe in The Cherokee Word for Water. Her foray into acting commenced with a summer theater gig at the Cherokee Nation Heritage Center where she participated in the historical documentary The Trail of Tears: Cherokee Legacy alongside James Earl Jones and Wes Studi. Mo Brings Plenty plays Strong Eagle, Lily's grandfather and is an enrolled Lakota who hails from the Pine Ridge Indian Reservation, where the story takes places. Those versed in the Battle at Little Big Horn are cognizant of the distinguished names of his grandfathers. Mo perceives the world through the prism of the struggles and selflessness his family and forefathers exhibited, paving the way for his existence today. He has gained recognition for his performances in Yellowstone, The Revenant, and Jurassic World Dominion. The feature film will also star well known Indigenous Canadian actor Graham Greene known for his performances in The Green Mile, Die Hard and Dances with Wolves alongside Kevin Costner, which earned him an Academy Award nomination.
Lily's Sacred Journey is set in the tribal lands of the Pine Ridge Reservation in South Dakota. Lily Sunflower is a young Lakota woman who is the granddaughter of a revered holy man, Strong Eagle. Lily has lived her life being taught the Sioux traditions of her people by him, as well as the history that have led them to this place. As a child, she was taught by her grandfather that the poverty that pervades the reservation was not always a part of their people's history.
Among these sacred teachings is the notion of the Sacred White Wolf, an ever-present companion during Strong Eagle's mountain ascents. He engages in spiritual dialogues with the spirits of those lost to the ravages of history's violent conflicts and upheavals. He is gone sometimes for days to converse with the spirits of his people who were lost to violent wars and their way of life. When she is older, her grandfather takes her to a ceremony on the mountain where her dreams and visions of the white wolf start to appear.
The story unfolds around the horrific disappearances of Native American women, an epidemic that has plagued the poverty-stricken reservations for countless years. It is for this reason that Lily's mother encourages her to leave her native home to attend college and try to achieve a better life. When Lily reaches twenty-one, she embarks on a journey to college where she meets three other girls from different backgrounds, and the four of them form a sisterly bond.
The film follows Lily as she is torn between two worlds while studying at college. Her life takes a drastic turn as she embarks on a quest to uncover the truth behind the disappearance of her indigenous kin. While in school, her dreams of the white wolf become more prevalent. She begins to be drawn back to her grandfather's wishes to stay on the reservation and to save her people who have lost faith in their traditions and beliefs for so many past generations. As Lily matures, her bond with the ethereal white wolf strengthens, manifesting in dreams and visions. Through heartache and adversity, Lily's character deepens, guided by Dr. Steve and her own resilience.
By breaking away from all she has known, she discovers personal and spiritual growth through embracing her family's heritage and a shared longing for identity and restoration. Lily's efforts to come to terms with her ancestral destiny, her dreams of becoming a physician, and the pull of life outside the reservation are prominently featured.
The film-centric environment I was raised in by my family strongly influenced my career choice, as it inspired me to pursue a career in filmmaking. When we strive for excellence, we can push the boundaries of your capabilities.
For more information visit JR's production company Brick House Pictures.