In a world where representation and inclusivity are crucial, beauty industry veteran Carlita Smith stands as a beacon of empowerment. As a cosmetologist and entrepreneur, she has made a significant impact in her industry with her brand Carlita Cosmetics. She is driven to break down barriers in the industry and create a platform of inclusivity for all. As we delve deeper into her journey, challenges and triumphs, we celebrate her remarkable achievements as a Black woman in business.
Carlita's passion for beauty was evident from a young age. She was particularly fond of makeup and the art of applying it. Growing up in Dallas, she found solace and inspiration in fashion magazines and developed a keen interest in makeup and hairstyling. "I have childhood memories of my dad bringing home fashion magazines for my mother when he worked at a magazine company. I couldn't resist flipping through the glossy pages, longing to be a part of the vibrant world they portrayed."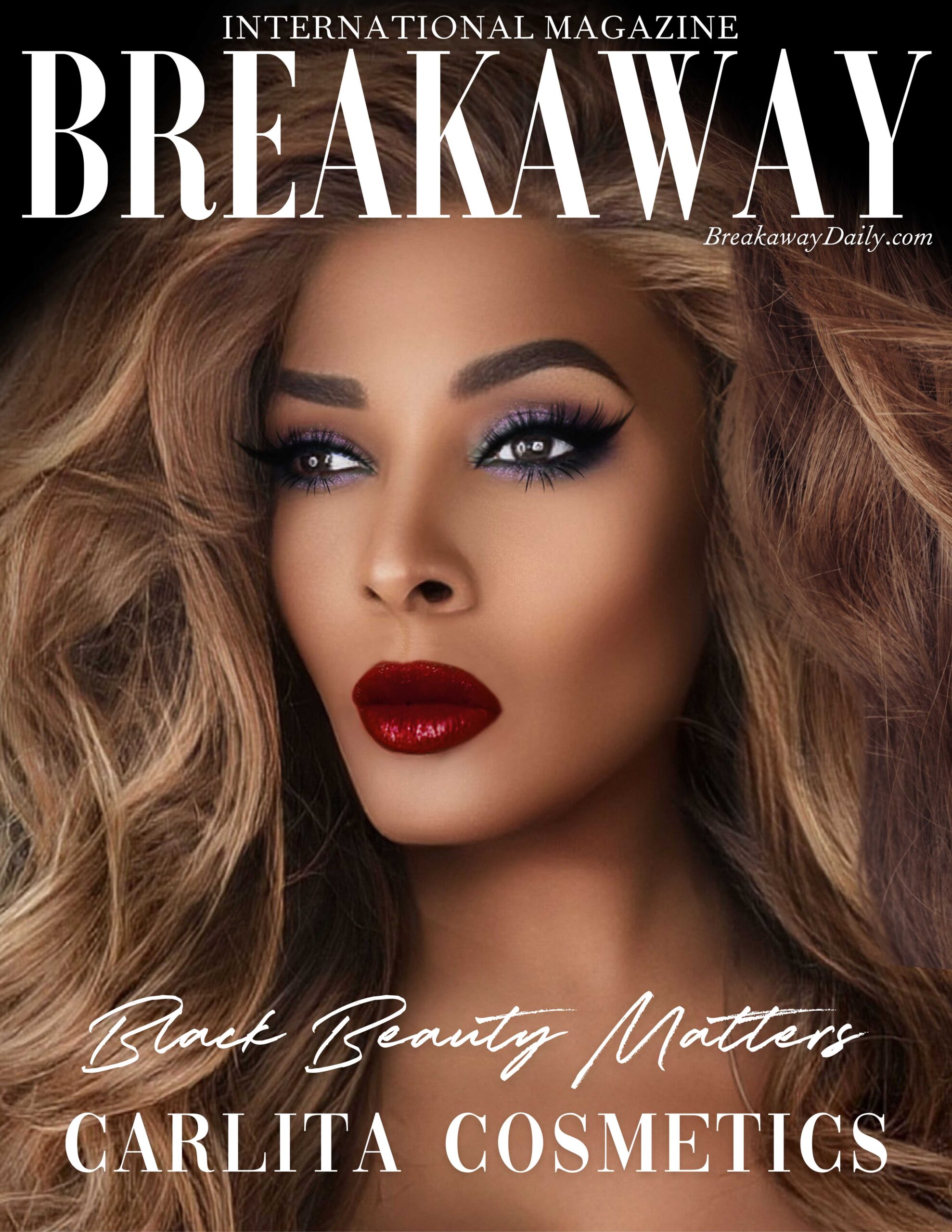 Carlita comes from a background of women who have had professional careers in the beauty industry. "It's in my DNA. My cousin was in the modelling industry and had a very long career, and my mother modelled for Neiman Marcus in Dallas." With an aspiration to learn more about the world of beauty, Carlita pursued her studies at Ogles School of Hair Design, where her adoration for beauty intensified. She built a successful career in the hair industry, managing multiple chains throughout Dallas. She then continued her education in cosmetology which encompasses a wide range of beauty treatments such as skin and aesthetic treatments, make-up application, lash extensions, manicures, pedicures, depilatory treatments and more.
Creating Carlita Cosmetics
Driven by a burning desire to make her mark and create something truly unique, she embarked on a journey of self-education to start her own cosmetics line. Armed with fortitude and unwavering ambition, she overcame any challenges that came her way. "I've learned that there's no substitute for hard work. If you want to achieve your goals, you have to be willing to put in the time and effort to make it happen."
Carlita's vegan cosmetic line, aptly named Carlita Cosmetics, has been a labor of love and a testament to her creativity. As a beauty company founder, Carlita works tirelessly to ensure that diversity and inclusion can be at the forefront of the beauty industry. Authenticity and filling much-needed gaps in the industry have been the driving forces behind her work. By focusing on products tailored specifically for people of color, Carlita made inclusivity and representation her guiding principles to ensure her brand stands out in an industry filled with countless cosmetic companies.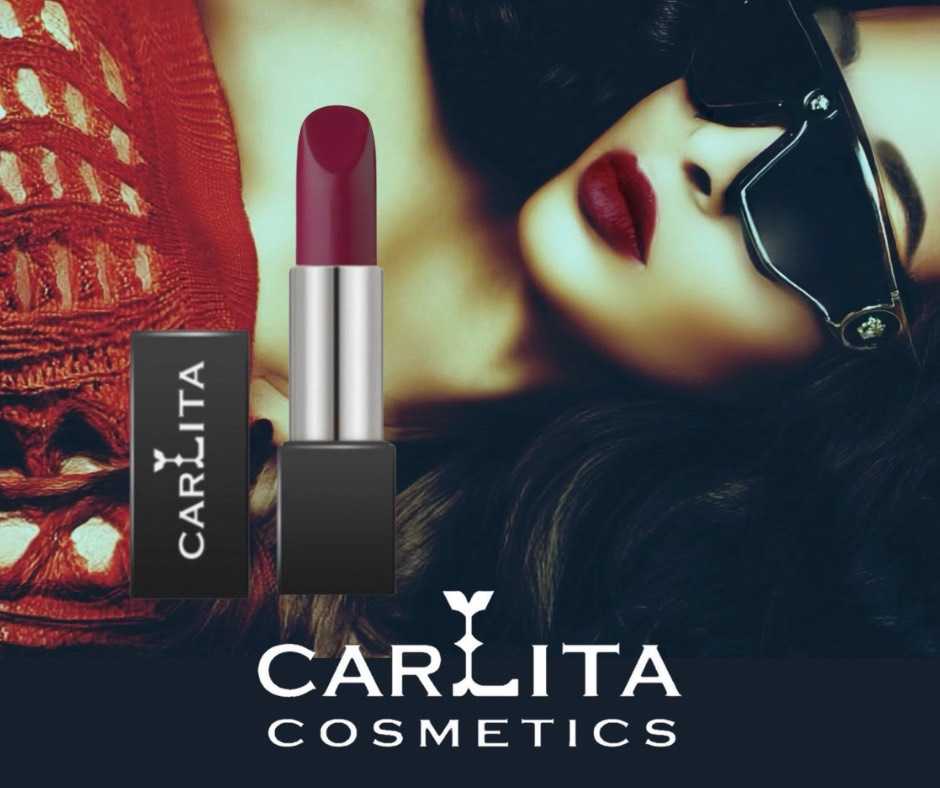 Her brand currently offers an array of complexion products that cater to diverse skin tones, as well as luxury lashes, colorful lipsticks and more. The lipstick collection is named after people who have made an impact in her life. "I wanted to express to the important people in my life how much they truly meant to me." Each product is a testament to Carlita's meticulous attention to detail and her commitment to providing high-quality beauty options. The collection is vegan, paraben-free, non-toxic and cruelty free. She continues to expand her brand's reach and impact by working on a luxury skincare line and a men's accessory line promising an enhanced experience for her loyal customers and new enthusiasts alike.
Impacting the Celebrity Sphere
Her genuine approach and alignment with individuals who shared her brand's values resulted in exciting collaborations and opportunities. Soon after her cosmetics line launched in 2013, celebrity makeup artists began to reach out for her products. "Makeup artists started requesting samples, which was a sign that I was on the right track." Emmy nominated makeup artist, Vincenza Carovillano became an instant fan of her liquid lipstick.
Famous faces from all walks of life have relied on Carlita Cosmetics to help them shine on the red carpet such as comedian Kym Whitley. Her makeup and accessories has also landed in the hands of rappers Lord Jamar, Rakim and Charli Baltimore. Singers Me'Lisa Morgan, Lyfe Jennings, B2K's Raz B and Jodeci's Dalvin Ertimus DeGrate. Love & Hip-Hop's Jasmine Bleu and VH1 reality stars Yandy Smith and British Williams.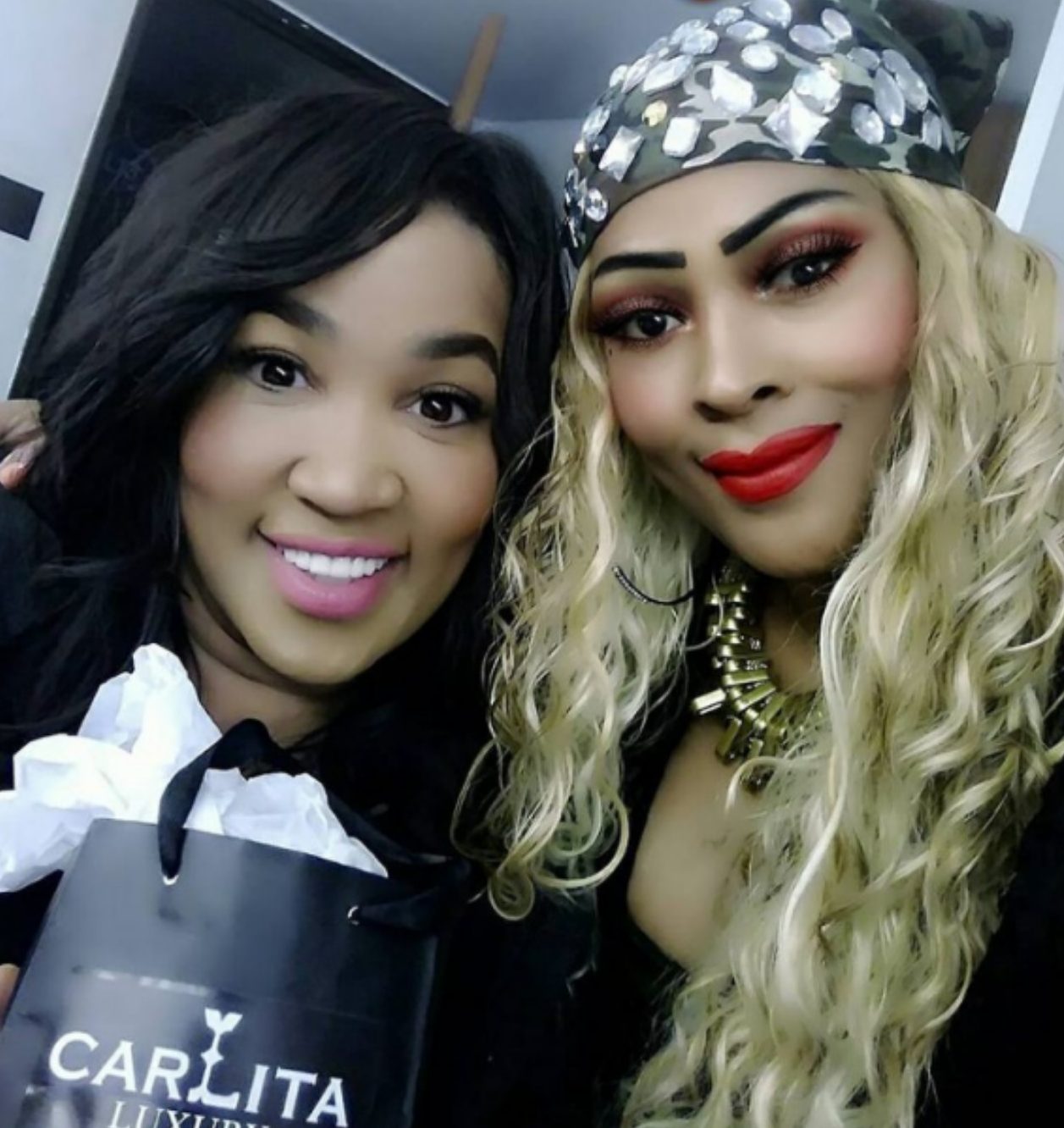 Like any entrepreneur, Carlita faced her fair share of challenges. From navigating delays that went along with the impact of the COVID-19 pandemic, to managing all aspects of her business herself. Through it all she has demonstrated resilience and adaptability. As a self-managed and self-promoted business owner, Carlita juggles multiple roles including serving as her own photographer, makeup artist, hair stylist and even the face of the brand. Her unwavering dedication to her craft and her willingness to go the extra mile sets her apart in the industry. "Being hands-on is important to me because I know the effort it takes to get to where I am."
Carlita acknowledges the unique challenges faced by beauty businesses, where standing out and gaining recognition can be particularly difficult. Despite these hurdles, she remained undeterred, understanding that success requires relentless effort and a commitment to continuous improvement. Through her entrepreneurial path, she serves as an example to aspiring entrepreneurs, reminding them that setbacks are an inevitable part of the process.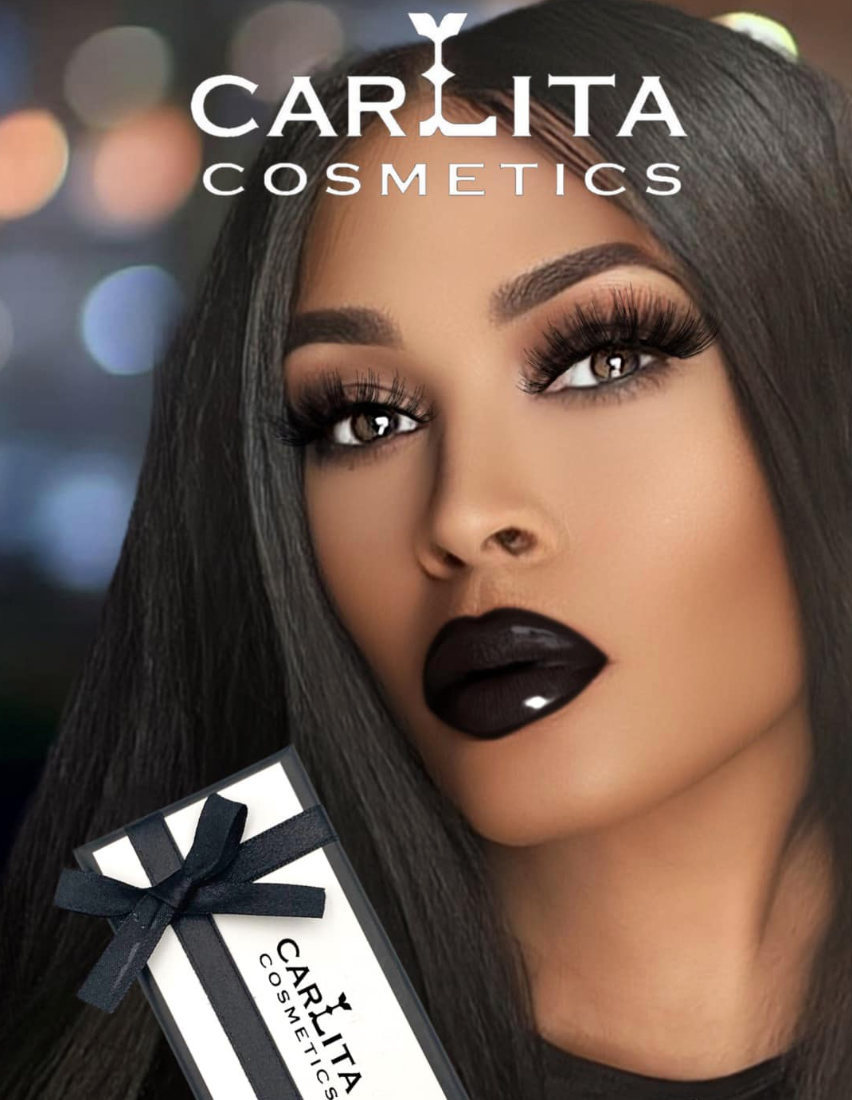 Inspiring Others
Carlita's journey is one of faith, determination and the pursuit of dreams. "Whenever an idea pops up, I'm quick to thank God because my faith is the driving force behind me." In the face of unsupportive family members and friends, she found strength and motivation to prove her worth and make her business thrive. Her advice to those contemplating their own entrepreneurial path is rooted in passion, resilience and self-belief.
She encourages aspiring business owners to be passionate about their endeavours and not be discouraged by a lack of immediate support. Carlita emphasizes the importance of educating oneself, seeking out social media groups and seminars, and maintaining unwavering faith. She reminds us that every career has its good and challenging days, and perseverance is key to reaping the rewards of hard work. Carlita encourages people with big dreams to break them down into smaller, achievable goals. Consistent effort over time is what she thinks is necessary to make significant progress.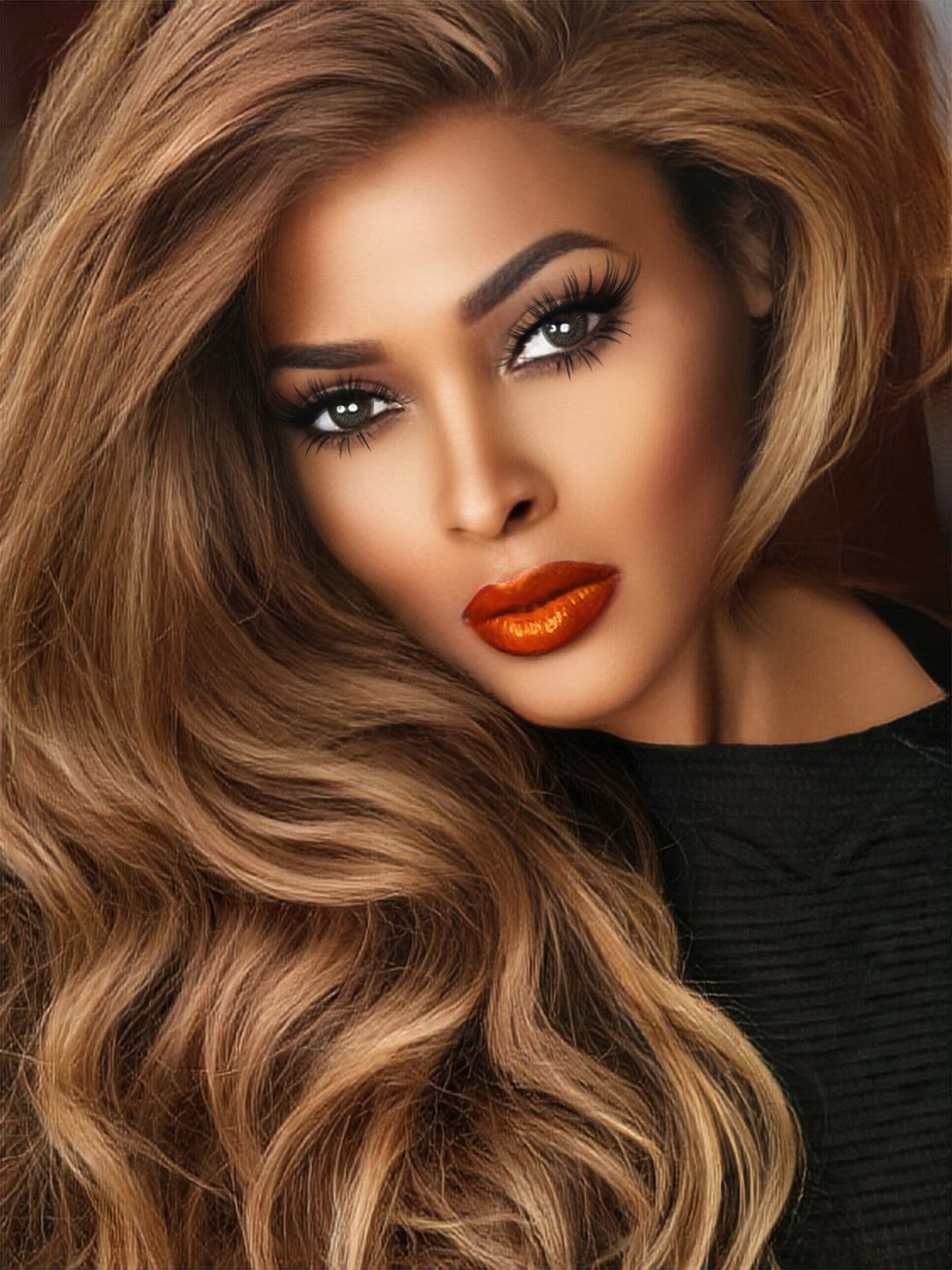 "It's important to me that I not only succeed but also share my success with the community." Black women deserve the liberty to establish their own businesses centered on their interests and passions. This allows them to express creativity, contribute to their communities and design the life they aspire to have. There are brands that have exceptional formulas but require assistance in reaching the right audience for distribution or face financial barriers to success and need investment.
As an entrepreneur with an unwavering drive for success, Carlita is always pushing boundaries and striving for new achievements. Carlita has created a beauty empire that celebrates diversity and empowers people of color. Carlita is determined to challenge the standards of beauty by creating an environment of inclusivity and diversity. As a Black-owned business, Carlita Cosmetics stands at the forefront of inclusivity, leaving an indelible mark on the beauty industry. Through hard work and passion, Carlita Smith paves the way for a future where representation and empowerment are the norm.
To shop Carlita's products visit CarlitaLuxuryLashes.com or call 800-973-9037. Follow on Instagram , TikTok & Facebook
Order this Breakaway Magazine cover story in print here.