The rebellious spirit of Wild Sons, a Parisian rock jewelry brand by two brothers
Photographed in Paris, France for Breakaway Magazine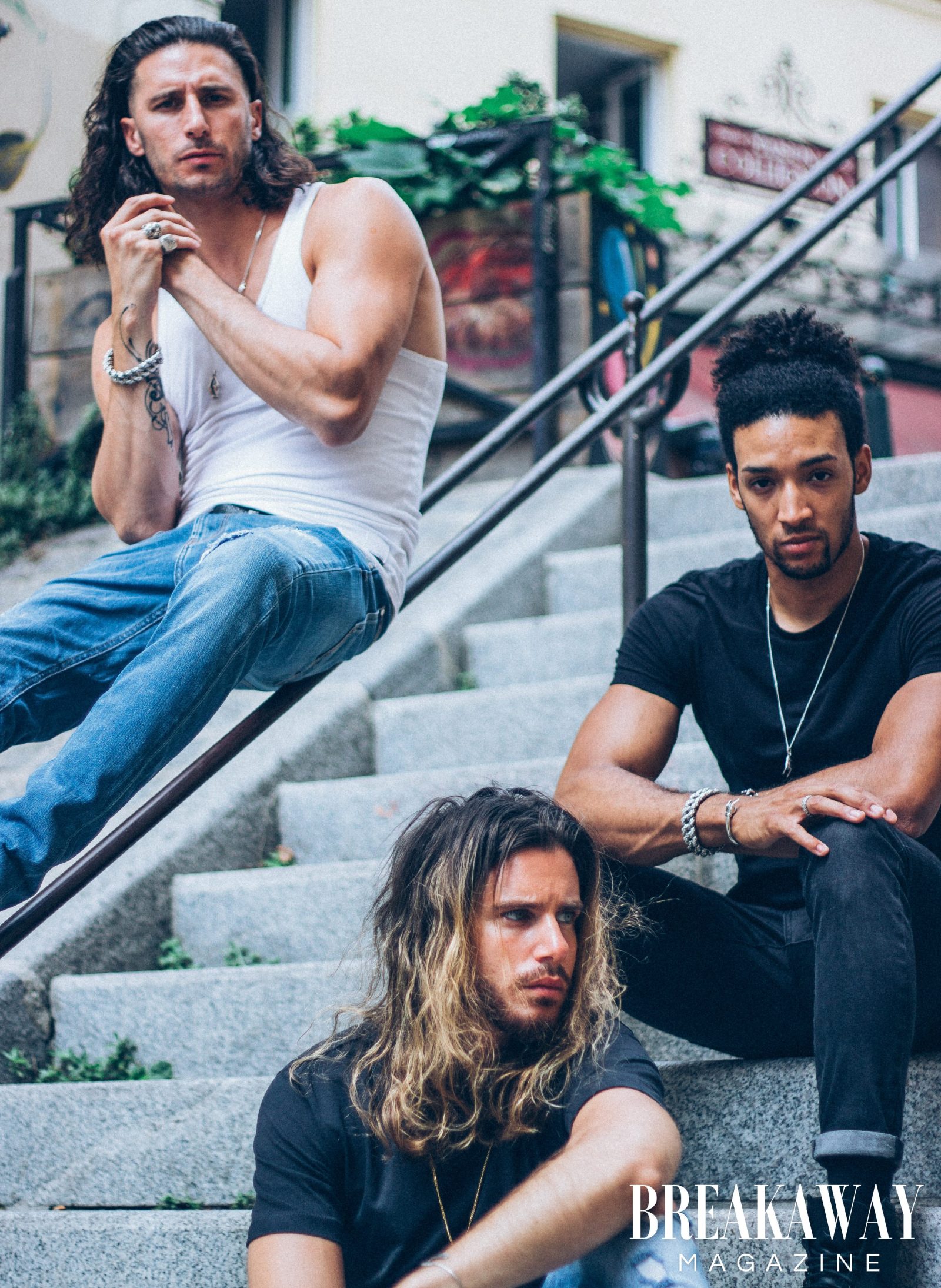 Wild Sons is a designer jewelry brand that was born from the minds of two brothers, Ezra and Emmeth Cohen. Suspended between two worlds, these two Franco-American brothers share their vision of life through each of their unique creations. The brothers began their style revolution in 2012, inspired by the quirky style of the seventies with its rock and biker culture. Wild Sons offers unisex quality pieces handcrafted and designed in France for those who want to emphasize their strength, independence and personality. The collections combine modernity and timelessness, while still encompassing the French touch.
"We have a very clear message, which is reflected in the identity of the brand: we must stay wild!"
The harmony of all of Wild Sons pieces, all gathered on the same body, will bring back the 1970's rock inspiration with all the more force. Their "rock on" hand necklace and bracelet entitled Only Rebels is the emblem of rock, fist raised towards the world as a sign of conjuring fate.
Give rise to a brilliant style and bring out the punk aggressiveness in you. Discover the Medusa set and its sharp scales spread from the ring to the earrings. It is the centerpiece of the latest collection whose scales are reminiscent of the poisonous fantastic creature whose gaze freezes anyone to stone. This collection was the first in a long series of pieces whose style of creation is based on disobedience and rebellion.
"We combine skills and passions to design unique rock jewelry. Whatever your gender, your age, you are sure to find the jewelry that suits you."
Inspired by their homeland, Ezra and Emmeth design all their pieces by hand and they come to life in small Parisian workshops. Their creations combine the rock attitude with a subtle and delicate look. There are many themes among their fashion accessories and each piece matches a specific aesthetic and defined style. With their jewelry, you will be able to match bracelets, necklaces, rings and earrings.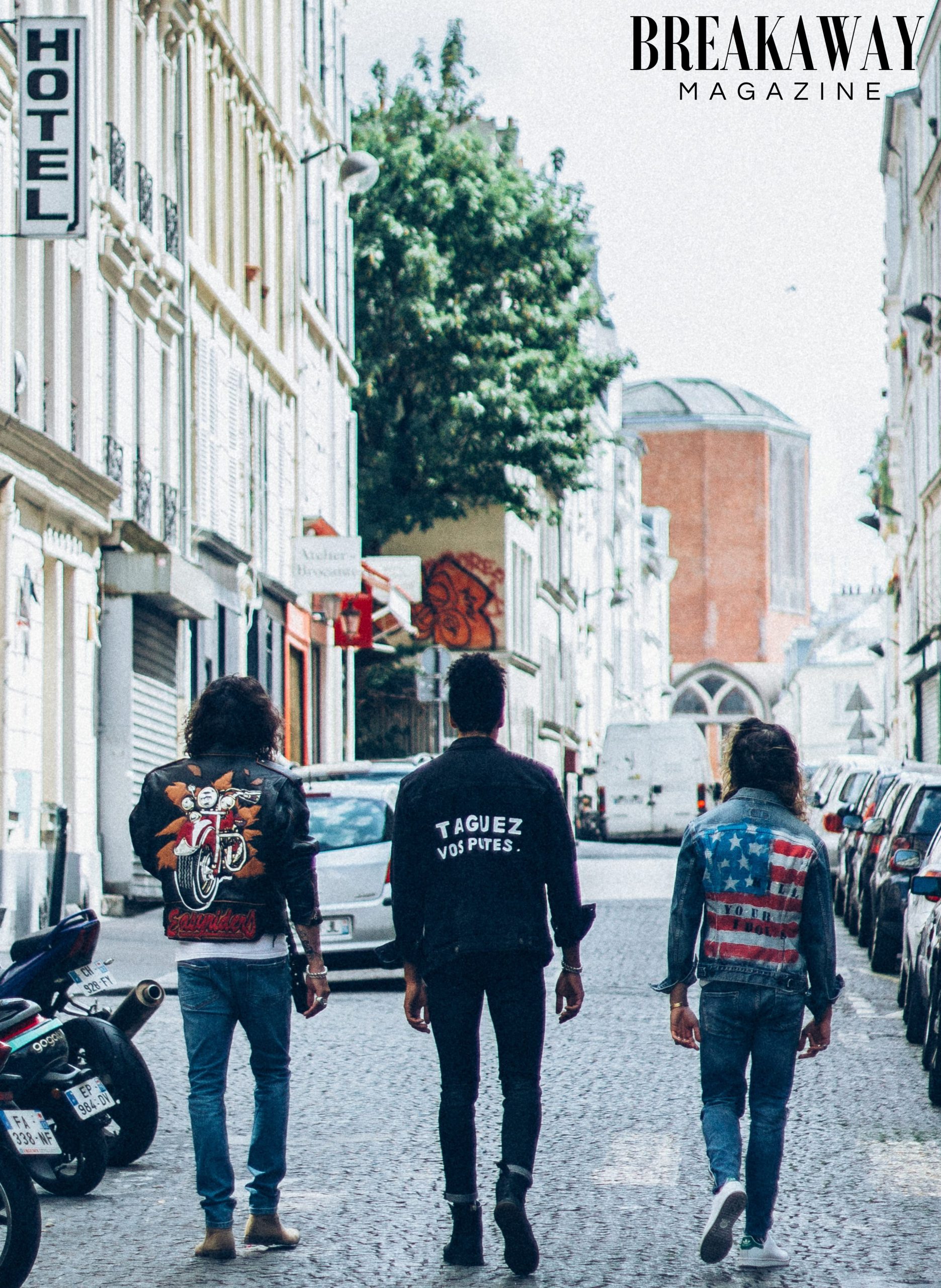 Wild Sons cling to true values and refuse to bow to trends. Nostalgic for a time when the revolution germinated in the cellars and garages of teenagers, to the sound of what would become the hymn of a youth who will never know how to silence its thirst for authenticity. Committed to a society without conformity and where protest is encouraged is in the spirit of the brand. Ezra and Emmeth have more than one idea in mind in how to unite a rebellious community around their line.
"Our mission is to democratize designer jewelry. We are the first mid-range designer jewelry brand, which strikes a balance between affordable jewelry and top-brand creations."
Despite their attachment to their country, it is paradoxically abroad that their brand has emerged. Wild Sons are now present in several Parisian stores, including the famous Abraxas Tattoo parlors and on the brand's website.

Breakaway Magazine
Breakaway Magazine is an international, independently published magazine and online platform featuring inspiring and empowering stories from around the world. Through diverse voices from all walks of life we feature inspirational people and their stories. Every story shines a light on barrier-breaking entrepreneurs, artists, creatives, visionaries, innovators, humanitarians and ordinary people who achieve the extraordinary. "The magazine reaches millions, connecting with an audience interested in more than just the trend, but the deeper meaning." - JB Livingston, Founder/Editor-In-Chief. Read more on our about page.