Deborah Ray-Sims creates films centered on the African diaspora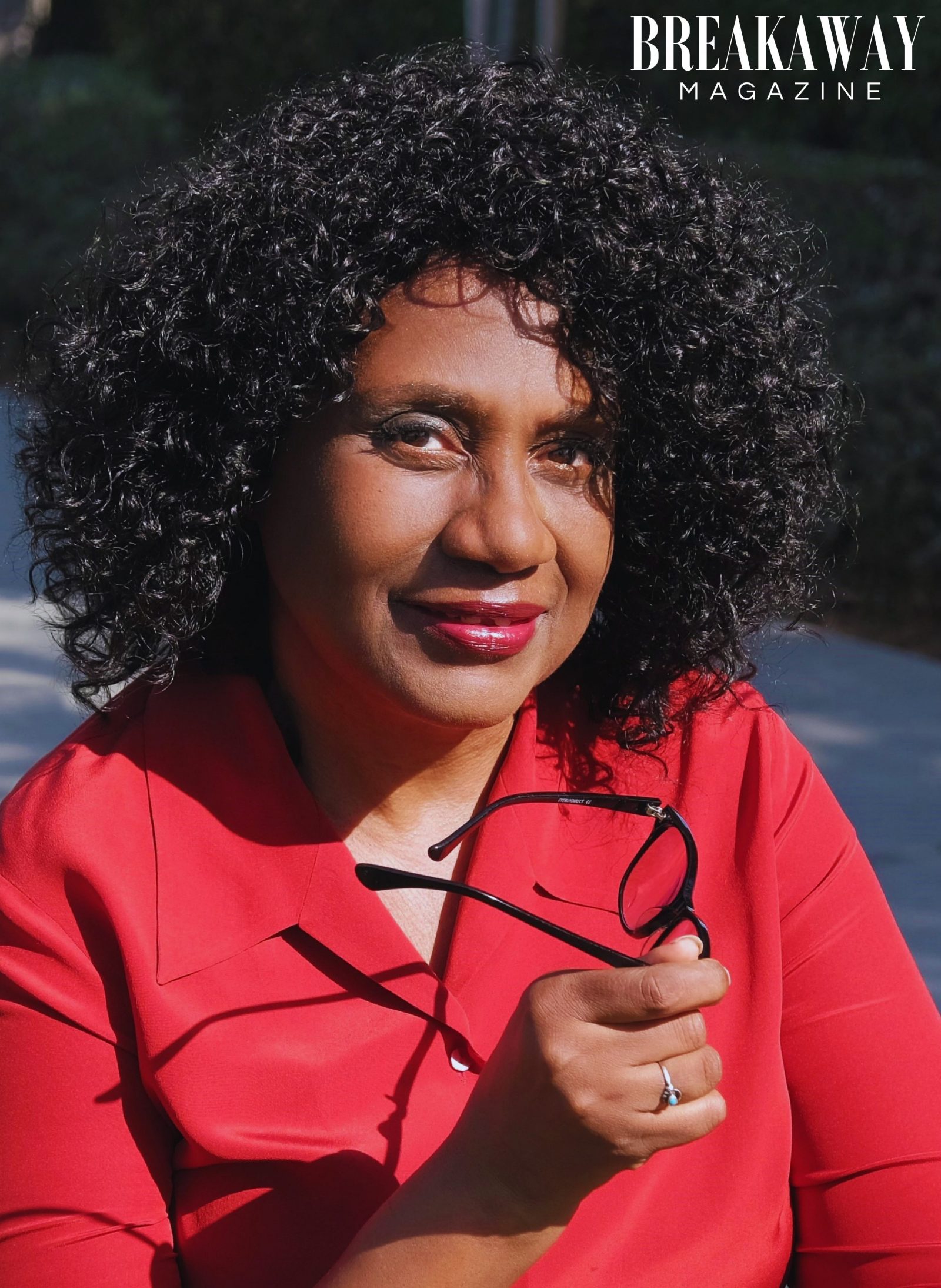 Deborah is an award winning independent writer, director and producer. She serves on the screening committee for Beyond Borders: Diversity in Cannes Film Festival showcase, and as a Submission Ambassador. What sets Deborah apart from other filmmakers is her determination and passion to write stories with intercultural themes from the African point of view. She tells stories that not only entertain, but educate.
Deborah grew up in the post-civil rights era, during a time of racial tension, conflict and strife. It was a welcomed relief to see programs that explored resolutions to these issues. As a young girl growing up in Detroit, Deborah was fascinated by programs like Soul and Colored People's Time.
"At the time, these were two very rare television programs about the African American community. I was also very much influenced by the Motown sound, and with Hitsville USA only a few blocks from where I grew up on the west side of Detroit, I knew I wanted to be a part of the entertainment world."
Deborah developed a love of filmmaking as a young child when she witnessed how television made an impact on her community. Fascinated by the stories that Deborah could relate to, she vowed one day she would be a part of it. She graduated from Michigan State University where she studied film, television and media. She also attended graduate studies at New York University, Tisch School of the Arts.
Deborah began as a volunteer at the Detroit public television station, where she soon landed a job as producer of the prestigious, local Emmy nominated and award-winning Detroit Black Journal, one of the longest running premier shows that chronicles the vast and rich cultural heritage of African Americans in Detroit and worldwide. She produced and wrote numerous documentaries and specials on music and the arts such as Stevie: A Motown Legacy about the music and career of Stevie Wonder.
While working on Detroit Black Journal, she traveled to Dakar Senegal in West Africa and later Suriname in South America to produce documentaries on the rich and diverse cultures of these countries. These trips were life-changing and allowed Deborah to more readily explore stories on the African continent.
She soon became the recipient of the National Black Programming Consortium Award for the documentary Mudra Afrique about a Senegalese dance troupe shot on location in Dakar, Senegal West Africa. At PBS Deborah was a producer on the Emmy award-winning documentary Third New World Festival of the African Diaspora shot on location in Suriname, South America. Several years after her first trip to Africa, she was offered an opportunity to live and work in Lagos, Nigeria where she would train media professionals in broadcasting.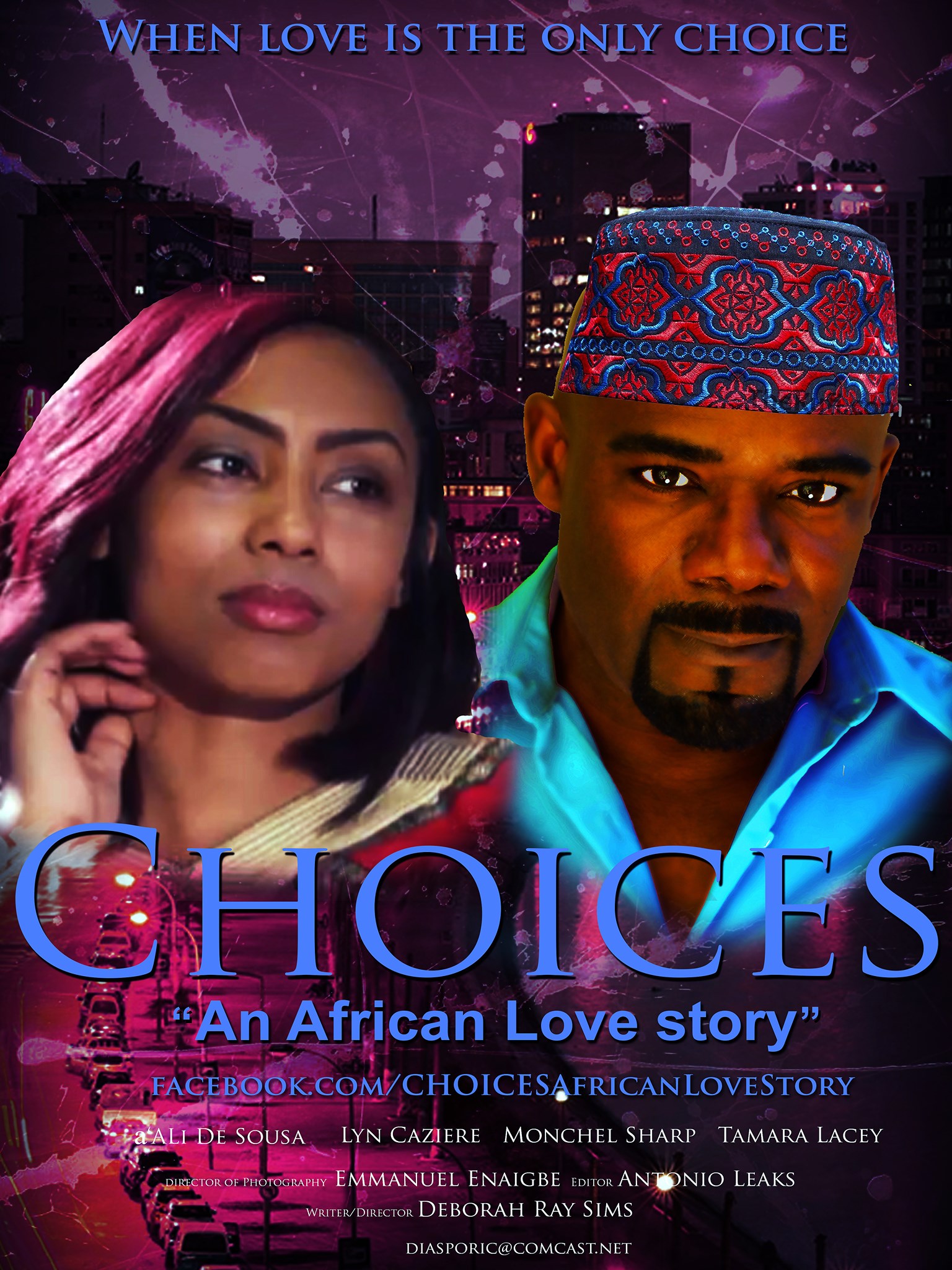 Choices is now streaming worldwide on Zuzu and Plex. Watch the trailer.
Inspired by her time living and working in Africa, she continues to elevate her craft of filmmaking to develop and film stories about the African perspective. Deborah wrote, produced and directed the award winning short film Choices that tells the story about an American woman who is torn by a decision to move to Africa for love. The lead character Zena Jordan is an American media executive who has her heart set on marrying the man of her dreams, Nigerian movie star Desmond Akua. But just days before she is to depart, Zena receives the news that her mother is ill. Zena's life becomes an emotional rollercoaster as she struggles with her decision. Her judgmental sister Sharon confronts her for considering such a move during their mother's time of critical need.
"I love writing stories about social justice and love. As a filmmaker I feel obligated to invest in these stories because audiences resonate to these universal themes."
Her next project will be for her screenplay entitled A Delicate Balance, currently under development to be produced as a feature film is inspired by her time living and working on the continent. This film shows a modern day depiction of Africa rarely seen, and challenges the stereotypes of African society that is often portrayed as war torn and victims of famine. These kinds of stories have been waiting to be told and are timely in today's global space. There is so much that can be learned from different countries and cultures. Telling these stories gives a glimpse of what other parts of the world experience. Other filmmakers have been huge inspirations to Deborah in showing it can be done. She is inspired by the work of filmmakers such as Ava DuVernay, who fights for change both on and off screen.
"She is always giving back to the community and bringing other aspiring film makers along the way. I also resonate to stories that Malcom D. Lee writes because he is a master at directing and writing for ensemble casts, and human relationship themes. I love Spike Lee's thought provoking work because he allows audiences to think. There are many more like Ree Dees, and Barry Jenkins who has a sensitive touch and good rhythm as directors."
The American Black Journal Archives features a collection of programs produced by Deborah on the following website. To learn more information about Deborah Ray-Sims visit her official website & IMDB. Additional streamers for the short film Choices are in the process of being released. For more information feel free to contact Deborah at: Email diasporic@comcast.net and follow her on Instagram @deborahraysims & Twitter @deborahraysims

Breakaway Magazine
Breakaway Magazine is an international, independently published magazine and online platform featuring inspiring and empowering stories from around the world. Through diverse voices from all walks of life we feature inspirational people and their stories. Every story shines a light on barrier-breaking entrepreneurs, artists, creatives, visionaries, innovators, humanitarians and ordinary people who achieve the extraordinary. "The magazine reaches millions, connecting with an audience interested in more than just the trend, but the deeper meaning." - JB Livingston, Founder/Editor-In-Chief. Read more on our about page.