The power of comedy: Mark Ricci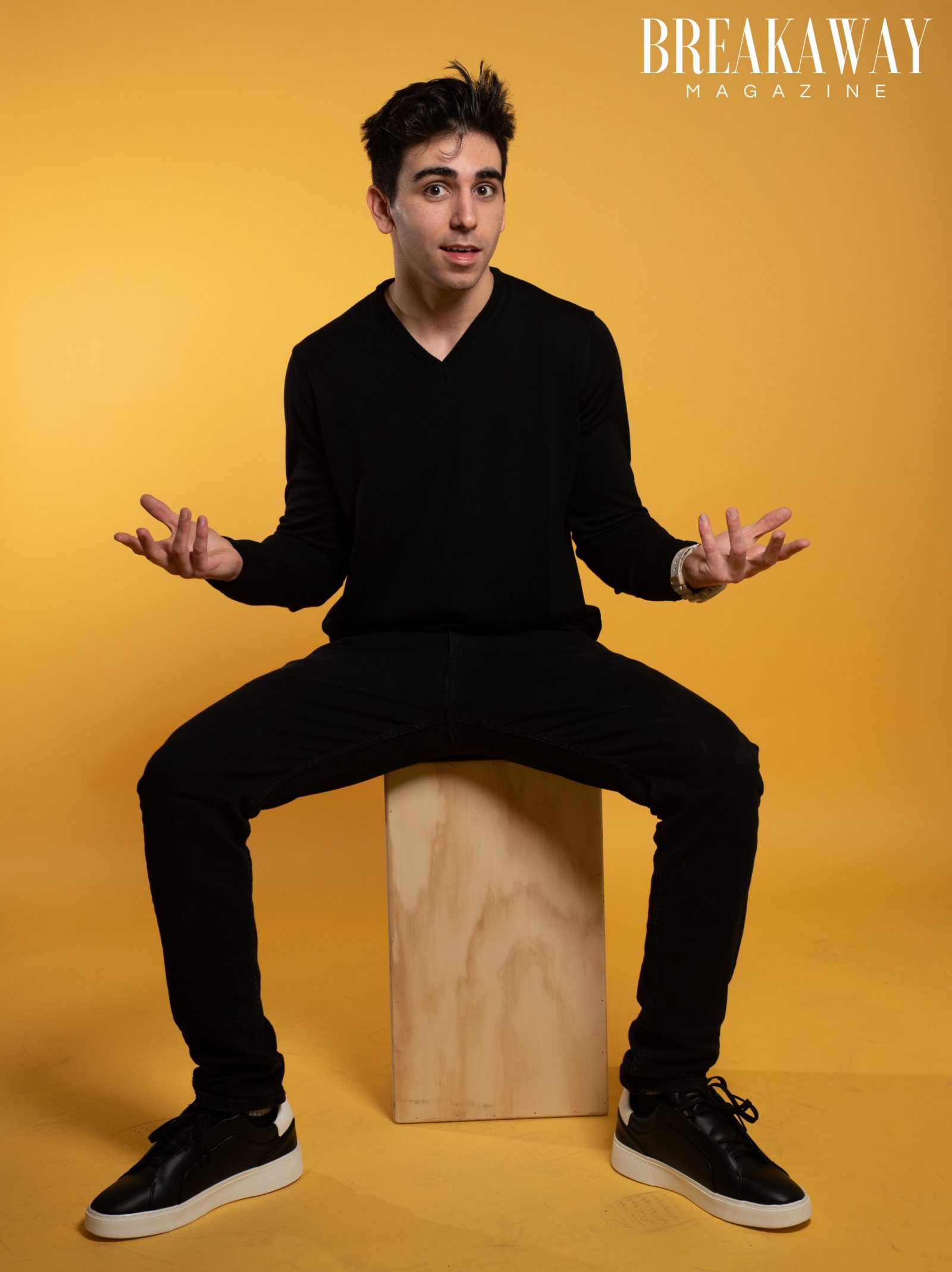 In order to be a great comedian skills such as timing, delivery and body language take years of dedication to perfect. These are skills that Mark Ricci was able to master when he was only a teenager as he made comedy history to become the youngest actor/comedian to star in a full standup comedy special on Amazon Prime Video.
"Doing my first stand-up special was one of the greatest experiences of my life, but it wouldn't have been possible if I wasn't willing to try and take action. I hope that I get to keep finding new ways of doing innovative things moving forward."
Stand-up comedians not only embody technical excellence, they epitomize resilience against cynics and hecklers. The ability to handle negative feedback is a great lesson in personal growth and applies to anyone who wants to be stronger in life. Comedians like Mark build their nerves and face their fears every time they go on stage. Mark was able to make it because he was able to laugh in the face of adversity. This is the grit you need in the long run to build any skill. It is those moments when you are under pressure and you could throw in the towel, or stick it out and star in your own comedy special. If you want to shine in any facet of your life you need to prepare and then apply what you've practiced.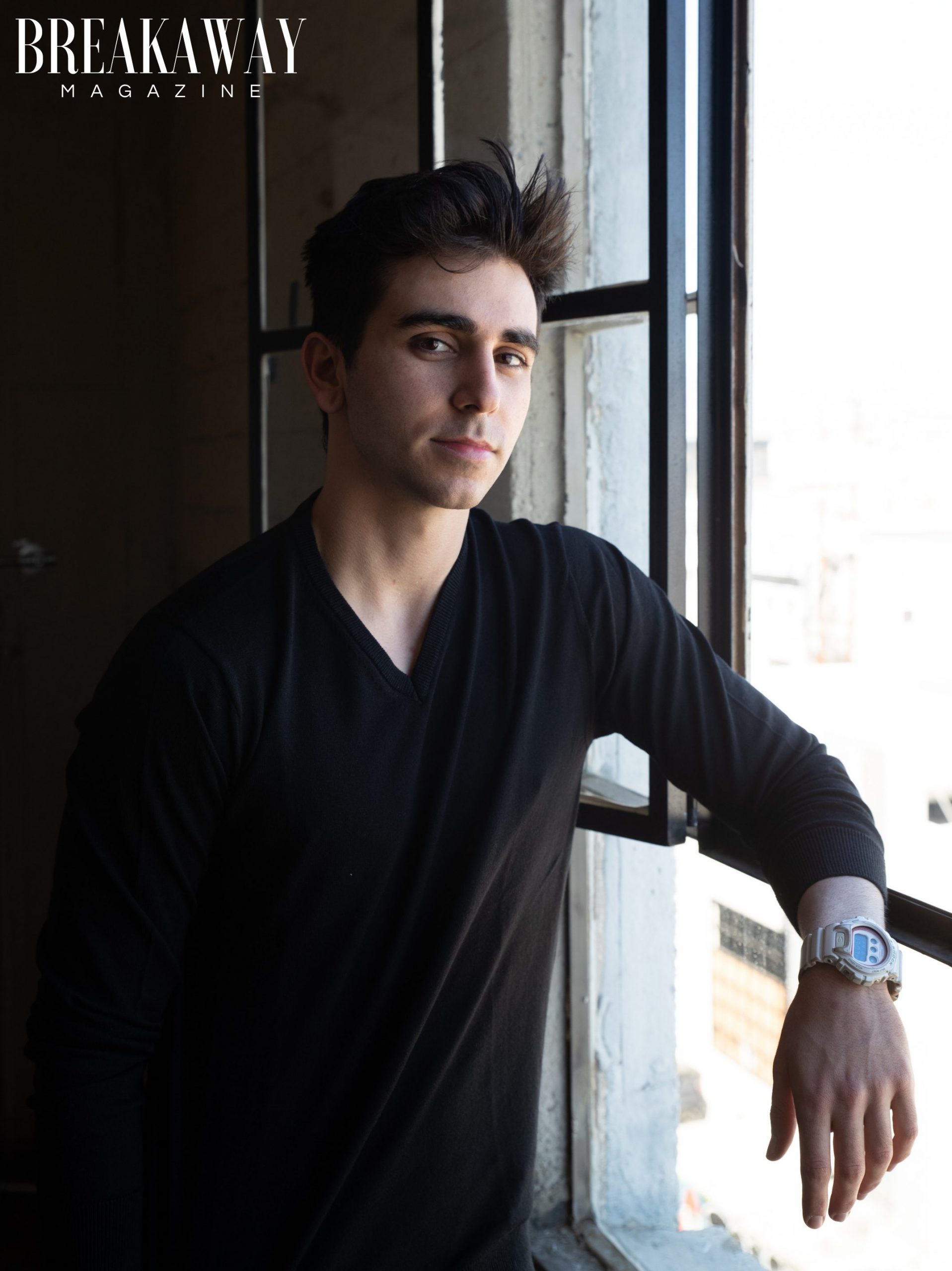 "After I filmed the special in Toronto, I made the thirty-eight hour drive to California to seek interest. When you're just starting out and don't have any Hollywood connections, it's a lot of handshakes and hoping for the best. But I kept telling myself that if I put in the work to build a foundation now, it would make the next project take off faster."
Released in 2020, Mark's first hour long comedy special Mark Ricci: The Teenage Special highlights family road trips and having an Italian prankster for a grandmother, all from the perspective of a rebellious teen. The underlying message of the special focuses on the struggles of high school and the the teenage experience. Growing up has always been challenging, but especially in today's climate. It is vital, now more than ever, to touch on these issues.
"With social media having such a strong presence in teen's lives, you have to really have a strong sense of self to not let it negatively affect you. There is just so much pressure to be perfect it causes a lot of stress. Your teenage years are a part of life when you are finding yourself and trying new things. Mistakes are a part of life, and making them is okay. Some teenagers can only learn from mistakes when they make them themselves, and learning will make you become a better adult."
"I love the sound of laughter. Getting that positive and visceral reaction from the crowd is a rewarding feeling. Once I realized that I was able to bring that out of people is when I think I fell in love with it. That happened at a very young age for me."
As an actor and comedian Mark is known for his highly energetic persona and versatile performances. Mark is the founder of his own YouTube Channel (Movie Man Mark) and a producer on Six Side Studios, which has garnered over 100,000 subscribers.
Mark can be seen playing Peter Parker on Six Side Studios' massively successful Spider-Man fan film series, which has garnered over 100 million views to date. The sprawling and epic saga that re-invented the entire Spider-Man fan film genre is returning with its final installment of his series entitled Spider-Man: Final Swing set for a December release date.
He has also appeared as the lead voice on Mattel's long-running children's animated Fireman Sam franchise and Discovery ID's Fear Thy Neighbor and Web of Lies. For Mark's next role, he will be joining the cast of Gemknight Pictures' Feature, Prom Night. His role is being kept under wraps, but he joins a cast including Bart Johnson (the "High School Musical" trilogy) and Hunter Deno ("Power Rangers"). Mark will also co-produce under his production banner, Six Side Studios.
For more information on Mark Ricci visit his IMDB & official website.

Breakaway Magazine
Breakaway Magazine writes thought-provoking stories that transcend boundaries, providing transformative viewpoints on breaking barriers. Through an international readership of millions, every story empowers readers interested in gaining a wider outlook on life through diverse voices. "The magazine reaches millions, connecting with an audience interested in more than just the trend, but the deeper meaning." - Jamee Livingston, Founder/Editor-In-Chief. Read more on our about page.