Don't worry, choose happy: Life coach Kimberly Seabrooks on living a happier life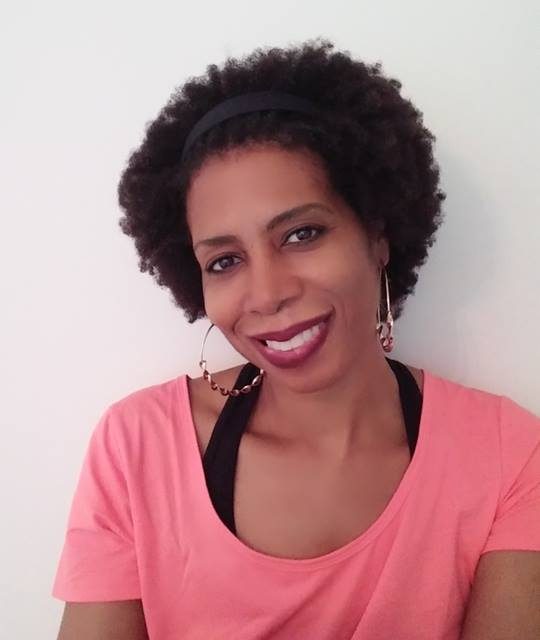 Kimberly Seabrooks is an inspiration guru! A certified life coach, an author, a podcast host on Intellectual Chocolate and The Kimberly Kristen Experience as well as a Youtube content creator. Kimberly teaches people how to deal with everyday problems through positive energy and life skills that will carry you through each day.
When did you know you wanted to become a life coach?
The reason why I wanted to become a life coach is because I was a person who was living my life for other people and not living my life the way I wanted to live it. Because of that, I had a complete emotional breakdown and I had to figure out who I was and what my purpose was. After that experience, I realized that so many people are going through the same things. I want to help them navigate through all of those issues so they become happier and become the person they really want to be.
How do you think your background and personal experience shaped you?
Like everyone, I have had my share of obstacles. But I have found a way to overcome them and live my best life. I am the product of two alcoholic parents, with one also dealing with mental illness. I was also a single parent at seventeen. However. I persevered and set a good example for him and my son ended up thriving. He went to Yale University and is now the Chief of Staff at a tech company in New York City. No one has to be a lesser person because of their circumstances.
I feel that is my reason for being in this world. Helping people find their reason for being here.
What do you think or often see in your work that is something that seems to hold people back?
Belief in themselves. Believing that results are possible. That is why a lot of times they don't even try. They won't take the chance to even see if the process will work for them. People a lot of time feel if they do the same thing they will get a different result. Changing and improving your life takes work and they don't want to do the work, because they don't believe. And you have to believe to make it happen.
Tell us about your book, 7 Steps To A Happier Life: 7 Strategies To Becoming Happier.
My ebook is about becoming happier with the person that you are. We are constantly bombarded with messages about what makes for a good life. People believe having a lot of money will make us happy. Advertisers want us to believe that owning and consuming their products will make us happy. And in the meantime, people are still committing suicide while they are living in mansions and driving multiple vehicles. That doesn't work! In my book, I have laid out seven principles, that if you implement them, there is a possibility that you can become happier with the person that you are and not by what you have.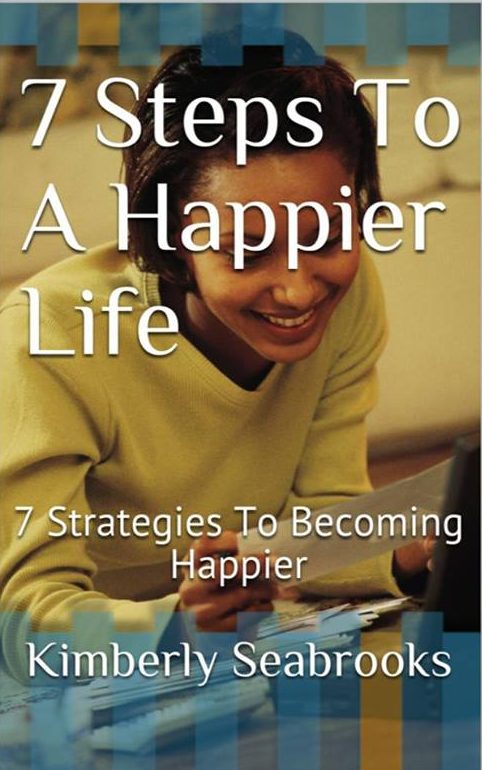 Why did you want to write a book on how others can find their happiness?
Because people do believe that things and money will make them happy. Having things and money is nice. Money can help us do a lot of things and it can give us comfort. But, long lastly happiness, it can not. Being able to look yourself in the mirror naked and with nothing, and say to yourself despite my circumstances, I am an awesome person, that is happiness. Because you are not depending on any outside entity to validate you. You are not trying to impress anyone. Knowing who you are and what you are, are 2 of the biggest keys to happiness. And that is really what I want to teach people.
Why do you think it is so vital for people to be happy?
For their own sanity! When you are happy, you can deal with issues that come up, because if you are someone who is happy with the person that you are, you have developed coping skills to deal with your life. And that is really what it is! Learning how to deal with our lives is the real key to happiness. Knowing what you can control and what you can't. A lot of what we feel that makes us unhappy is not understanding and being okay with what we can and can't control.
Any reason for why there are exactly seven?
There are more, I felt like I wanted to concentrate on these seven. I am planning on writing a full self-help book on a full list of ways to become a happier person. I am not sure when that will be coming out yet.
Can you share one of the steps?
Yes, the first is called, Don't Worry, Chose Happy. You have to first choose to be happy, because if you don't choose to be happy how can you be happy? It takes work and it is something that you have to work on everyday. So, when you chose to be happy, you also have to chose to do the work that it will take to be happy as well. Happiness is an achievement and not a gift.
Can you tell us about your podcast The Kimberly Kristen Experience?
On The Kimberly Kristen Experience I offer inspirational words to people to help uplift them and help them find their purpose in life. I feel that is my reason for being in this world. Helping people find their reason for being here.
You are also a host of Dr. Boyce Watkins' podcast Intellectual Chocolate, can you tell us about that?
Intellectual Chocolate is about black empowerment. We interview intellectual black people who are doing great things. Entrepreneurs, community leaders, authors, activist, all kinds of black people who are doing things that are positive, inspirational and uplifting.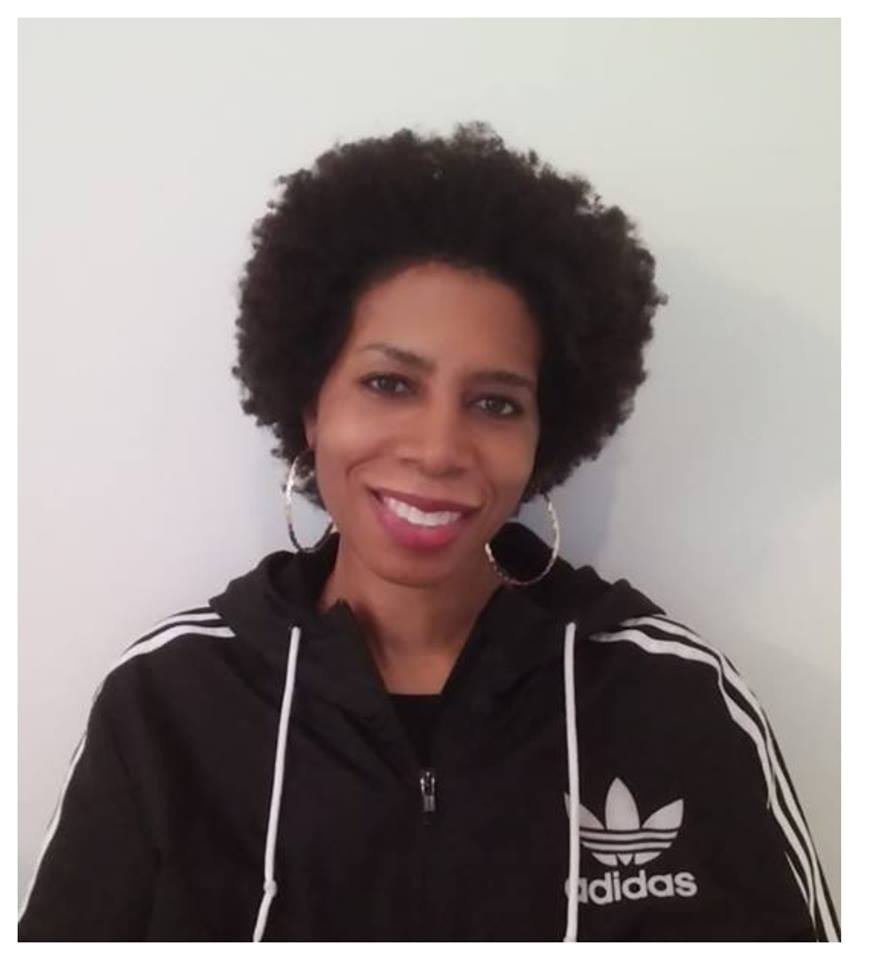 Sometime people will at times see themselves as a passive recipient of whatever life brings, rather than realizing that they are in control of their own destiny. What would you say to wake people up to their own power and their own sense of control over their lives?
I constantly feed people positive reinforcement via all the things that I do. I am also leading by the example that I am setting. I let them know if you want to do something, it is not going to jump in your lap, you have to get up and go get it. Also, I tell them that you have to be relentless, because challenges are going to happen. Just know it, try to prepare your mind for it, and keep pushing when it does. That is all we can do. Life is 10% what happens to us and 90% how we react to it.
What is one concept you can share with our readers about making a positive life change for the better? Or in other words what can people start doing today to live their best life?
Establish a positive routine and be consistent with it! Following a daily routine can help you establish priorities, limit procrastination, keep track of goals, and even make you healthier.
For more information on Kimberly Seabrooks visit her official website.
Kimberly's book 7 Steps To A Happier Life: 7 Strategies To Becoming Happier is available via Amazon.

Breakaway Magazine
Breakaway Magazine is an international, independently published magazine and online platform featuring inspiring and empowering stories from around the world. Through diverse voices from all walks of life we feature inspirational people and their stories. Every story shines a light on barrier-breaking entrepreneurs, artists, creatives, visionaries, innovators, humanitarians and ordinary people who achieve the extraordinary. "The magazine reaches millions, connecting with an audience interested in more than just the trend, but the deeper meaning." - JB Livingston, Founder/Editor-In-Chief. Read more on our about page.