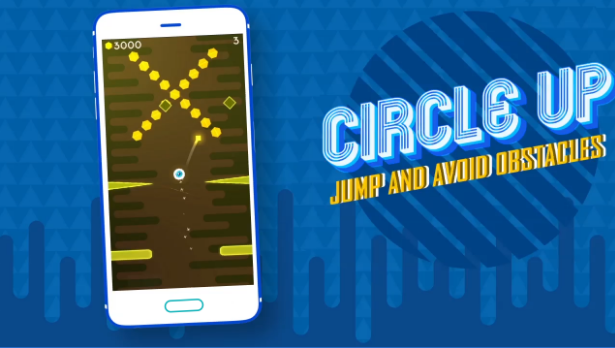 Avoid obstacles, cybers, portals & spikes to test your skills in Circle Up Android app game
There are more than 20+ levels and modes with exciting and tricky obstacles in Circle Up. Your goal is to avoid the obstacles that appear and maneuver through enemy swarms that will follow you.
There are many different types of obstacles along the way including smart enemies that can capture you, blocks that will crush you, cyber swarms that follow and attack you, sharp spikes, portals that will teleport you, and many more awesome obstacles.