"I'm a fan of doing things differently and having individuality even if others don't agree." Interview with Tyler Shapiro AKA Anotherpatsy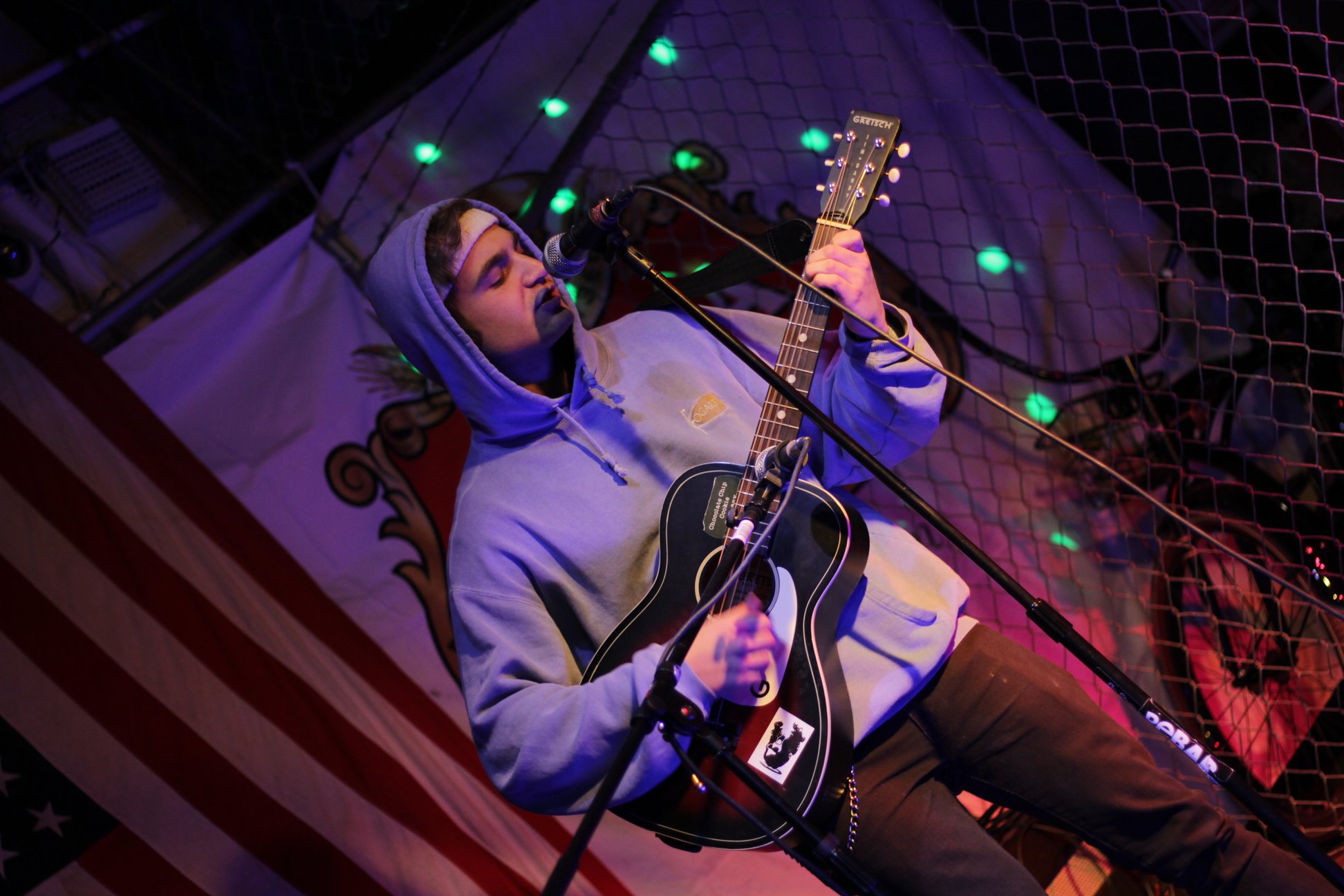 With the current state of politics and race issues, Anotherpatsy feels we need to truly get in touch with our hearts. Songwriting has always been his outlet, growing up in a home with a toxic environment. He has learnt that honest songwriting is a bit more of a difficult path because not everyone is willing to come to terms with their own demons. He believes it is the responsible thing to do and in doing so is able to remain true to himself.
Talk about your most recent release?
I put out an experimental song in October just to keep people on their toes, it's a guitar riff, I'd consider it more experimental and avant garde. I'm a big fan of doing things differently and having individuality even if other's don't agree. I love to read about music from the 50's, 60's. In that sense I'm a bit of an old soul but I know what I want in the studio because of that knowledge.
Where do you draw most of your inspiration for your music? 
I think because I am a sensitive guy that likes talking about more vulnerable feelings. I am also bisexual and have experienced rejection. Knowing I'm not the only one, I want to reach the LGBTQ community as there is discrimination not only from outside the community, but from within. I spent some time traveling and know many different walks of life. I hope to express that in my music, currently I'm going for the alternative sound, I think no one is doing that and this generation really needs a voice.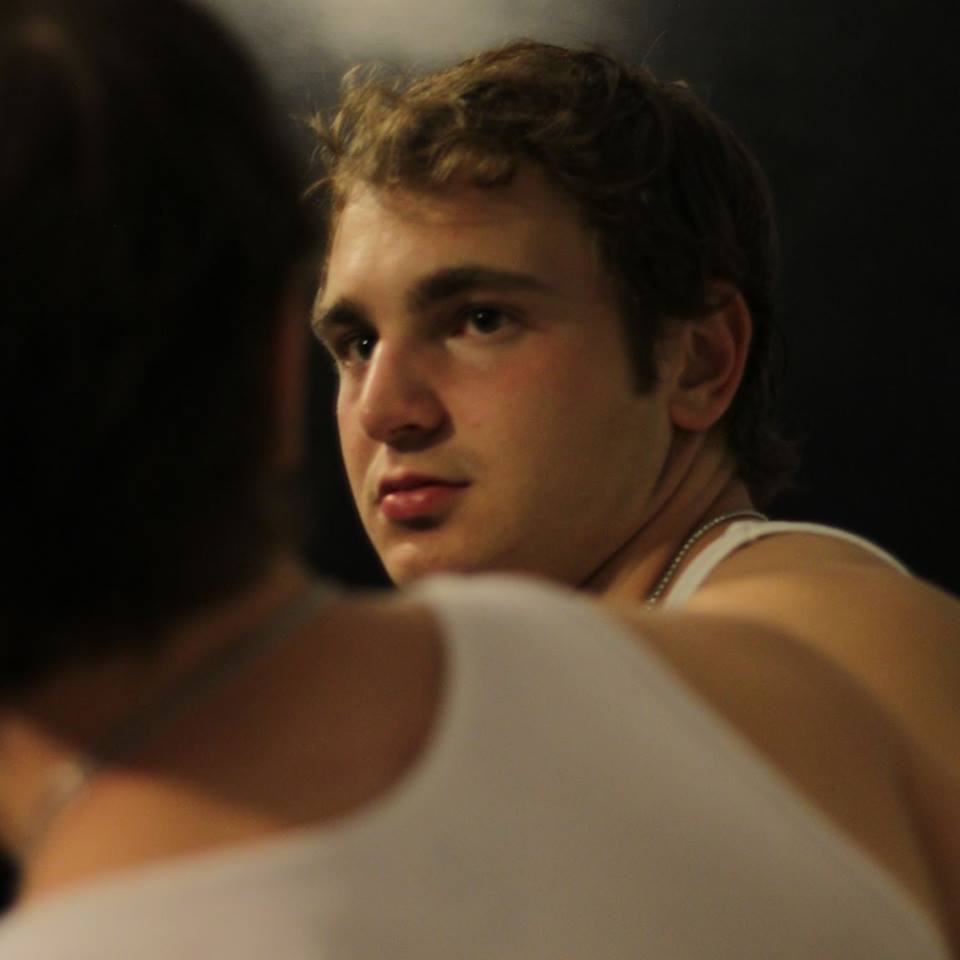 How would you describe your overall musical sound?
Alternative, lyrical, dark, confessional, intimate, intense, truthful, raw and piercing.
How many instruments do you play?
I play three. Guitar, piano and voice.
How long have you been playing?
I've been playing piano for three years, but only started singing and playing guitar last year when people encouraged me to sing my own songs. I wanted to play guitar too because I felt like no one was doing that and kinda ended up falling in love with it. Lyrics have always been my strong point though. My whole life songs have come to me out of nowhere I would always have to distance myself from crowds in order to write down the melodies I had.
Did you name your guitar?
Yes!
What's his or her name?
My guitar's name is Gertrude.
Who are your musical influences?
Madonna and David Bowie.
What do you like best about them?
I love their open mindedness.  They were always willing to adapt to different trends, while at the same time also take risks. They stood for something, particularly those who were disenfranchised. They had great foresight for what was to come and paved the way for so many artists. What's so incredible about their artistry is that they were able to alter their image and go into character. I love that because I'm a huge fan of fiction and mythology.
Where do you find your inspiration for your music?
Currently 90s music, but I'm definitely inspired by newer artists. Hip hop is dominant and I love what Lil Peep and XXXtentaction brought to the table in that genre, it really showed how interested our generation is in rock music and it's legacy. I'm a fan of Sky Ferreira too. The people I've been working with like to group me in with Mac DeMarco and Declan Mckenna who are established alternative artists which I definitely take as a compliment.
Is there a full length EP or album in the works?
Yes, I put out my guitar riff just to see the reaction and in a way to mislead people. The EP is due early next year and will be called Winter's Eve, it has an alternative sound as mentioned but we're trying to get creative with the vocals by processing them different ways. As great as the music Declan or Mac have been making I feel like it's more of a rehash of what has been done, I think it would be cool try something different. Alternative sound with a more modern sounding vocal.

Breakaway Magazine
Breakaway Magazine is an international digital magazine & online platform. It covering arts, technology and lifestyle topics on a variety of platforms, fostering inspiring conversations about independence, empowerment, love, activism, equality, diversity and freedom. Breakaway Magazine aims to help others find their own unique voice and reach new heights. The company reaches millions, connecting with an audience interested in more than just the trend, but the deeper meaning. JB Livingston is the Editor-In-Chief of Breakaway Magazine. Since founding the online publication in 2012, JB has worked aggressively to make it a power player in the digital media industry.