Grow with the flow: The SWAGmodovars family vida loca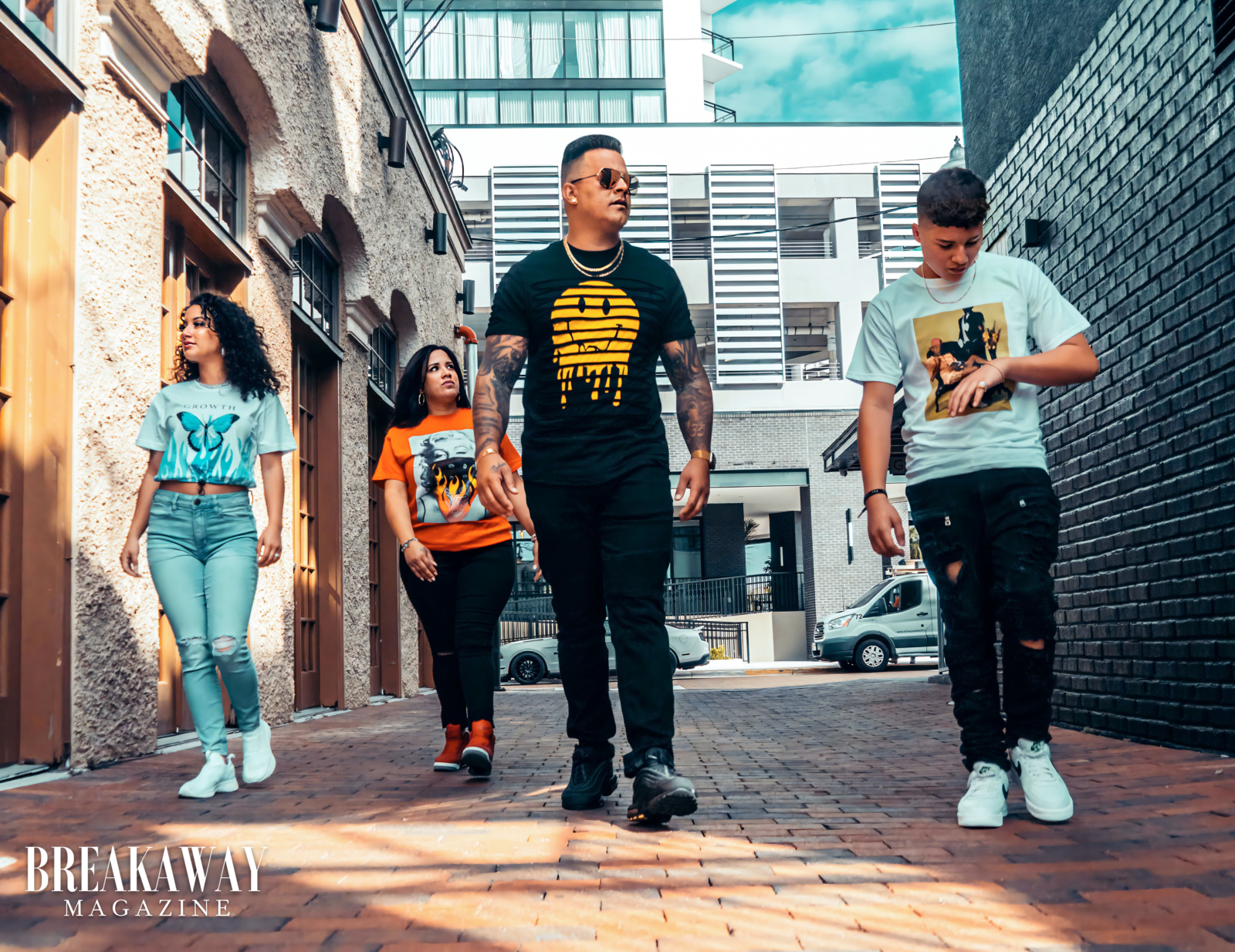 Social media is often one of the many things that divides families. It might be a bit of a tired cliché to say that often, it tends to do so along ageist lines where the younger members of a family will embrace every new platform in the social media boom while the older members are still struggling to post a picture on Instagram or tag a friend in a Facebook photo. Social media can also divide families through isolation, where even though they are together, each family member is doing their own thing. The Almodovars have turned these narratives on their heads. Collectively known as the SWAGmodovars, have grown closer through their use of social media has brought them closer together and inspired other families along the way.  
This close-knit Latin family share a love for the importance of laughter. The Almodovars consist of radio personality and father, Jorge; cosmetology instructor at Cape Coral Technical College and mother, Christina; spirited teenage son, Brandon; daughter and AMDA College of the Performing Arts Los Angeles student, Aracelis.
Far from being social media newbies, it wasn't until Jorge and Cristina's daughter Aracelis persuaded them to start posting to TikTok when she was home from college during the pandemic that things skyrocketed. Reluctant at first, once Jorge and Cristina were shown the ropes, they excelled and things seemed to take on a life of their own. "We were one of many families looking for something to do over the pandemic. We were on Instagram, YouTube, Facebook and all the platforms, but it wasn't until we started our TikTok that things really took off," Aracelis explains.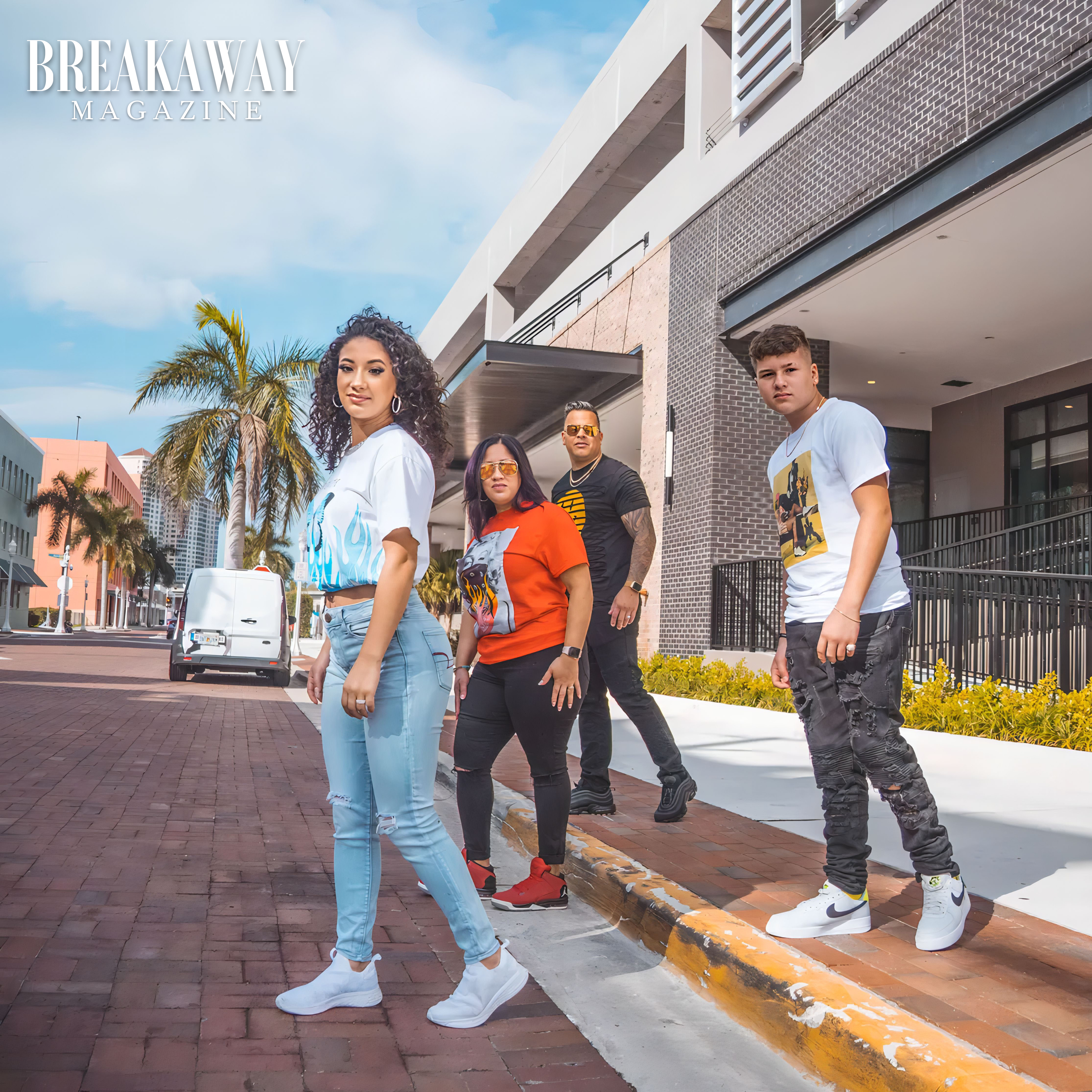 Soon, this bit of family entertainment had turned into something nobody, indeed not The Almodovars themselves, could have predicted. In less than seventeen months, their account had grown to 1.6 million followers, 100,000 of that in the first month alone. Not bad for something that started as a family bonding activity, revealing portraits of everyday home life, family activities and humorous skits.
"We're not just working as a family, but we're also working as a team and it's been a gift," Jorge says. "We aspire to continue to uplift people through our content. With everything that's going on in the world right now, we know people just want to unwind, de-stress and laugh."
Jorge had dreamt of an acting career as an adolescent in Puerto Rico, but for a time at least, that was not to be. He and his brother were living in a problematic household in which his father was abusive to his mother. In order to escape the turmoil, his mother decided to flee to the United States to make new a life for her and her sons. In all the upheaval, Jorge's mother worked tirelessly as they adapted to a new culture and a new homeland. "My mother was able to stand up for herself and do the unthinkable."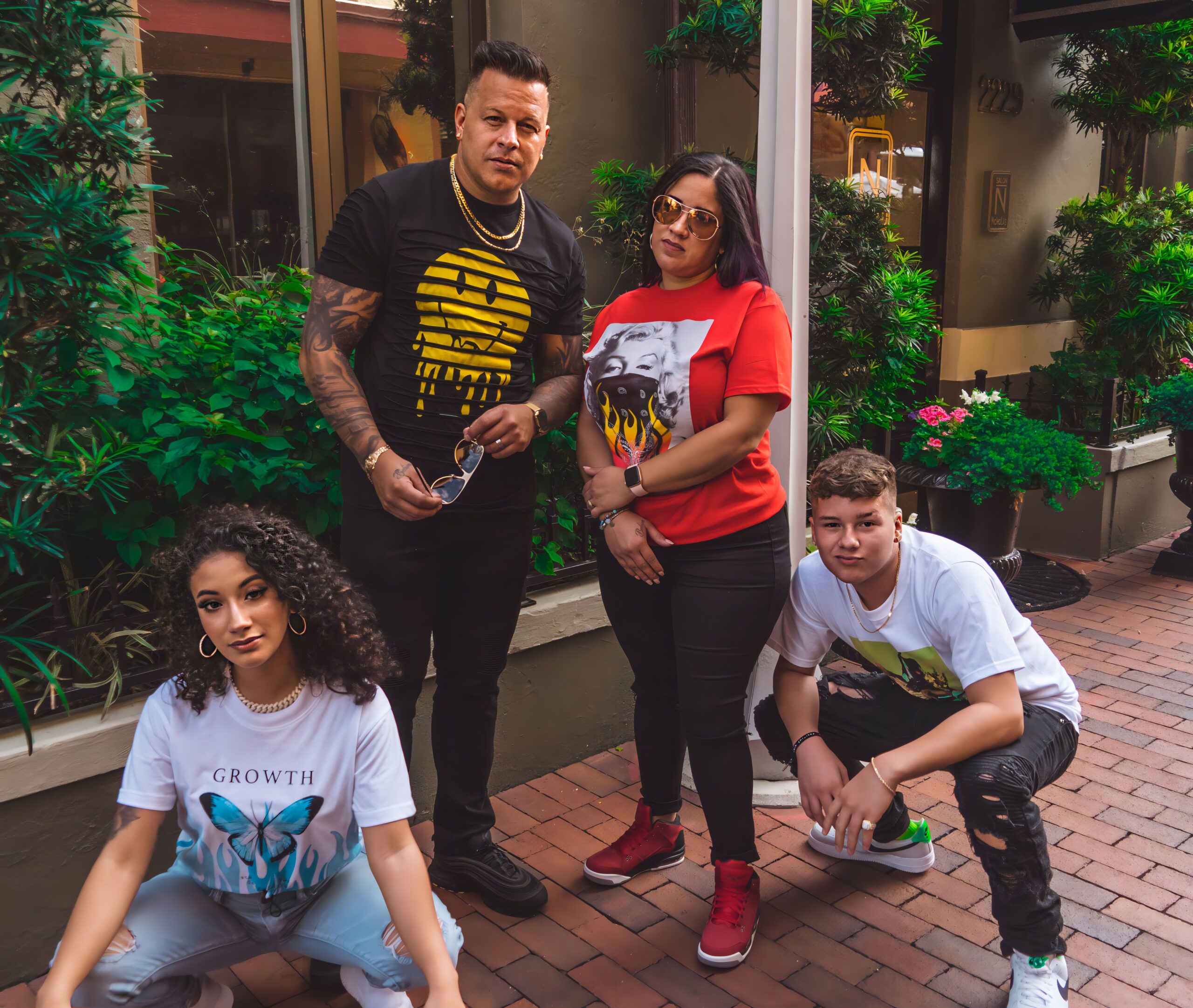 TikTok seemed to be the key to unlocking those acting ambitions of Jorge's formative days, and so began a path his younger self might have never believed possible. Those dreams of acting seemed to have kick-started a genuine passion for performance in The Almodovars, and now the entire family is involved in making content together. "I had let my dreams take a backseat and through this family project, they have been reignited," Jorge says. "Our success is proof that anything is possible. You have to believe in your passion. Push through that process and don't give up on your vision. I tell my children they need to push harder than anyone else and have a positive mindset. Like many parents, I wanted things to be different for them than what I had experienced growing up. Now my whole family supports each other in what we do, and it's been incredible." 
The family loves spending time with each other. Like all families, they have their ups and downs too. They have learned to be present in the moment, quiet their minds, to reset and focus their intentions through practicing meditation. "When we're creating our content, we all laugh and just have fun. It's a bonding time we have. It's brought us closer together," Brandon says.
The family is constantly hearing stories of the people they have reached and how their videos make them smile. "We feel blessed we can resonate with people from around the world right from our home," Cristina says. "It's just very impactful being able to brighten someone's day."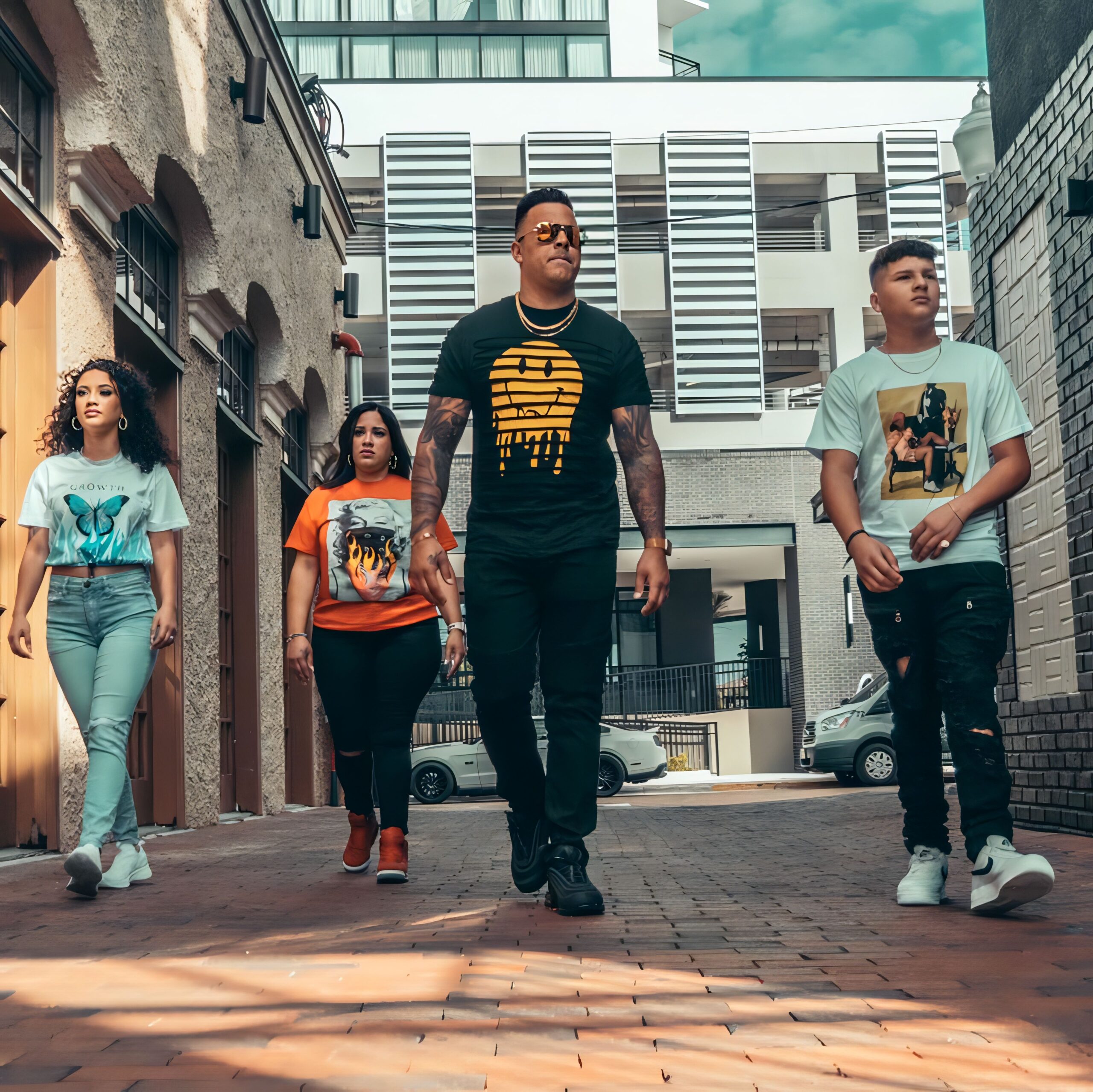 It was evident to all that this relatable family had connected with the public, and many of their friends and fans suggested that a TV show would be the logical next step. Triller TV approached them about just such a project, and the family set about creating the content. Everything from writing the scripts to directing to recording and editing was a collaborative and collective effort. Jorge is keen to point out that what the show offers is an authentic portrayal of everyday American life. The family are not, he emphasizes, playing a part. They start with a bare-bones script and a few lines of dialogue, but most of it's improvised. What you see is what you get, a real family going about their day. The show they produced was a success at the platform, and a new reality-comedy show was born, Our Vida Loca With The SWAGmodovars.  
So, what is about the family and show that has caught the public's attention and surfed the zeitgeist? It could be the show's infectious. The sight of a family having fun together without the drama that many similar shows rely on is a tonic in these dark times. Maybe it is honesty. Something as simple as a look at an everyday family doing normal and relatable things is a simple joy, but an honest one. Perhaps it is the inspiration. A family embracing life in America and living a modest version of the American dream. "Laughter heals. It brings people together," Aracelis says. "We hope to continue making people laugh and forget about their problems as long as possible."
The SWAGmodovars: Website | TikTik | Instagram | YouTube
Our Vida Loca with The SWAGmodovars streams at 5:30 p.m. Wednesdays on Triller.

Breakaway Magazine
Breakaway Magazine is an international, independently published magazine and online platform featuring inspiring and empowering stories from around the world. Through diverse voices from all walks of life we feature inspirational people and their stories. Every story shines a light on barrier-breaking entrepreneurs, artists, creatives, visionaries, innovators, humanitarians and ordinary people who achieve the extraordinary. "The magazine reaches millions, connecting with an audience interested in more than just the trend, but the deeper meaning." - JB Livingston, Founder/Editor-In-Chief. Read more on our about page.