Building a business is hard work, and many aspects must be considered before you see the light of success. Though it might begin with a simple idea, the evolution of your model has to go through several intricate phases. It involves extensive research, networking, blood, sweat and tears — full stop. Imagine all the work and sacrifice and multiply it by one hundred. Then, you'll begin to visualize the effort it takes for a single Black mother to become an entrepreneur. No success comes without hardships, that's true. It's much more than your average struggle to victory for mothers, and especially mothers of color. "I believe being a teen parent is the aspect I credit most for my level of success and drive. I had to figure out a way to be successful very fast. I just could not allow my daughter to go without, or to look at me as anything other than a steady pillar she could always count on, especially in her moments of need."
Jeresha Sherri J. White's story begins with the birth of her daughter Janaya at the very young age of fifteen. When she was just a teenager in high school, she found herself young, alone and pregnant. In an instant, her entire life's trajectory changed. Like many adolescent mothers, Sherri J. had mixed emotions about becoming a mother so young. She feared the combination of being a child herself without many resources to having to quickly transition to becoming an adult. "Deep down I knew that this was a gift and understood this experience would lead to many fulfilling moments throughout my life."
Sherri J. had to learn to juggle schedules, problem solve, balance finances and find creative avenues to earn income for her and her daughter. In retrospect, these lessons she was learning and skills she was acquiring was a crash course in entrepreneurship. Rather than becoming another statistic, she was determined to turn her adversity into her driving force for success. She finished high school while raising an infant and later went on to graduate college. Sherri J. became a childcare guru, business consultant and motivational speaker for women in business and teen girls, alike.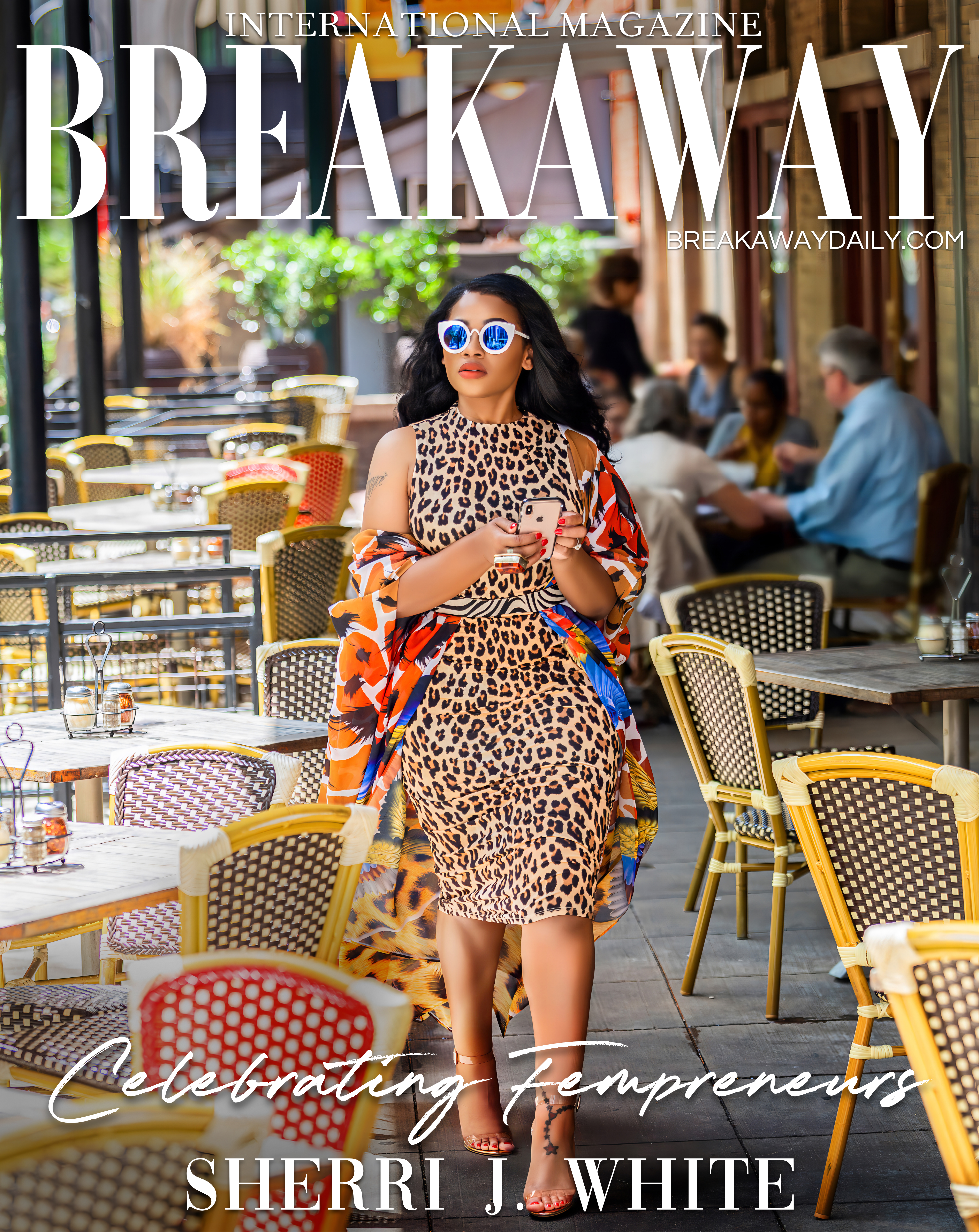 "Being a teenage mother was challenging and joyful at the same time. Having a responsibility, but not being mature or stable enough to independently fulfill the role your set to play was discouraging. Having someone that depends on you and loves you unconditionally was such a blessing. At the same time it was scary because while being so young there are just so many things you don't know. You want this little person to have everything they want and need and you want to be the one to give it to them. At the same time, you also have absolutely nothing to offer anyone, not even yourself, especially not at the age of fifteen."
There's a whirlwind of thoughts a mother has on any given day, at any given moment. She is constantly thinking of ways to make things better for her child, which sometimes means trying to calculate maneuvering into a better job that fits their situation. Sherri J. knew that working the standard nine-to-five wasn't conducive to the lifestyle she wanted for her daughter. "I knew that if I ever wanted to be able to elevate our life, being bound to the terms and conditions of an employer wasn't going to cut it." Using the skills she had learned along the way, she started her first business, a daycare center by the time she turned twenty-three.
Fast-forward to the present, ​Sherri J.'s passion for children led her to become a well-known childcare guru and open over six daycare centers across the Metro Atlanta area. Through the success of these daycare centers came the opportunity to launch her brand Success Souvenirs, a mentoring program for helping others open daycare centers and learn motivational speaking. She leverages her extensive knowledge and experiences in business to help entrepreneurs who are looking to break out and grow at every level of success. Her accomplishments span over thirteen years and she is celebrated for her willingness to help and motivate. Success Souvenirs also houses the books she's written Mommy I Thought You Said Black Was Beautiful and Success Souvenirs: A Memoir that details some of her life's most defining moments.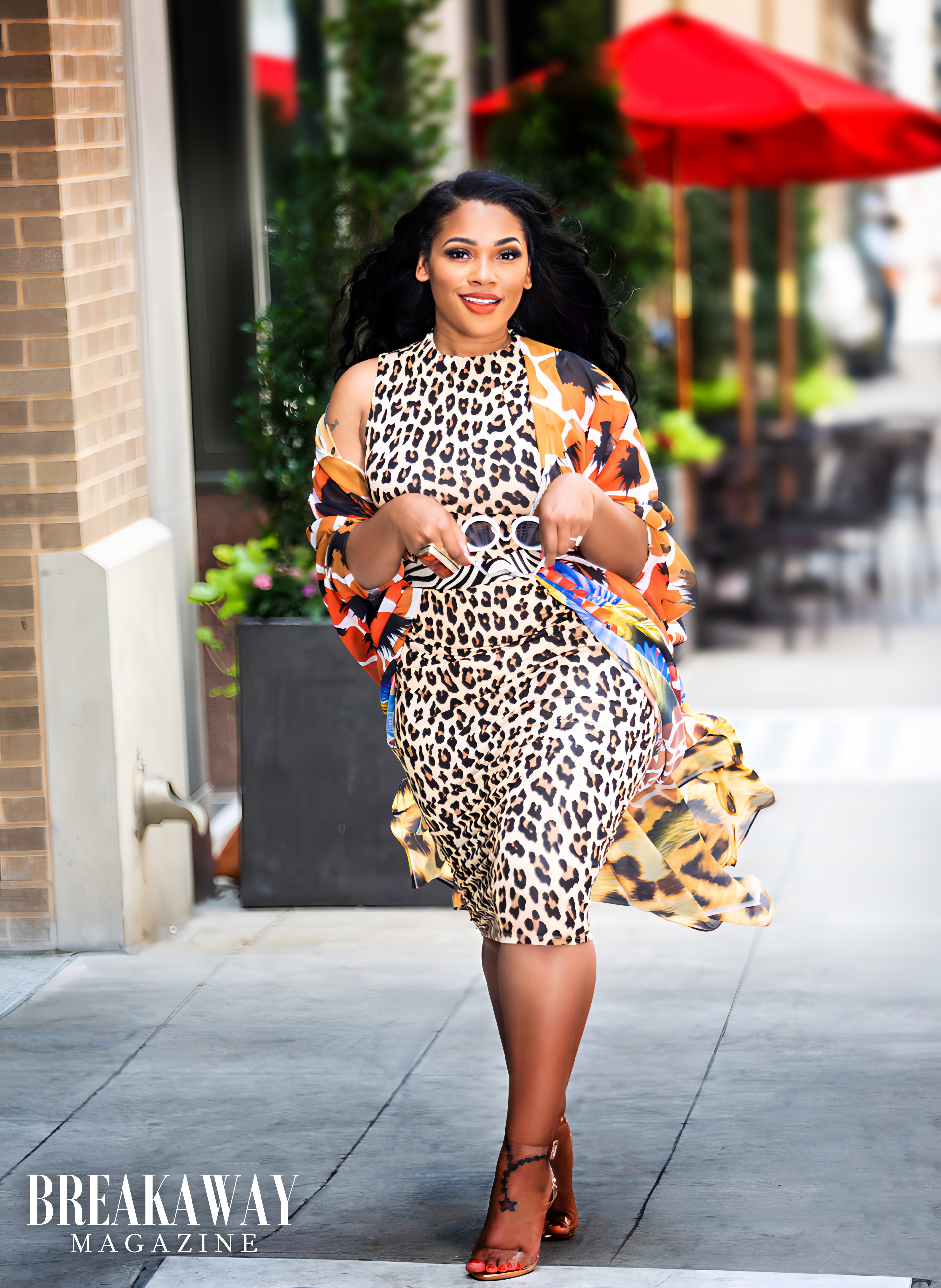 Inspired by remarkable women business leaders and innovators, Sherri J. launched the Galentines Day Gala that honors and uplifts prominent businesswomen throughout the United States The annual February event housed in Houston, TX, convenes women business leaders with an awards and educational programs that share additional resources, in hopes of making an impact and inspiring others. "My goal has always been to raise women up and celebrate their outstanding achievements in the business world. I felt not only did these women deserve the success they received from their hard work, but they also deserved to be honored both locally and nationally for their hard work and efforts."
Fascinatingly, in a most forward-thinking manner, Sherri J. runs her business not with financial gain. Instead, she believes she is most successful when she engages in genuine, organic interaction with people based on common goals and beliefs. Success Souvenirs is a testament to that belief. Under the Success Souvenirs umbrella, Sherri J. offers a vast assortment of opportunities with her giving back in one way or another, either free or through minimal monetary gain in most cases.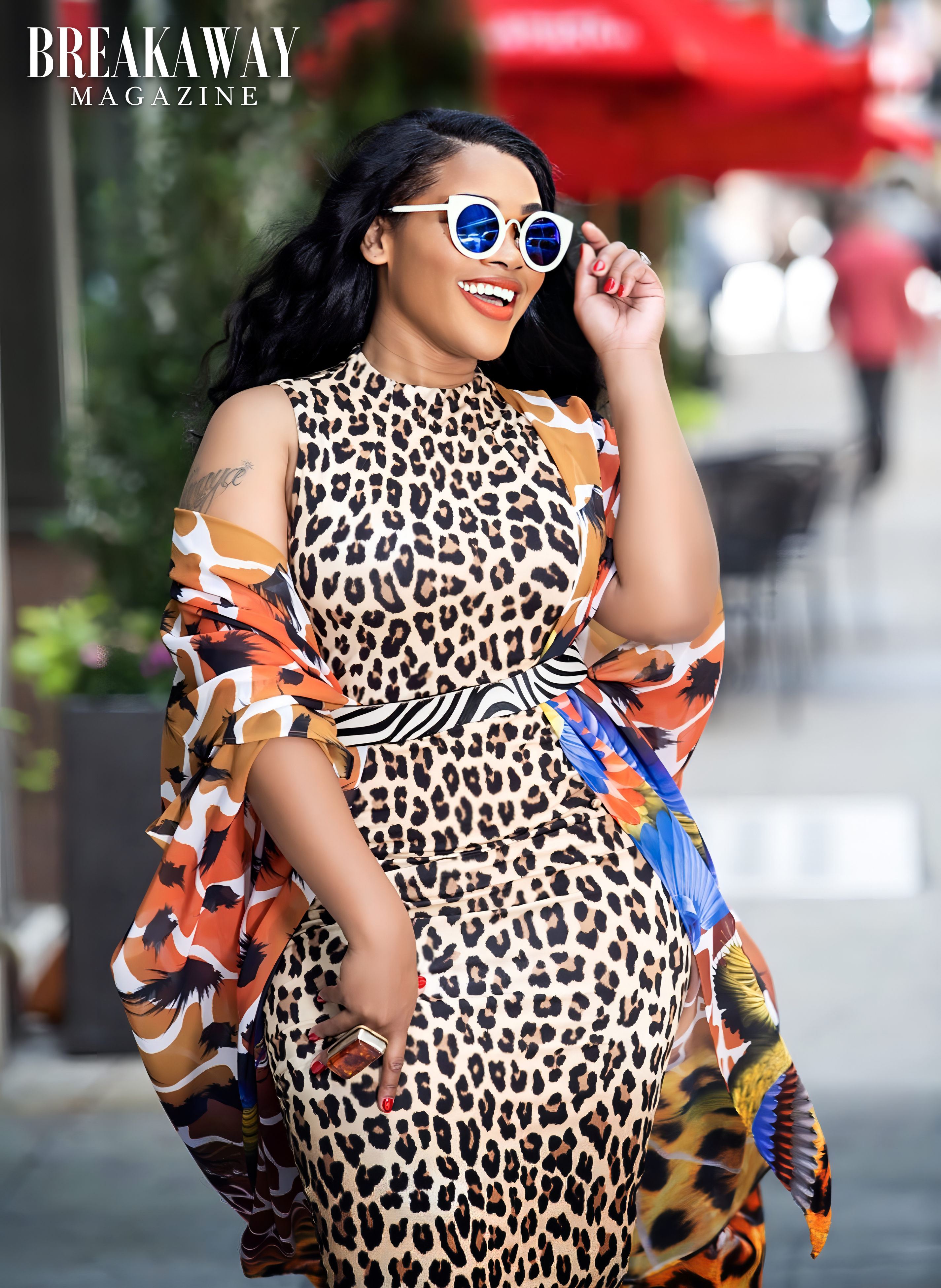 In a world where everyone is money driven, people have a tendency to forget what paying it forward looks and feels like. Sherri J. is never too busy to lend a helping hand or be available to those who need her even when they have absolutely nothing to give. From being a shoulder for staff and parents to lean on, to being a financial resource to families in need, she's always giving back in some kind of way. "I choose to spread my light amongst those who are willing and deserving to receive it. I am a believer that the money is going to come regardless, so I don't feel compelled to over charge for every service, because some people genuinely don't have it." Sherri J. remember my days as a single teen parent who had nothing and how she depended on the grace and mercy of others to get her through. "That's why I do what I do, because so many people lack these human qualities these days, someone has to have it, and be willing to extend it to those who may really need it. "
As with any success story, there's a backstory of struggles to get there, especially as a young businesswoman. It's challenging, and success sometimes seems like a far-fetched fantasy. Sherri J. gives sound advice on overcoming hardships. Three years into her entrepreneurial journey she had to ask herself if everything was worth it as she felt like the journey was unpromising. "There was a particular season, maybe year three of my entrepreneurial journey when I really just had to ask myself if any of it was worth it. It was hard, it was challenging and ultimately I felt my entrepreneurial journey was an unpromising one. I had to decide to sink or swim. When I decided to continue my journey and not give up, I kid you not; the next year, my entire life began to change. That, I believe, is when I truly overcame hardship. When I made the decision, failure was not an option."
Her advice for businesses that are finding it hard to pull through during these challenging times is to get creative! She proposes that you can't get good results by doing the same thing repeatedly and expecting different outcomes. "When times change, you have to change with them. When the world's needs and desires shift, you have to shift too." Sherri J suggests thinking outside the box and doing what's necessary to keep the momentum alive. She also wants business owners to remember that newcomers in your industry have an advantage during difficult times. They're willing to lay it on the line, giving them the upper hand. "Do what is necessary to pull through. Entrepreneurs must know that just because the money may be fast and plentiful in one season, in the next it could be the complete opposite. Preparing for that element is crucial, and can make or break the success of your business."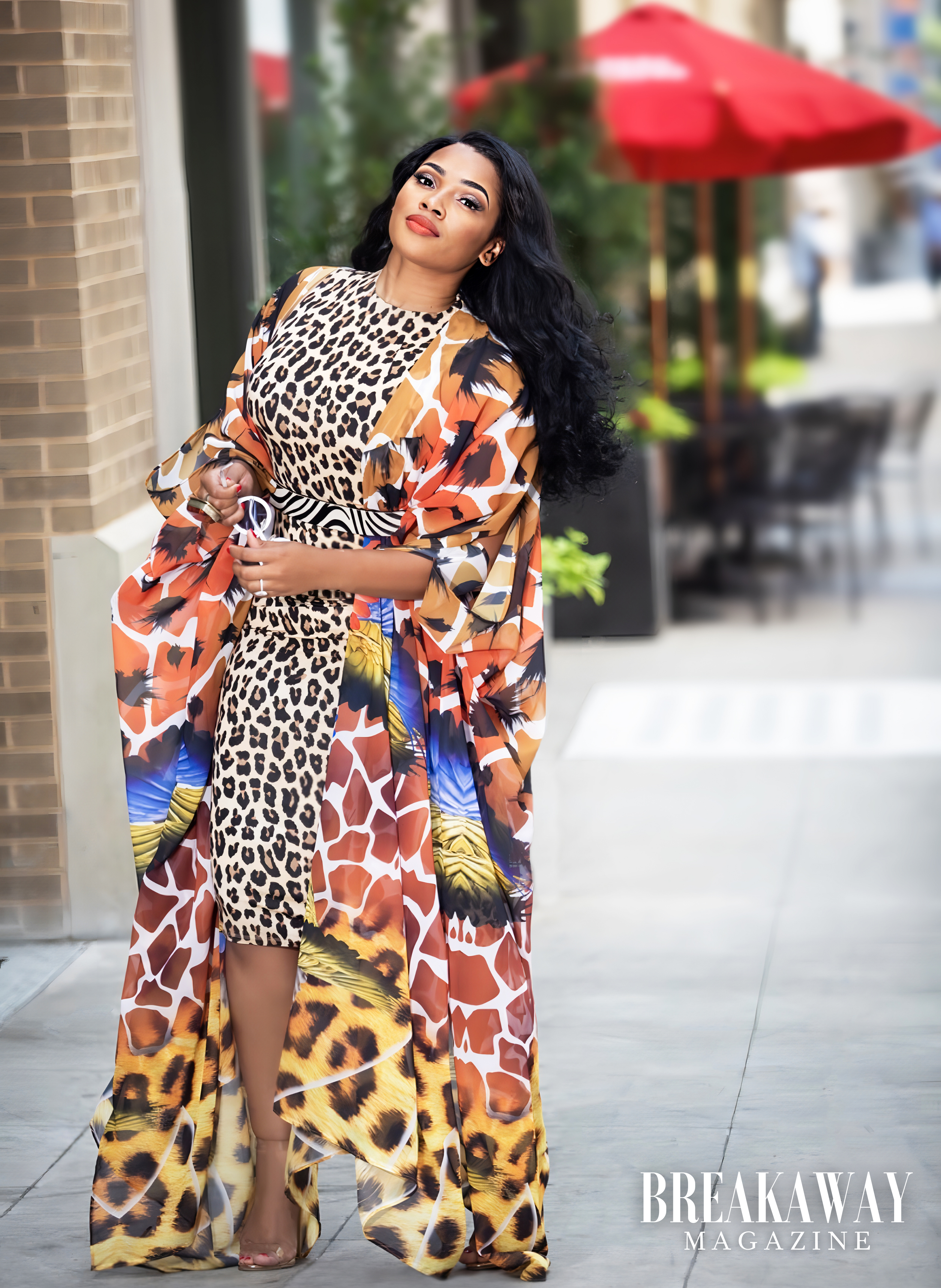 When you're a mother, your journey is not all your own, and the lessons you learn along the way affect your offspring. Furthermore, how you hold on to those lessons can directly affect everything you're trying to build. So, teaching lessons and keeping them at the forefront is most valuable. "Being an entrepreneur makes every lesson in business you learn stick because not learning the lesson could be detrimental to your business, which in turn would be detrimental to the well-being of those who benefit your business. In this case, it was my daughter."
When she was eighteen Sherri J.'s daughter Janaya followed in her mother's entrepreneurial footsteps by opening her first business, a spa. Seeing the impact of her journey and "doing the right thing" has had on Janaya is what Sherri J. is most proud of. "It's true when they say that our children watch everything we do. Seeing the work ethic of my daughter blows me away." She explains that having her at a young age gave her a birds-eye-view of how to start her own company. "I realize that me having her so young and being her primary caregiver gave her a front row seat to everything that I was building and growing in her early years. She was pretty much training her entire childhood. She has now been a burgeoning entrepreneur for over five years."
It's been rewarding for Sherri J. to see just how business savvy all of her trials and tribulations have made not only her daughter, but her employees, friends, family, childcare families, mentees, and people that she has impacted along the way. The sky is the limit when it comes to recognizing and celebrating the achievements of fempreneurs today. Sherri J. wants women to be able to learn from her story that it's OK to be who you are. "I go against the grain; I do what others don't do, even if it isn't popular or understandable to others. People go wrong trying to do exactly what other people are doing and just hoping the outcome will be as successful as the person they see doing it. I've always stood out because no matter how promising what someone else is doing looks, I stay in my lane, where there is absolutely no traffic. My story should allow others to gain the confidence to learn to be ok with being themselves and mastering exactly who they are."