There is no conventional image of beauty. It comes in all shapes, sizes, colors and forms. Beauty is not only to be found in the eye of the beholder, it is whatever each individual decides it is for themselves. If those who act as gatekeepers for an industry in desperate need of change are still sadly deciding what constitutes beauty and what does not, Edward Tapia is here to change that.
As an international model, Edward is one of the fashion industry's spokespeople with a reputation for pulling down traditional barriers and demarcations that the fashion industry has upheld for too long. He is an advocate for body positivity, diversity and a prime example of believing in yourself even when others don't. He is a champion for the outsider, the unrepresented and the ignored. When someone says you can't do something, that you don't reach the standards, or that you are not what they are looking for, it is Edward and his inspirational backstory which will empower you to say, 'watch me!'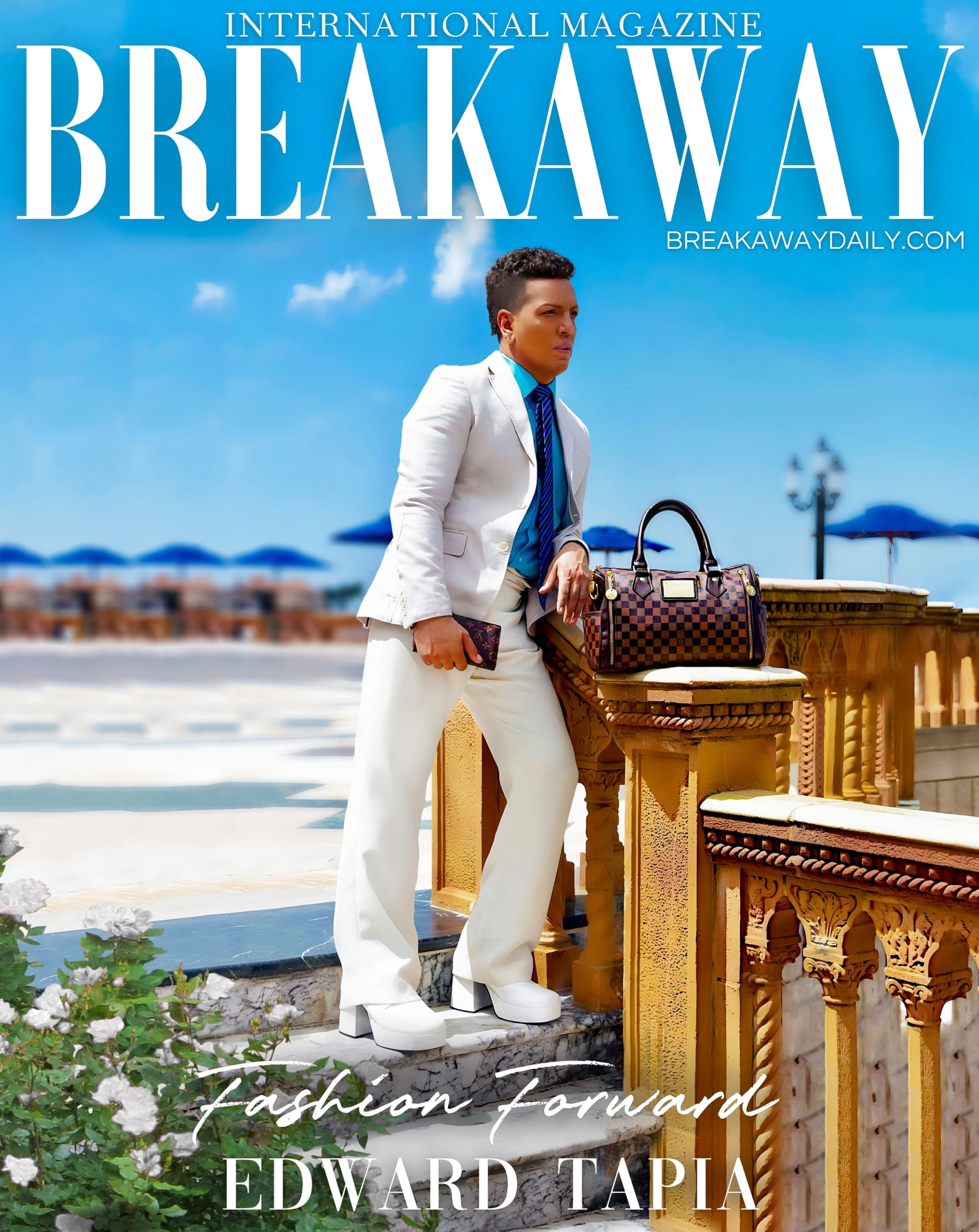 We are all born different. This was even more true for Edward, who was born with a cleft lip, cleft palate and teased because of these differences. Having these adversities hasn't stopped Edward from living his life to the fullest. Ironically, it is the things that were destined to hold him back that he turned into his own unique star qualities. Storming the barricades has allowed Edward to blaze a trail through the industry, shining like a beacon for diversity and inclusion.
Edward has famously described himself as being S.T.R.A.N.G.E, an acronym which stands for Strong, Talented, Radical, Noble, Genuine, and Eclectic. It is a strangeness that is born from being an outsider on a very different path from that of the fashion industry. The boy from Lower Manhattan from a Puerto Rican family who took on the world. The boy who many, including himself, had been conditioned to regard as not good enough, who is now a top runway model. The shy boy who wasn't able to speak until he was five years old. "I didn't know what it was like to smile. Due to my deformity, my teeth were ruined and it was part of a long reconstruction process." The boy who would keep his head down to avoid being noticed and yet is now a motivational speaker for those who he recognizes as being kindred spirits. Each and every day Edward is still breaking the industry's notions regarding acceptable looks, height, size and even age requirements.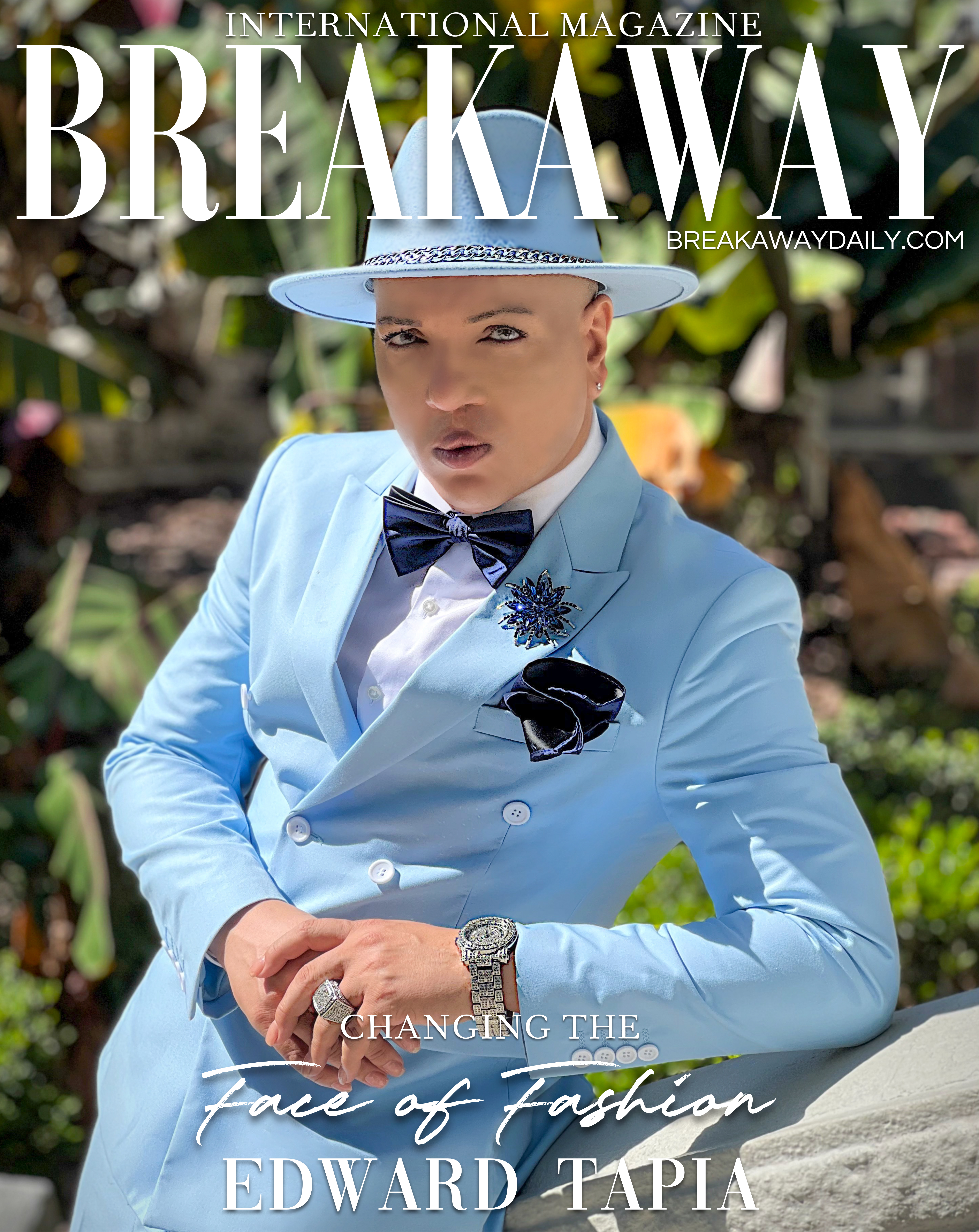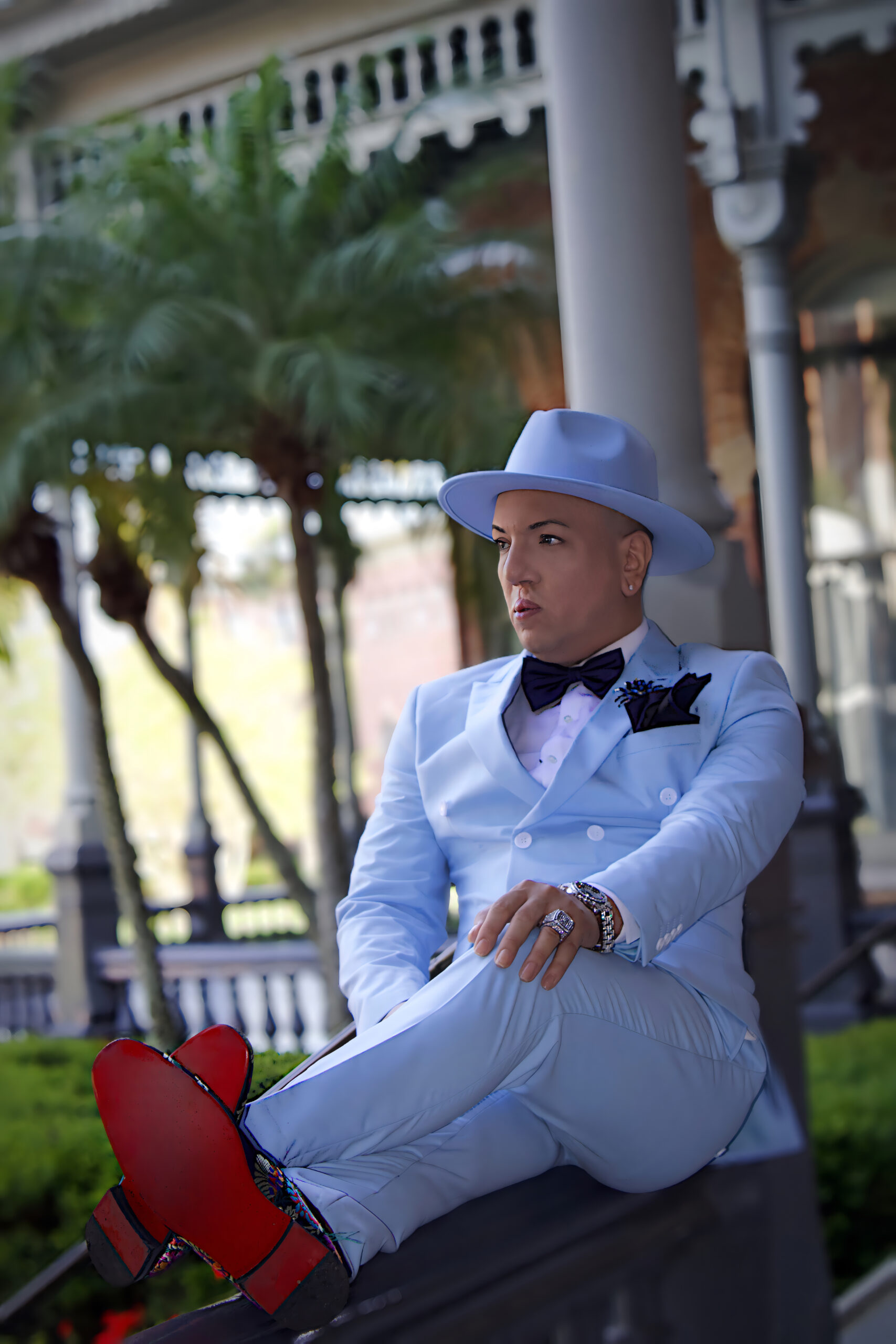 Throughout his school years Edward was bullied, chastised, and made fun of to the point where his feelings of lack of self-worth turned to thoughts of suicide. Thankfully his turning point came before he could act on such dark impulses. Accepting that someone does not like you for who you are is painful, but Edward never let it overcome him. "Growing up I was the product of many people's jokes and the reason for their laughter. I came home crying all the time because of things that people said. Words hurt, but it also taught me that there's always going to be people who say something about how you look. This only made me stronger to become the man I am today. I know what it's like to grow up not loving yourself or the image you look at in the mirror every day."
Realizing that while he couldn't change the physical defects of his birth, he could change his own attitude towards them, Edward instead decided to fully embrace who he was. He accepted his perceived failings, and learn to love himself. "I believed God had a plan for me greater than my struggles. I couldn't change my birth defect but I could embrace it, love it and allow it to be my strength to become bigger and greater than what I've ever dreamed of. I learned to love who I was, how I was, and simply began working on a better version of myself. Now the man I see looking back at me is someone I never thought I could be. This is me and I'm proud to work on a better version of myself everyday. Now this man is in love with the person in the mirror."
He started to practice self-talk and speak positivity into his life. His positive action combined with positive thinking resulted in his success. Edward believes that preparation is the key to success. "If I say I'm a model then I need to dress like one, talk like one, and live like one. It's kind of like what many people say that you have to dress for the position you want!"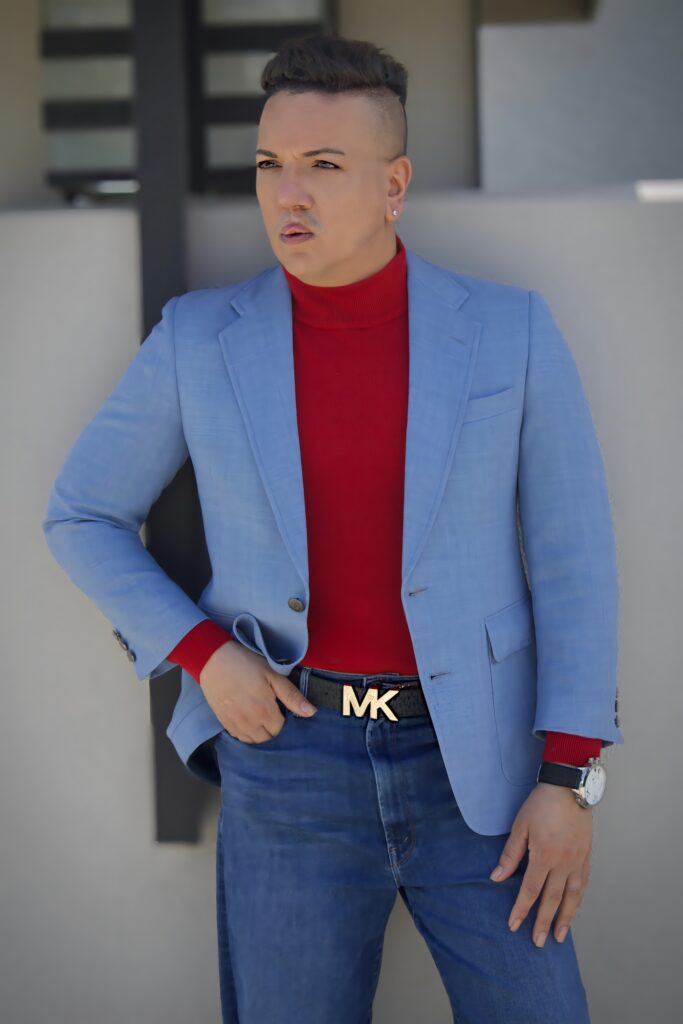 It was embracing the fact that he had also been blessed with a fantastic singing voice that proved to be his way forward. This eventually led to a successful casting audition for the Spanish TV Network show Telemundo, and his nothing-to-lose attitude towards this opportunity would see him emerge as a model rather than a singer. Whilst training at Barbizon School of Modeling, Edward also took acting lessons and soon he was participating in photoshoots and fashion shows. From that moment, he has rarely looked back.
Since then, the accolades have flooded in. Edward has worked with such designers as Christopher Bates (Milan, Italy ), AL Shakour (Canada ), Dassah Couture (Canada), Valero (Los Angeles), Santia Mckoy (Florida), Cupani Fashion (Florida) and Ximena Valero (Los Angeles). He has been the holder of numerous titles for his successes in male pageant competitions including All World Beauties Man of Distinction International 2022.
More important than the awards and accolades, the prestige and iconic status, is the power of Edward's message itself. It is this that he uses as a basis for motivational talks in schools and anywhere else where he feels that his story can help change people's perception of themselves and inspire them to aim higher than they otherwise might have. That message is a very simple, yet revolutionary one. Edward's message is to not let others define you and tell you what you can or can't do. If you have a dream, go for it. Passion can be more important than tradition and technique and Edward is cutting a similar swathe through the catwalks and fashion shoots of his chosen profession. ""I encourage everyone to believe in themself and all they have to offer. Embrace who you are in this moment. Love everything about yourself, including your flaws and imperfections. Fall in love with the person that sleeps and wakes up with you every day. Fall in love with you! Then you begin working on a better version of yourself which will make your tomorrow brighter."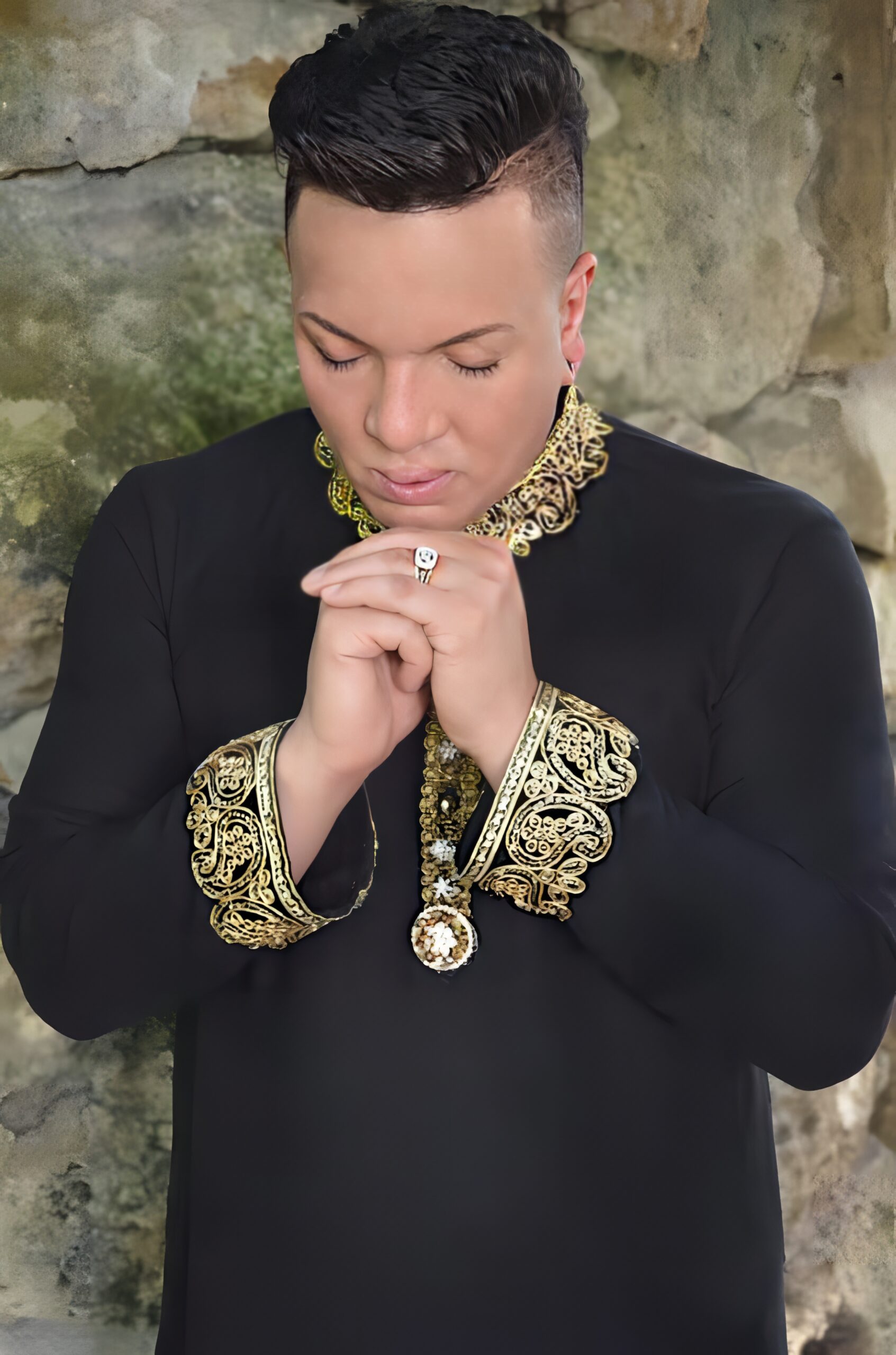 If it seems as if Edward has had to overcome many challenges on his way to becoming the industry game-changer that he is today, it turns out that he was dealing with even more issues during the filming of The Fashion Hero.  When he arrived in Montreal to film the first season of the show, his smiles and optimistic attitude were hiding a dark secret. Dealing with the ongoing emotional effects of a difficult separation and eventual divorce, he was also actually homeless, living out of his car and using the company's gym and other facilities to make sure he still presented the best version of himself to those around him. When the pressure of it all did cause him to break down during filming, it was another point of realization that the love that he was surrounded with from the crew and contestants, as well as his commitment to his dream, was all that he needed.
"Still today when I go to castings I've been treated like I'm not good enough to walk in the show. There have also been times where I have been picked by the designer but the organizers take me out of the show because I don't fit the model mold. In the moment it made me relive rejection and it did hurt my emotions. But when I saw myself crying about it I stood in front of the mirror and said words of affirmation. Sometimes we need to speak to the person in the mirror and uplift ourselves and make us remember who we are and where we are headed. Rejection is going to come no matter what status we're in. It's how you handle it and move past it. Sometimes rejection is the ammunition we need to push harder to become greater than what we've ever dreamed of."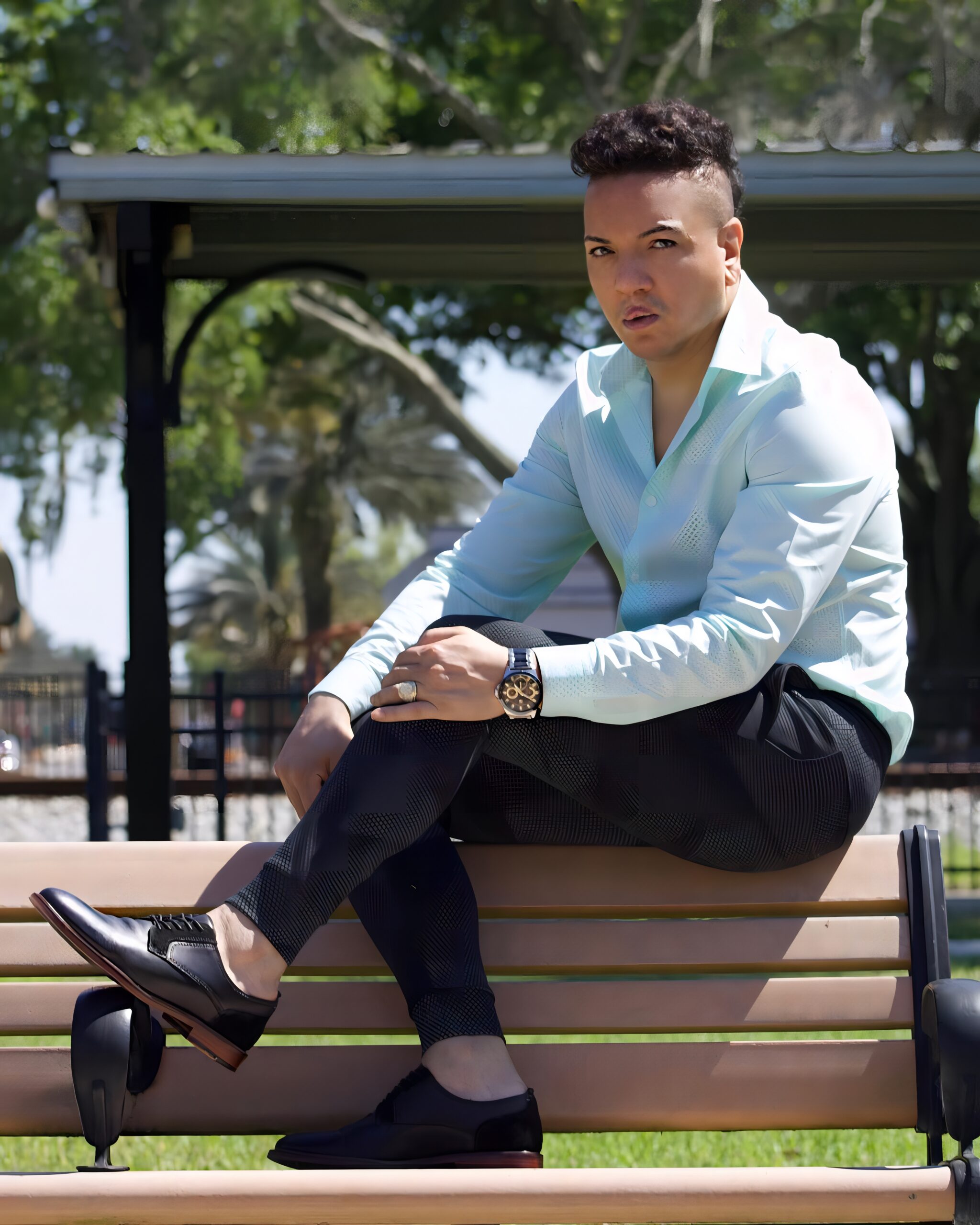 We live in a society that places a lot of emphasis on a person's outward appearance. There is an enormous pressure to be beautiful and we are constantly fed unrealistic beauty standards. So often you don't see diversity on the runway. Models have to have a certain height, weight and have a certain look. By embracing diversity, that is how fashion can connect to people in the world, by celebrating everyone regardless of race, color or origin. Edward's story has taught us that it is about what is within that counts. Not everything on the outside is important. As long as you feel like you are beautiful inside that is what matters. "I thought my cleft lip and cleft palate was my nightmare. But it was my blessing in disguise." It was ultimately his uniqueness that made him destined to be a star in the fashion sphere.
Edward is living proof that your circumstances do not define you, who you are, or what you were meant to be. His goal is to continue to move forward to inspire the world through fashion. He has learned to be bold, be fierce and to believe in himself. If Edward's past has been revolutionary, his future is looking just as exciting. He has a second book planned and his calendar for photoshoots and assignments is as busy as ever. There are even plans for his own fashion boutique, photography studio, and modeling school. If you think that Edward Tapia's story has been inspiring so far, in many respects it is only just getting started.