Music has a profound effect on humans, prompting us to call out everything from heartbreak to social injustices. It has long been a form of expression for artists to let the world know who we are, what we believe, and how to cope. In today's society, it's more than refreshing when you come across an independent artist like Dave Curl who pours his heart and soul into each verse to inspire the collective. Dave uses his music as a tool to bring social awareness to social issues. He connects with his audience deeply by basing his lyrics on personal experiences and the situations of others who need a strong ally. The music is real and raw as it relays everyday thoughts. It's cerebral and telling, leaving the listener with a positive, unshakable message.
Born in Switzerland with English and Australian roots, Dave Curl found his love for creating music in his twenties when he first picked up an acoustic guitar and immediately began crafting songs from the few chords he knew. Through over twenty years of experience with this instrument, he has been able to dedicate all his efforts to honing in on his craft. Dave is living proof that you can do anything you want with enough drive and devotion. Dave has an authentic way of connecting with his audience and taking his listeners on an emotional journey with his songs. "In general, you can say, that I've always been interested in people and their stories. Especially when it concerns finding your own path in this often crazy world!"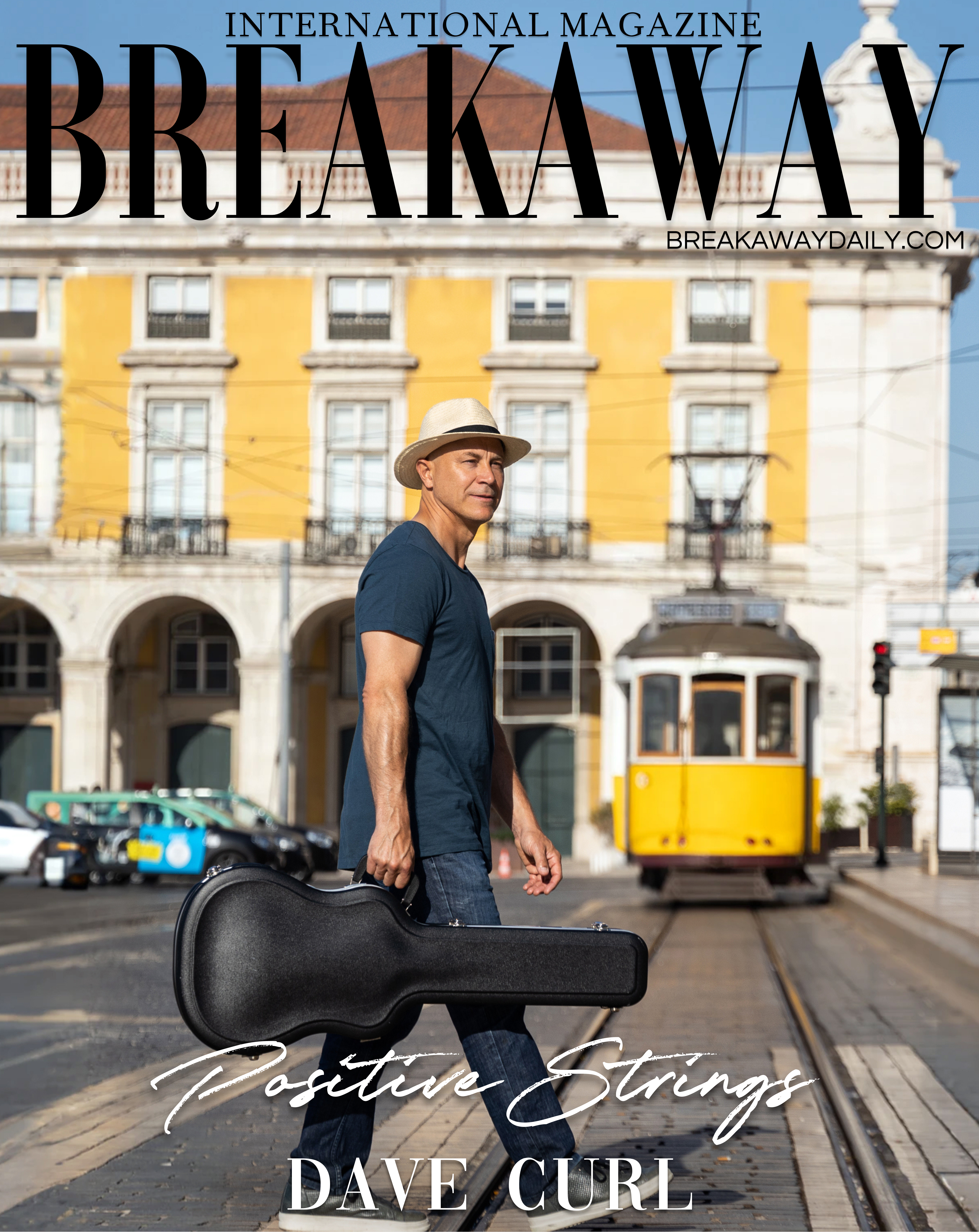 In his debut album, Introducing, is a collection of his previously released works plus an acoustic version of his song "These Days," provided listeners an intimate first glimpse into who Dave Curl is as an artist. With a passion for songwriting running through his veins since his teenage years, his soulful lyrics and catchy melodies expose a sensitive artist whose warm and deep vocals provoke a profound response in anyone who listens. His songs have found their way into over five hundred Spotify playlists, garnering over half a million plays and are being listened to in several countries around the globe. Though he lives in Switzerland, he's a world traveler, trekking across the globe playing shows as a singer-songwriter. In his home country and abroad, he's played hundreds of shows with his band Simone Pfarrwaller on bass and Colin Haudenschild on electric guitar. "I find inspiration for new songs in everyday life, in encounters and when traveling. I love to surf in my free time. By the sea, I can process what moves me."
Dave has been married for twenty-two years and has a daughter who is on her way to a career in interactive media design. Besides developing his artistry, Dave has worked as a middle school teacher for twenty-six years. "I love to teach the next generation about life's important issues. Set them up for success as citizens of our world. Being a teacher, I love that you can motivate students to achieve great things, both inside and outside the classroom. I used to teach nearby all subjects. Now I work part time teaching mainly woodwork, metal craftwork, mathematics and geometry."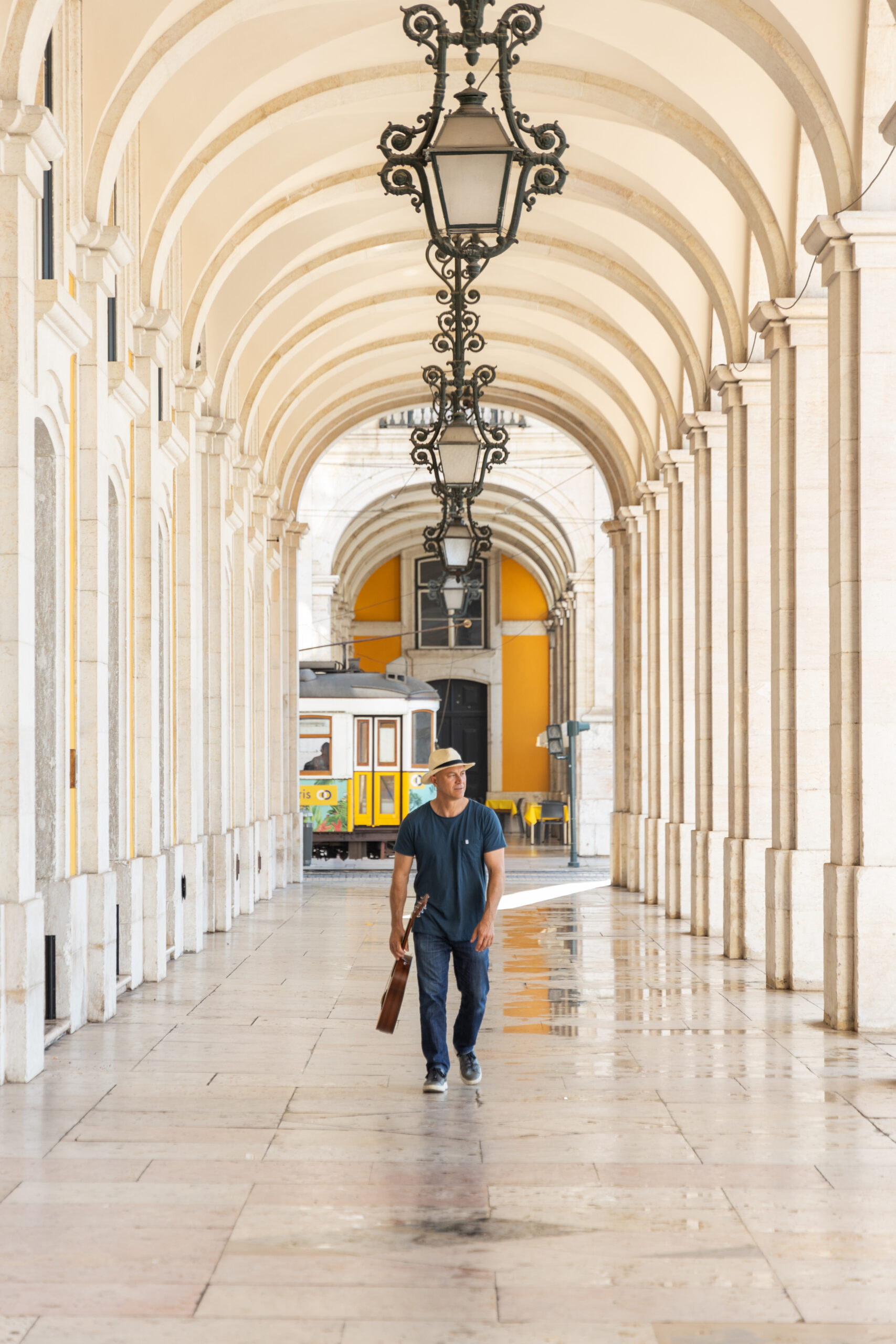 In his newest EP, Slave To Instinct, Dave inspires the collective through relatable life experiences and a series of songs dealing with social issues. "I try extending a positive touch to difficult subjects in my songs." The album asks: can we change and break out of old behavior patterns or are we slaves to instinct? Equality, freedom, the dark side of the web, gender identity and the feeling of living in a golden cage are some of the themes Dave wanted to explore in his latest release.
The title track touches on the inner work that needs to be done to reach a positive mindset and lifestyle. "Personally, I struggled for a couple of years in my twenties with old patterns of mine, such as not allowing myself to be fully loved. I had to accept that nothing is perfect. There are always pros and cons in relationships and nearly everything in life. It took me a lot of inner work to accept my inner demons and be truly happy with what I got. Another issue, which goes a bit in the same direction, was thinking about how my life would have looked had I chosen another path. Would I have been happier? More satisfied? Would there have been less struggle to find my inner peace? In Switzerland, there's a lot of focus on work and functioning in society, which makes me feel sometimes a bit like living in a golden cage."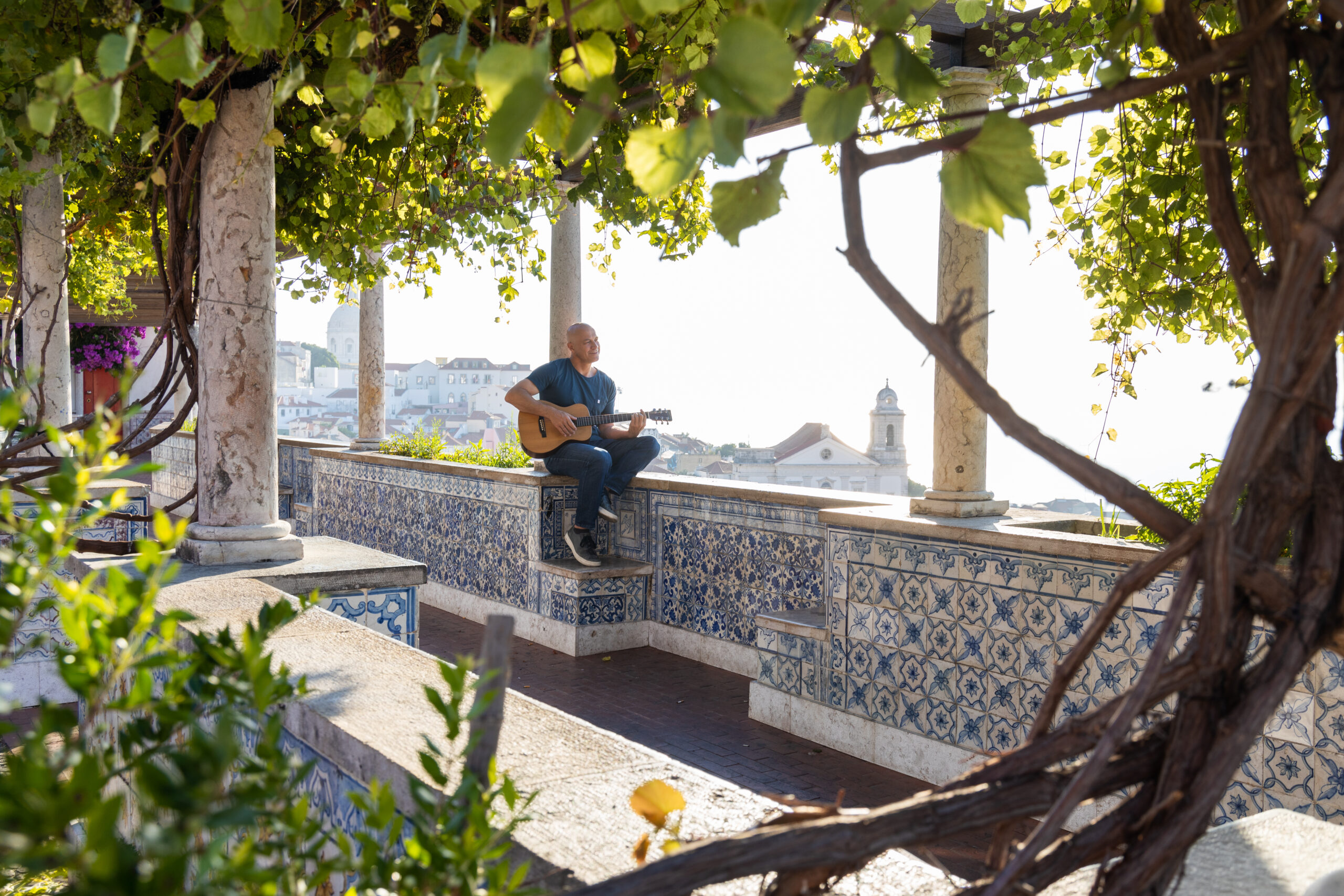 The video for "Slave to Instinct" was shot in a medieval watchtower on the cliffs of Ericeira in Portugal. "My cinematographer and I got really lucky that day with the light. It was a bright sunny day with a strong wind blowing. In the small chamber of the tower, there were beams of light coming down from the broken ceiling combined with dust particles. These natural circumstances made it look like a special effect. Then I thought about how to express the image of a "Slave to Instinct", thus the rope and chain."
"Had Enough" is a song about rising above the negative energy of others and finding your way through those tough times. The song is about going your own way, even when surrounded by false friends and people laughing behind your back. "I started writing this song for my daughter when she was having a demanding phase with so-called friends. Soon I realized I was also writing the song for myself, though jealousy and gossiping are sadly very common in the so-called "grown-up" world. The key message of the song is to stay true to yourself and to believe in what you do. It's a rock anthem, that gives hope."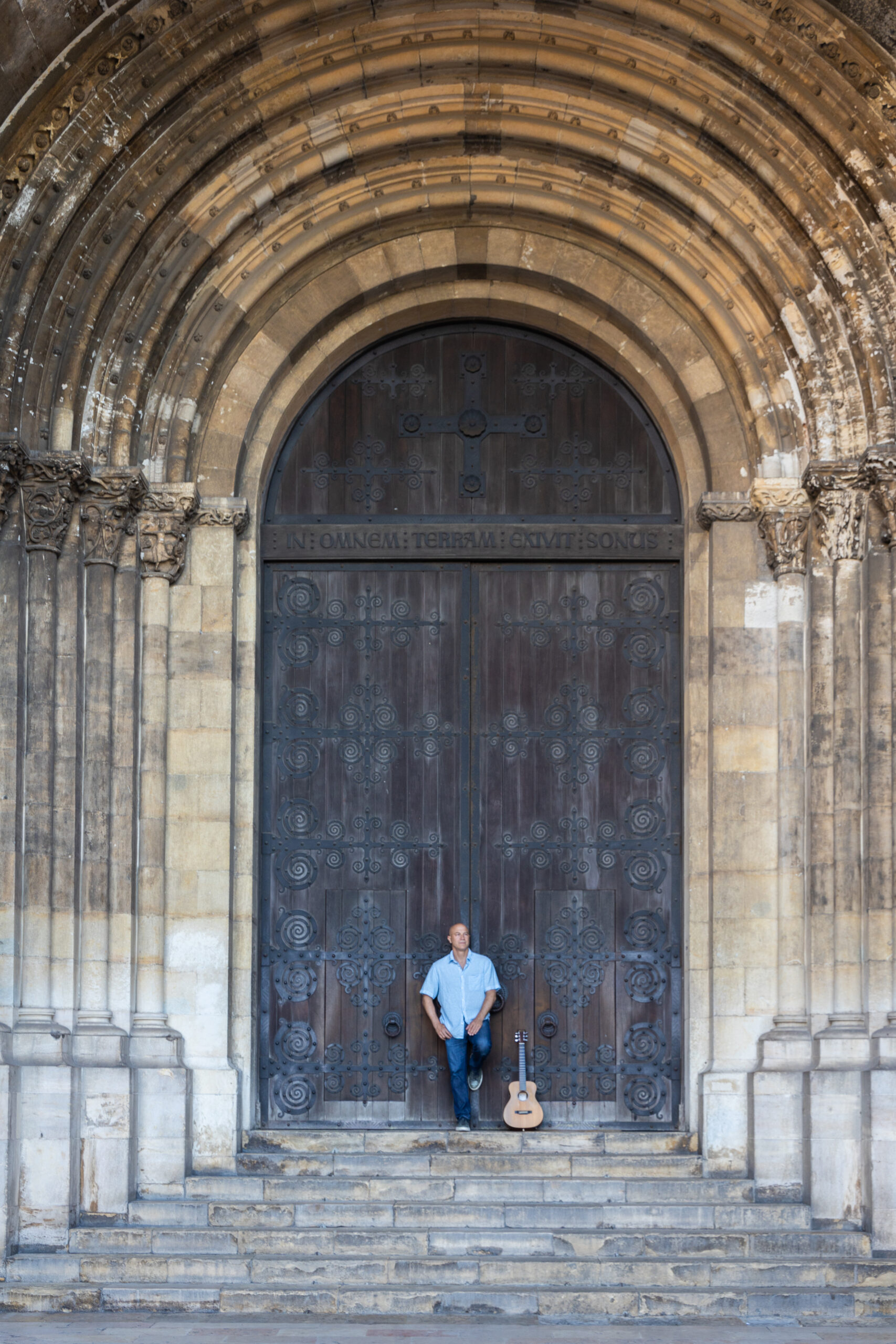 "Shallow Show" is a social commentary on the dark side of the online world and opens up a dialogue about catfishing. The idea for the song came to him while he was on a jog in the forest. He started thinking about the erotic messages that come to him as spam and how they could affect his relationship if he were to take the bait. "I found myself tackling the growing issue of online catfishing. The strong melody of the chorus came to me while jogging in the woods, thinking about some fake erotic messages that filled up my spam file and how this could affect my relationship if followed. The first version of the song was called "This Love Is Strong", making a statement to stay strong and not give in to these temptations. In the six months process of re-writing it and making the lyrics really fit, the title changed to "Tainted Love", and then to the final version of "Shallow Show", telling the story of being bothered by catfish, trying to lure you in by sending fake erotic messages."
Dave cares about underdog issues, especially surrounding population groups that are marginalized because of their way of life. "Tony," the fourth song on the EP, is about being transgender. It explores the line between the rejection of one's own body in youth and the social rejection of being transgender. The idea for this song came to Dave a few years ago from the story of his neighbor, who was transitioning from a man to a woman. Anthony, who was in the middle of this process, told her story and it affected Dave greatly.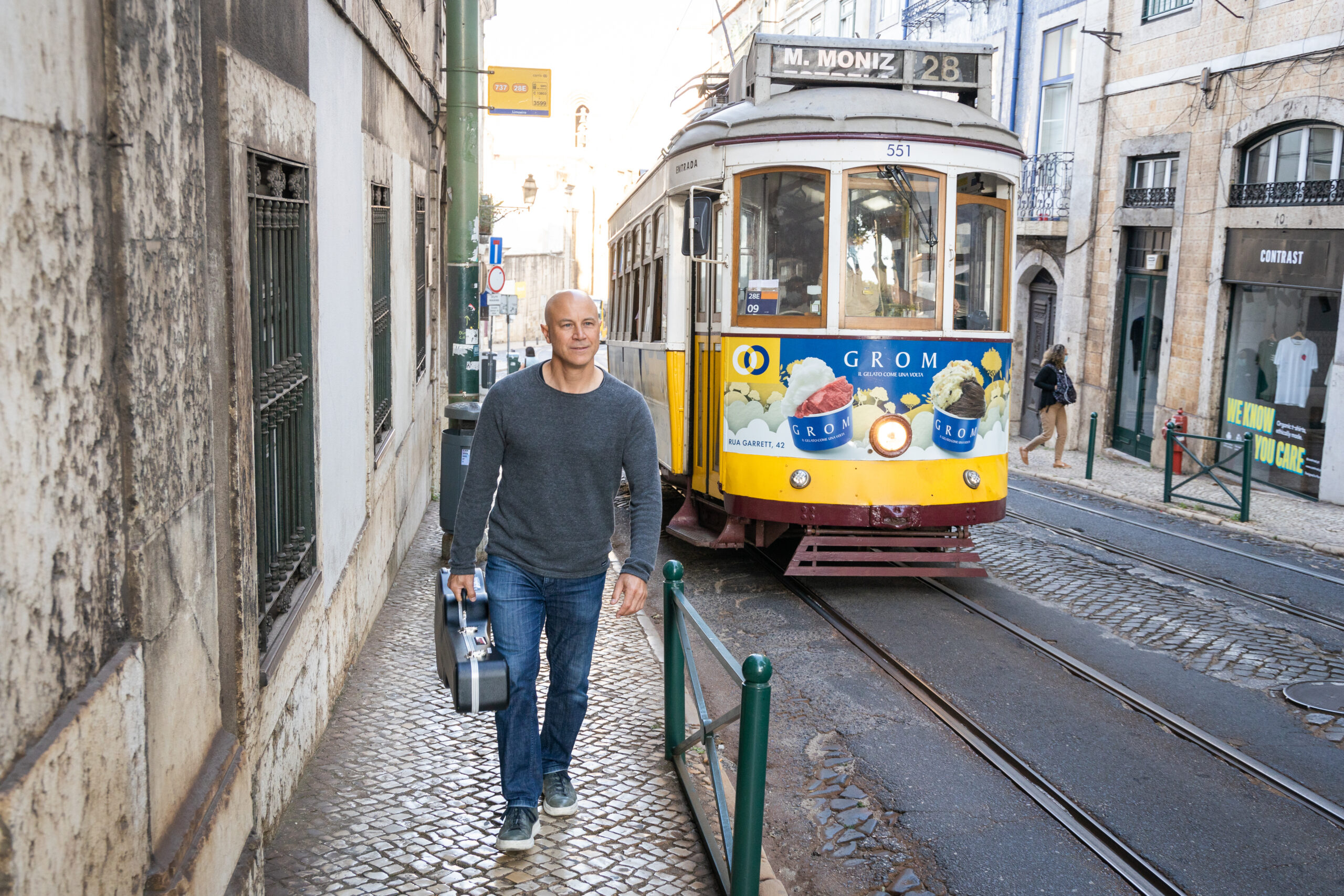 Remembering how complicated the growing-up process is and how strenuous life is in general, without any added hardships, inspired him to bring awareness to this issue. "Her story touched me deeply. I remembered how difficult it was to grow up myself. Feeling like you are born in the wrong body and changing gender roles on top of that, how challenging must that be?" Based on this experience, Dave wrote the song "Tony" giving transgender people a voice in order to draw more attention to the topic. "It deals with the longing for love and recognition, the desire for liberation, fear and frustration in a defiant way."
Before Dave released the song, he sent the song for approval to various trans people. He came across Julia Kalder, a trans woman from Germany. "She was so excited about the song and the idea, that she and her fellow trans women joined in on the music video shoot right away. And as a bonus, Anthony and her fellow trans women had the privilege of being a part of the music video as well. "I had the scenario in mind that I would tell the story and give insights into the lives of trans people."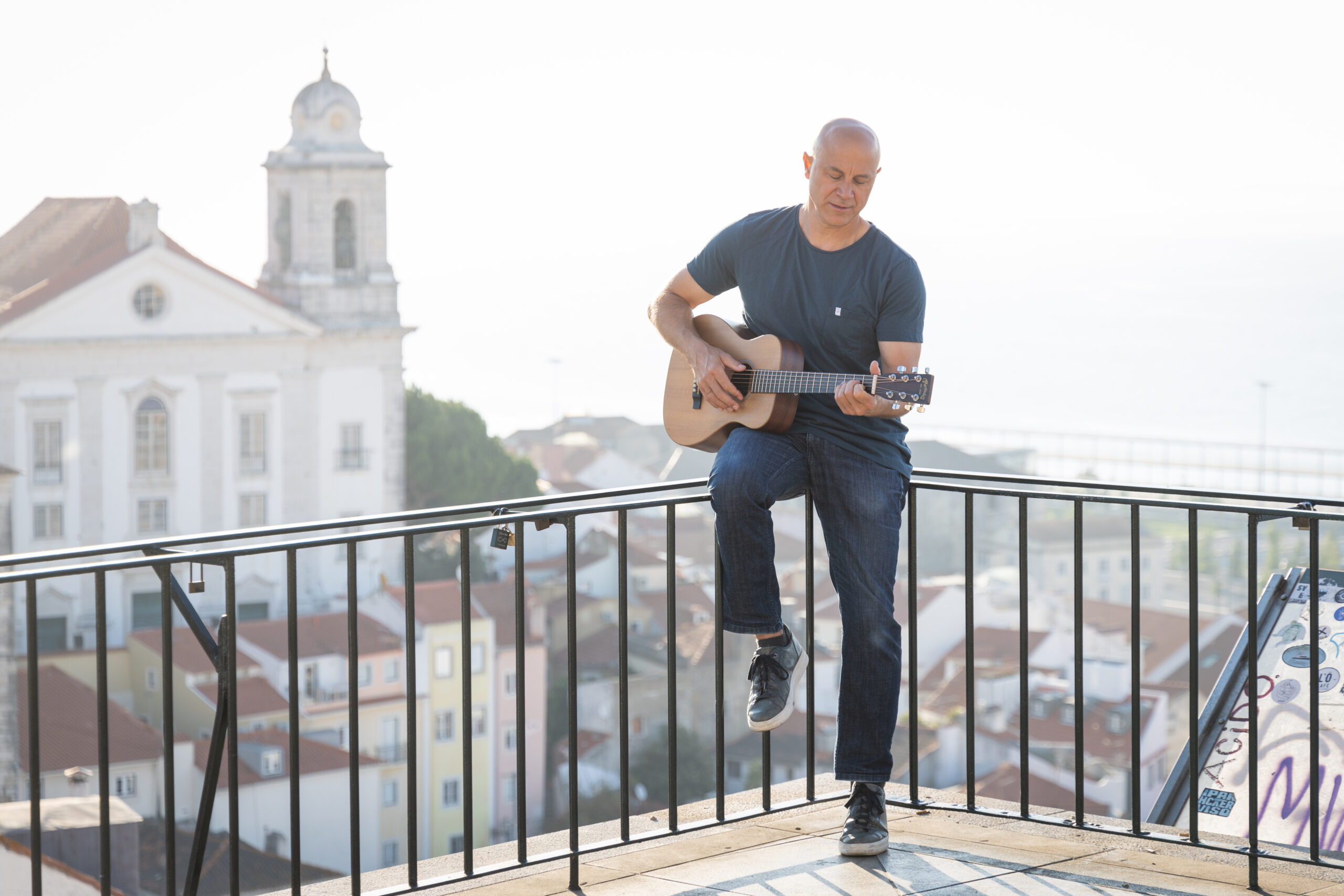 Next to writing strong and moving acoustic rock songs, Dave also shows a talent for simple and honest love songs. His next EP will be called "Fool In Love" and will expose his sensitive side, giving us warm love songs to make us close our eyes and listen to our heart. "Angel" is the first song of this upcoming EP. It is about meeting a young woman on a train on a dark and dreary evening. The man and the woman start a conversation and suddenly things don't look that dark anymore. "The idea to this song came to me two years ago in November, while riding on the train from my hometown Winterthur to Zürich for a singing lesson." The EP will be released in the summer of 2023 and will also include "Lay You Lazy," "All That I Need," "Fool In Love" and "Serenity," a song about saying goodbye to Dave's step-father.
Dave has a particular style of music that garners the attention of many, and his sound and lyrics are relatable, catchy and poignant in a rapidly changing world. With his positive take on life and the instinct to inspire others, he crafts songs that come from his personal experiences and tackles important social issues. With his music, he gifts us with a genuine authenticity that is hard to ignore. Putting his emotions into words encourages us to speak up about our life experiences. He makes us feel that it's okay to be who we are and shout it from the rafters. Dave's creativity knows no bounds regarding inspiring others and finding a deep connection with his loyal listeners. His music will continue to take him to new places, spreading positive messages and encouraging others to step forward and make a difference.
Dave Curl: Website | Spotify | YouTube