Andy Magro is a German-Italian actor, singer/songwriter and philanthropist. If there is one thing Andy doesn't do, it's to wait for an opportunity to come to him. Andy has always created opportunities for himself, following his dreams with a fierce passion. At thirteen years old, Andy established a drama class at his school so that he could begin acting. Living in Stuttgart, Germany, Andy found it difficult to find professional work as the major film centers in Germany are Cologne, Berlin, Munich and Hamburg. With help from his parents, he kept auditioning and that same year got signed with a German acting agency. He gradually built his filmography, starting with small roles and building to supporting. He then landed leading roles in two German series. Andy's goal had always been to work in international films. "I feel incredibly lucky that rather than having to travel to Hollywood to break into film, Hollywood came to me instead," Andy explains.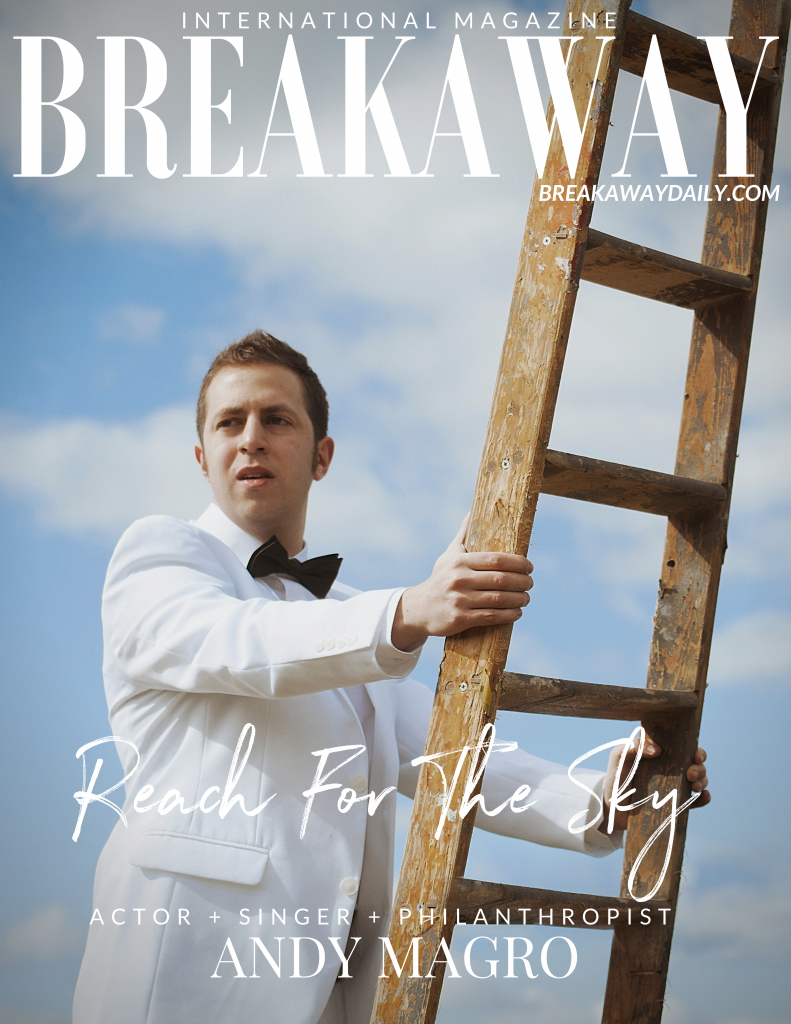 Andy's big break came when he was cast in acclaimed feature film, A Dangerous Method, by renown Canadian director David Cronenberg. In the movie, Andy played Jean Martin Freud, the son of Sigmund Freud. The movie starred Michael Fassbender, Keira Knightley, and Viggo Mortensen and was nominated at the 2011 Golden Globe Awards. "This role gave me a huge opportunity not only to express myself as an actor, but to also work with such prominent stars of the screen."
Following A Dangerous Method, Andy continued acting in several German feature films, television shows, short films and commercials. He also expanded his creative talents into the world of music.
In 2014, he released his EP titled Never Stop Dreaming. "The EP has four songs, three in English and "Per Sempre", sung entirely in Italian," Andy proclaims. "I have always had an unconditional love for music in all of it's melodious tunes."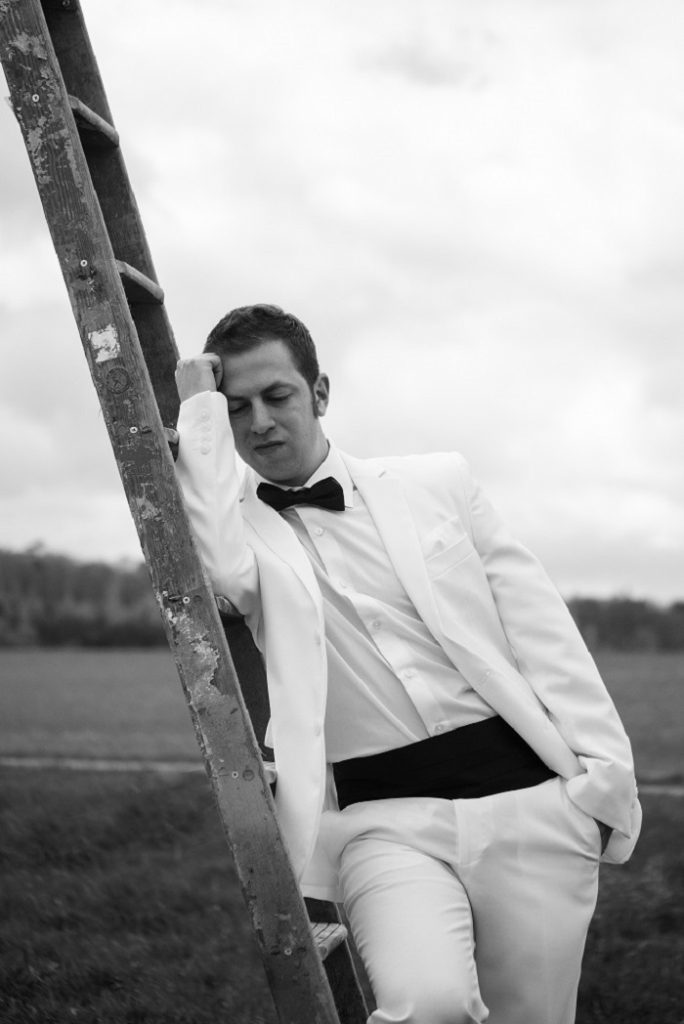 This summer, he is set to release his debut full length album with twelve songs to commemorate his December 12th birthday. "The new album features Italian, English, and German pop songs with a Spanish Reggaeton/club song," Andy explains with sheer excitement. Andy's music has a melodious, clean, rhythmic sound with straightforward, genuine lyrics that make his music relatable to a wide audience.
Andy's music is also bound up with his philanthropy. His EP was created with the intention of not just entertaining, but doing some good in the world. He used his 2014 EP to raise money and awareness for various charities around the world. Also very philanthropically minded, half of the proceeds from his album were donated to charities supporting causes like environmental conservation, catastrophe recovery and endangered animals.
His charity work was expanded in 2018 with the creation of the Andy Magro Foundation. "The goal of the foundation is to speak for those who can't speak for themselves and help those who can't stand up by themselves," Andy explains. "We want to use the power of philanthropy to change the lives of people and improve their community in the process. We want to take action to mitigate the impacts of climate change, poverty, homelessness and this global pandemic."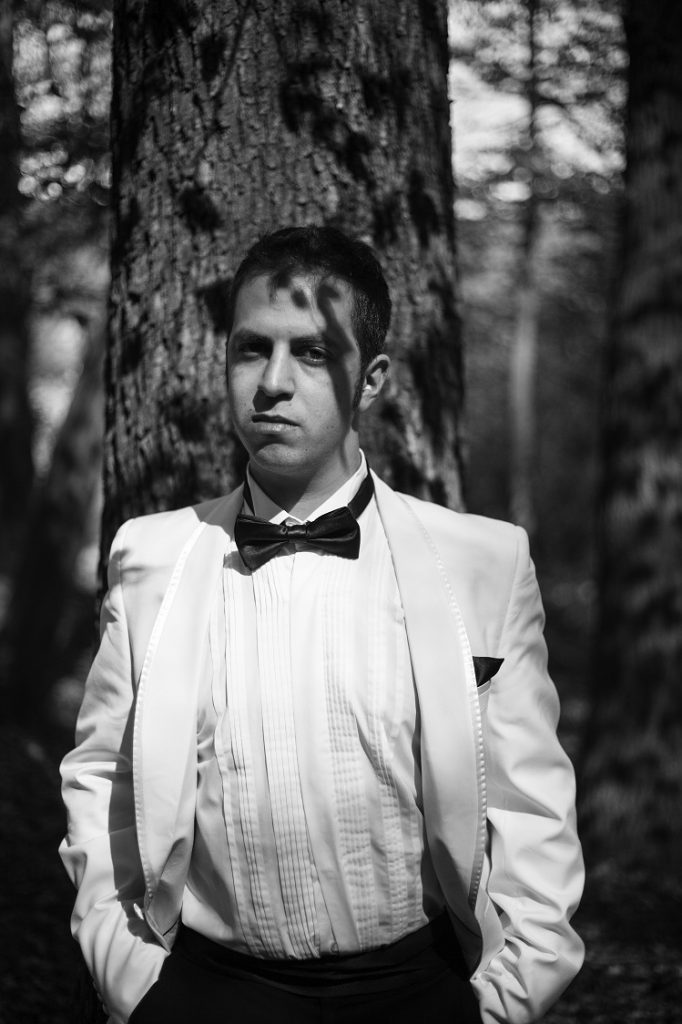 "The world is changing, some are fortunate to enjoy the best life has to offer, others not so much."
Inspired by his idol, Leonardo DiCaprio, the first action Andy's foundation took was to support the "Save Tigers Now" campaign by World Wildlife Fund and DiCaprio. It aims to build political, financial and public support to double the number of wild tigers by 2022, the next year of the tiger. A hundred years ago there were over 100,000 tigers in the wild. Today, there are as few as 3,200.
The foundation's goal isn't just to take on one cause at a time though. As he did with his EP proceeds, the foundation splits all donations to various charities around the world. "We do so by connecting companies and other charitable donors in different countries all around the world," Andy explains. "We also help other nonprofits worldwide, even working with them on similar projects or cooperate if need be. Our commitment to environmental protection remains unshakable. While others have made strides in this sector, our goal is to go a step further by tackling the issue from the base. We want to create more awareness and turn it into action as well as implementing other strategic measures."
For more information on Andy Magro visit his official website. To learn more about the Andy Magro Foundation visit AndyMagro.org
To help the World Wildlife Fund's initiative to build political, financial and public support to double the number of wild tigers by 2022, the next year visit SaveTigersNow.org

Breakaway Magazine
Breakaway Magazine is an international, independently published magazine and online platform featuring inspiring and empowering stories from around the world. Through diverse voices from all walks of life we feature inspirational people and their stories. Every story shines a light on barrier-breaking entrepreneurs, artists, creatives, visionaries, innovators, humanitarians and ordinary people who achieve the extraordinary. "The magazine reaches millions, connecting with an audience interested in more than just the trend, but the deeper meaning." - JB Livingston, Founder/Editor-In-Chief. Read more on our about page.